I used to have a Rising Storm a good while back now, and I do as many other car's I had regret selling it. Time has passed and I have got my self a NIB Rising Storm but I haven't had the hart to break the seal and build the car. A new chance came along when one showed up on a local trading site for a very cheap price, i knew I had to get it. Another story is that I had to threaten with a police case over the seller since he didn't send the car to me and didn't answer mail. That said the car showed up and I started the project.
The project is to rebuild the car and add some of the hop-ups I had back in the days and I guess some more will be done. In the end I hope I have a car that I can use as a runner and not only a shelf-queen.
Here is how it looked when I got it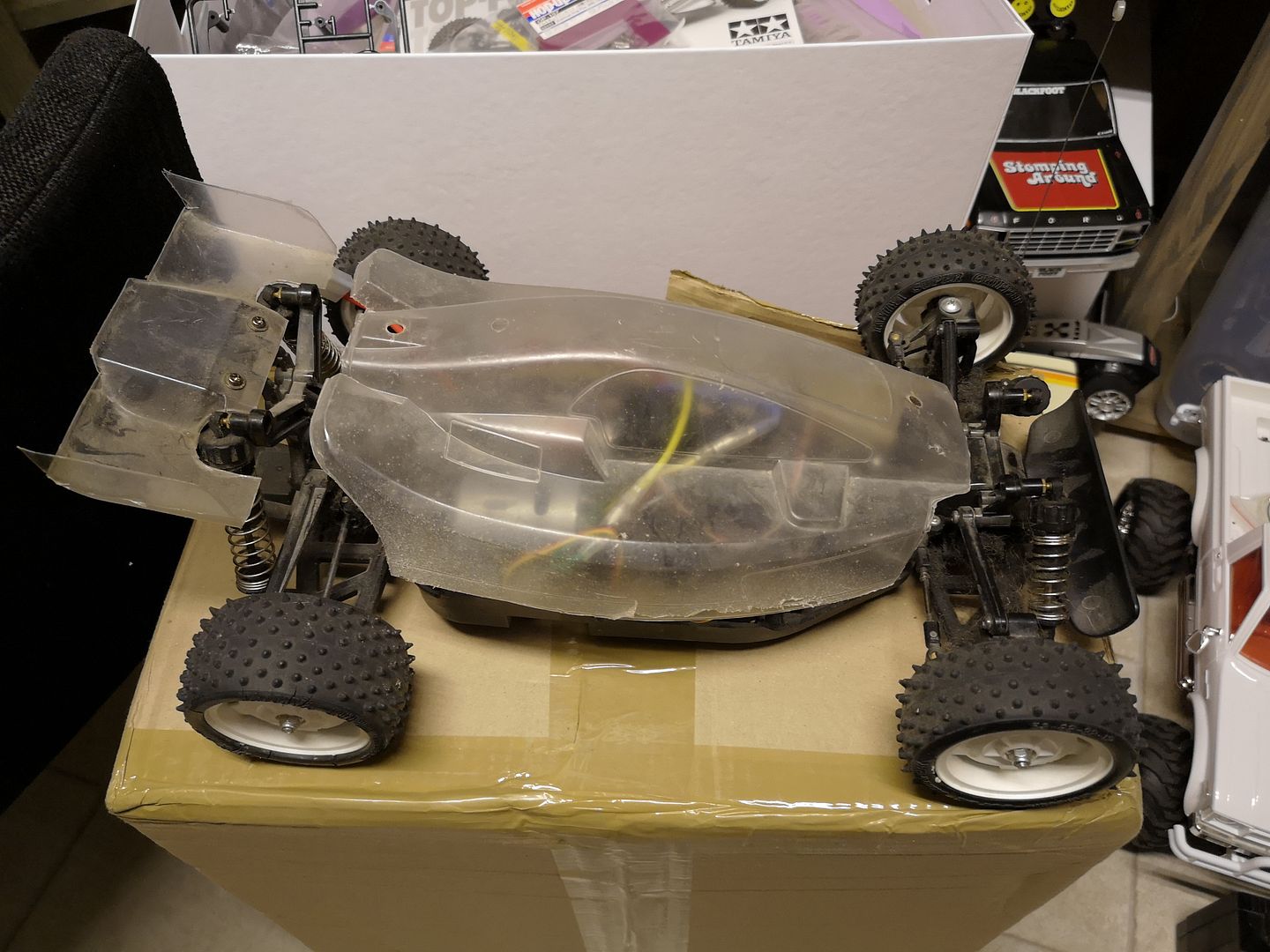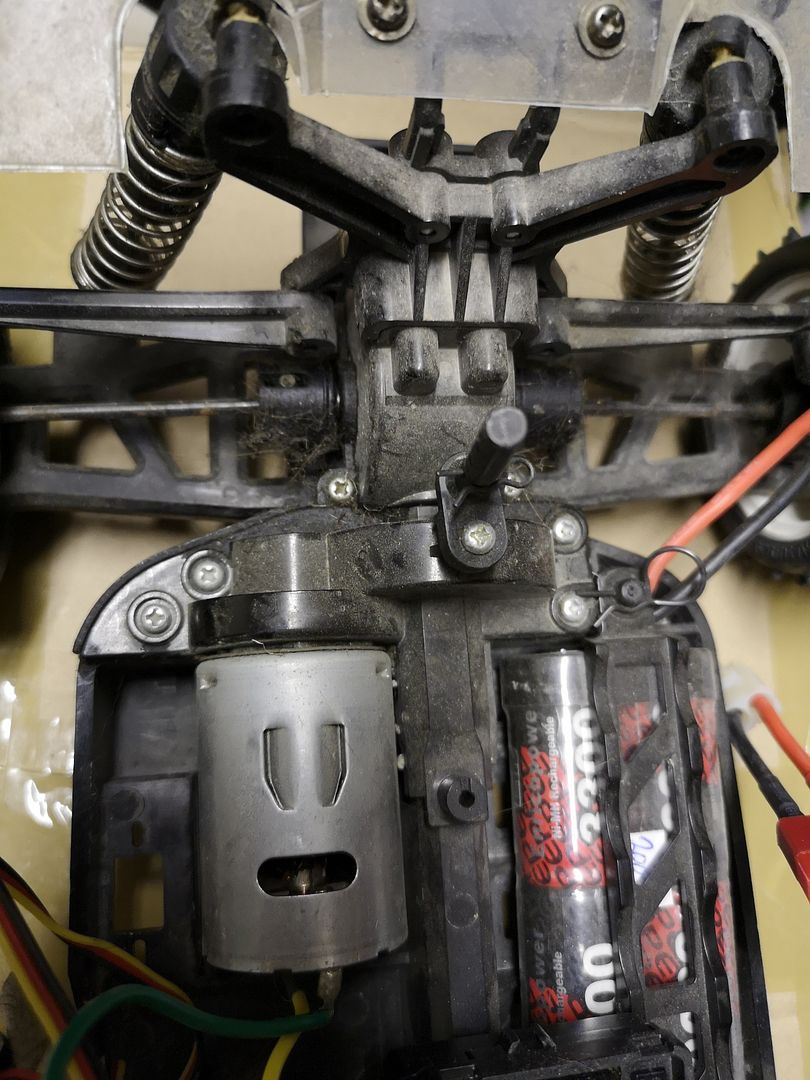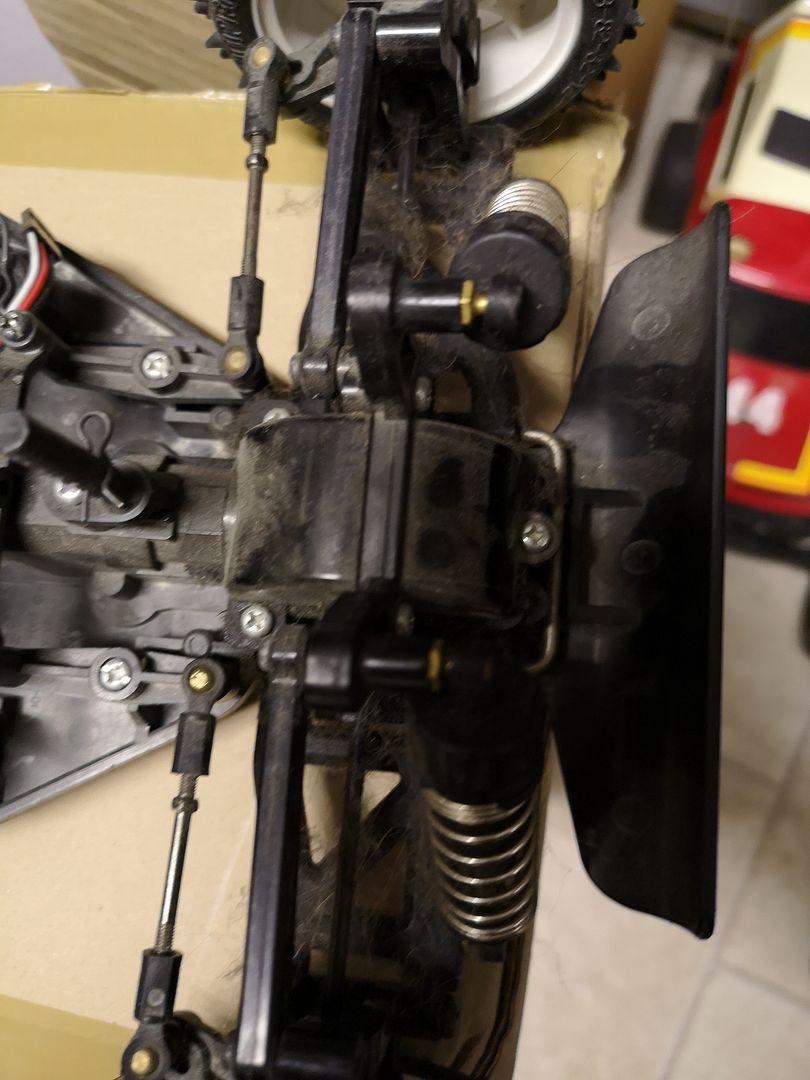 Then I started taking it apart for the rebuild.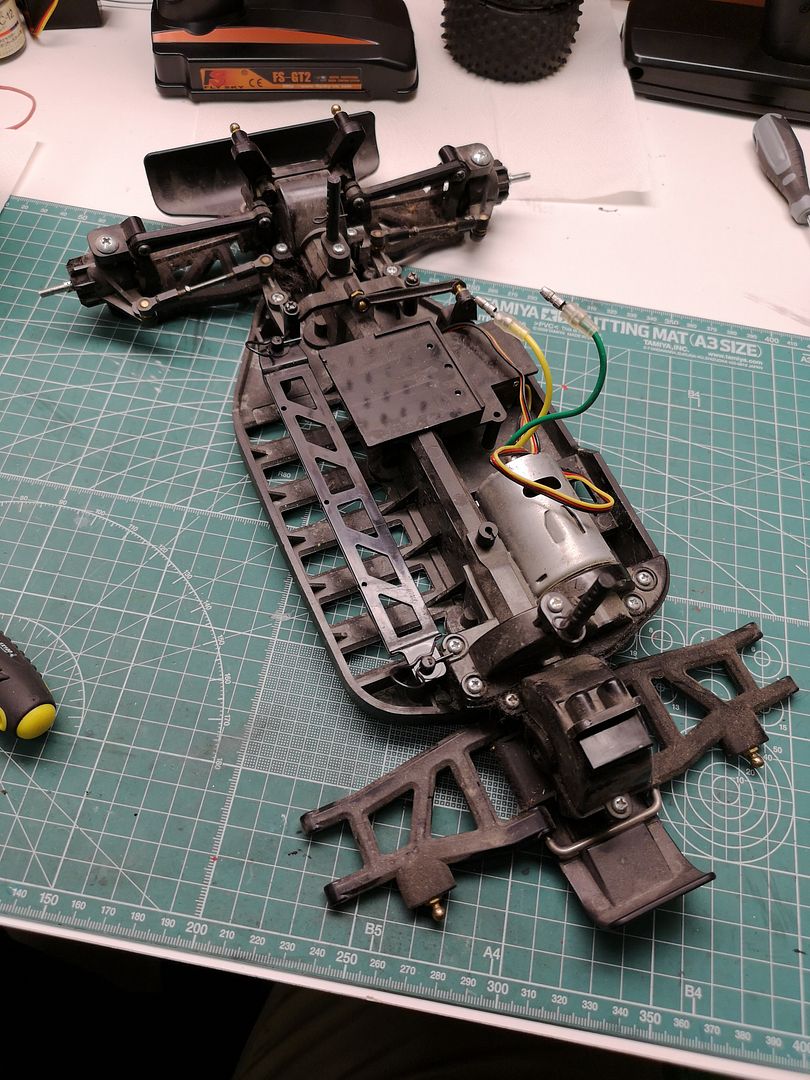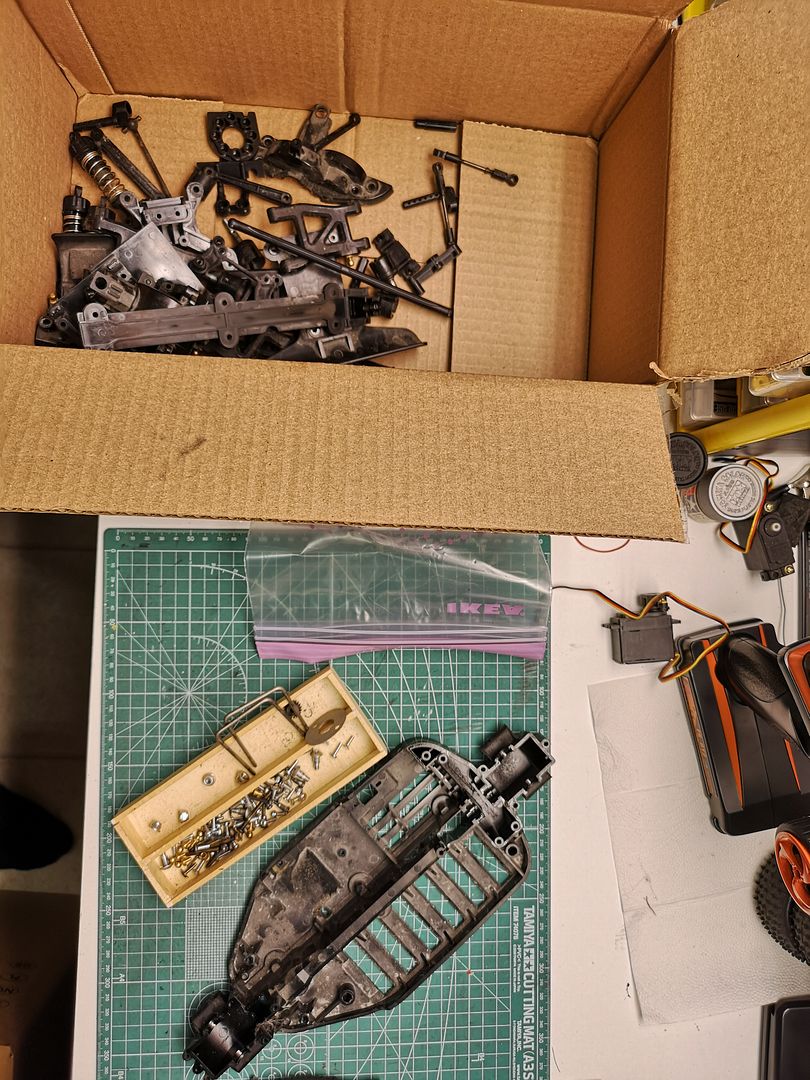 And as always, the way to start before you get a good look on the parts is to give em a good bath.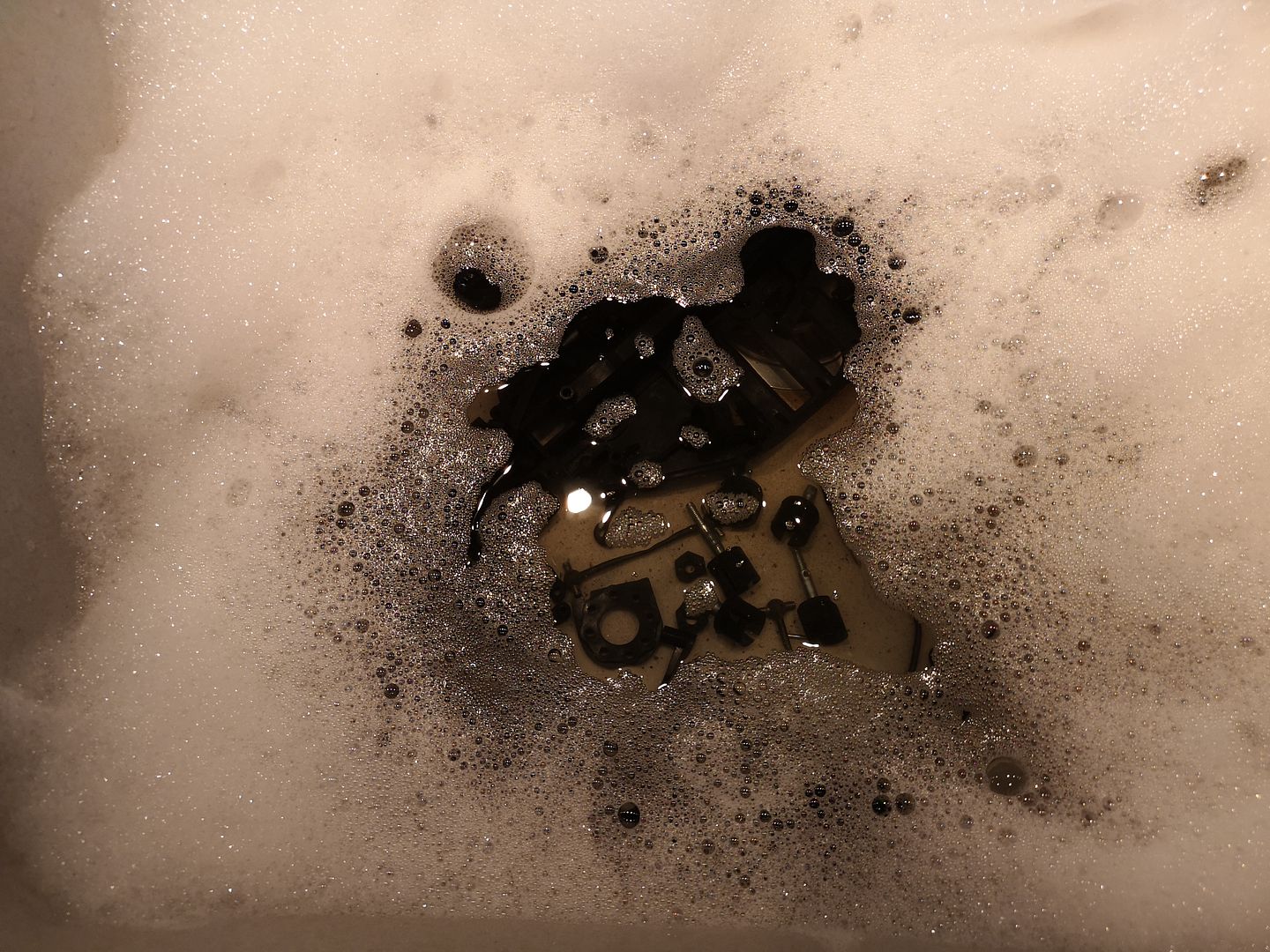 I have ordered quite a few hop-up parts for the car, and most of them has arrived from all over the world.
The hop-up parts are:
Tuning Steering Connection for Tamiya DF-02 DF02 Chassis
Aluminium 4Kugellager
Tamiya Aluminium Steering Link 4WD 1:10 RC Cars Buggy Off Road #53865
Double Metal Rubber Sealed Ball Bearing (BLUE) For Tamiya DF-02 / DF02 Chassis
Tamiya Dust Cover For Adjuster 2WD 4WD 1:10 RC Cars Buggy Touring Truck #53980
Tamiya RC Model 3x50mm Hard Turnbuckle Shaft (2pcs) 53944
Tamiya 53942 3x42mm Hard Turnbuckle Shaft Rod(2pcs) Set OP942
Tamiya 53666 OP666 TT-01 Metal Motor Mount SB
Tamiya DF-02 Graphite Rear Skid Plate (Square STG-15R)
Tamiya DF-02 Graphite Front damper tower (Square STG-163)
Tamiya DF-02 Graphite Rear damper tower (Square STG-164)
GRAPHITE MAIN SHAFT ALLOY CONNECT FOR TAMIYA DF-02 DF02
Tamiya 53787 RC DF-02 Aluminum King Pins (Blue)
Tamiya 53790 RC Cup Joint For Universal Shaft Set (TT01/DF02/TT02/M05/M06) OP790
Tamiya 53791 OP791 DF-02 Universal Shaft Assembly
Tamiya 53788 OP788 DF-02 turn buckle set 4950344537884
---

A little bit more done today. Here is an overview picture of parts that I plan to use in this build, as mention before.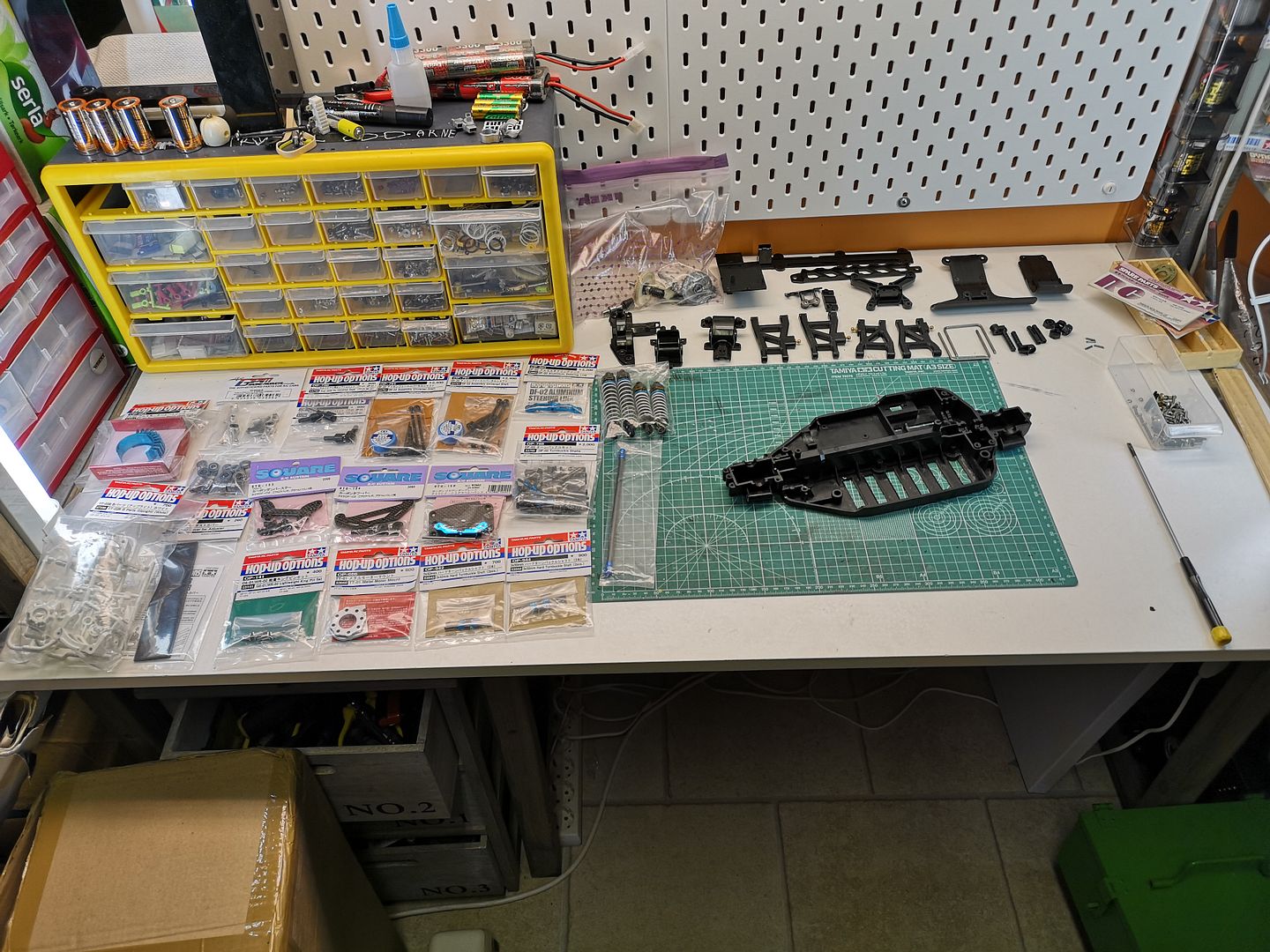 I noticed that there were some small rocks stuck in the chassis.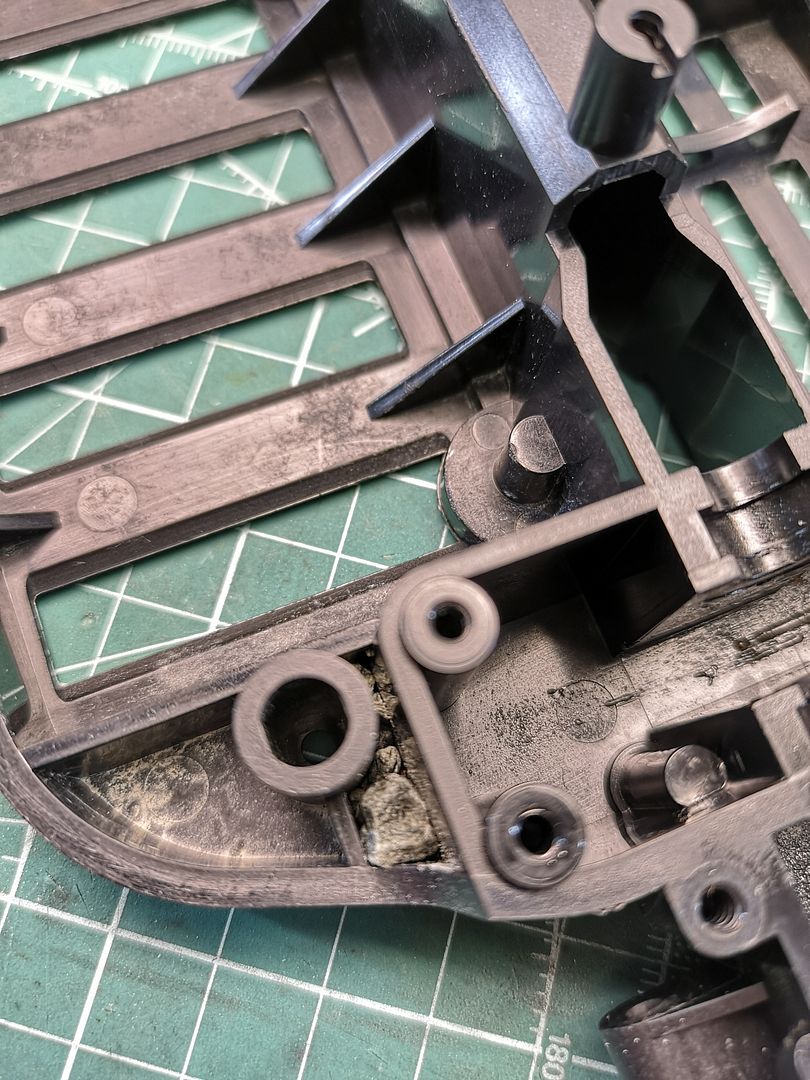 When I got em out I was a little supriced how much that really was there.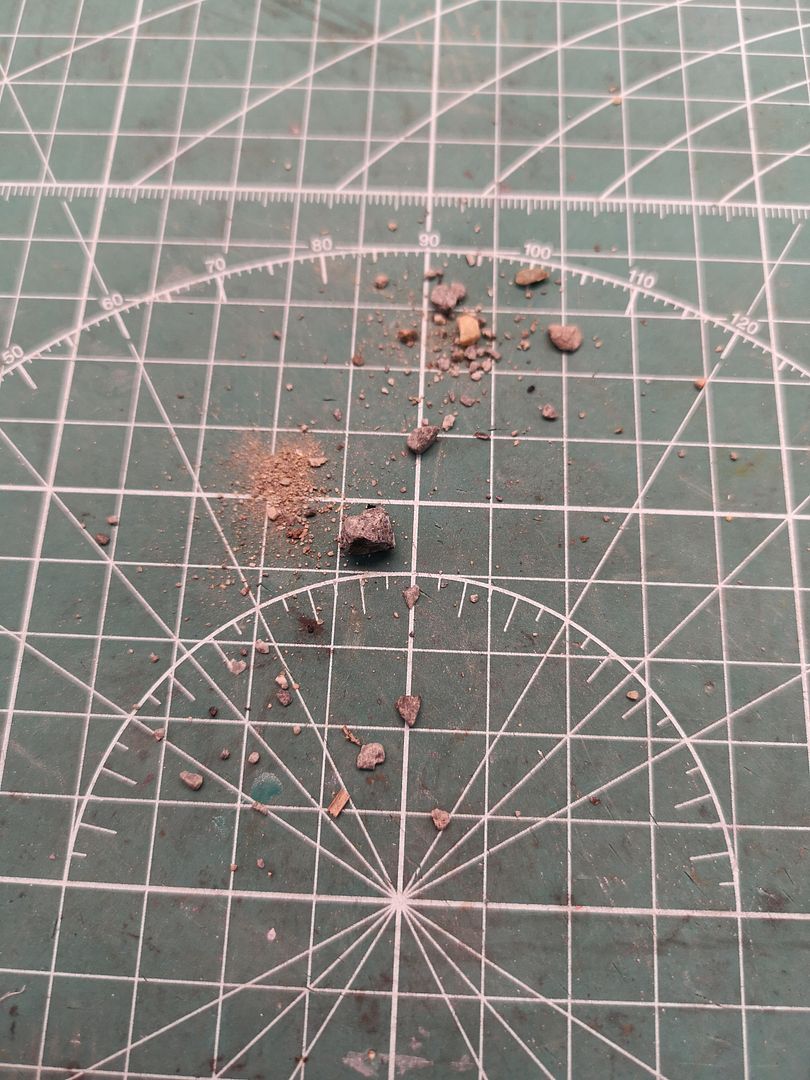 The next thing I did, was to dye the gears, since I already had them apart.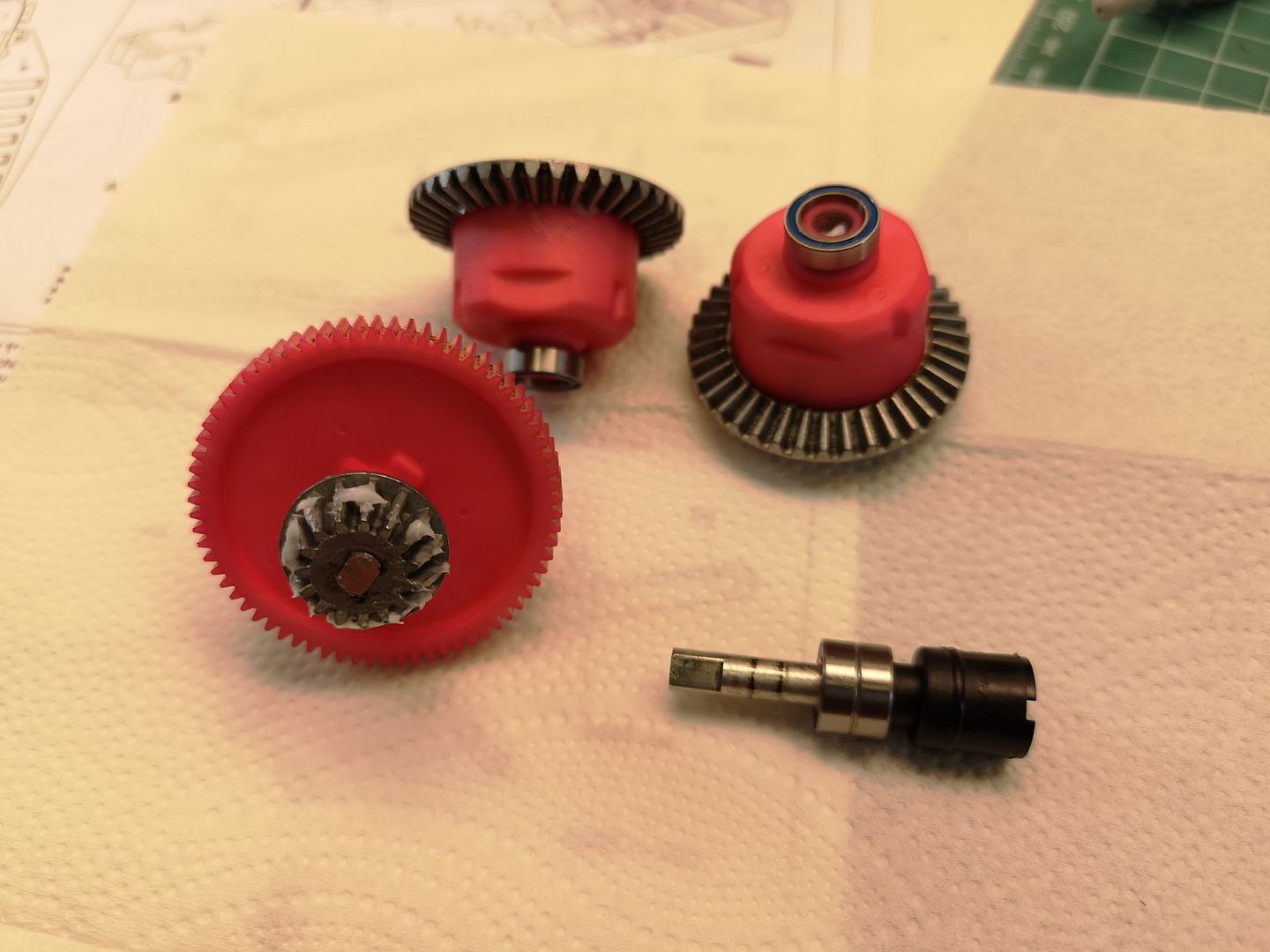 And I mounted them, with new ball bearings.
And then the center drive shaft was to be mounted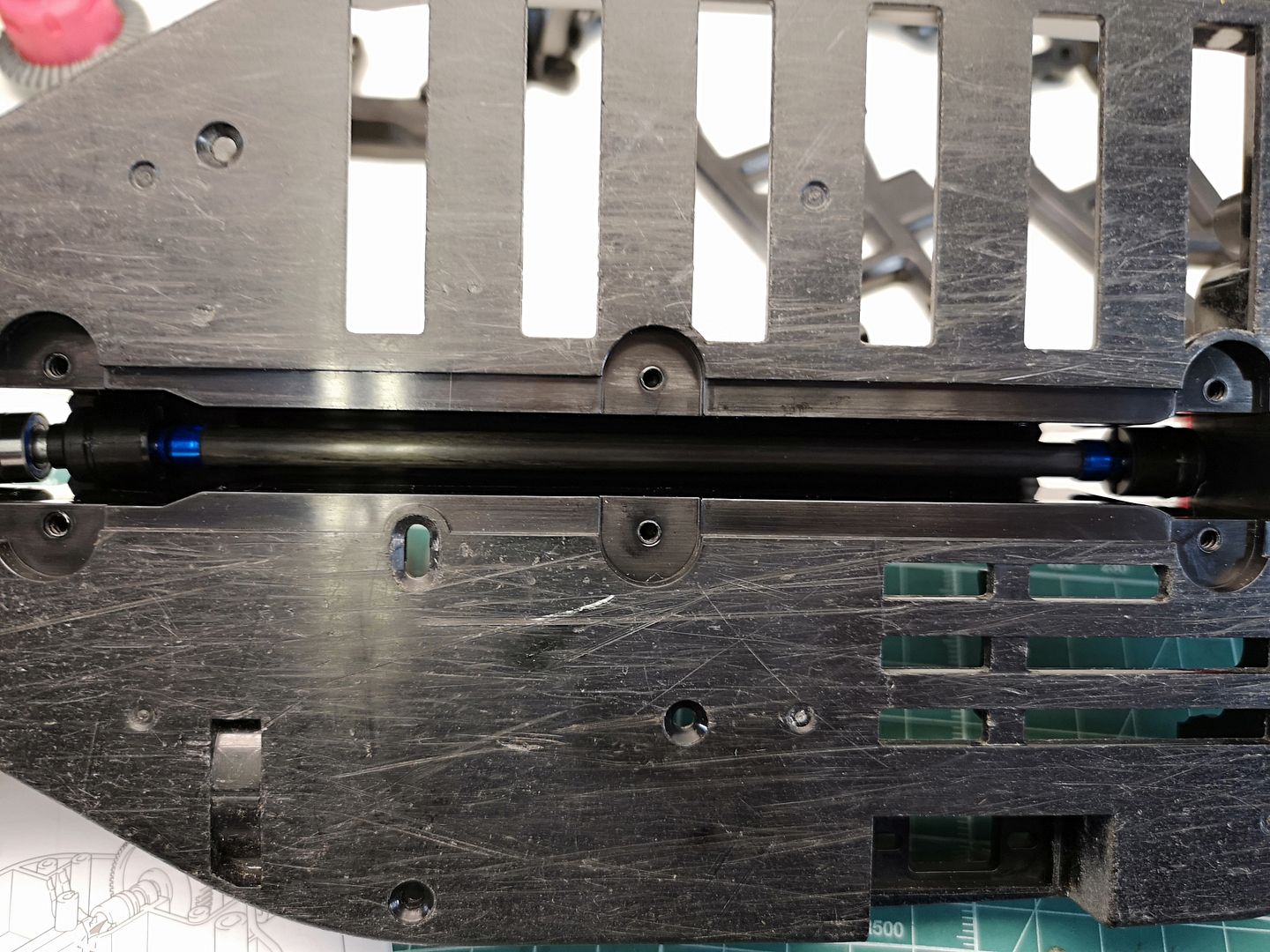 Next thing is the rear damper tower. I used the original one, but added the square carbon fiber part
And I mounted the upper rods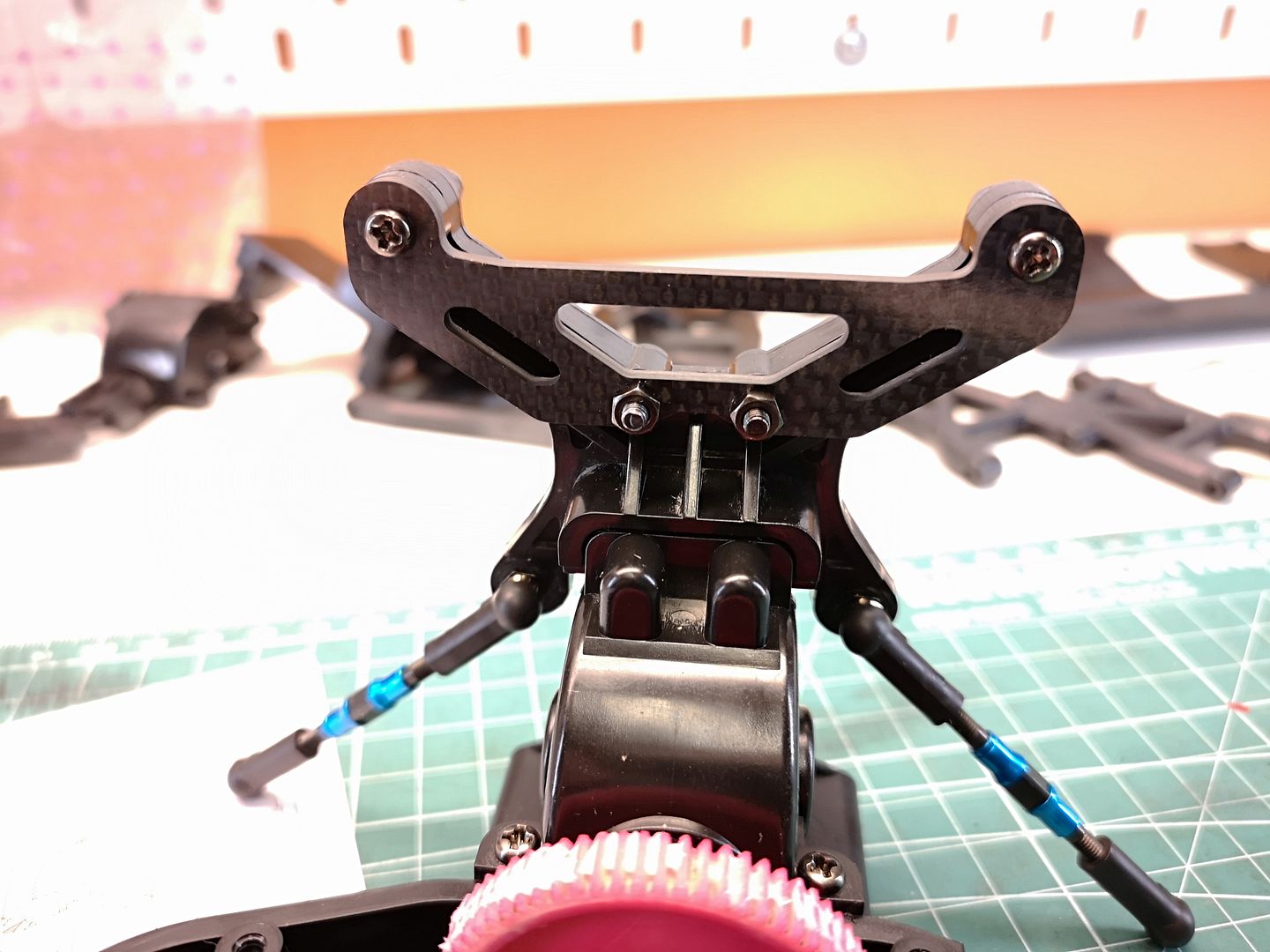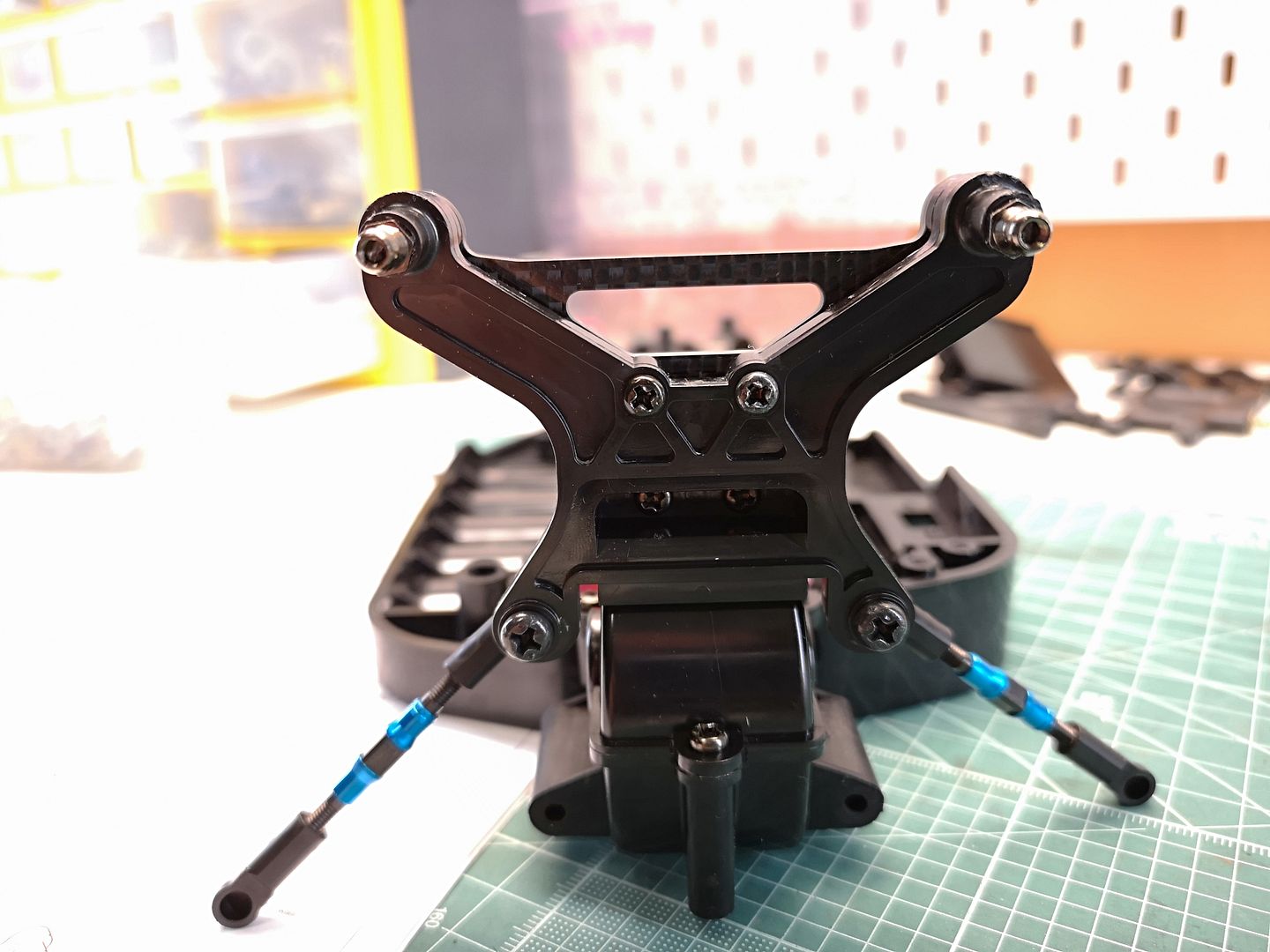 I will also try to use only black screws, but I'm not sure if I have enough of them.
---

Did the front gear housing and damper tower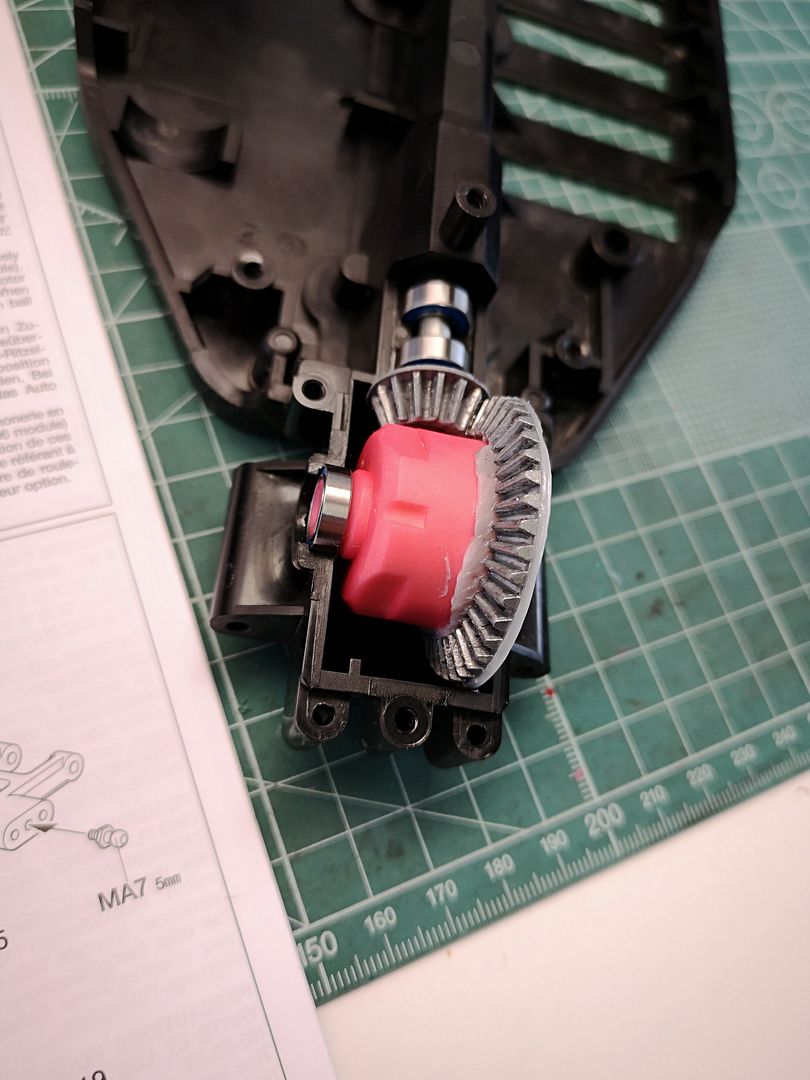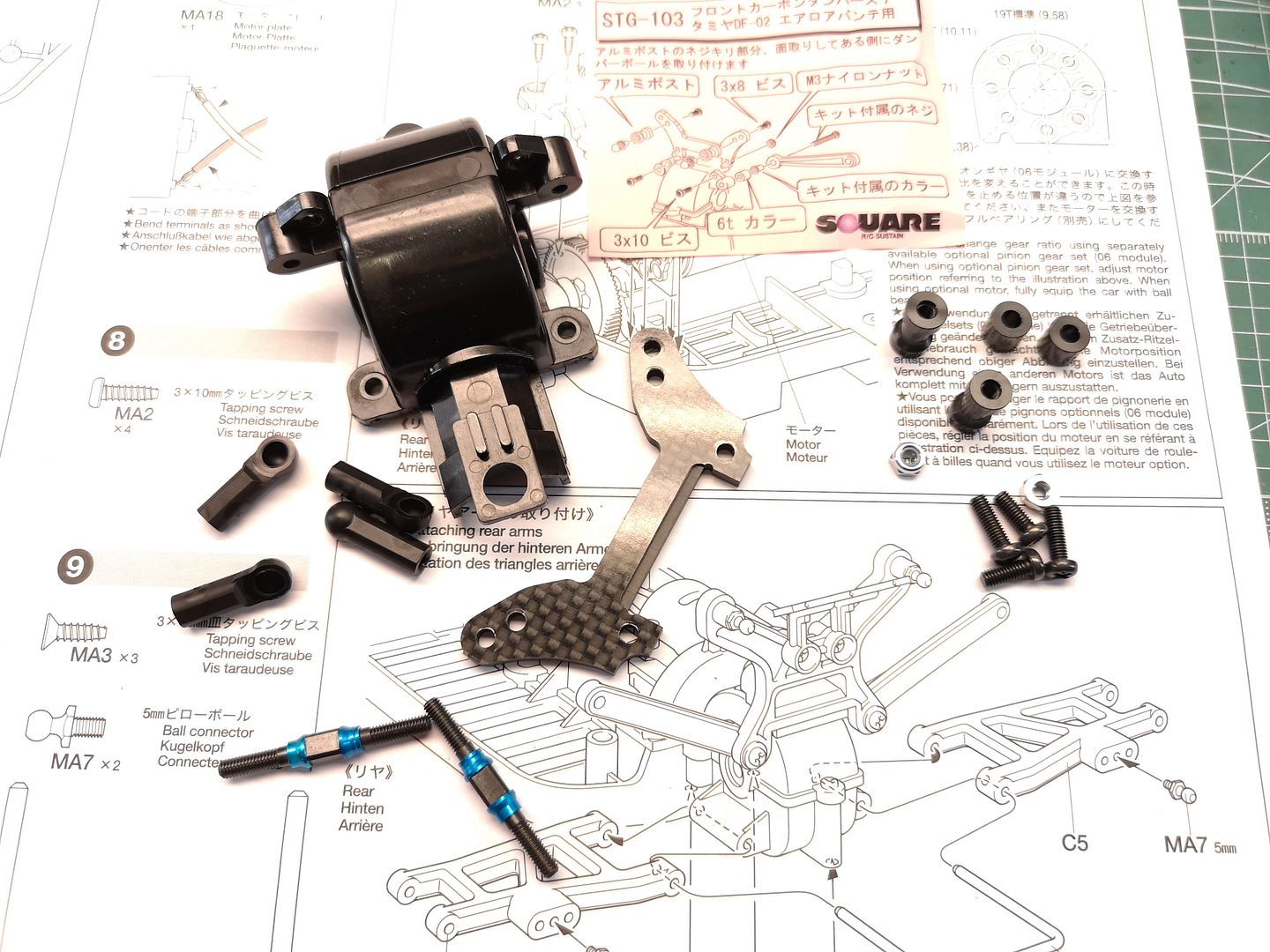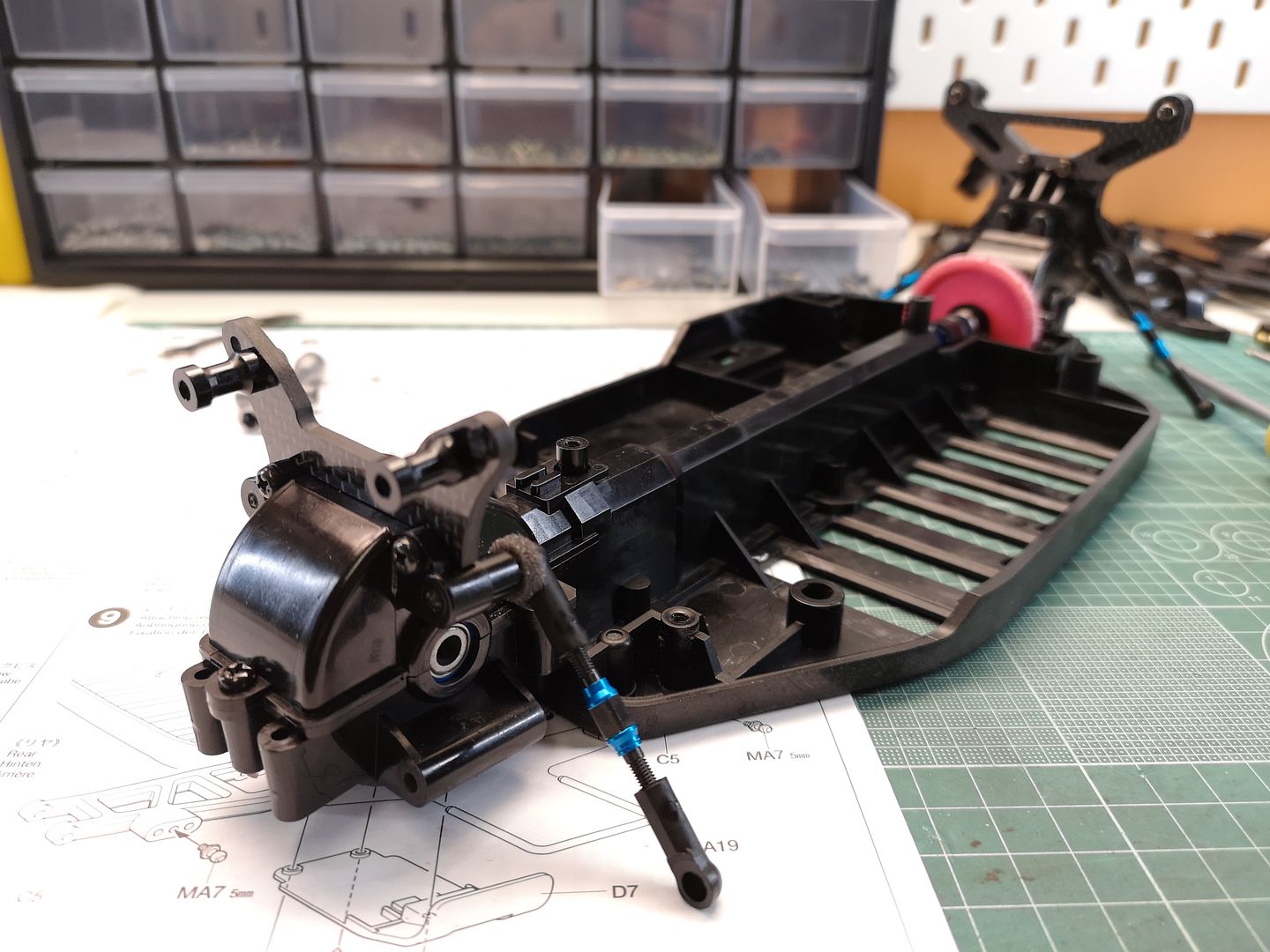 Then I mounted the motor. I decided to use the same motor type I had in my first Rising Storm.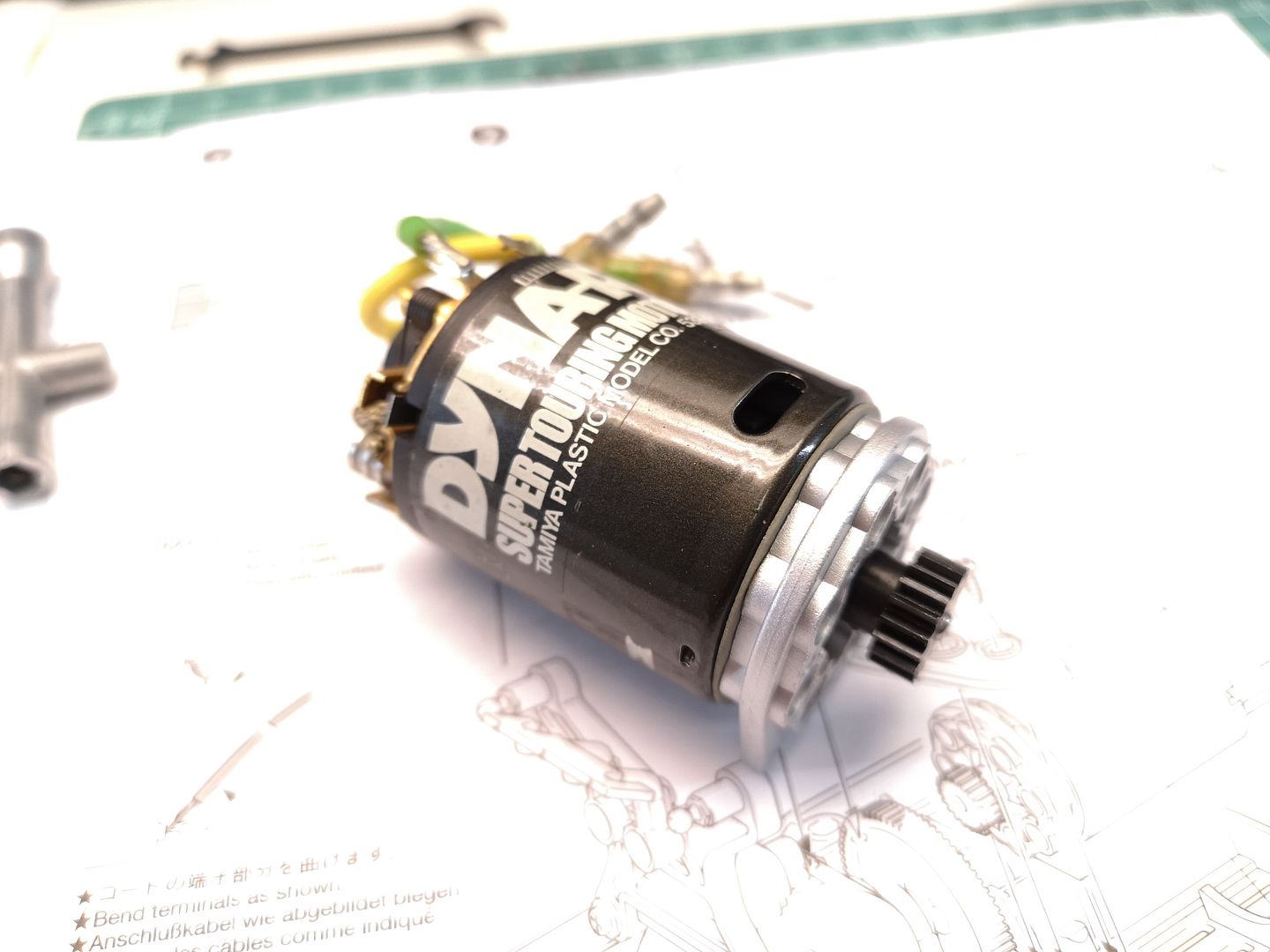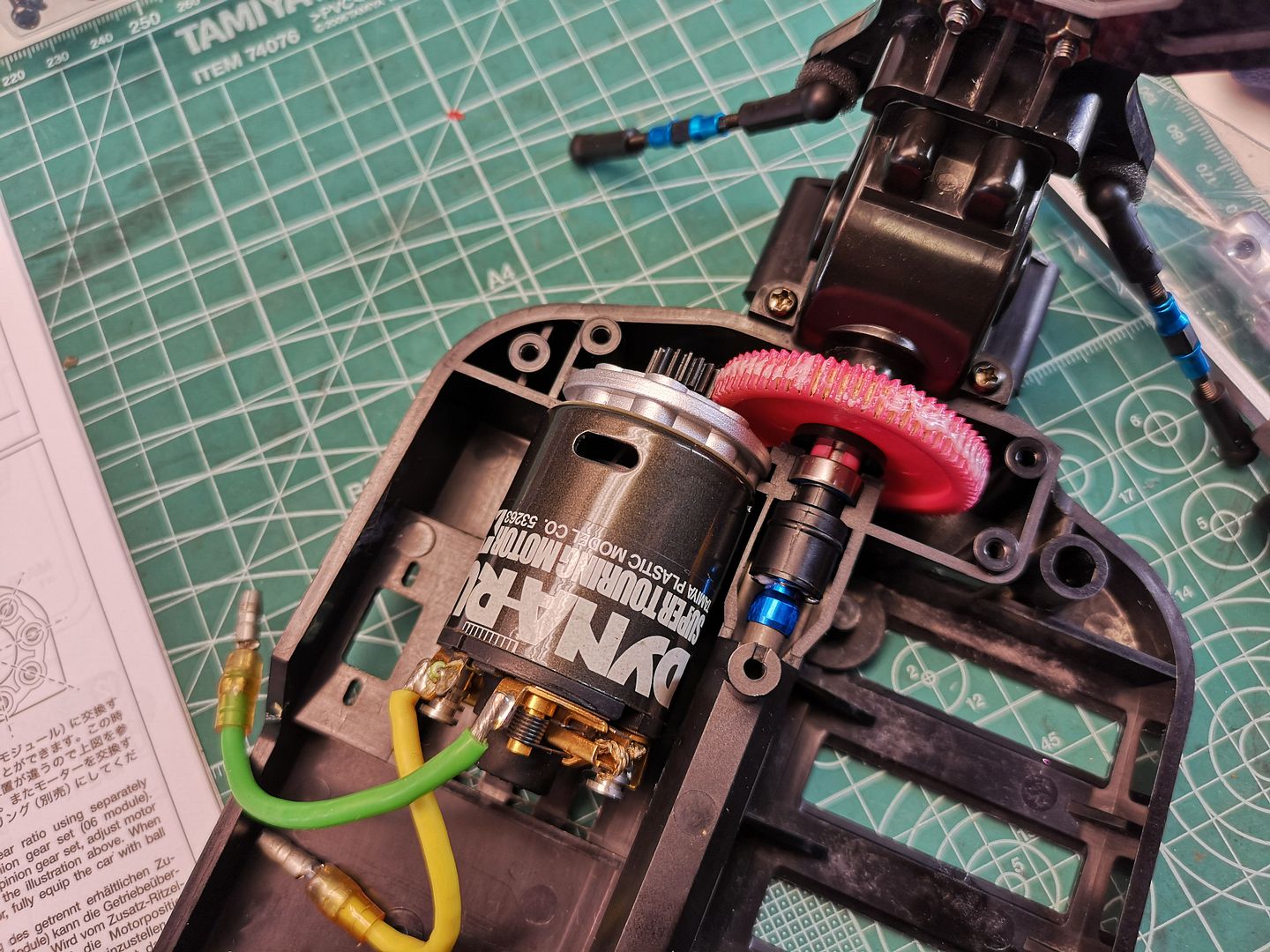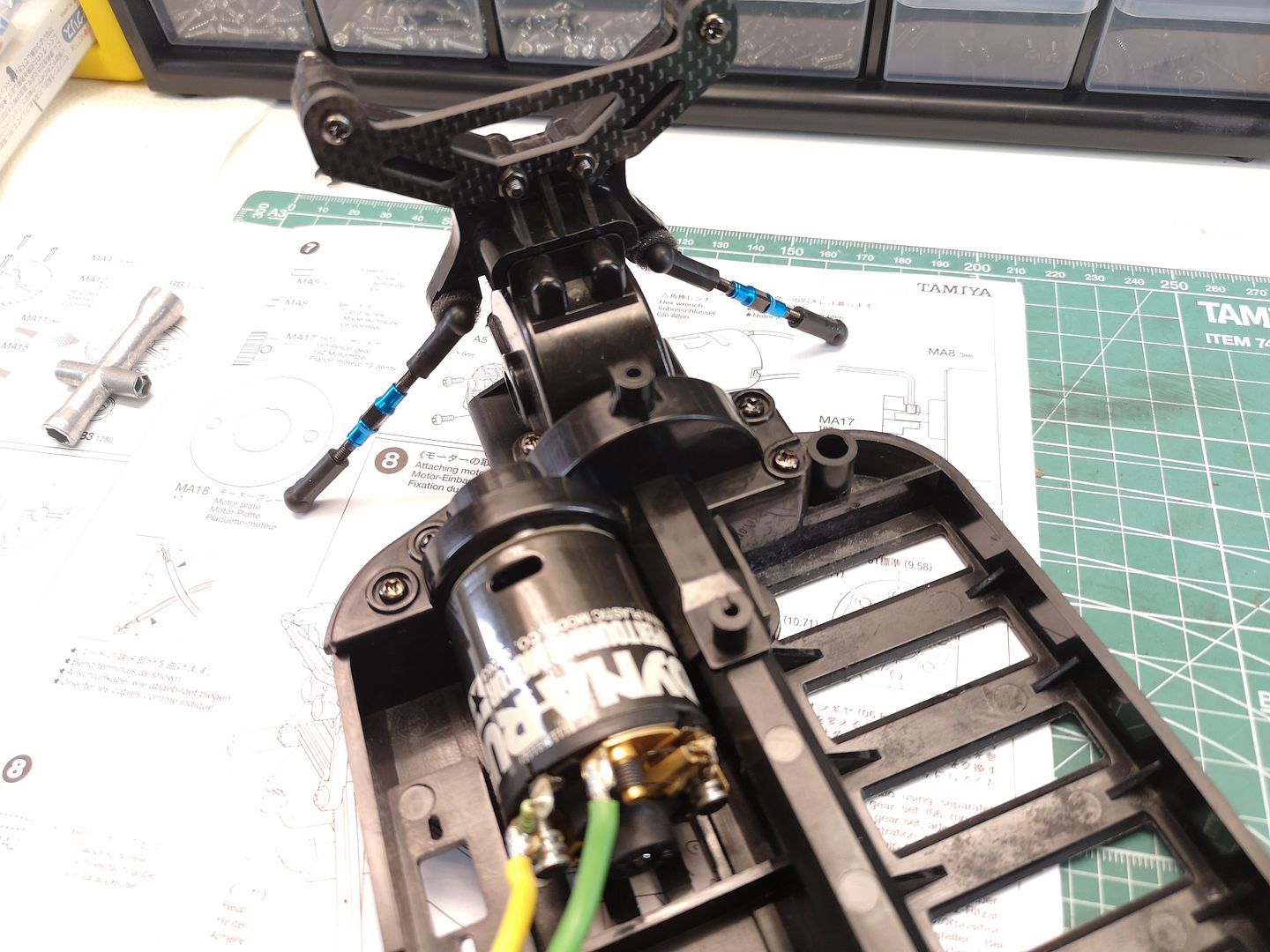 After mounting the motor I noticed that the motor could be moved a little bit, it's not a 100% tight fit.
I tried with the original plastic mount also but it to was like this. So my question is, is it supposed to be like this or do I have to get new parts?