After seeing Beefmuffin's conversion of the DT-02 to a replica Astute, i just knew that i wanted one like that.
This is the real deal where the inspiration comes from.
in 2012 I sold my Desert Gator thinking that I will never need it, yeay right, i started to regret that a few weeks ago. I was searching the web for a new or used one, but shipping and possible customs tax it was going to be a bit expensive for me. Then I thought why don't I just search my inbox and find the guy I sold it to and ask if he still have it, and if he is willing to sell it. He did have it and he was willing to sell it to me for a good price.
Here is a picture from when I had it
And here is a picture of how it looks now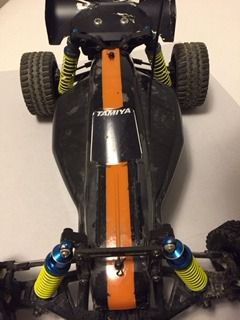 The one thing I knew I had allready for the conversion was the Astute light weight front wheels, but I don't have tires. For rear I found a set of old Egress wheels and new tires. To find these I had to go trough my huge wheels and tires box, and of course i found them at the bottom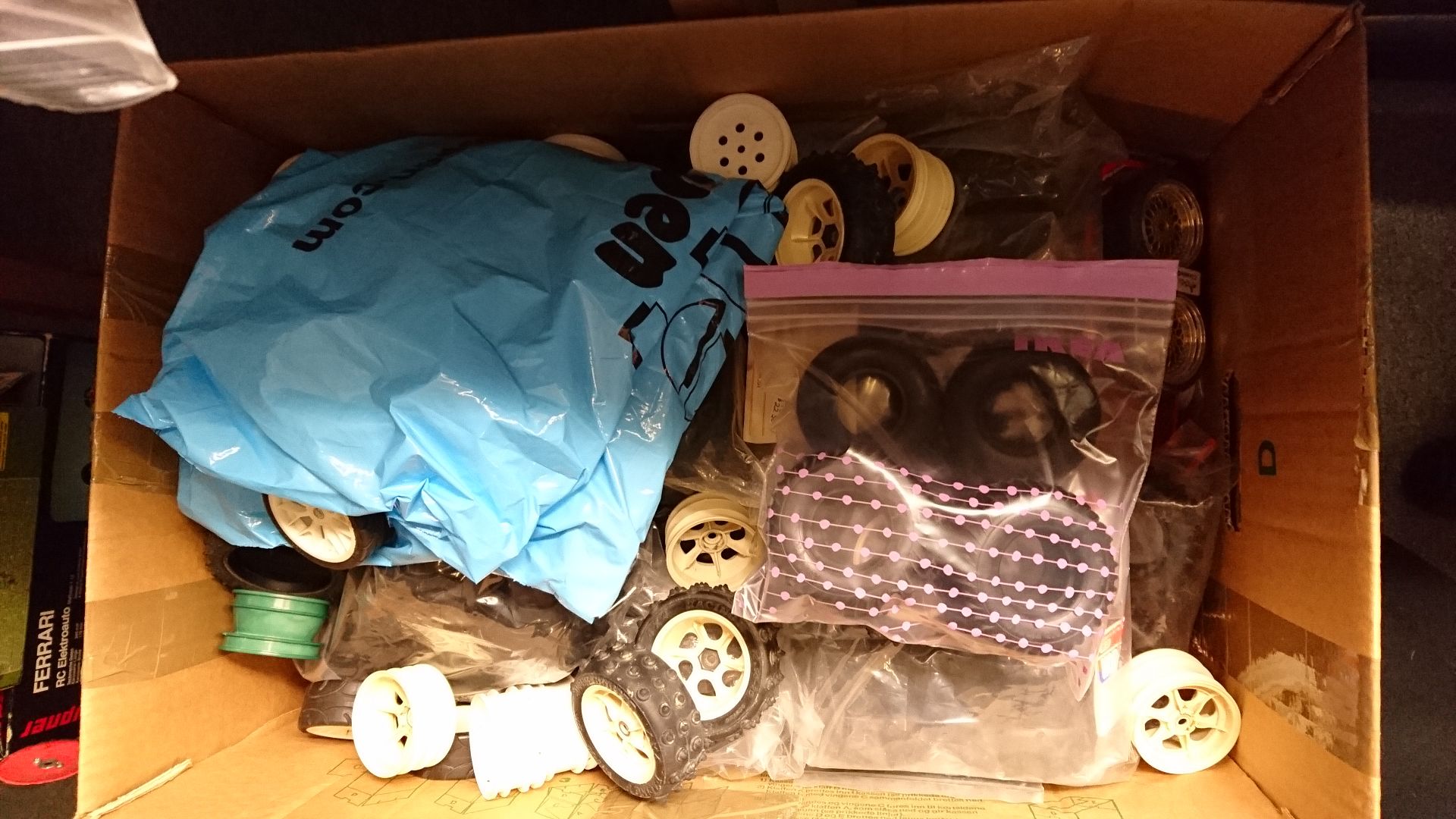 The car is equiped with an old acoms reciver, V3 esc and Kyosho Mega 18×2
I must say that I'm very impressed with the speed in that motor, and will be keeping it. I might change the reciver and controller to a 2.4GHZ.
I have made some orders for most of the parts i need for this project so just waiting for it to arrive
[center] Update! I forgot to mention that i also will be reading Effigy3 thread for inspiration for re-building the chassis. That said, the first goal is to get it to look like a astute so i can start using it, then i will do some upgrads over time.http://www.tamiyaclu…showtopic=76232
---

Ok, so this will be a runner (I have lost count of how many times I have said that and the car has ended up on the shelf), but i don't like building with dirty parts so I took the car apart and did some washing.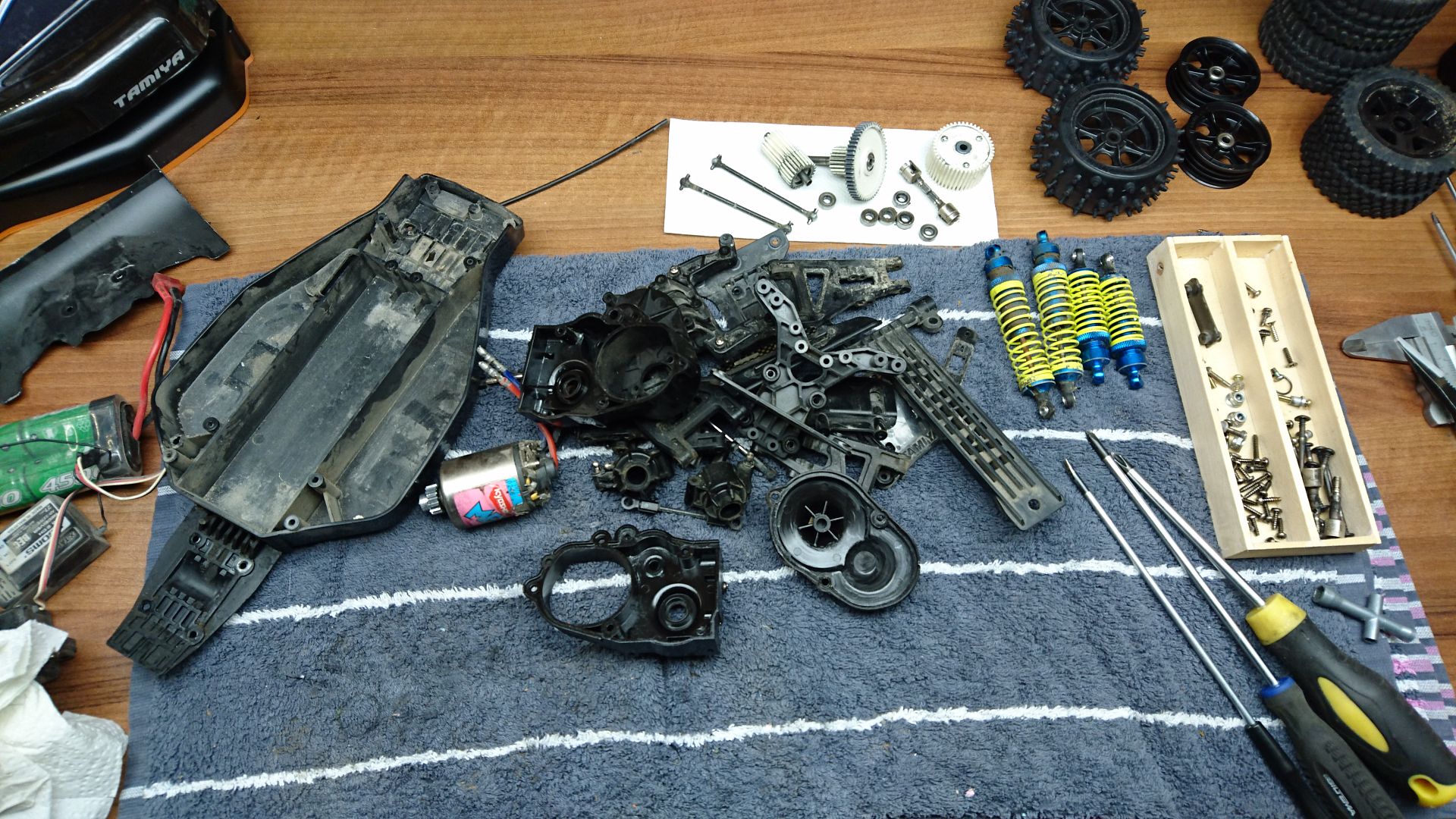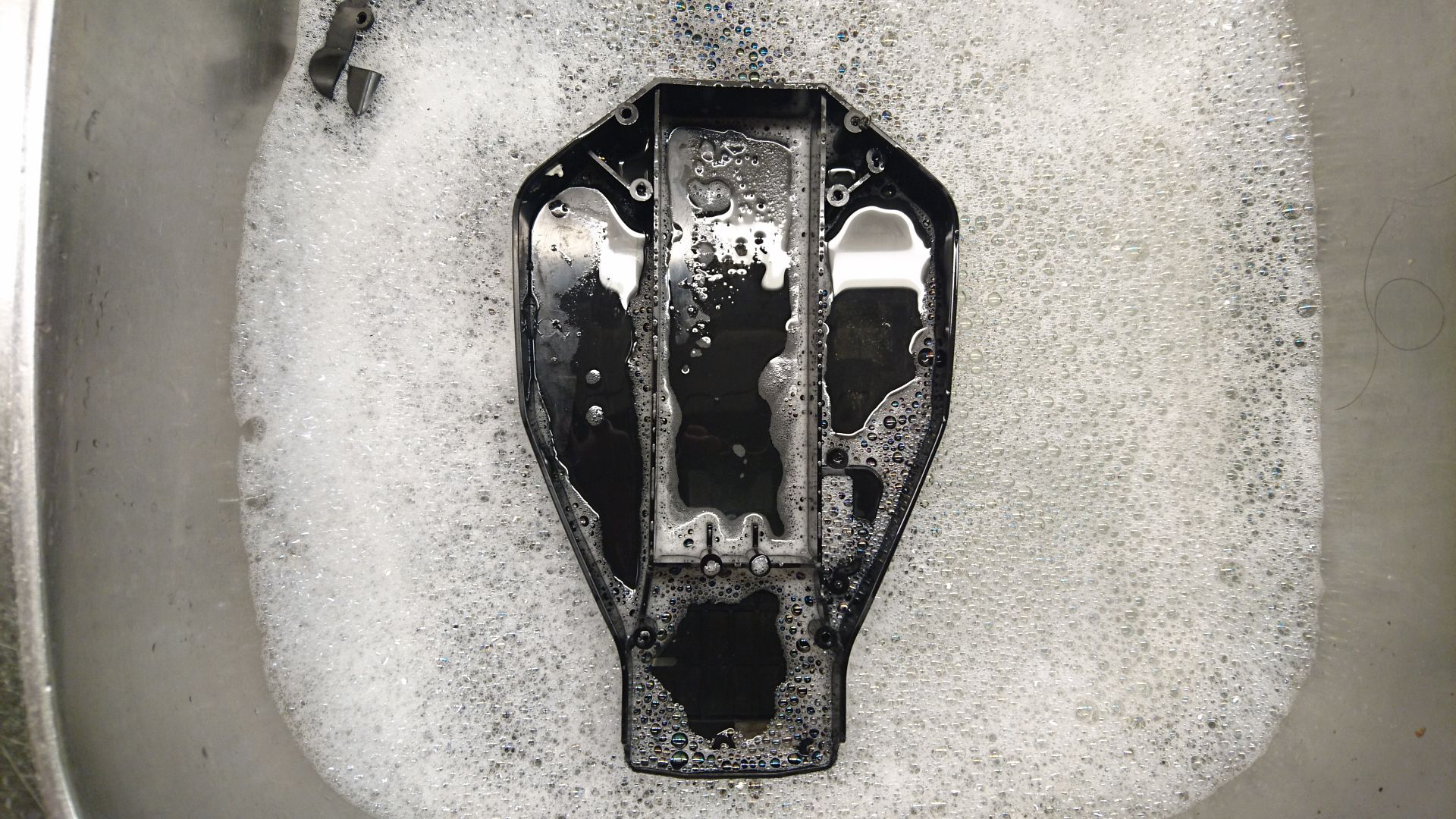 Parts finished washed, now i just have to wait for all the parts I have bought.
---

Today the postman have been here with some parts for the build.
I'm not sure if these dampers will do, but if they are to short I'm sure I got some parts I could use to make the longer. Astute/Egress rear wing
I found these in my DF-01 box, so I will be using them insted of the plastic one's
I also found these alu knuckels, but I think they could work, but I'm not sure if I will be using em.
---

I wanted to try getting a carbon fiber front damper tower, to do so I had to do some modifications to the old one. It's not that pretty, but it will do. Not sure how strong this will be, but I will find out pretty fast after I take it for a spinn.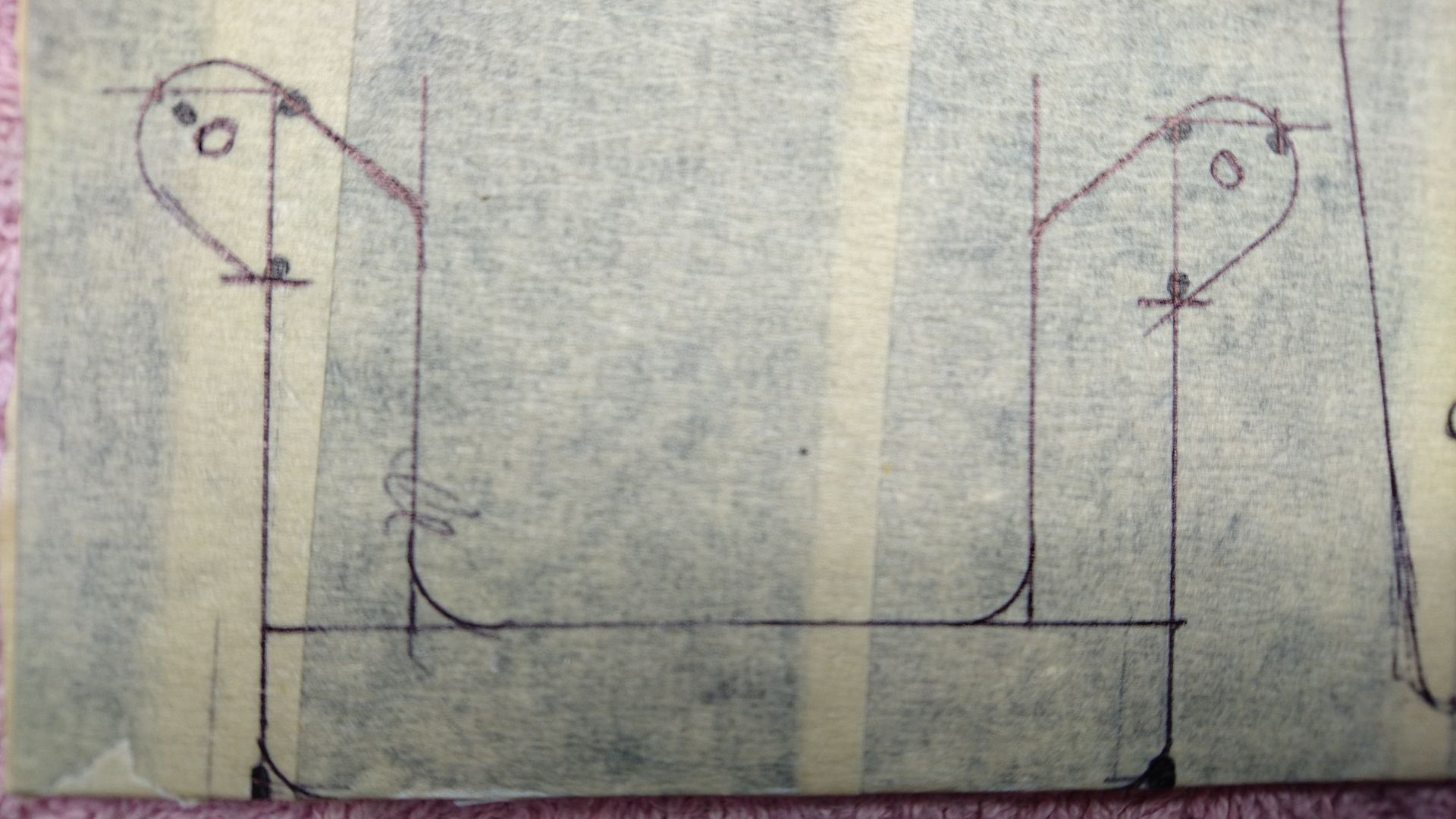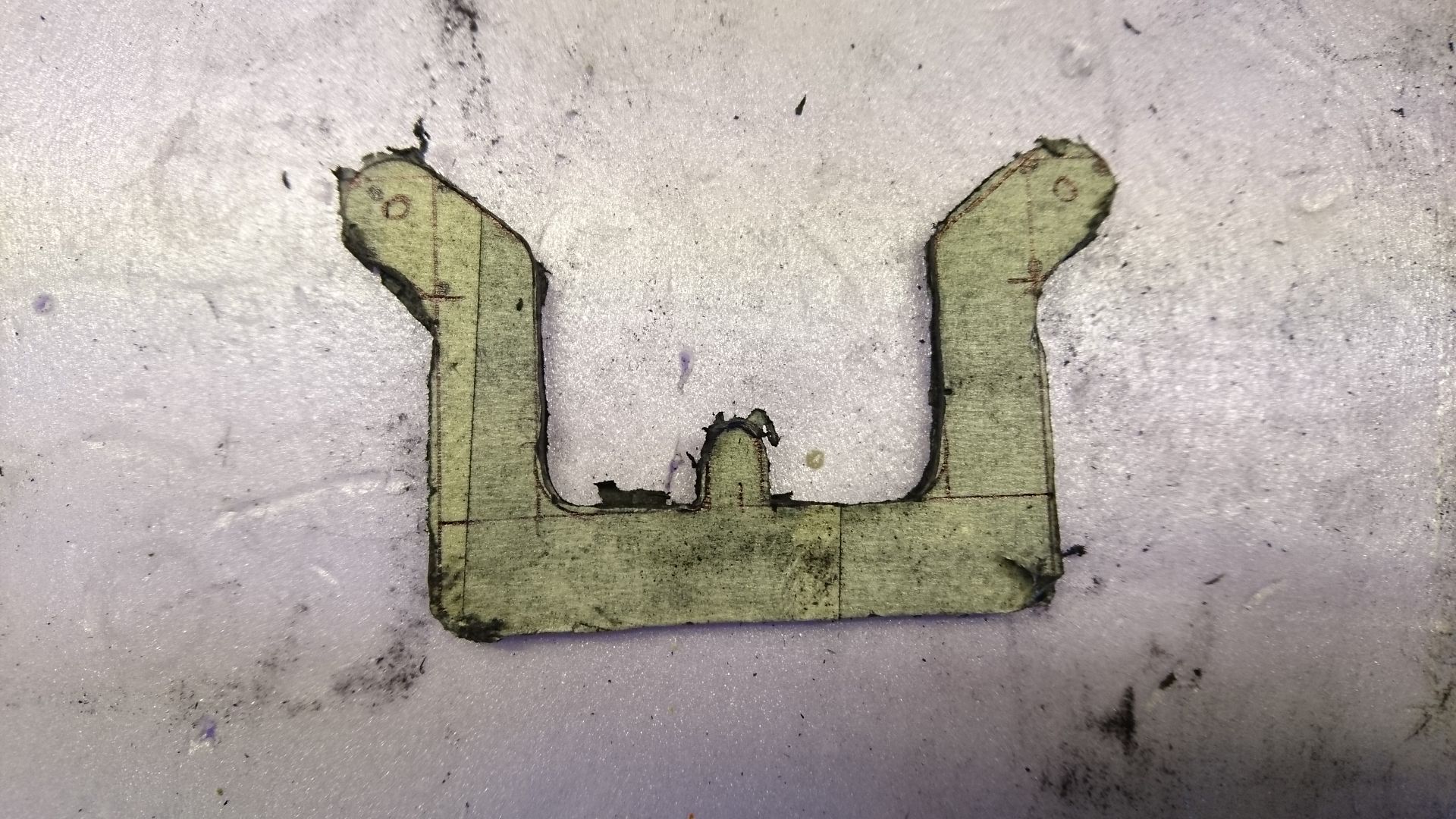 I must really get my self a CNC machine soon, so i can make better Carbon Fiber parts. 
I bought some CRP tires to use while running, I think they will do just fine for that.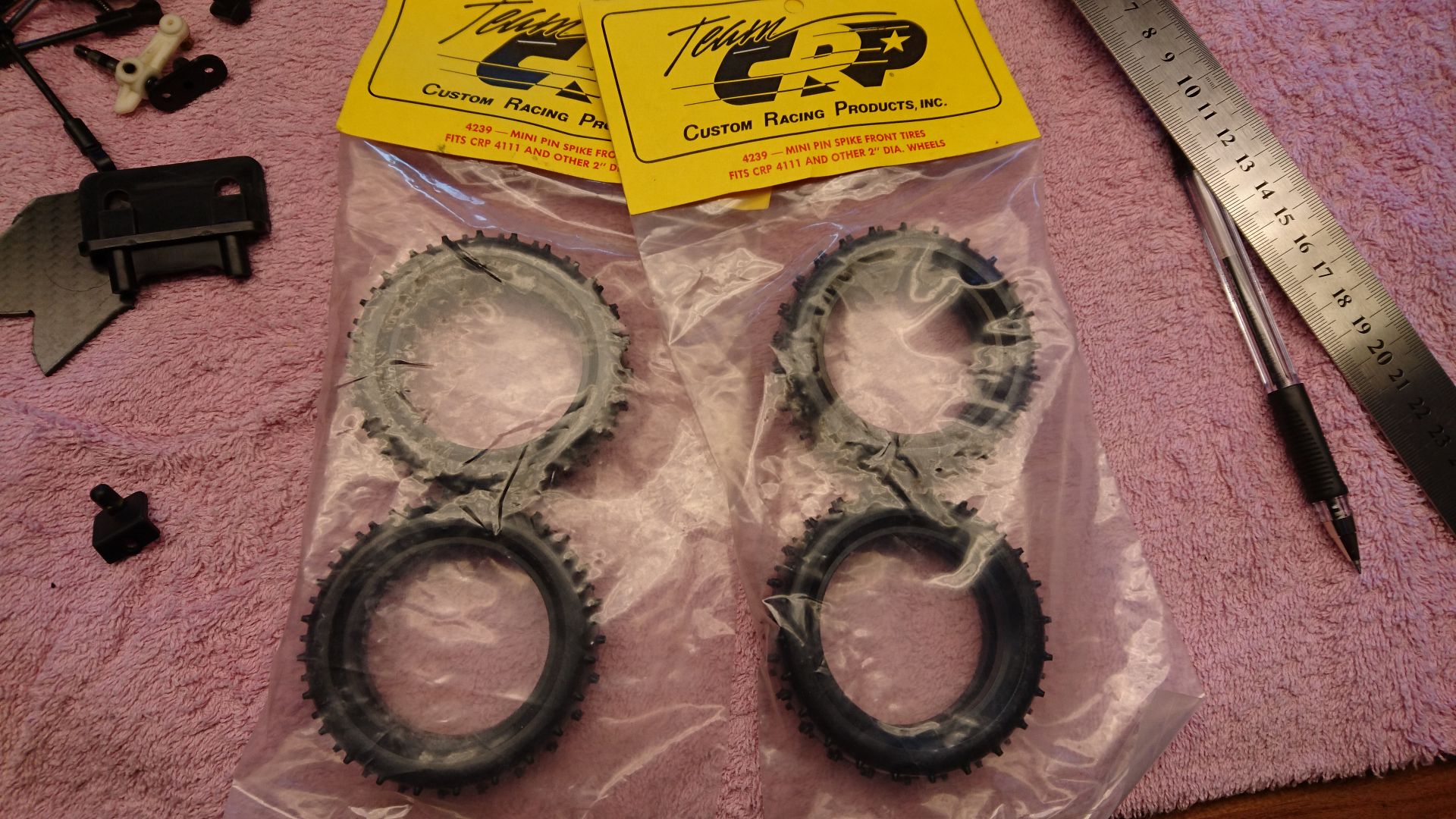 Since I'm still wating for parts, next thing will be to assamble the dampers and cut the rear wing.
---

Had a look at the batterylid and started to wonder if it could be replaced with some carbon fiber? Let's give it a try
The actual work in cutting it i will do tomorrow, i think.
---

Made the new battery strap, using the end of the old to get it mounted.

It looks ok, will do some final adjustments to it, before i say that it's ok.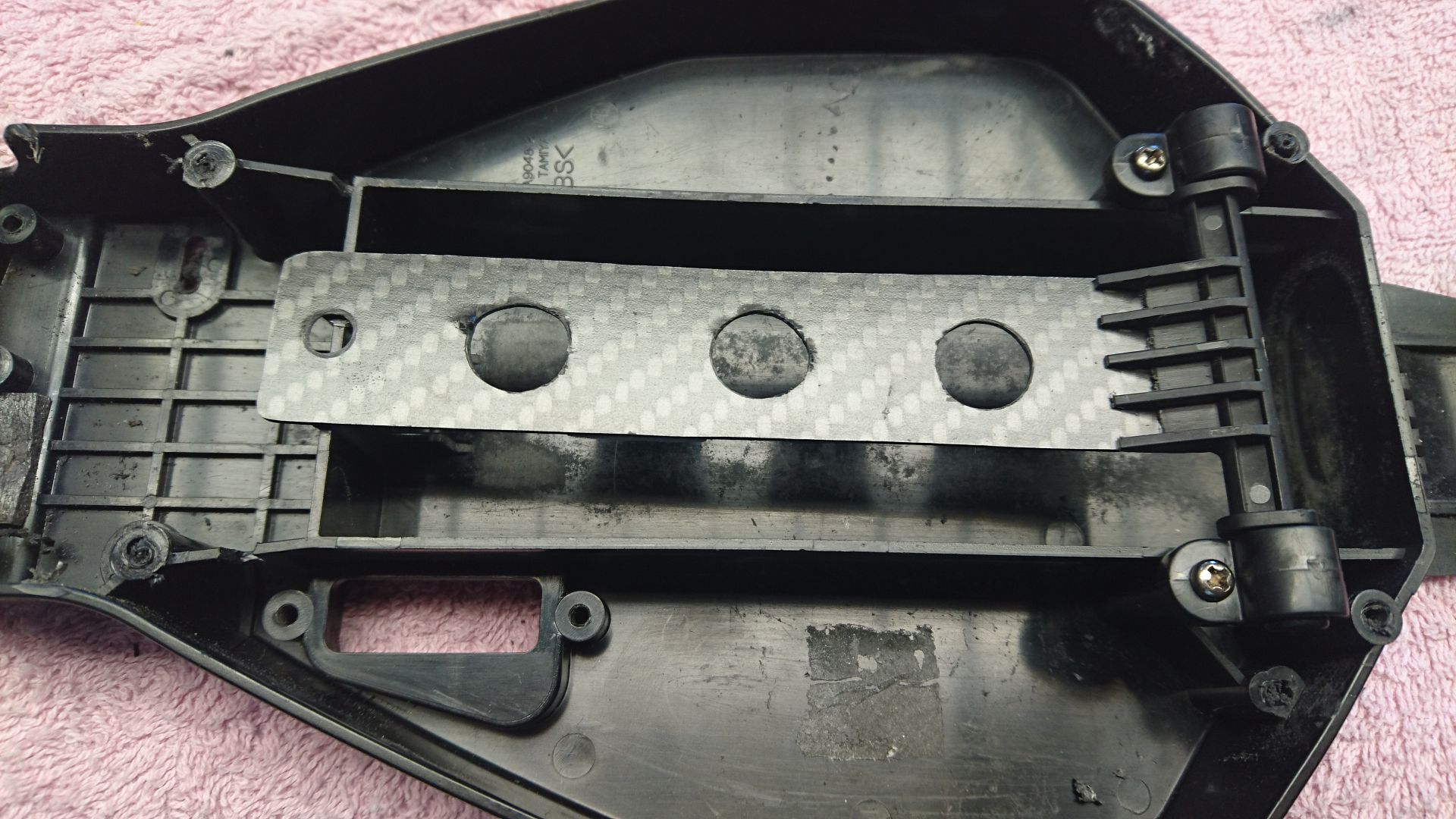 ---

i made the rear damper tower in carbon fiber, had to Do som cutting on the old one, but pretty easy. Again i'm not sure how strong this will be, but i will find out pretty fast i think, once taken for a spinn.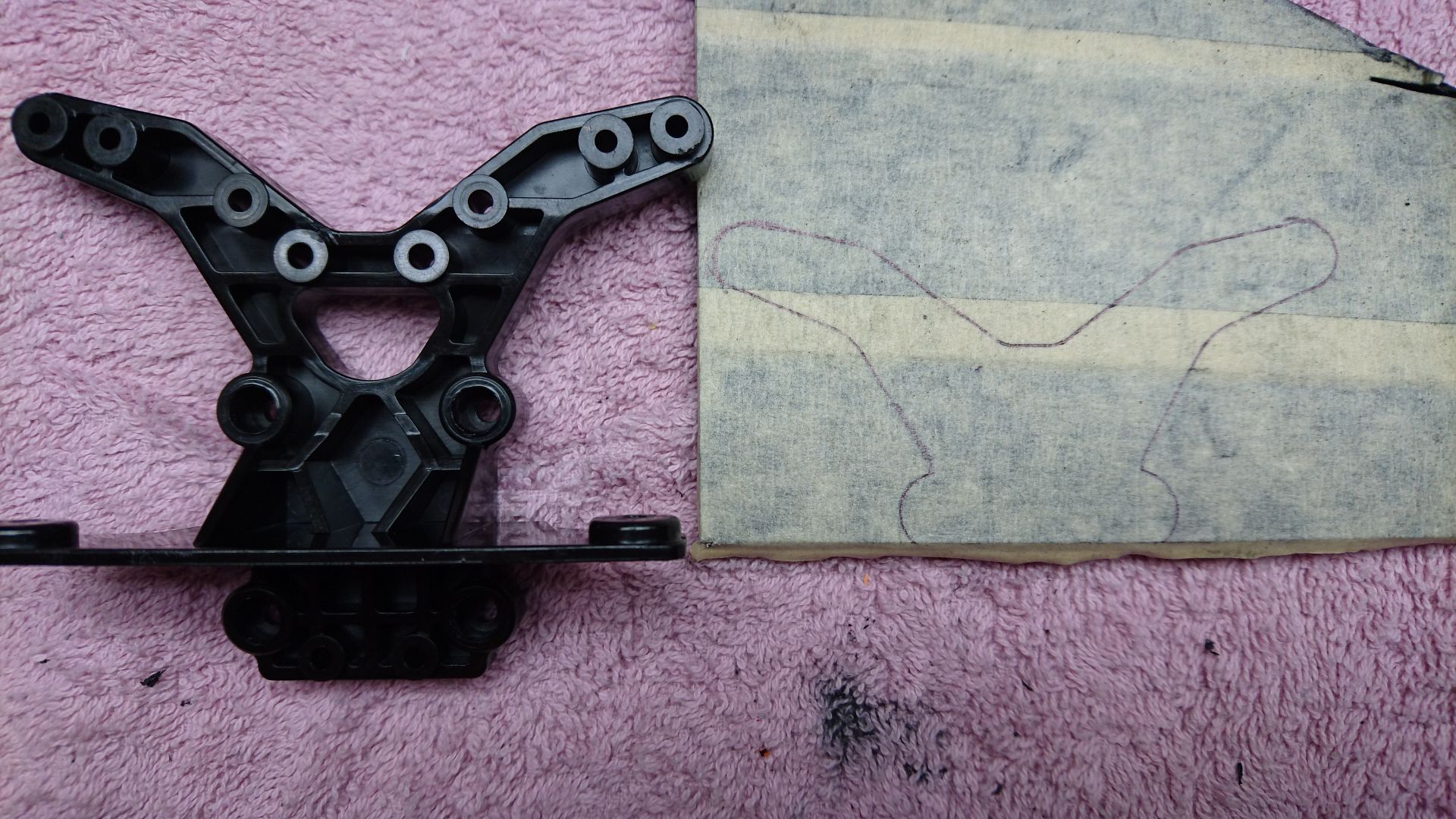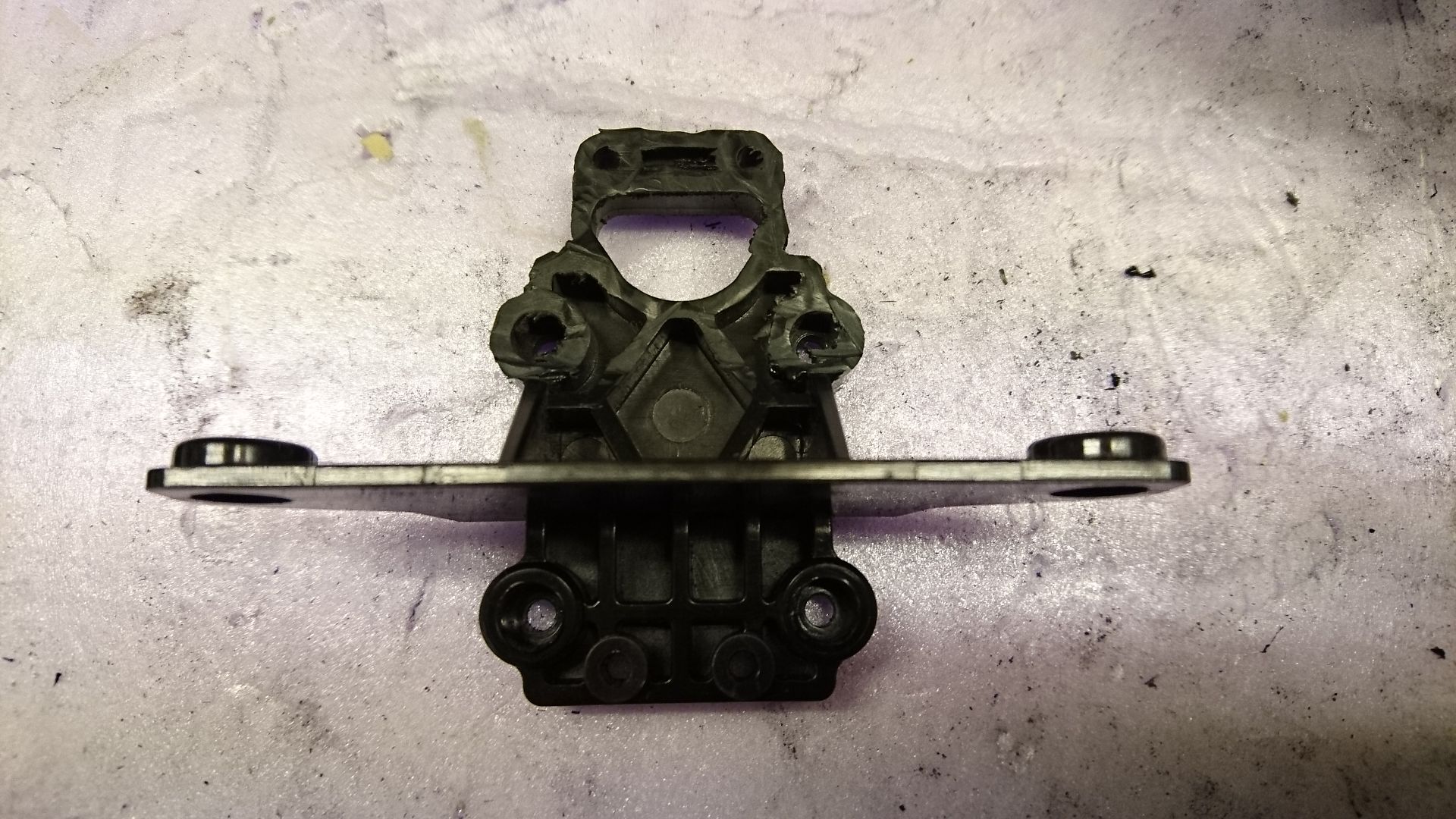 All done, (except the fine adjustment)

I also saw someone here on the forum that had cut away some of the gearbox to make better cooling for the motor, so i decided to give it a go.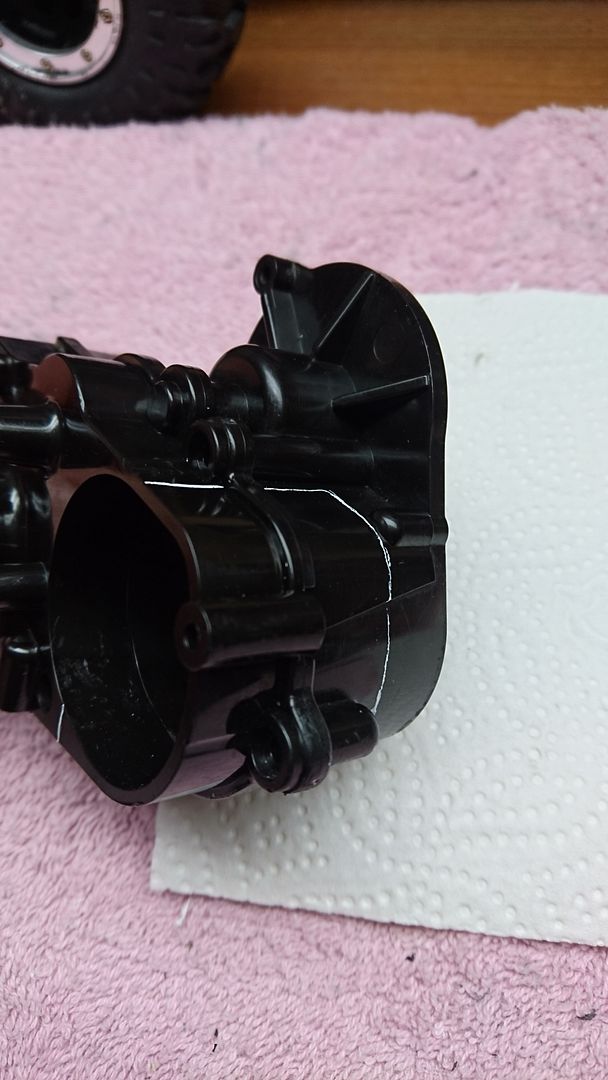 So the cut dont look that nice, so i will try to fit a alu cooling on the motor.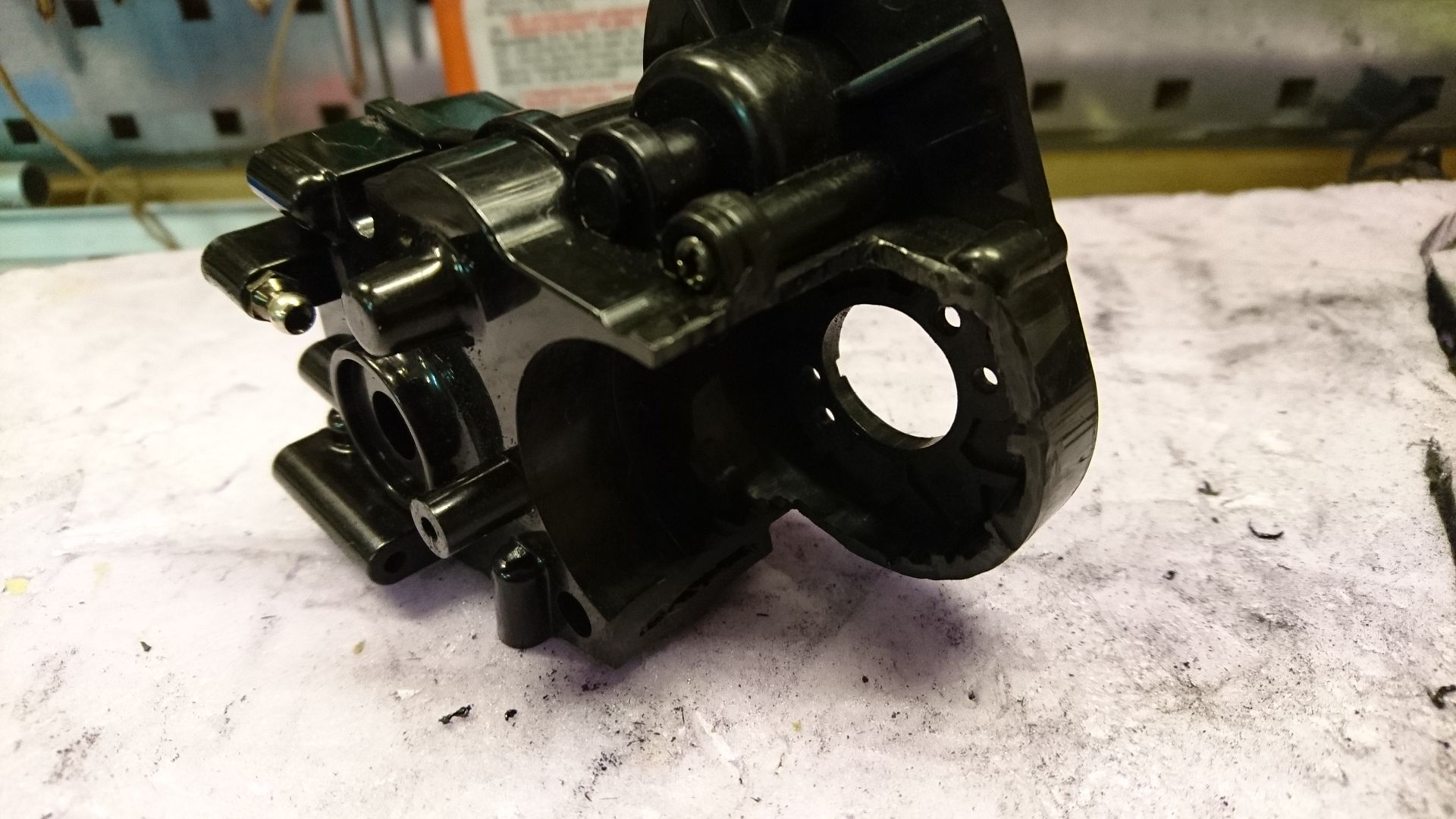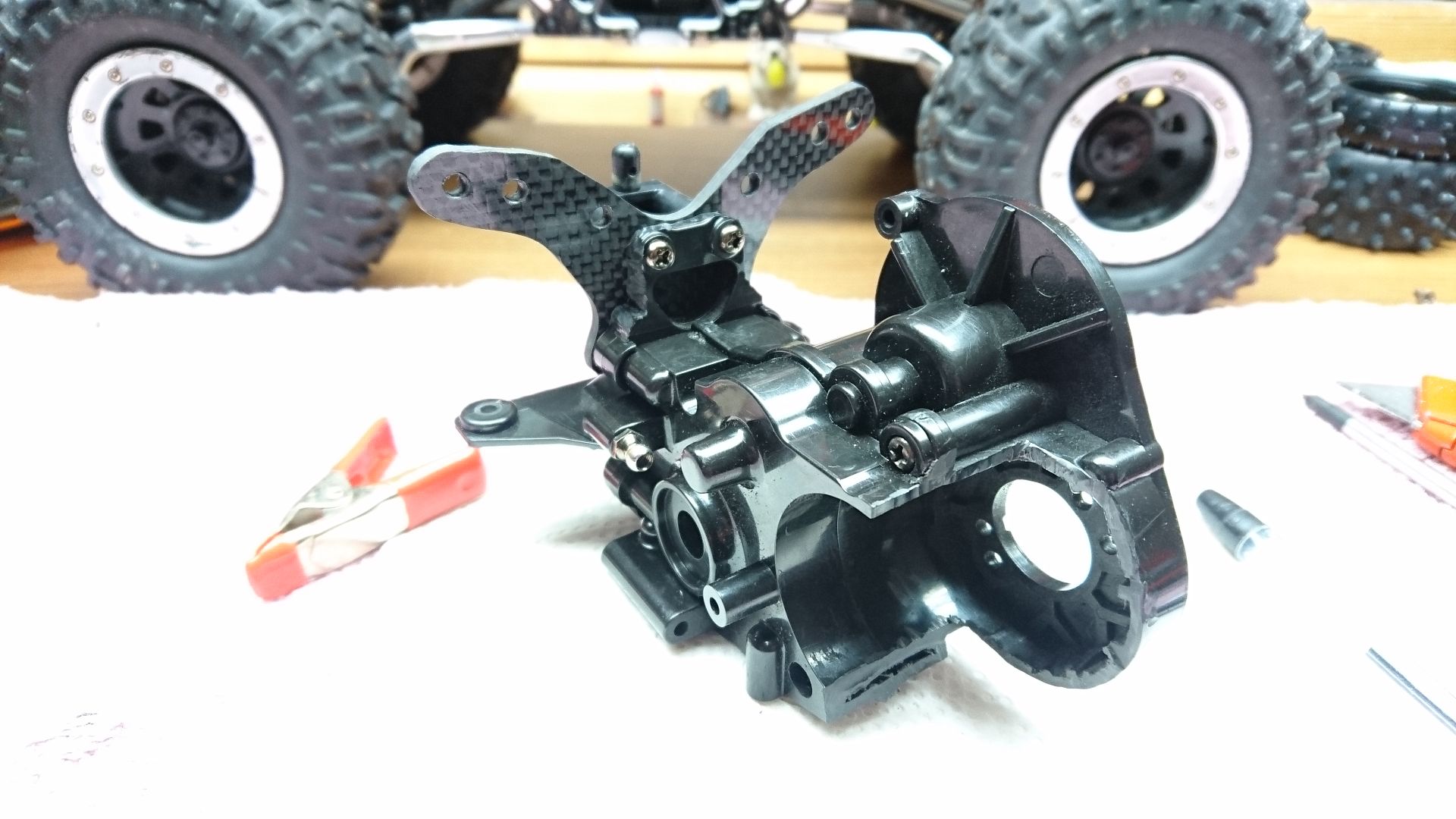 ---

Not to much going on but got the front tires from fellow TC member chickenman242tk (thanks for selling these to me:) ), so i just had to try them on.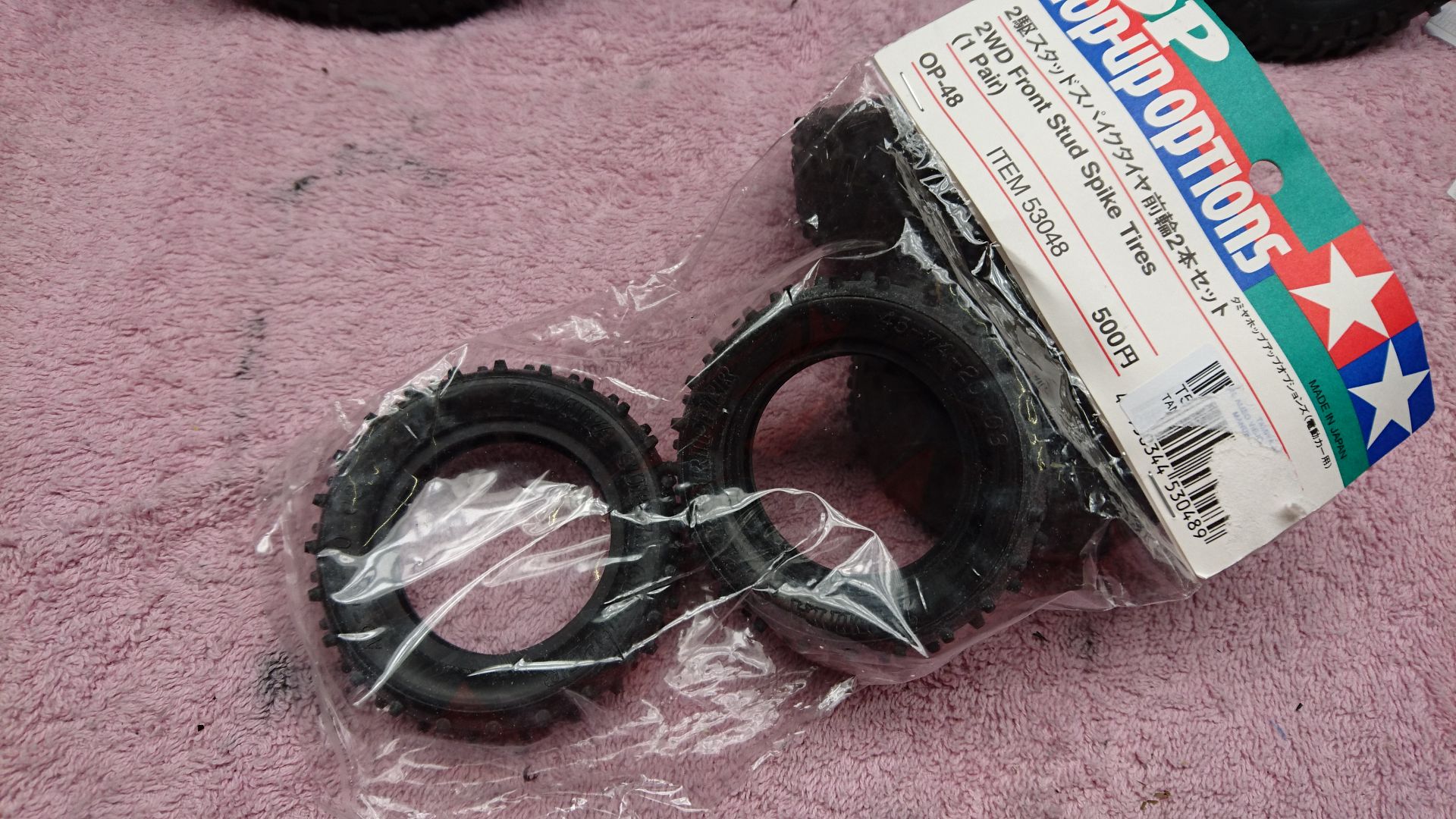 I must admit, the originals look so much better than the one's from CRP.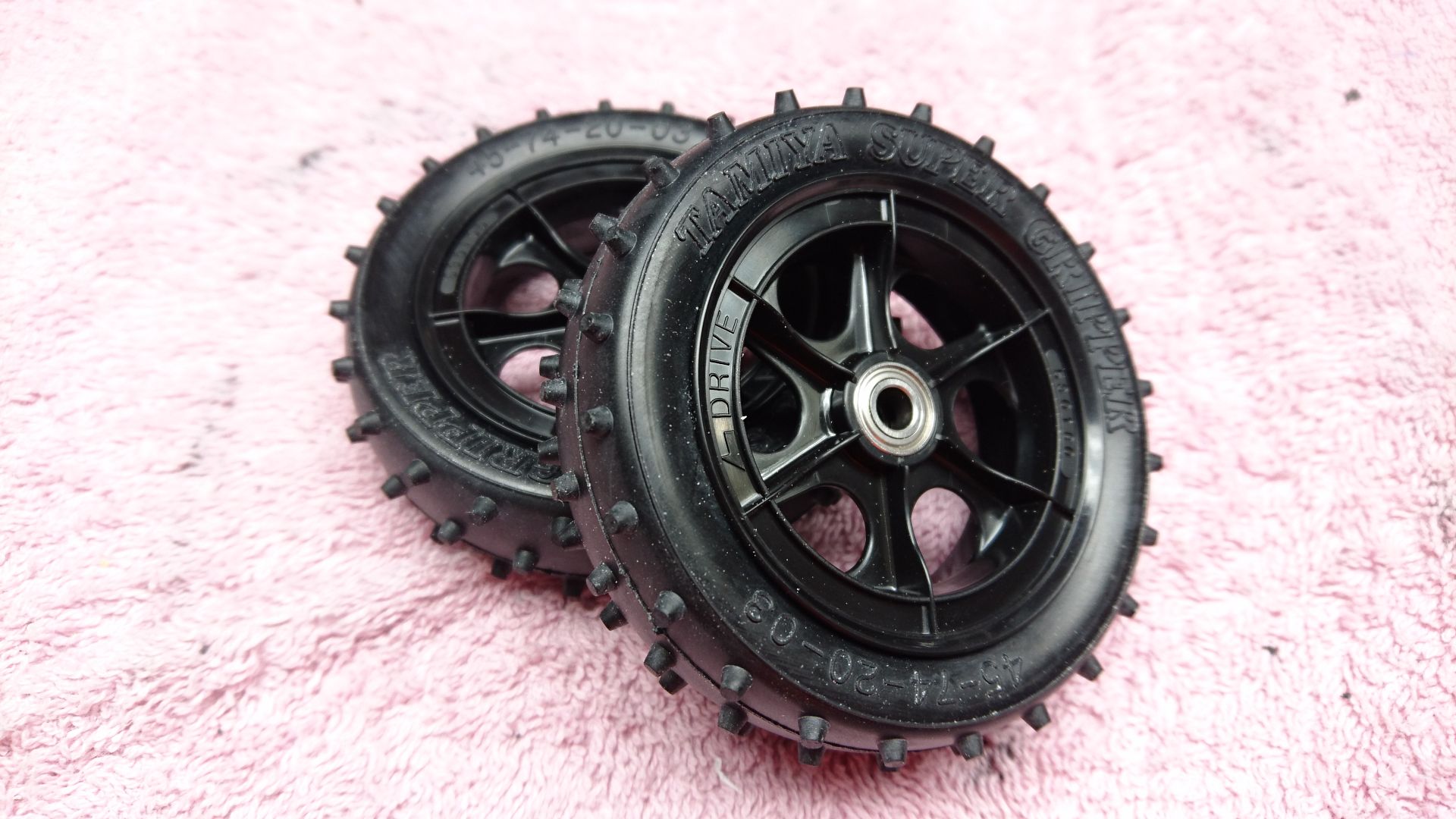 ---

Got a package from Germany today, thanks waterbok 🙂
Did some more work on the car, but while waiting some parts from Banzaihobby, I just had to see how the parts go toghether so far
I guess some of you have already noticed that the chassis is not the standard one. Me being so fond of Carbon Fiber I couldn't resist making a carbon fiber chassis for the DT-02. First i used the original chassis to get a template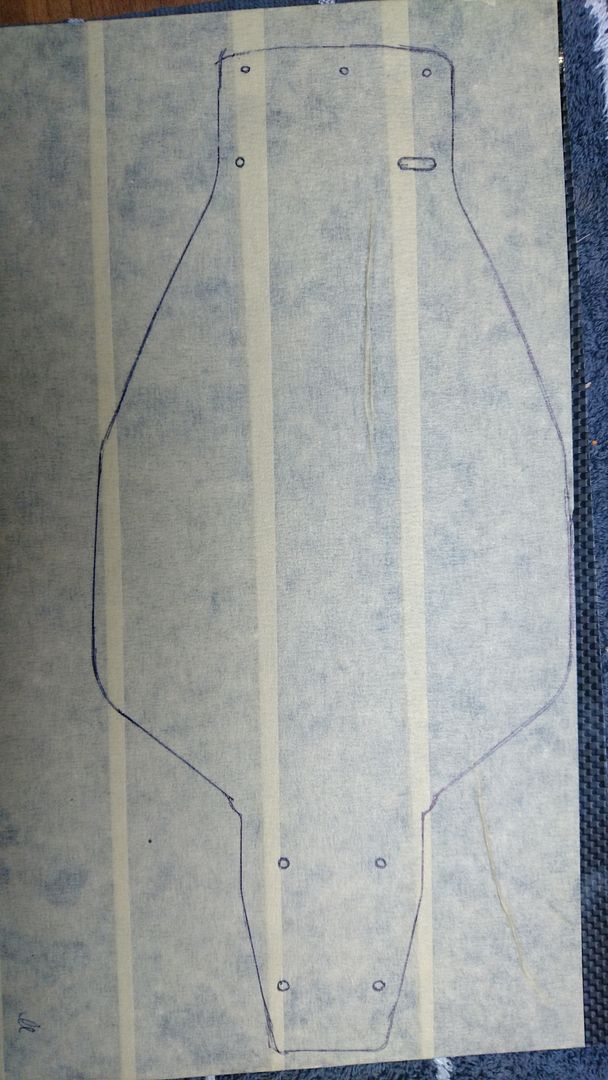 After some work with the dremel I got the raw cut og the chassis plate
And after even more cutting and adjustments i got the final plate. It's not perfect but it will do for now.
Testing the battery lid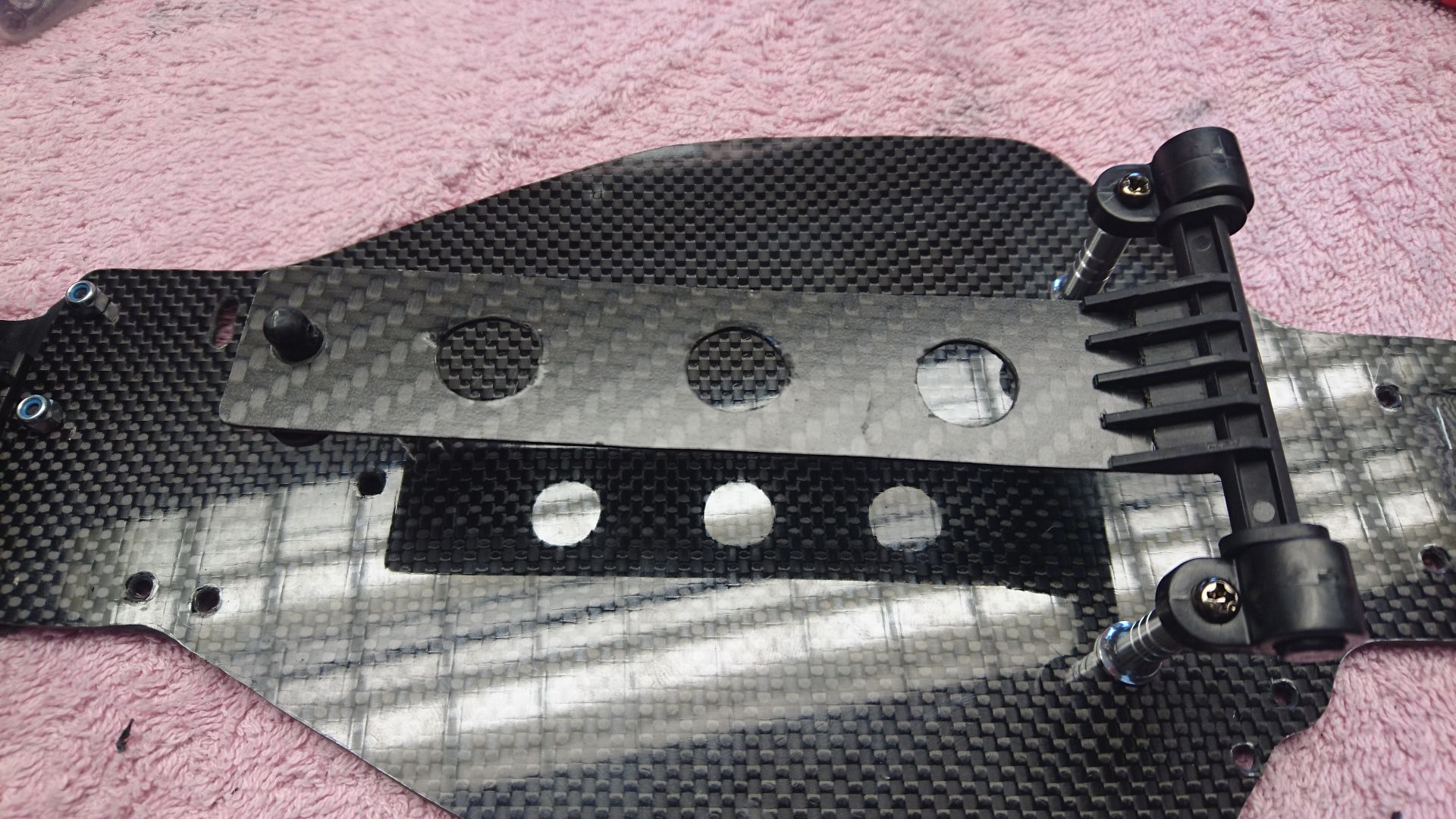 In order to get these to fit the rear gearbox and the front upper chassis part I had to do some adjustments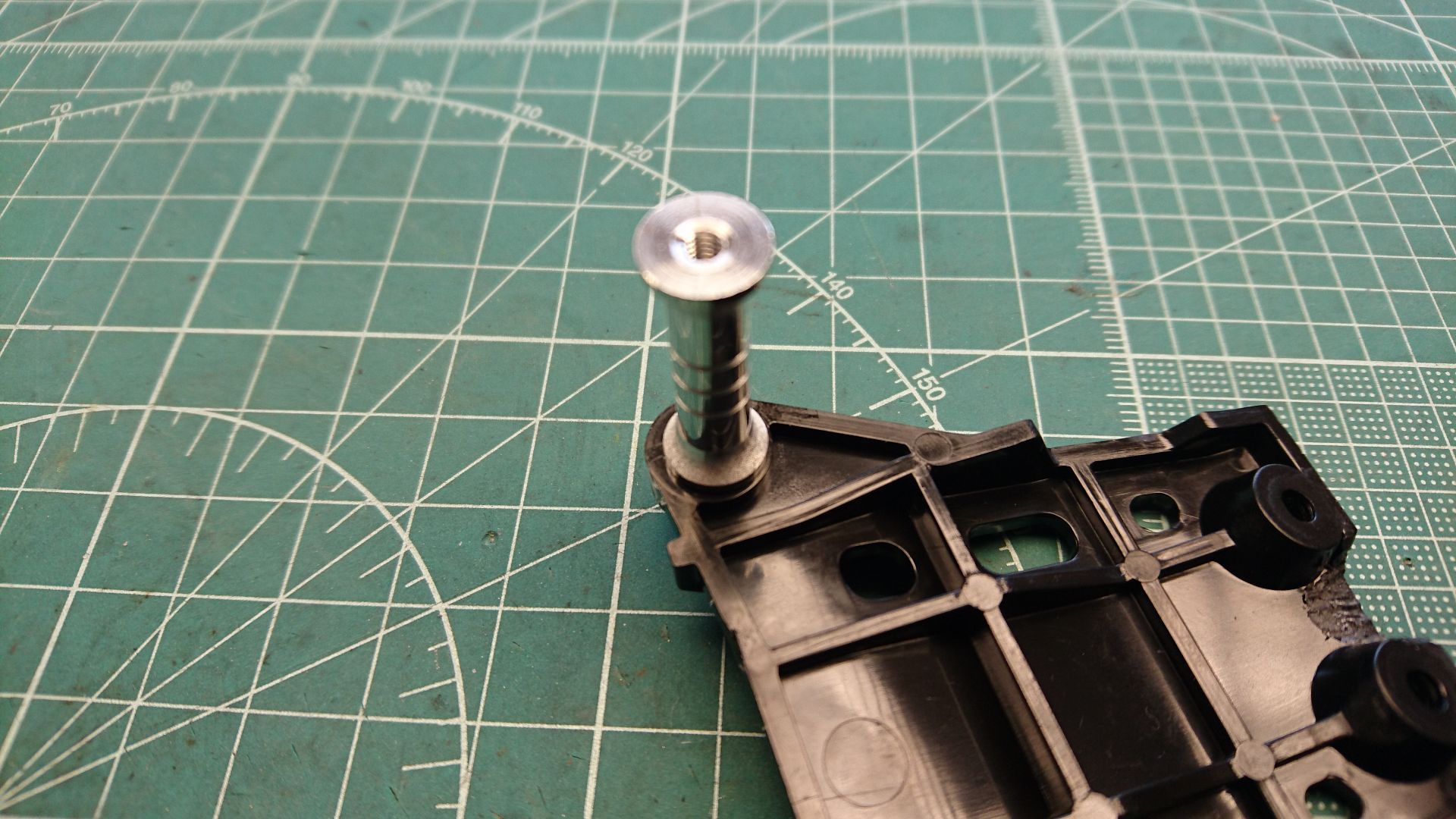 I couldn't wait any longer so i test fitted most of the parts onto the chassis, just to see how it will look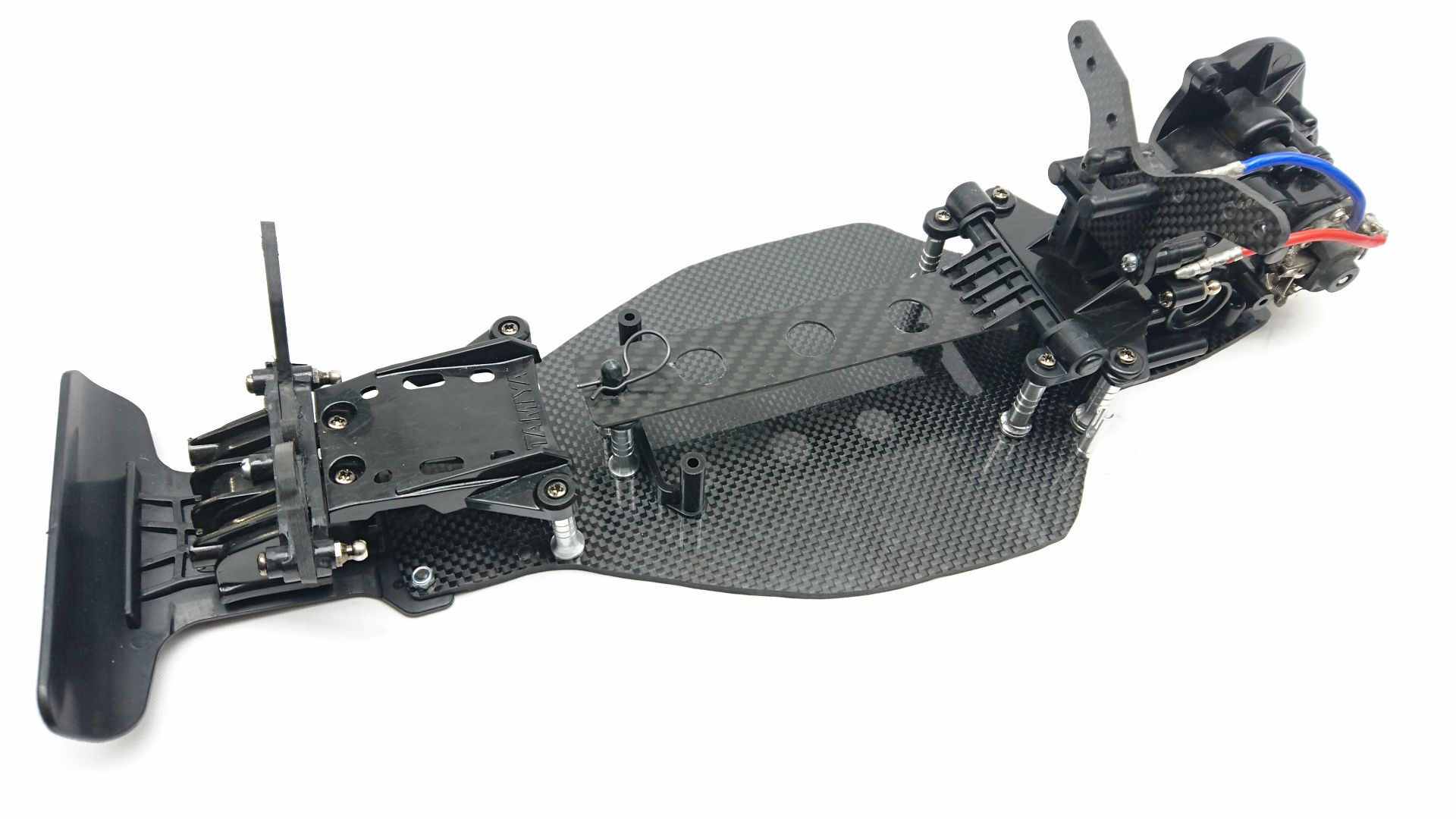 ---

Made the upper chassis in Carbon Fiber, it does the job for sure stiffing the chassis. I will have to cut the pices a bit because they makes the body not fit that good.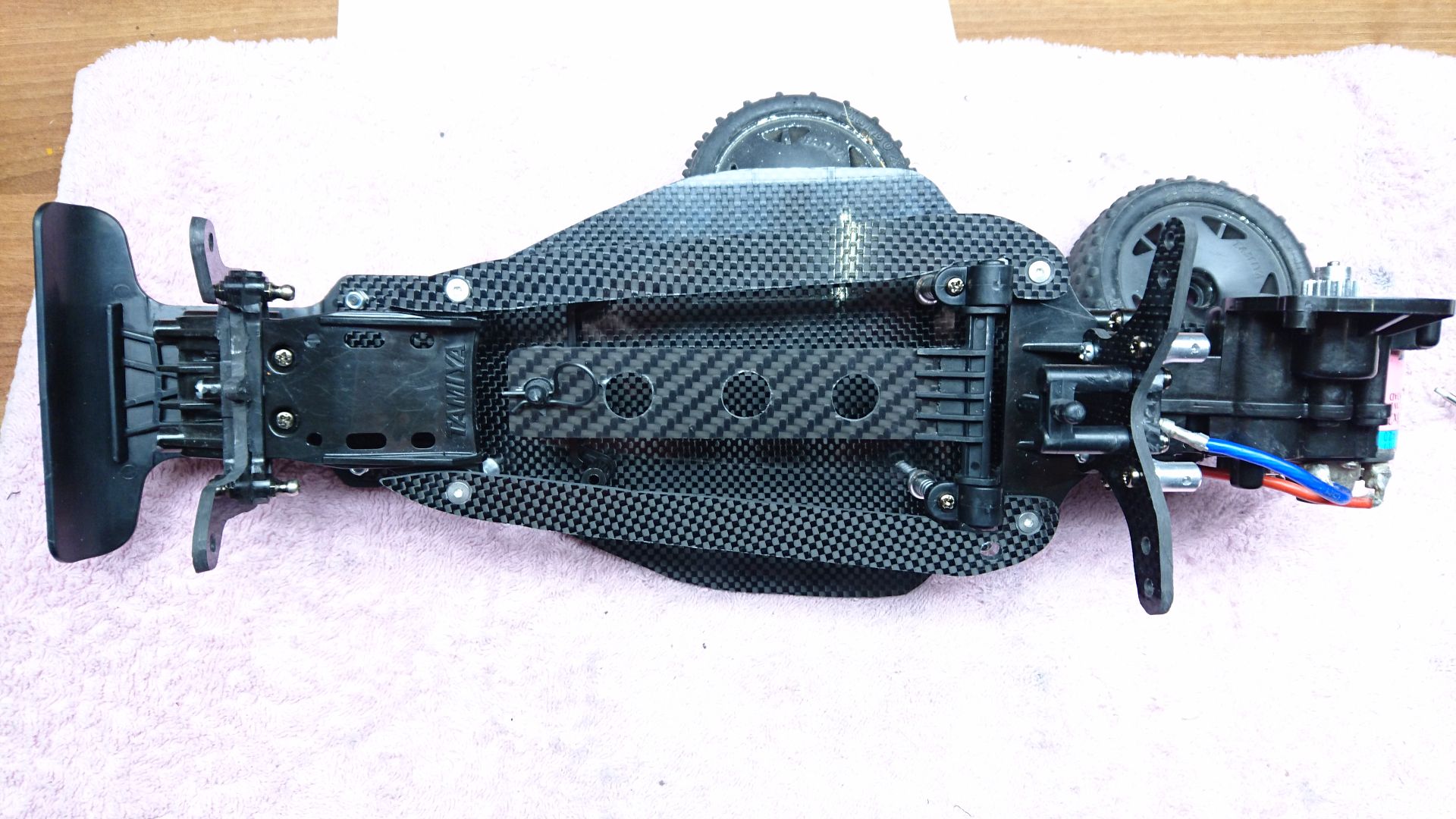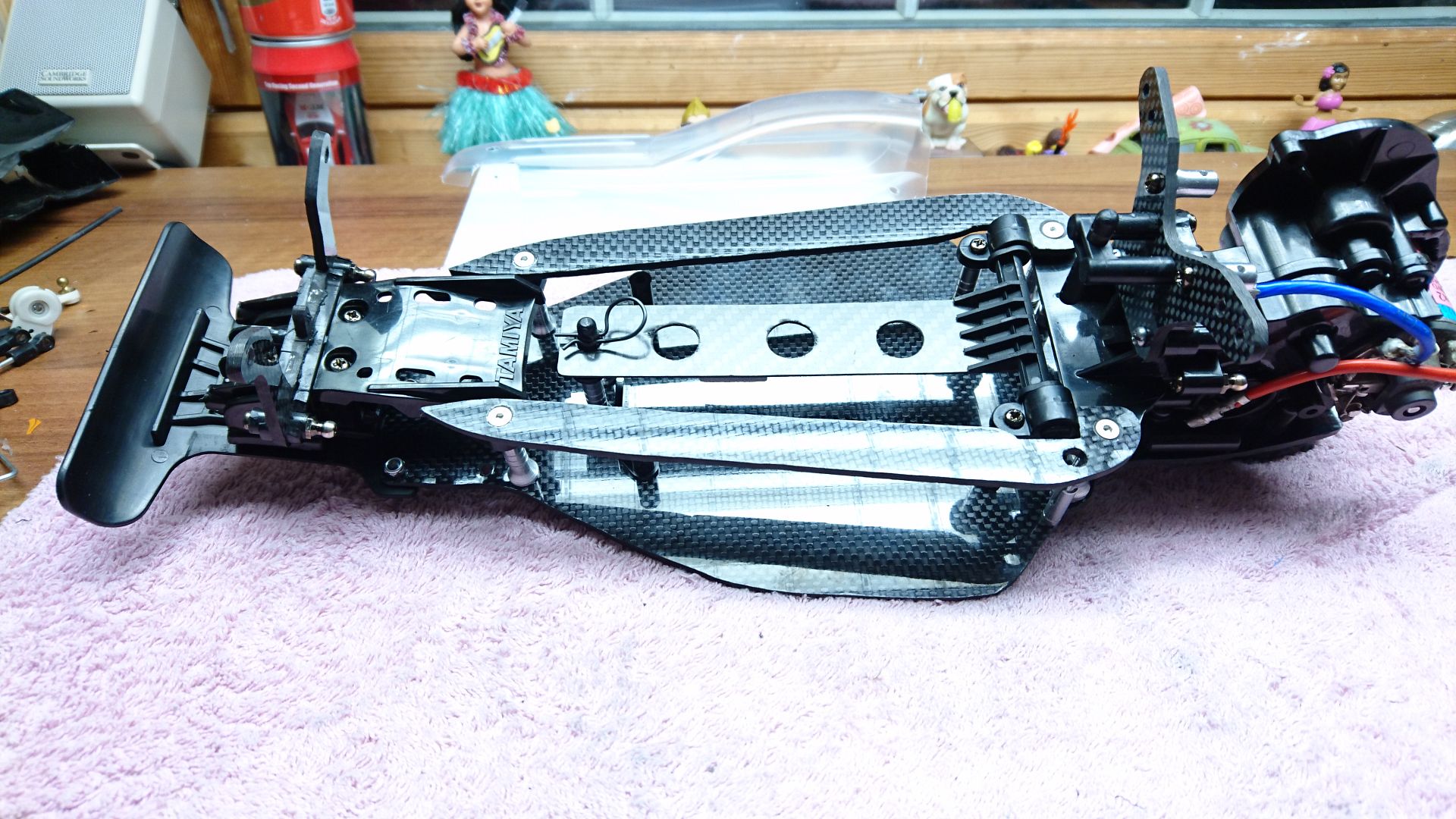 ---

No building done today, but I got my second set of front wheels and tires. These are used so I will be using em when running. 
---

Had all day of from work today so got some time to almost finish the chassis.
I got dampers from Percymon that I will be using when running, but first i will use the yellow cva's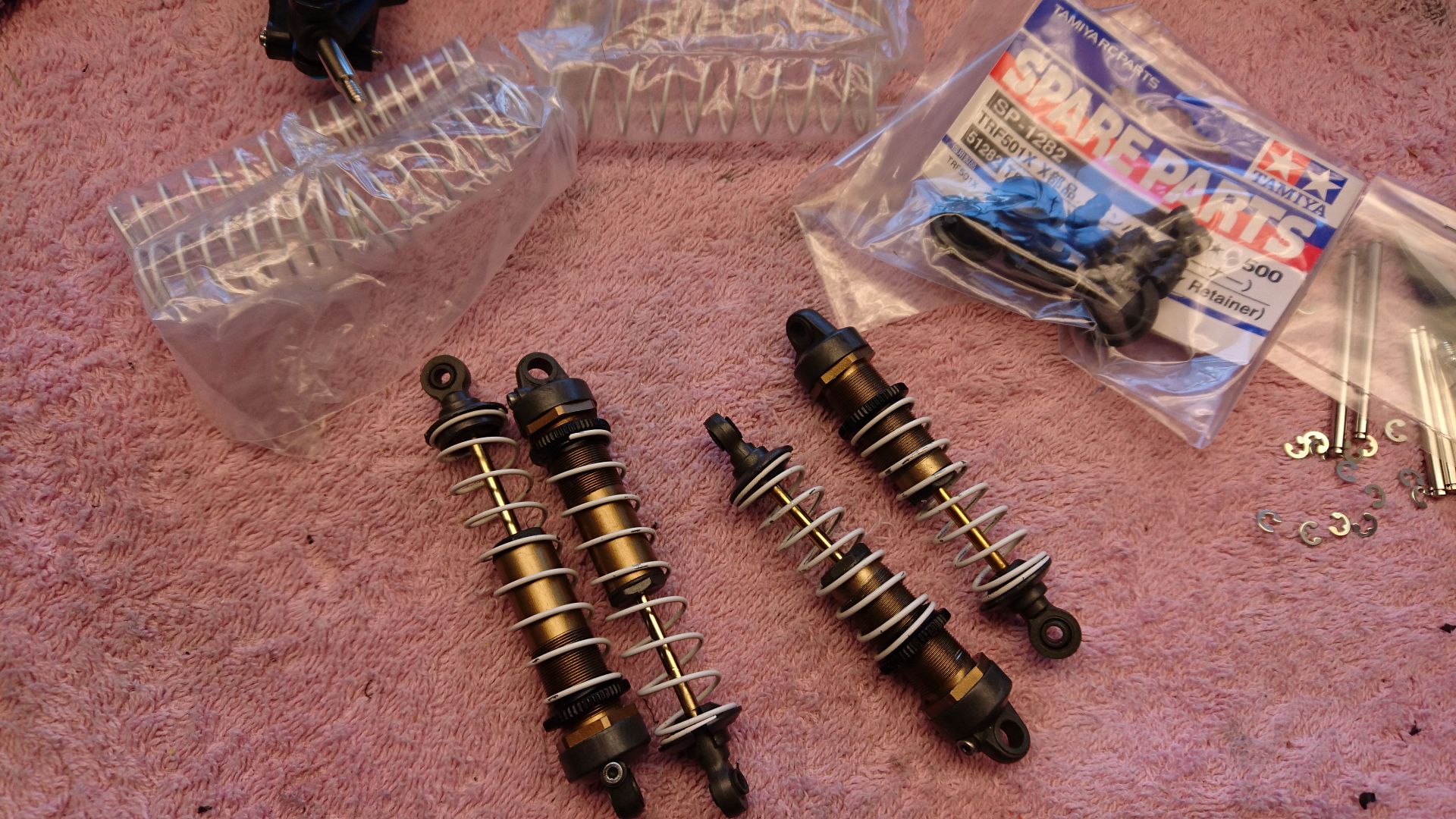 The mailman came on a visit today, so I got my final parts for the project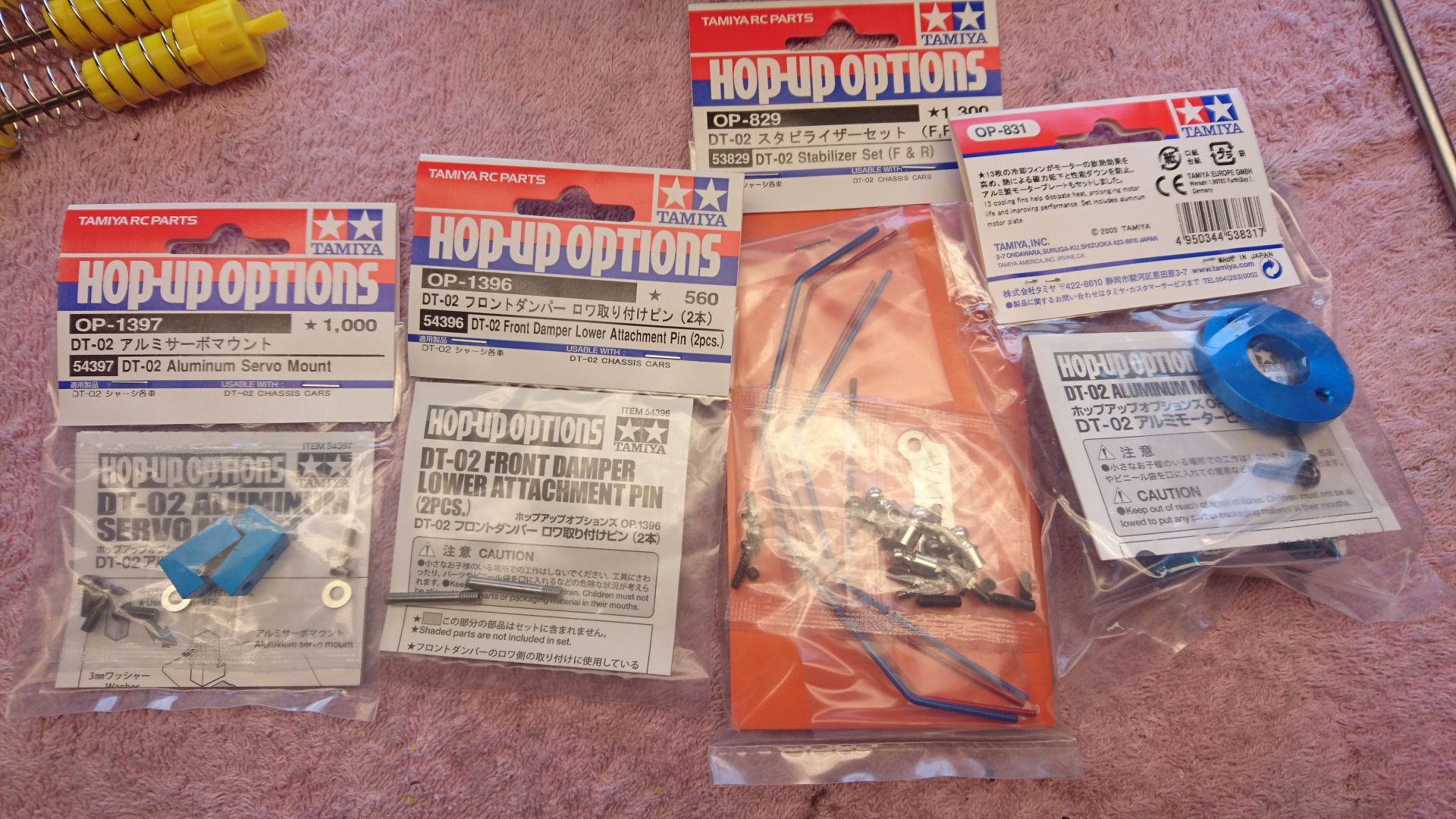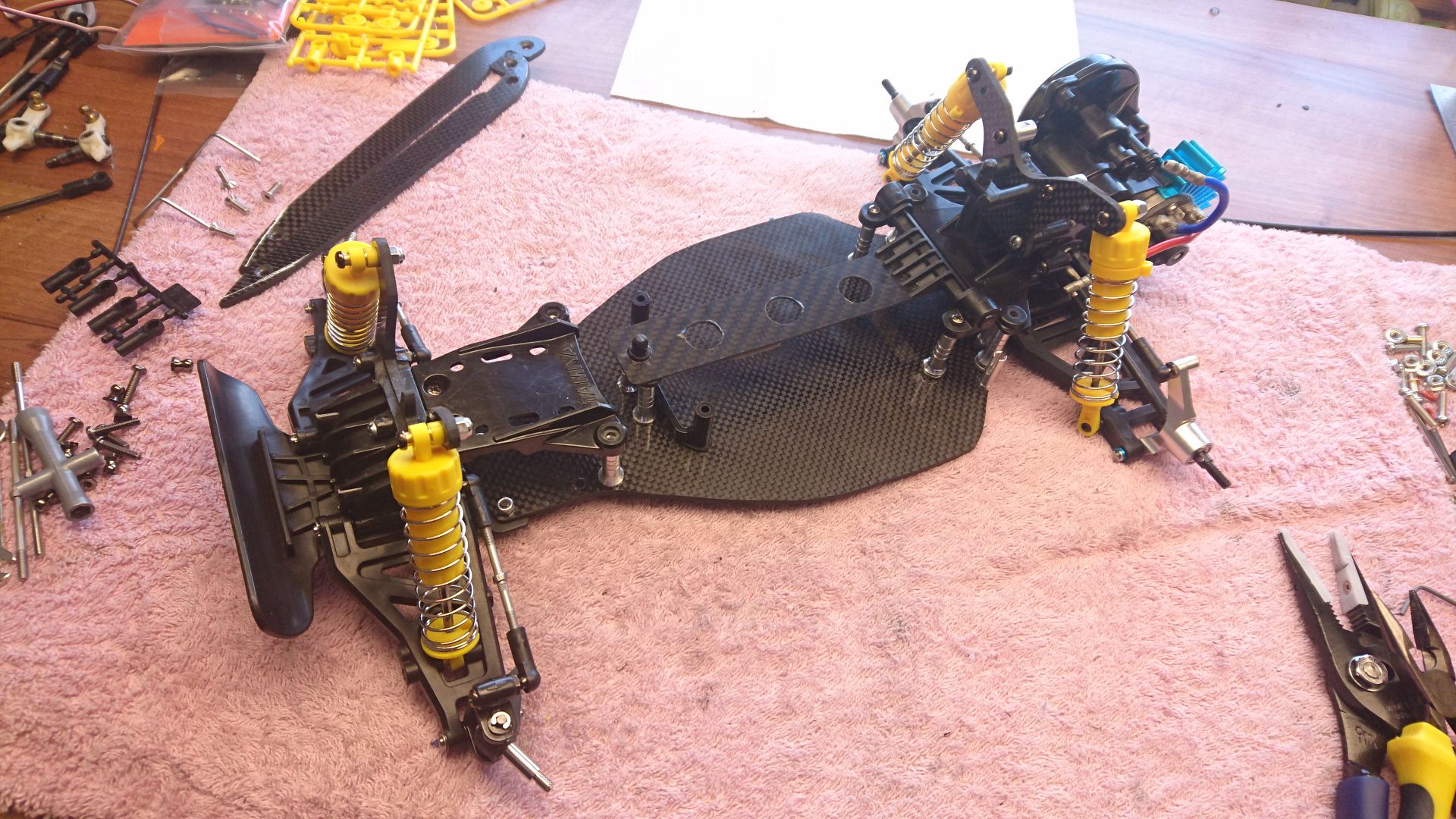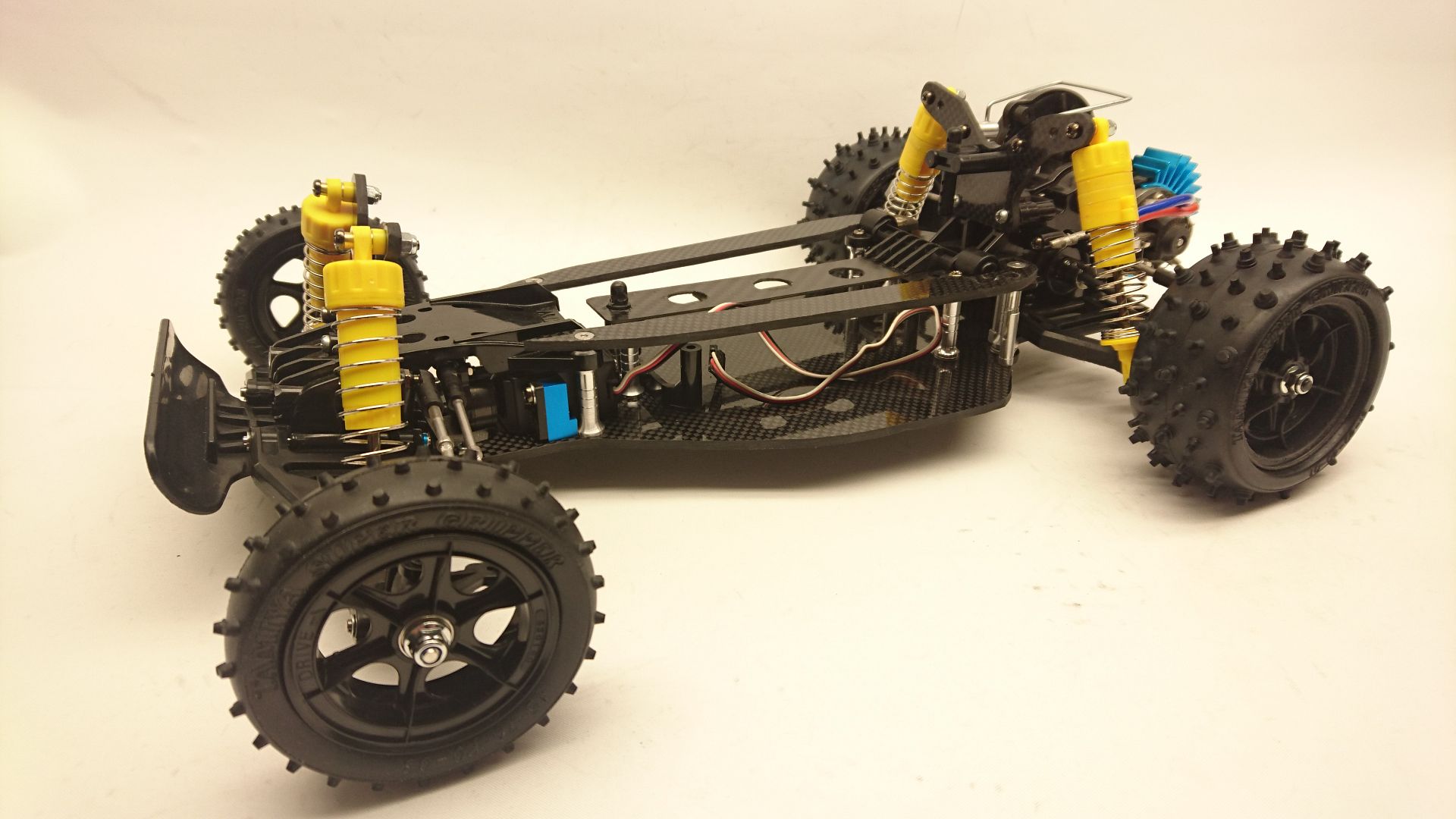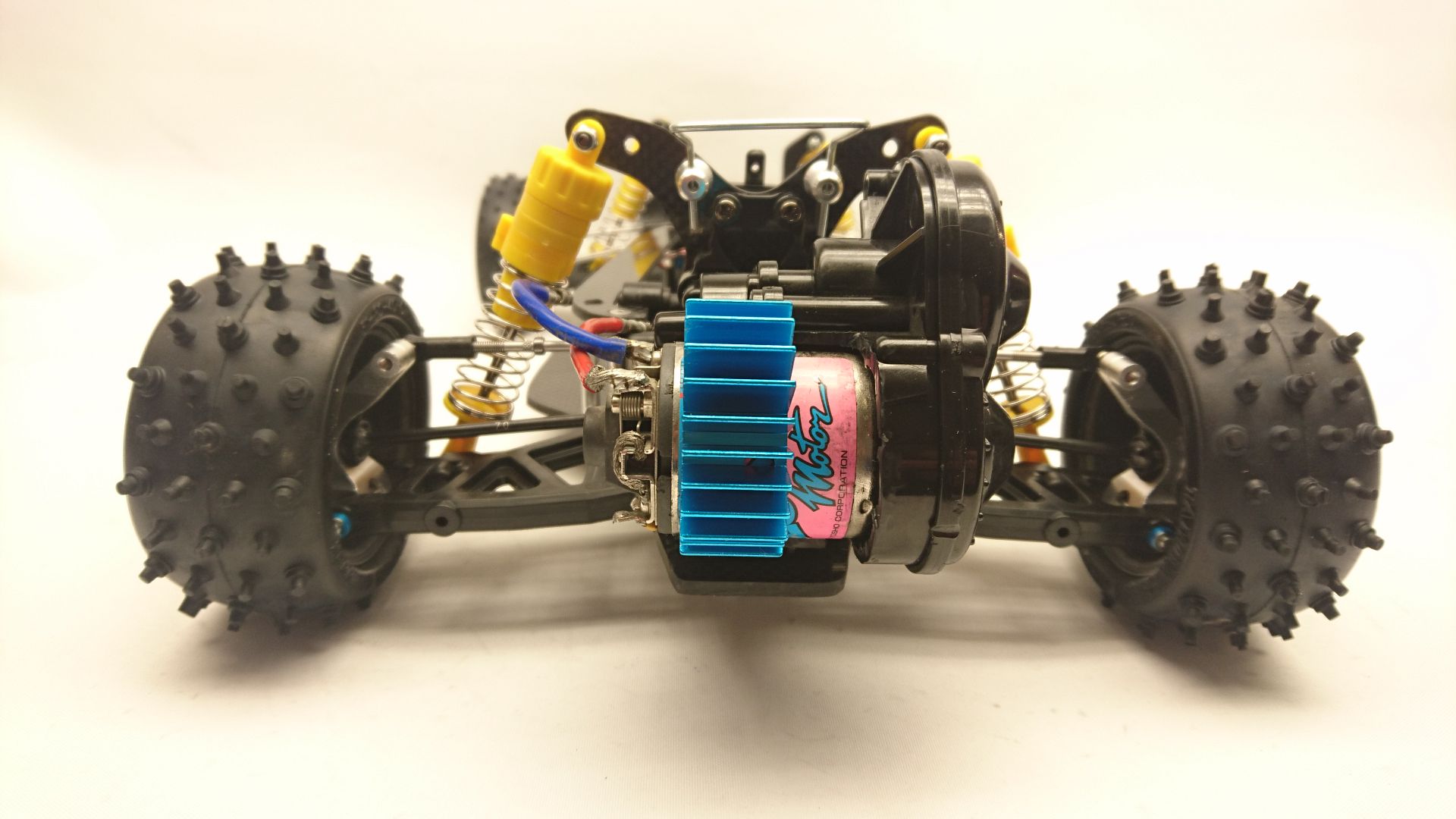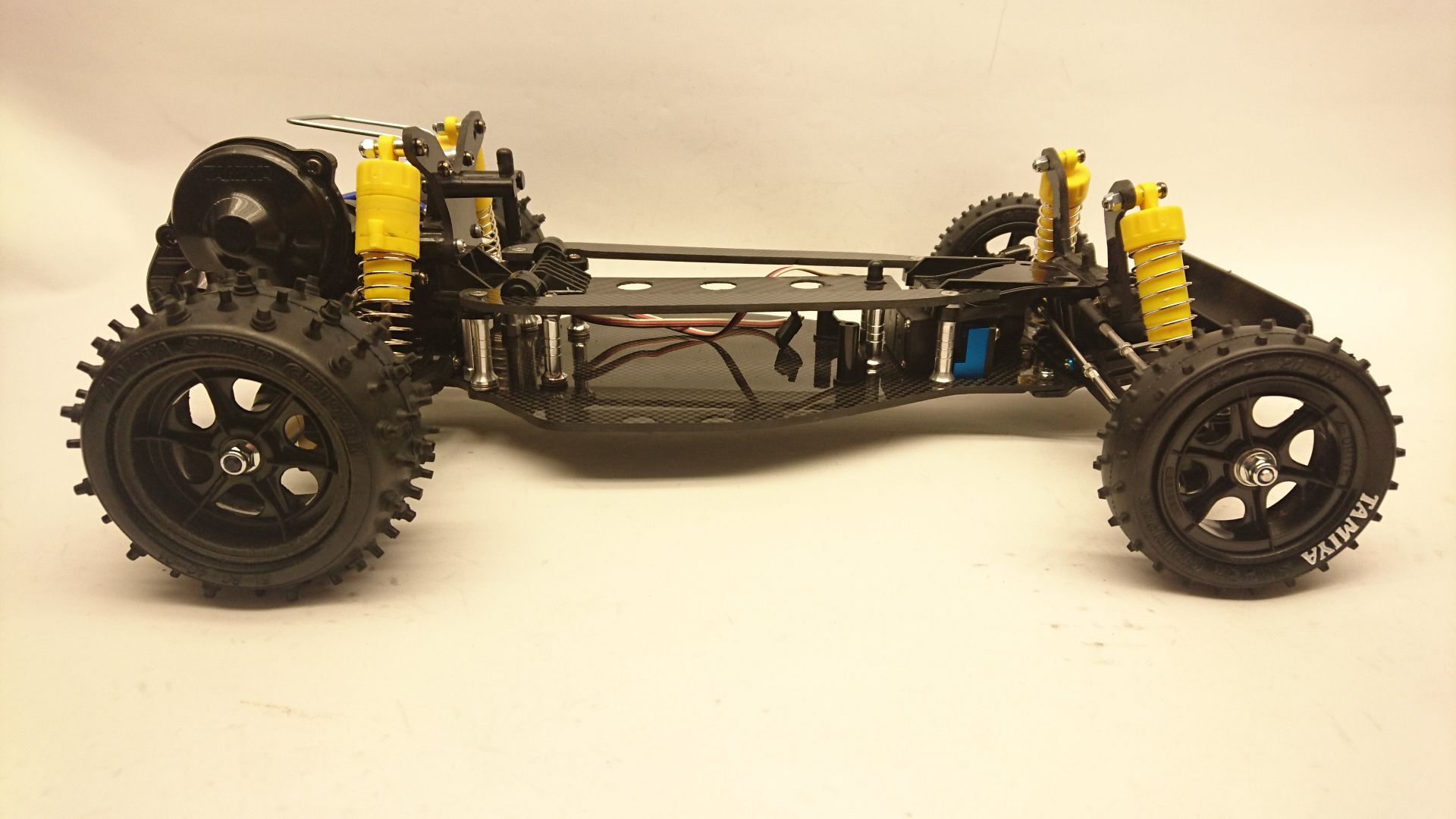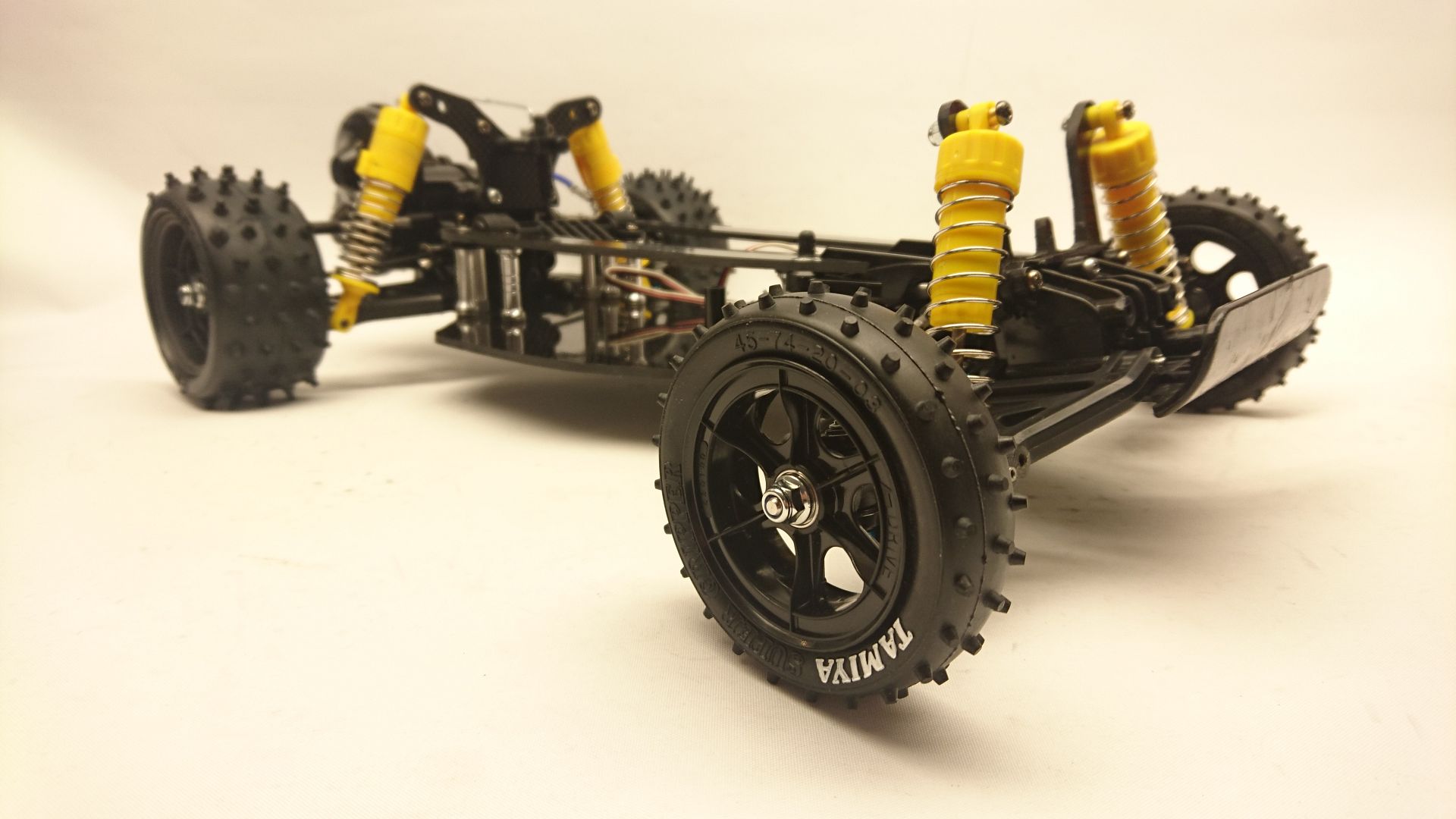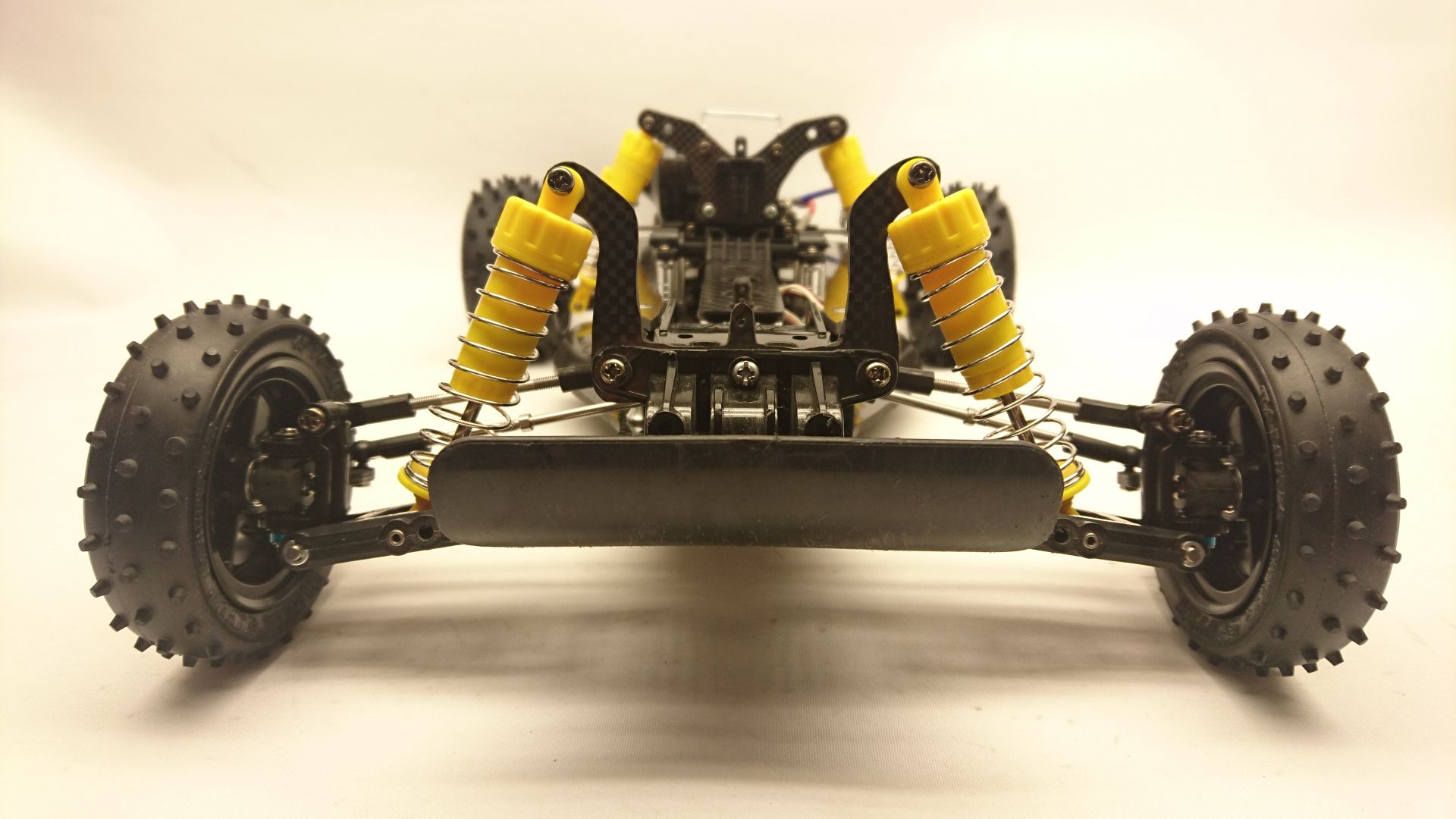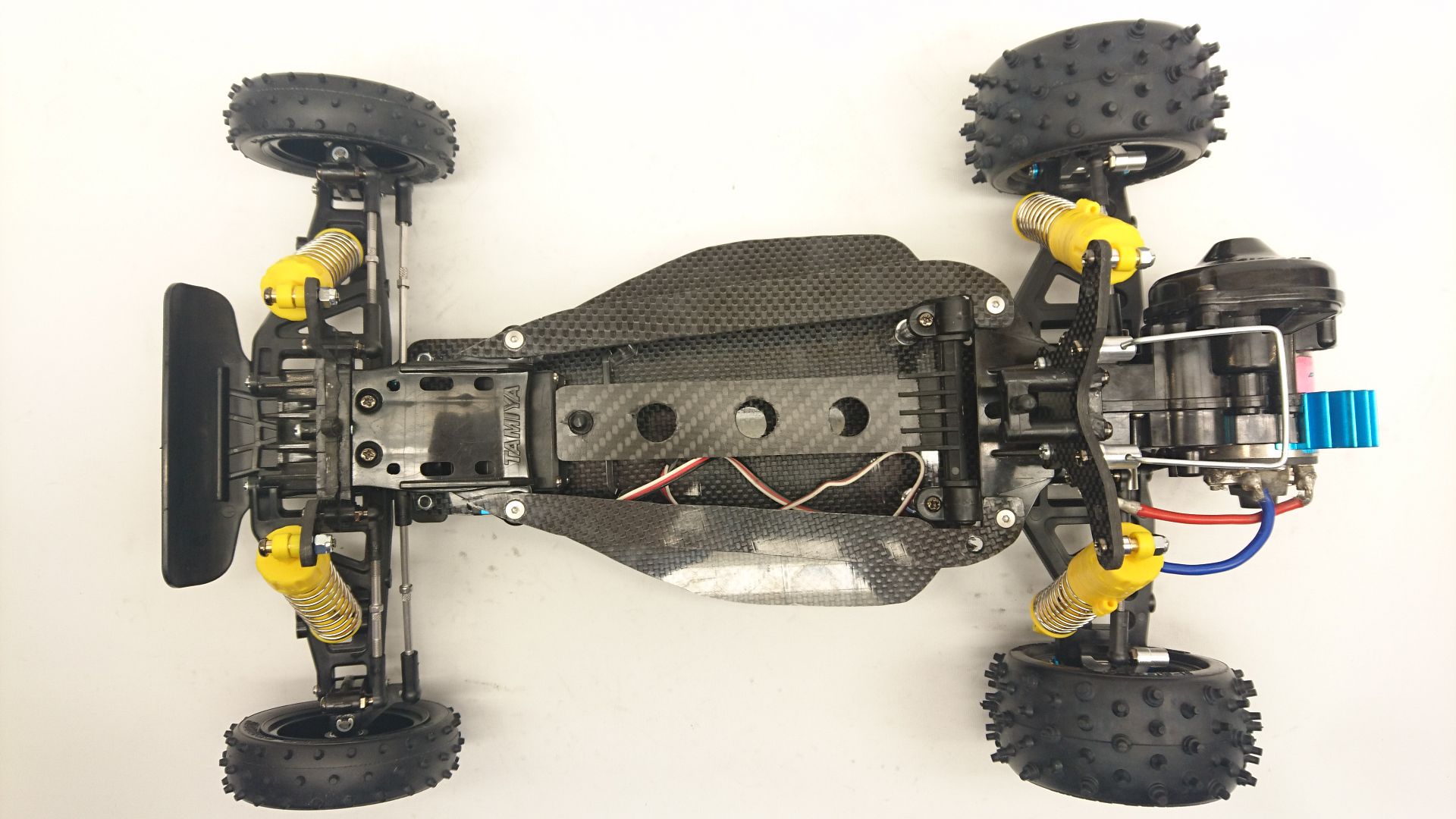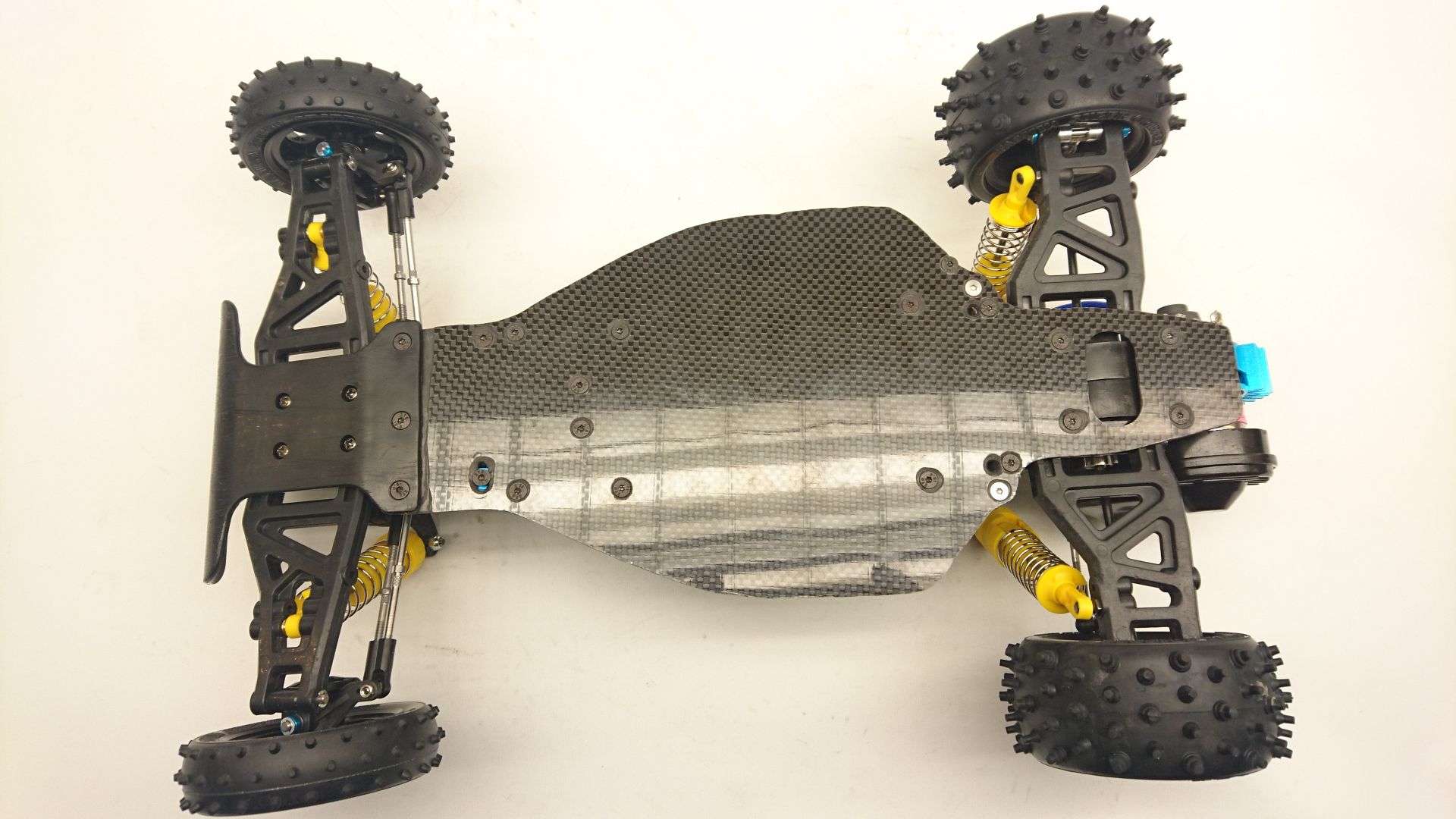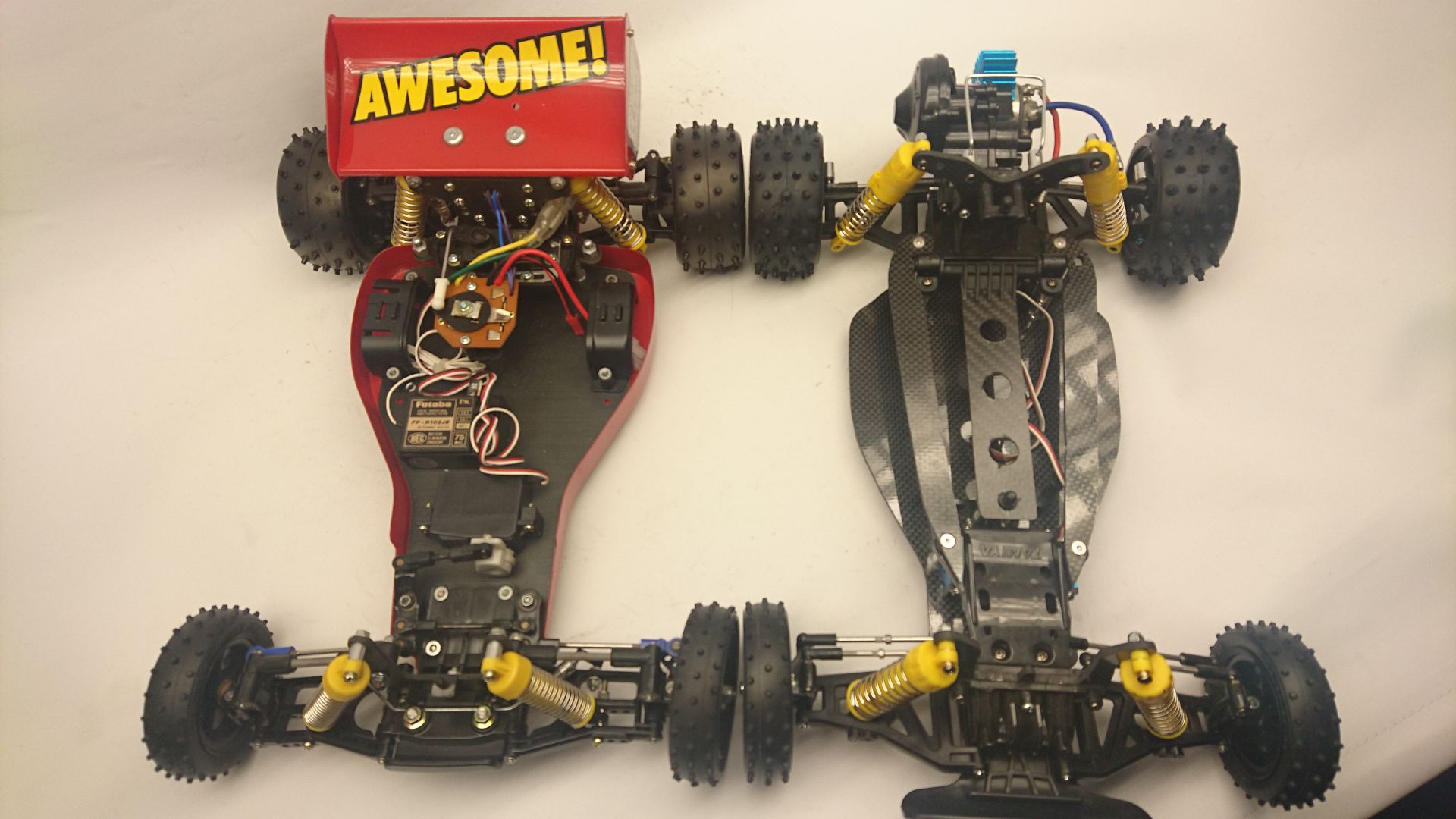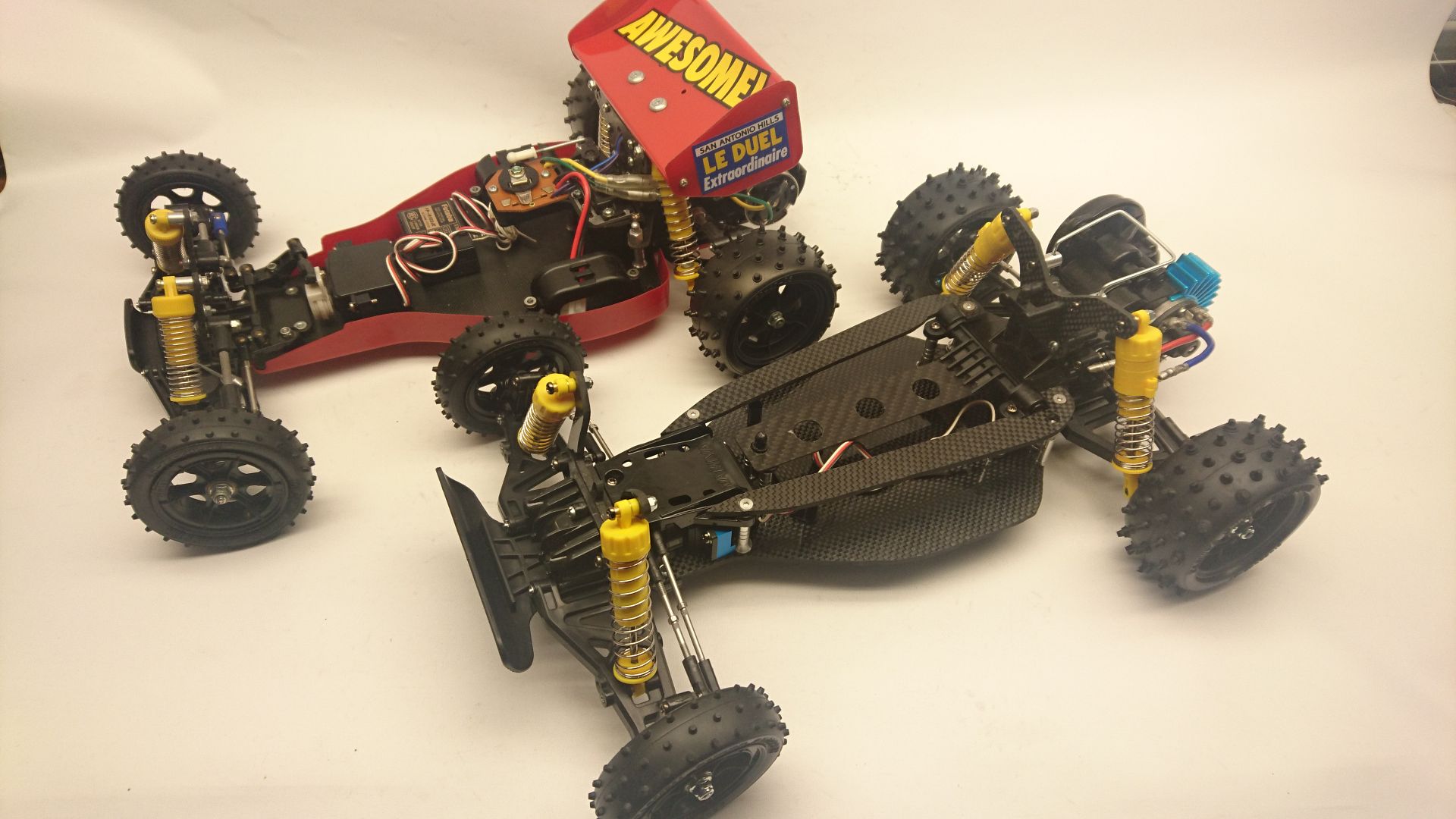 ---

Not done to much, but I mounted front and rear stabilizators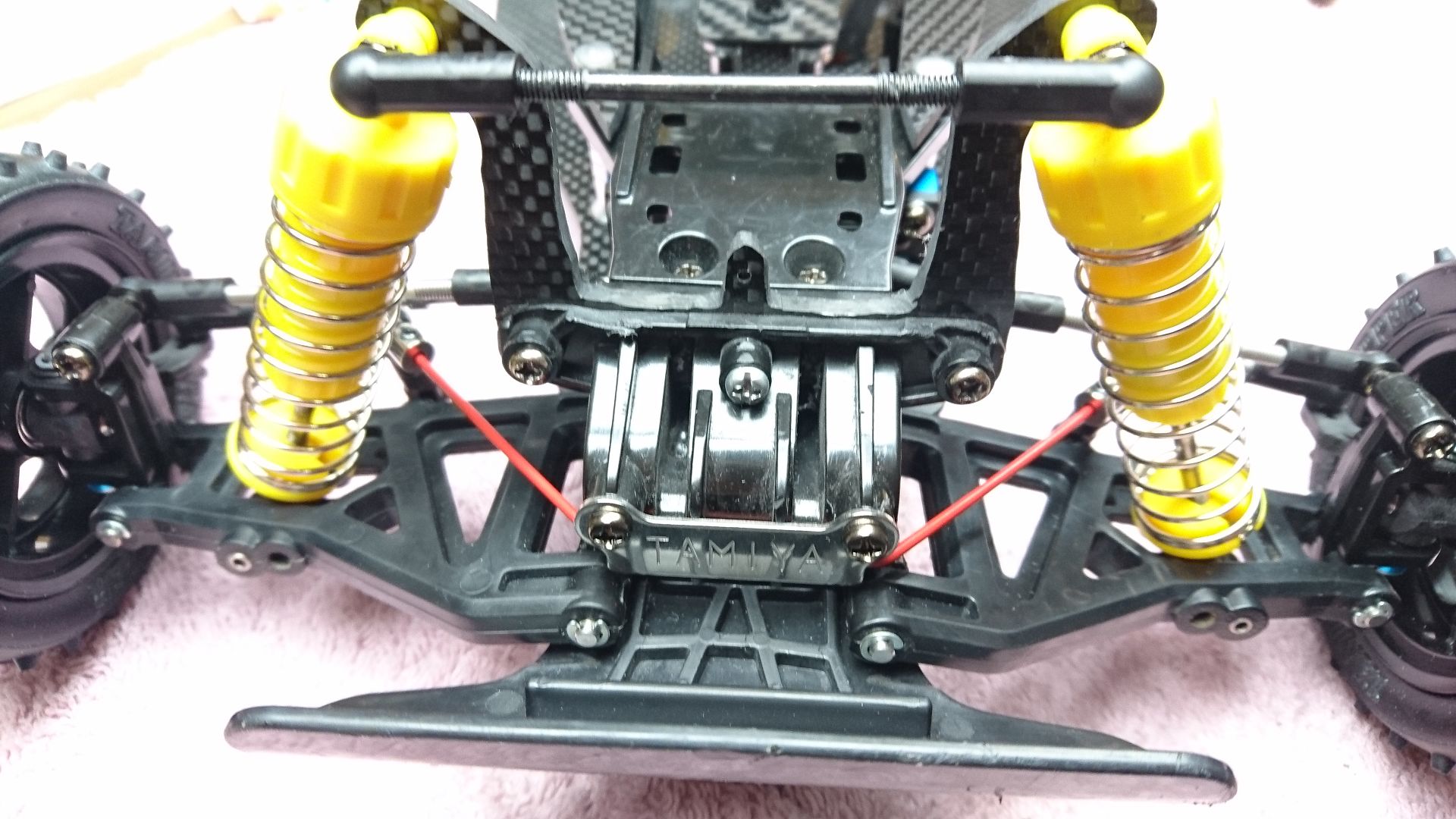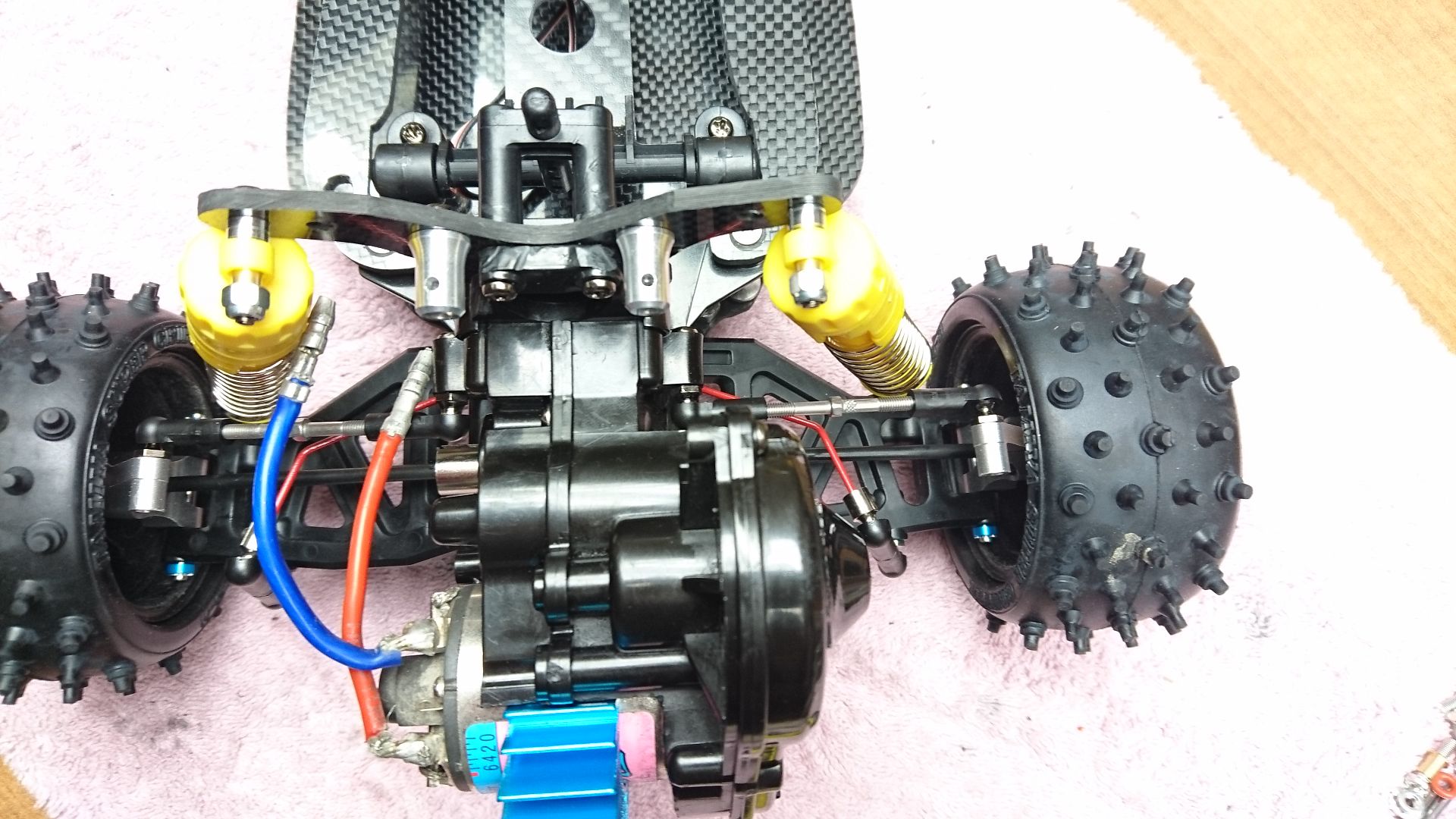 ---

The car is now "finished"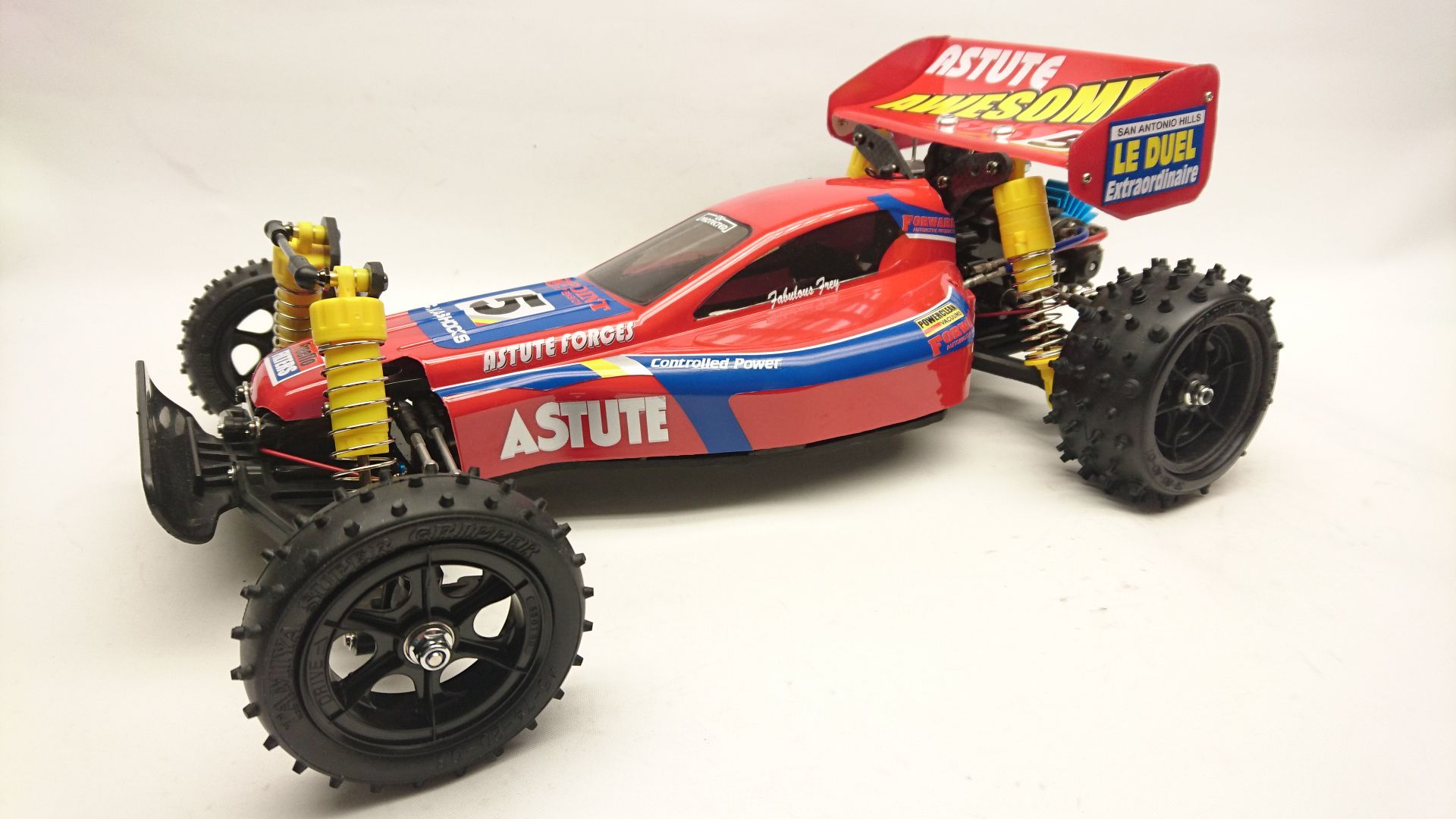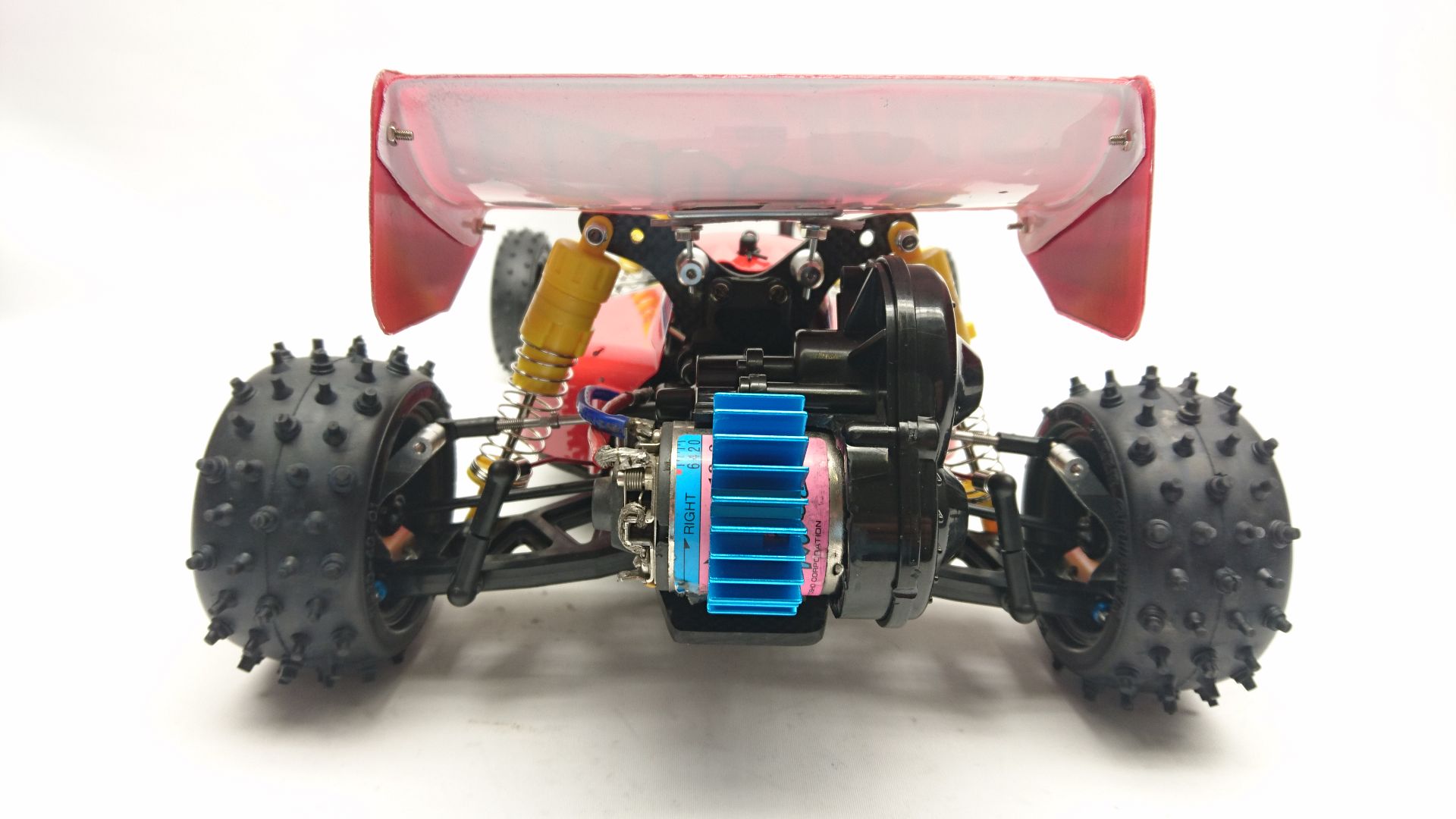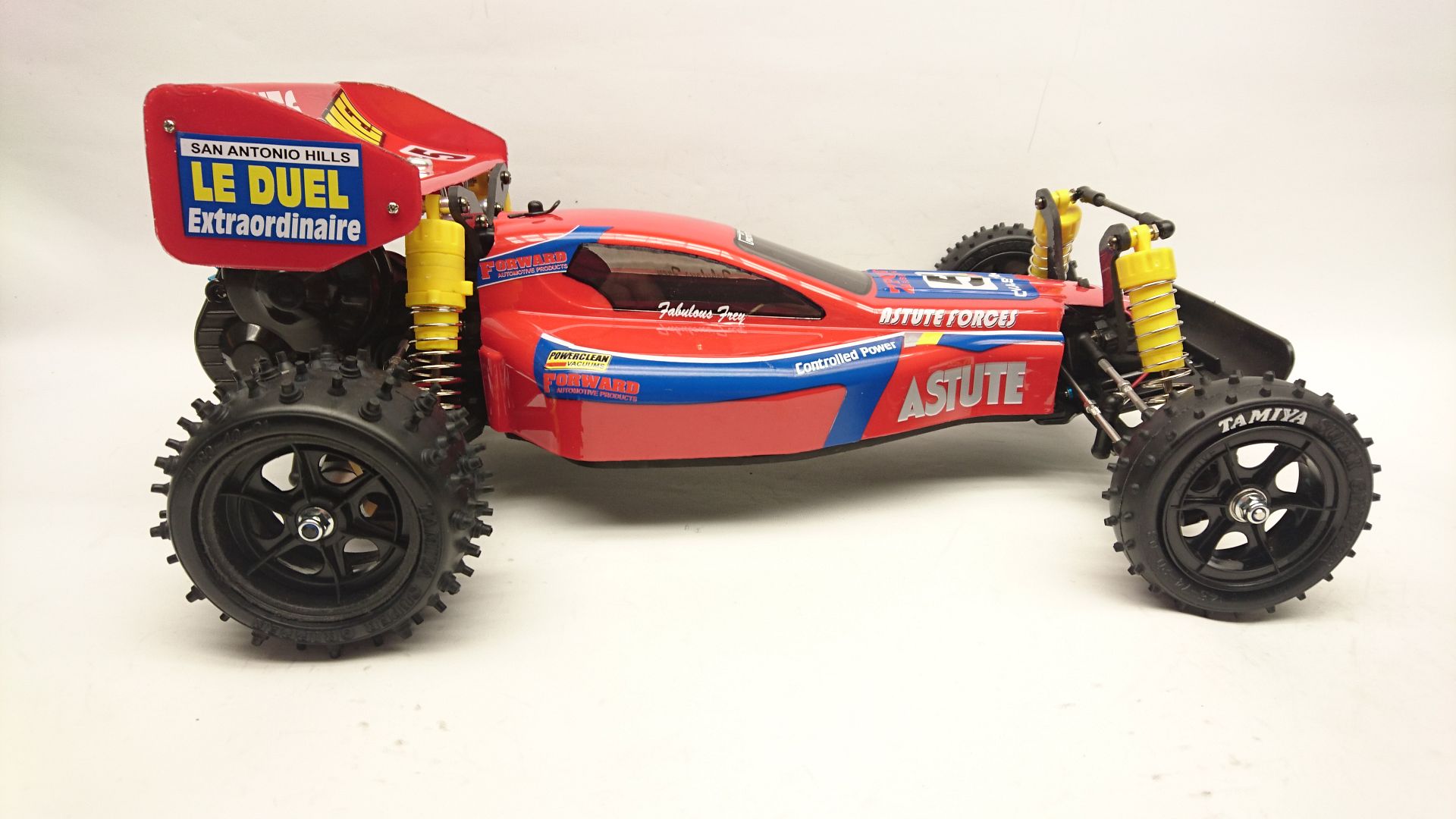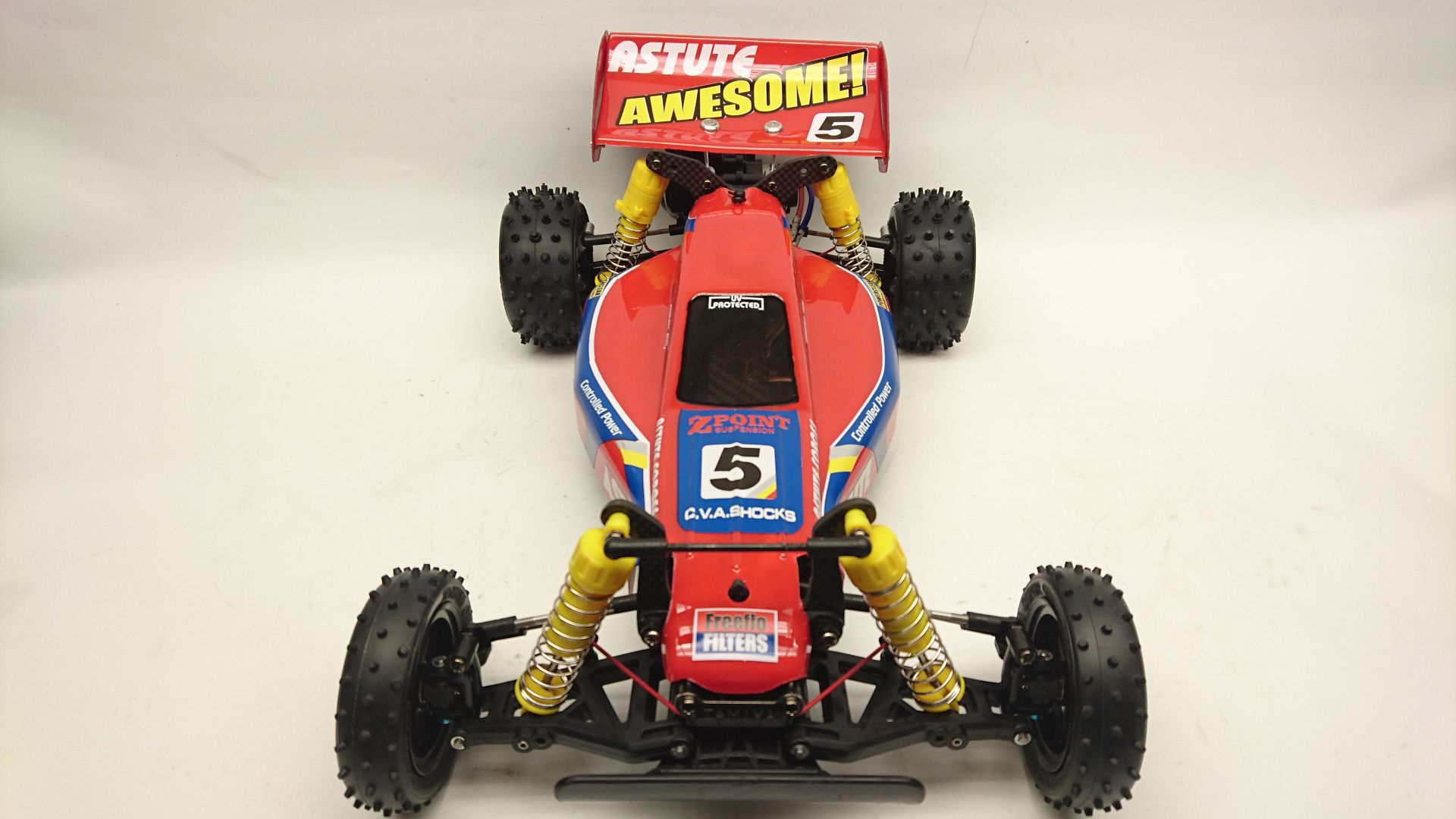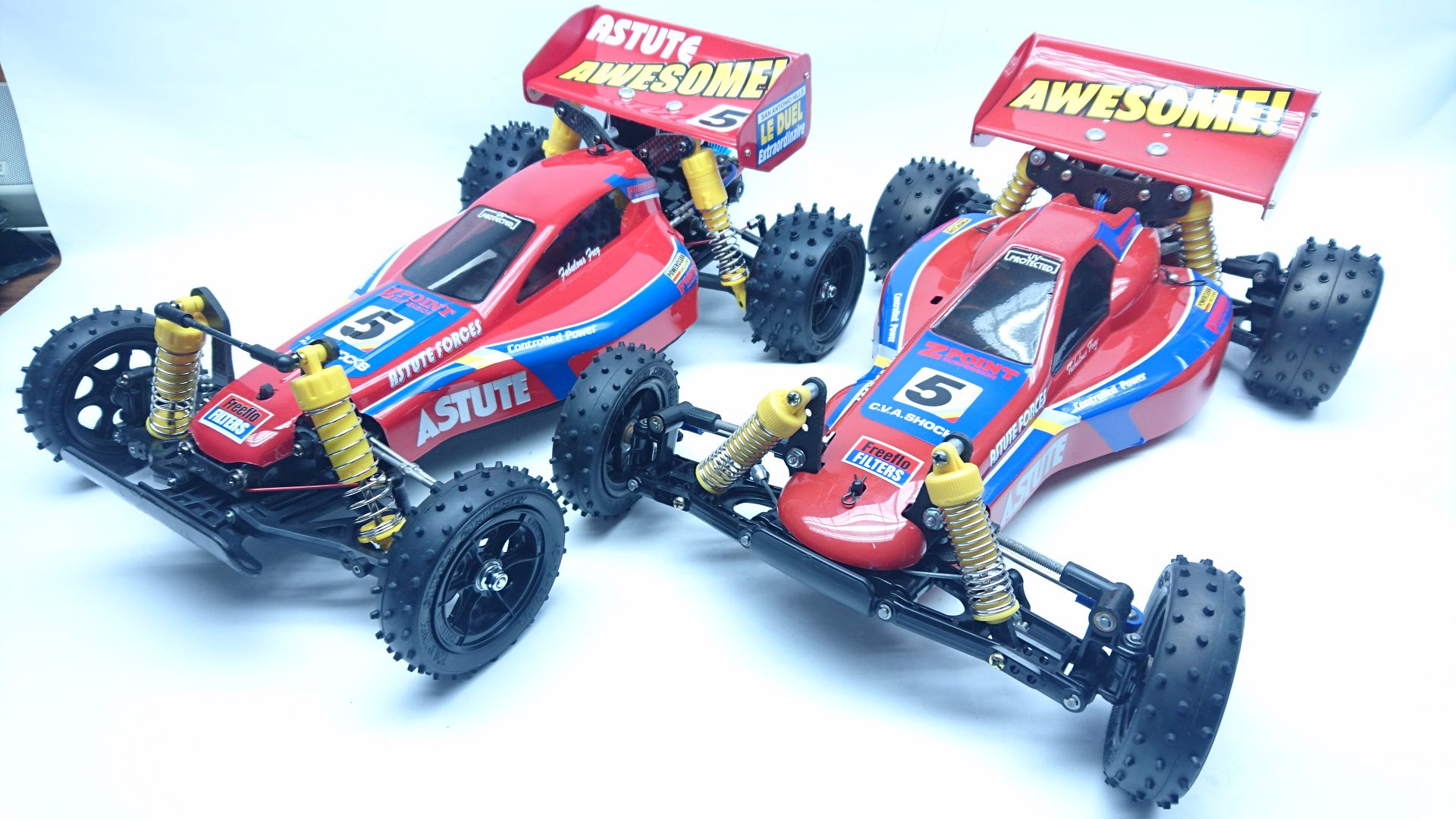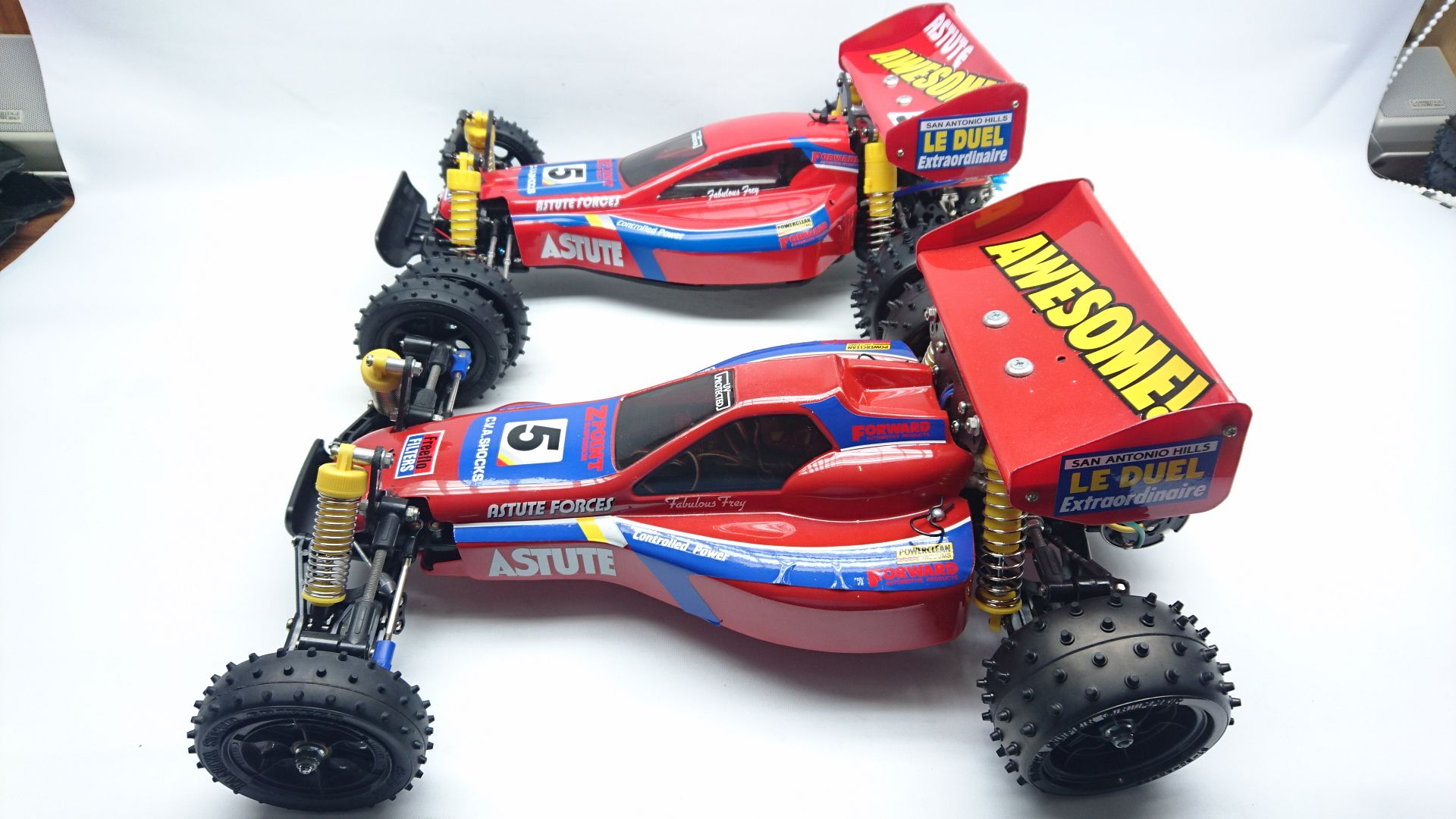 So i have to find or make a undercowl, mount all the electronics, white tire lettering,mount the TRF dampers and probably some stuff i have forgotten right now
---

Why stop with the Astute, why not make a version of the Super Astute?