After several years I finally got myself a Clod Buster. That said, I didn't get the one I wanted, but a Super Clod Buster. I got it in a trade I did. So to bring back my childhood memories of Morten's Clod Buster I decided to convert the Super Clod Buster into the red Vintage Original looking Clod Buster.  I didn't want to spend to much money on this project since this will not be a shelf queen, this will be a runner, it's to much fun in this car to put it on a shelf.
Here is some pictures of how the car looked like when I got it.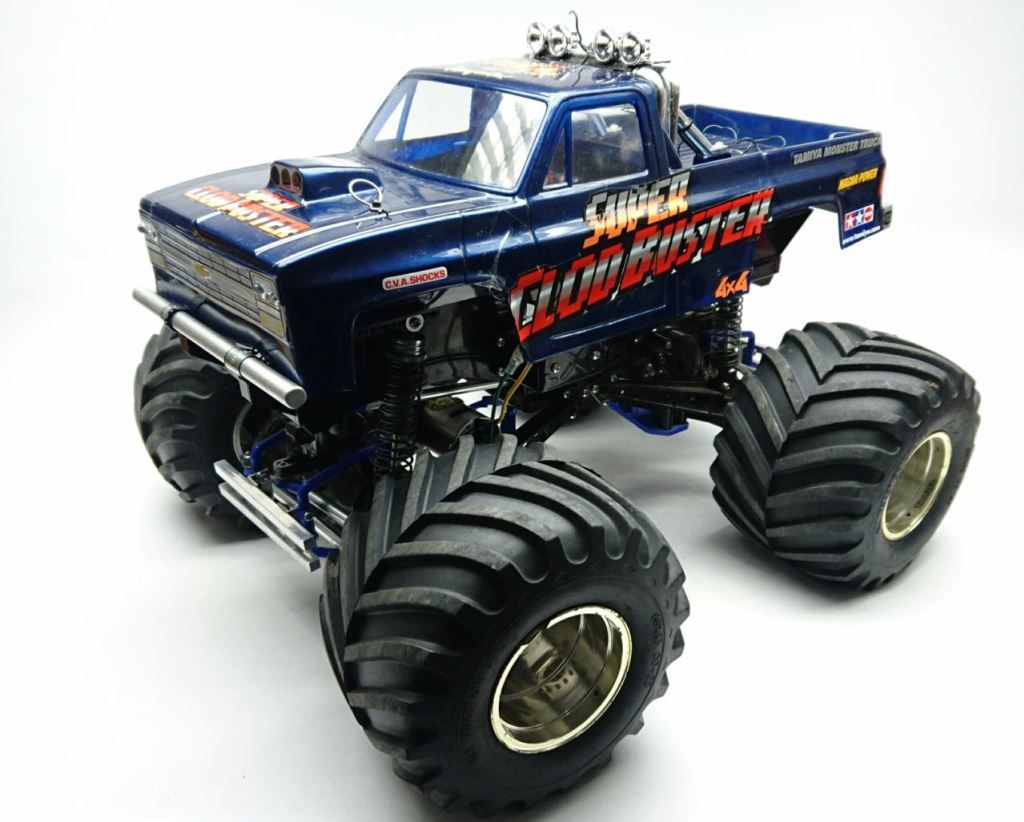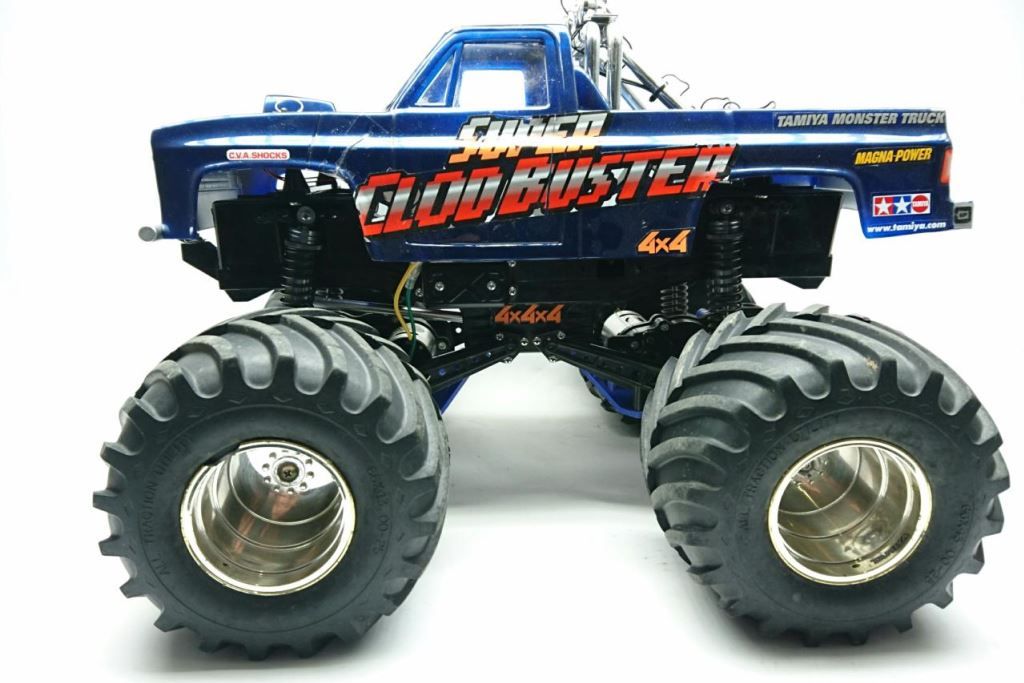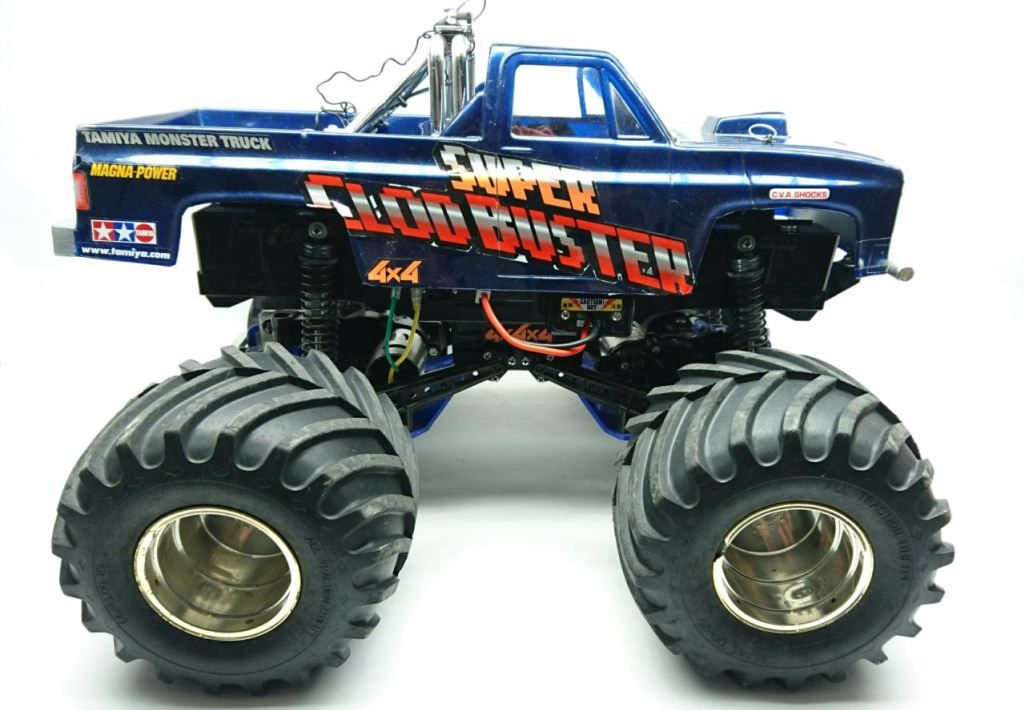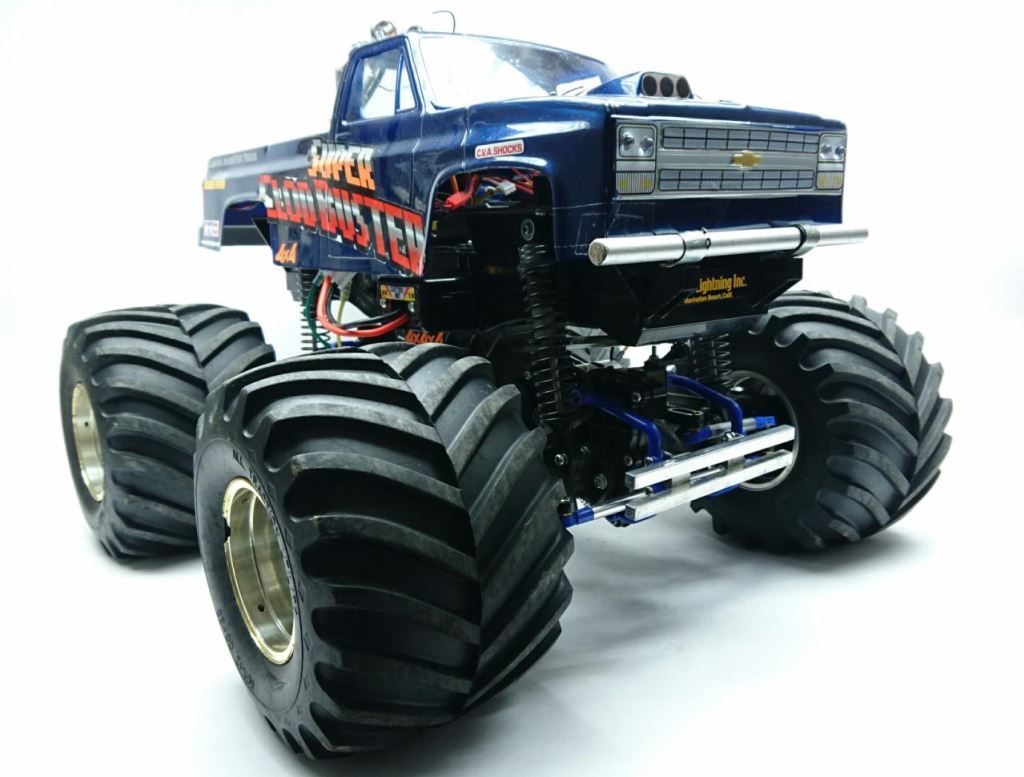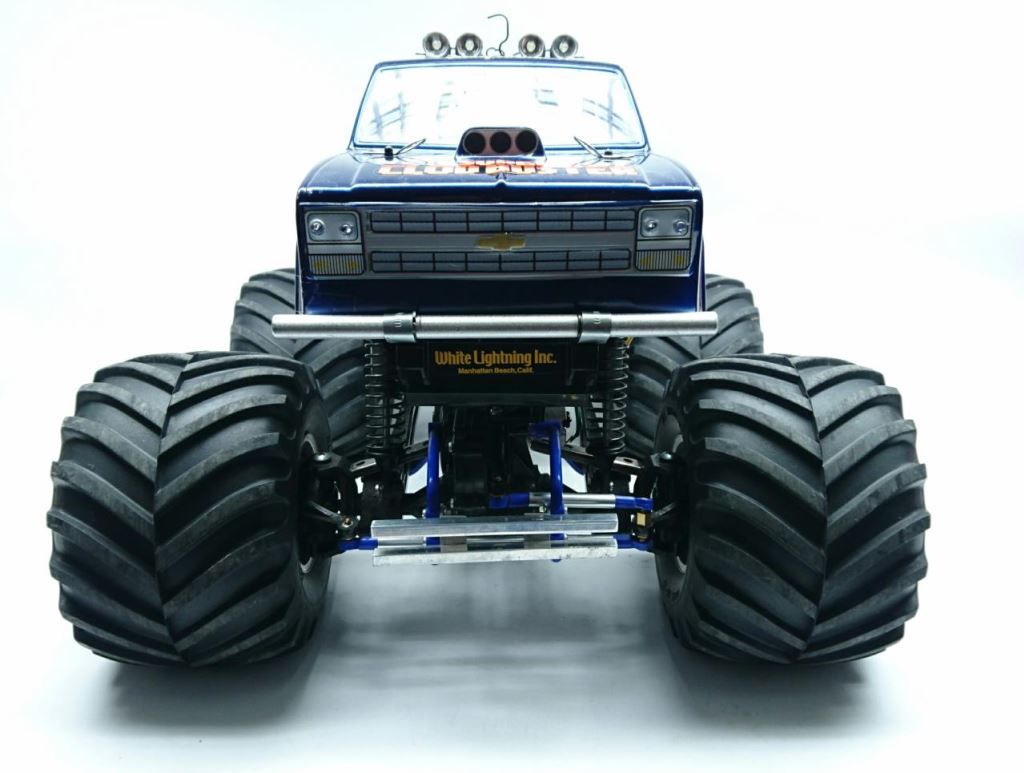 So this car did have some nice features such at alu upper and lower bumpers, oil shocks, locked rear steering, thicker steering rods, lights, and a wider track with. The negative for this one is that it came with a parma lexan body and not the original.  The first thing I did was to remove the wheel wider's since this make the tires and wheels wobbel as crazy. That is really a shame, since it looks so good with em on.  I started looking for all the read parts and was lucky to find that tamiyaclub member "Madinventor" had em and was willing to sell them to me, so thanks "MadInventor" highly appriciated.
I then removed the rear steering lock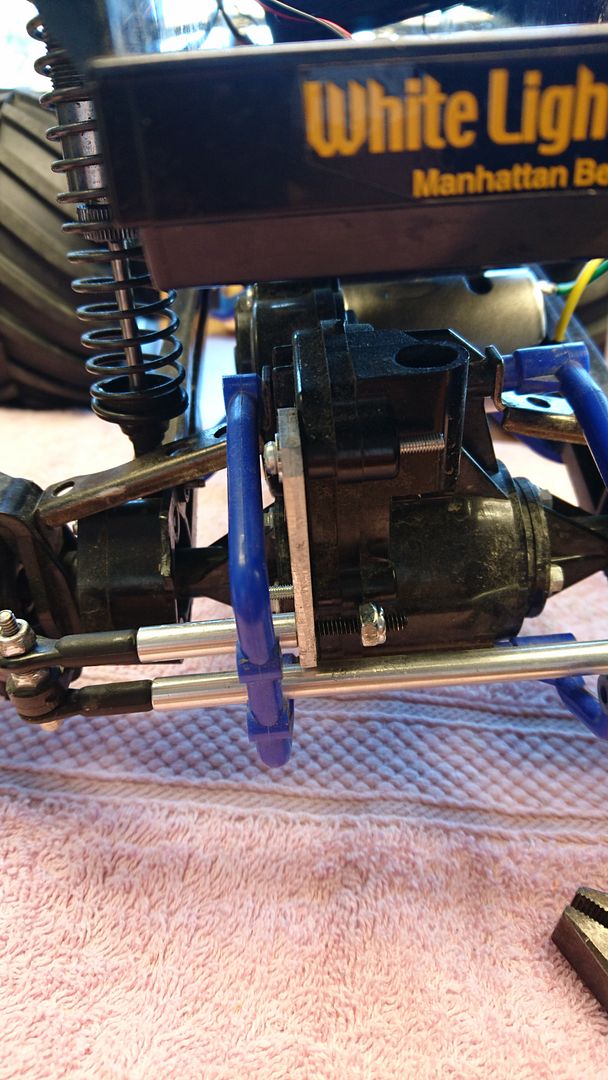 To my big surprise I had these steering parts in my parts  bin from the huge collection i bought back in 2012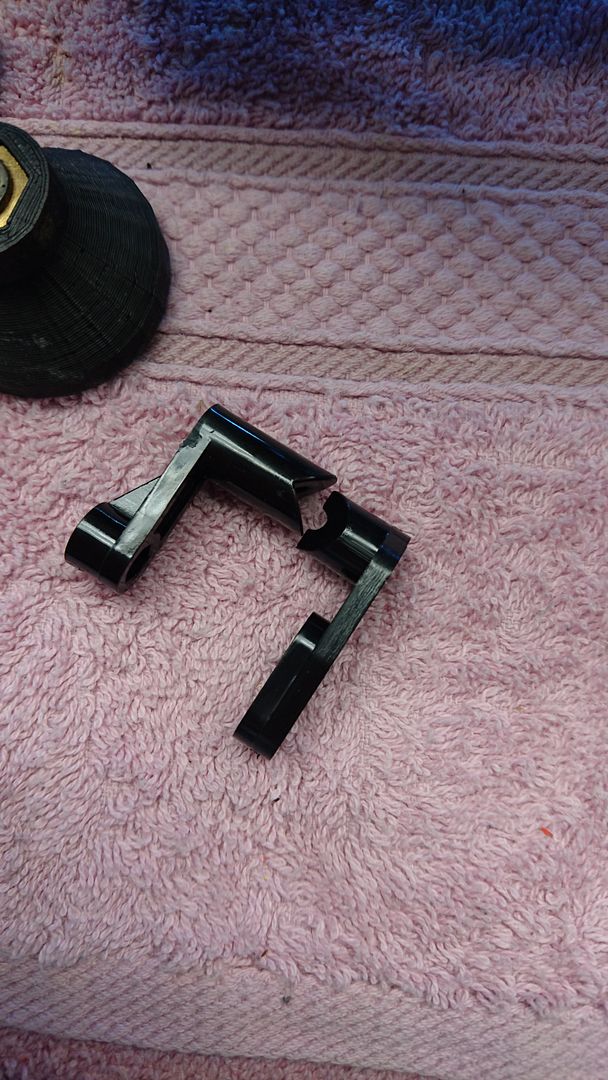 The red parts and I had to get a new arm, since one of the demper mounts were broken on the old one.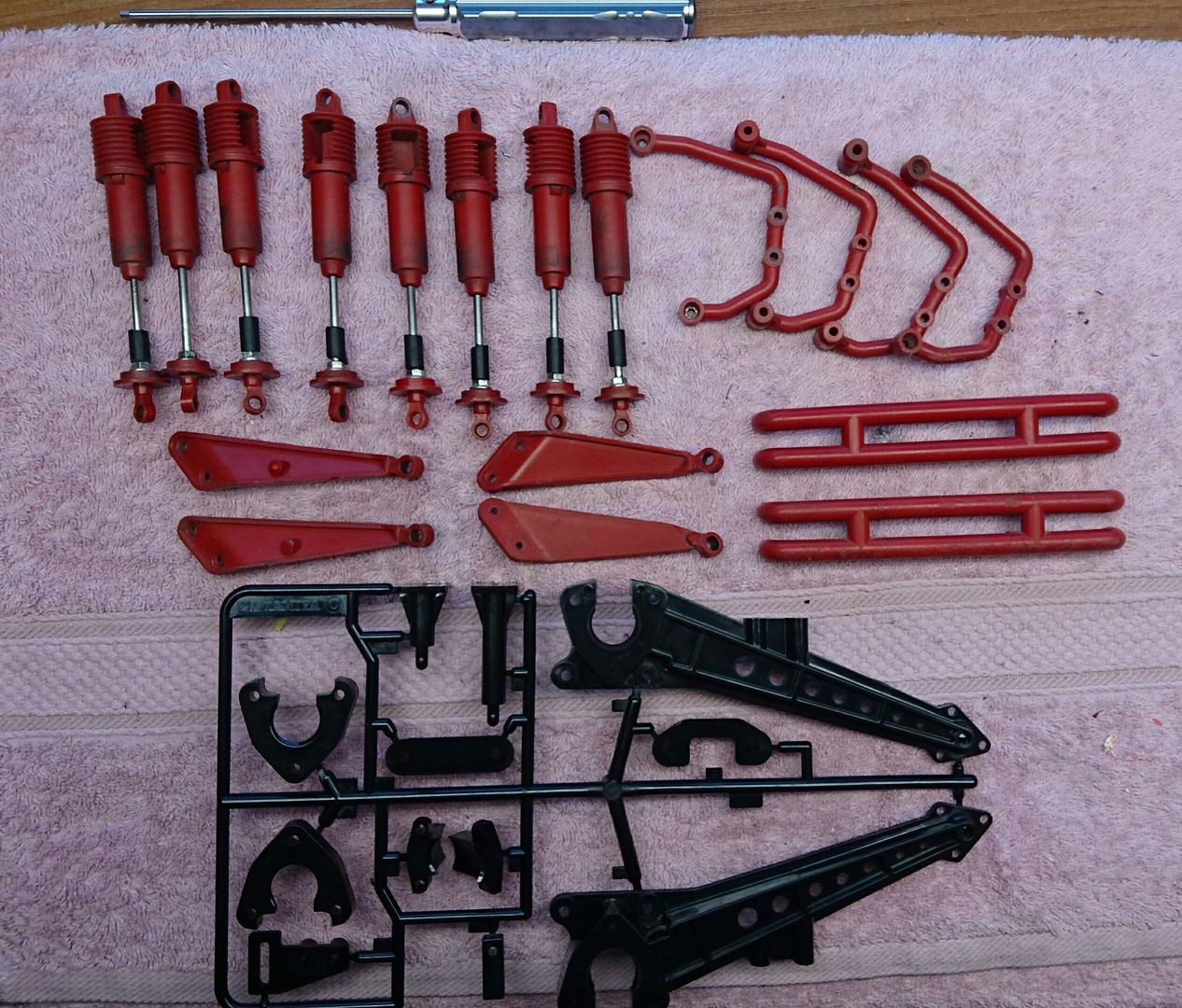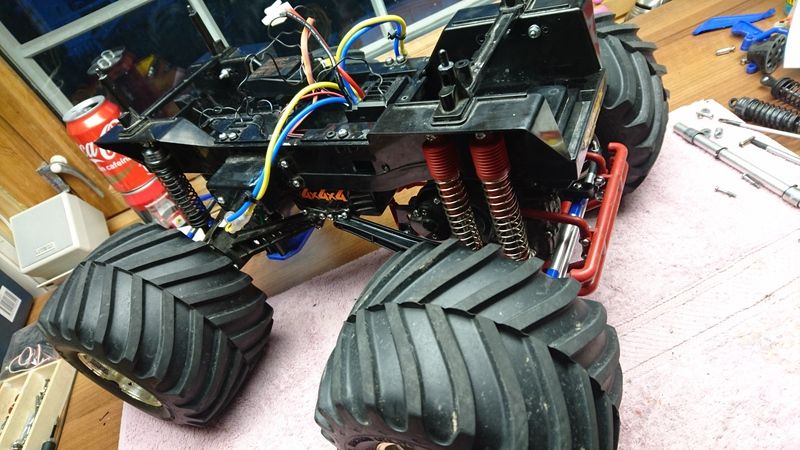 Since I didn't want to spend to much on this car I got the Parma body shell just as the one the car came with. Here is some of the steps I did to get it painted.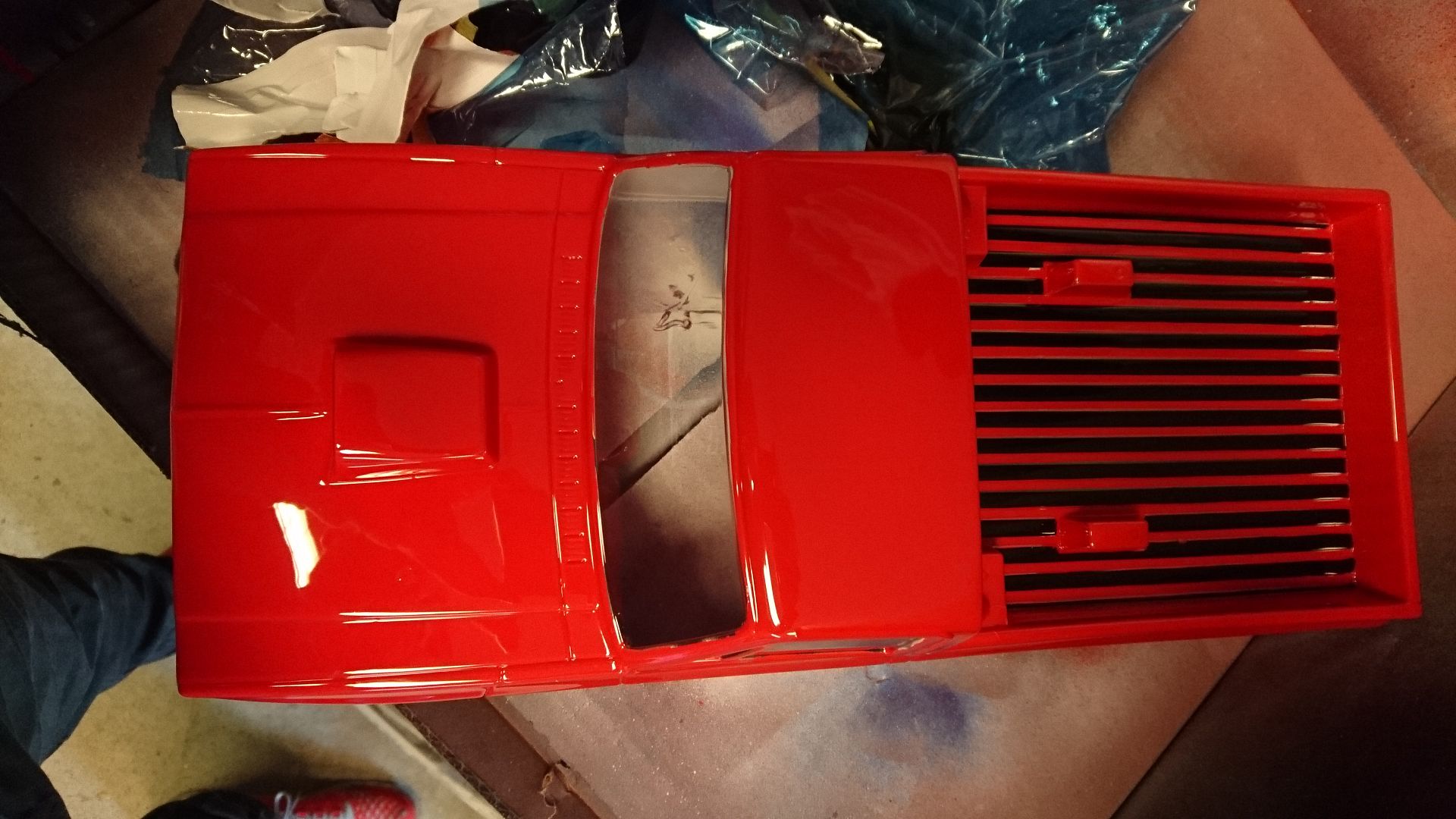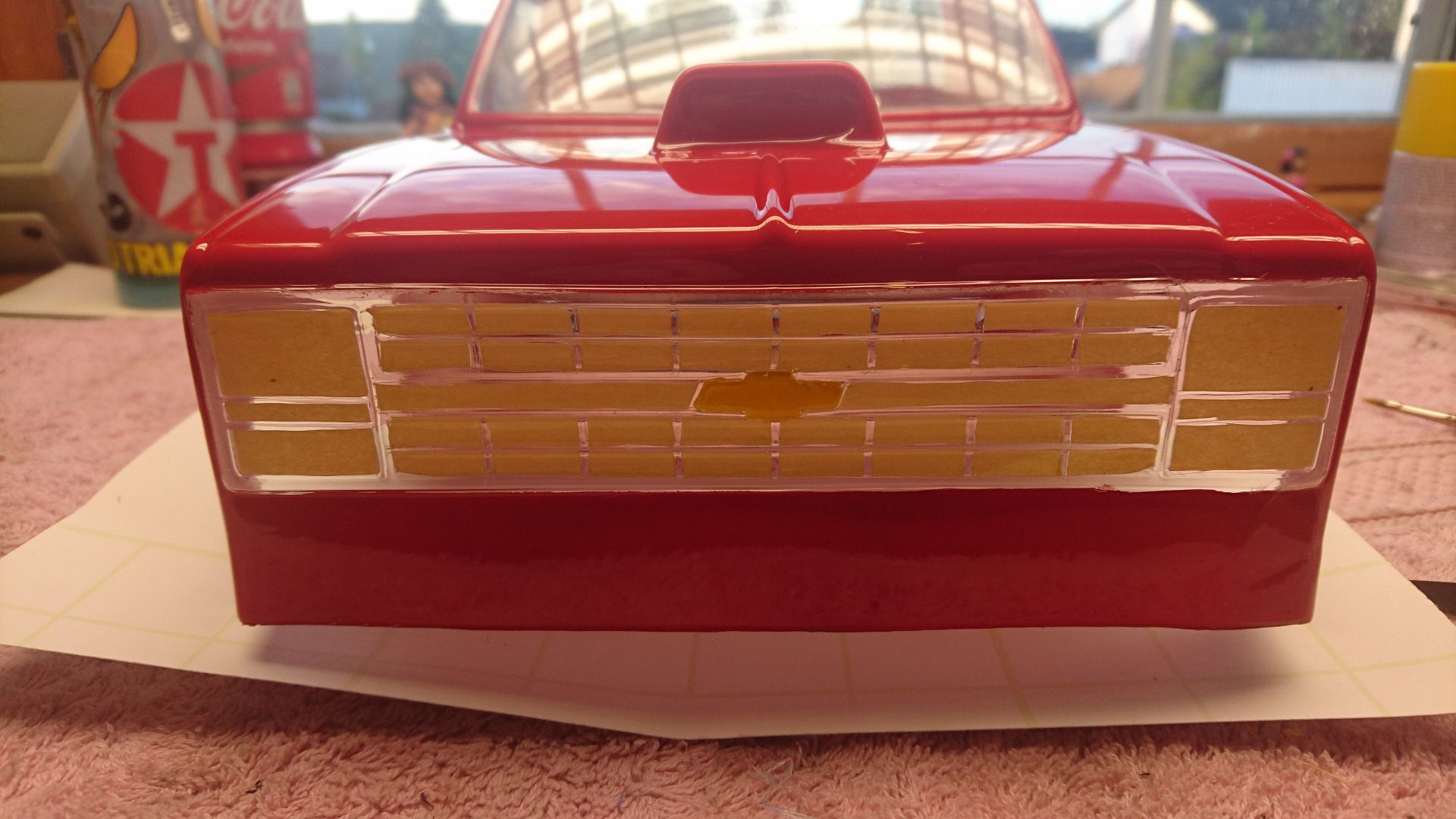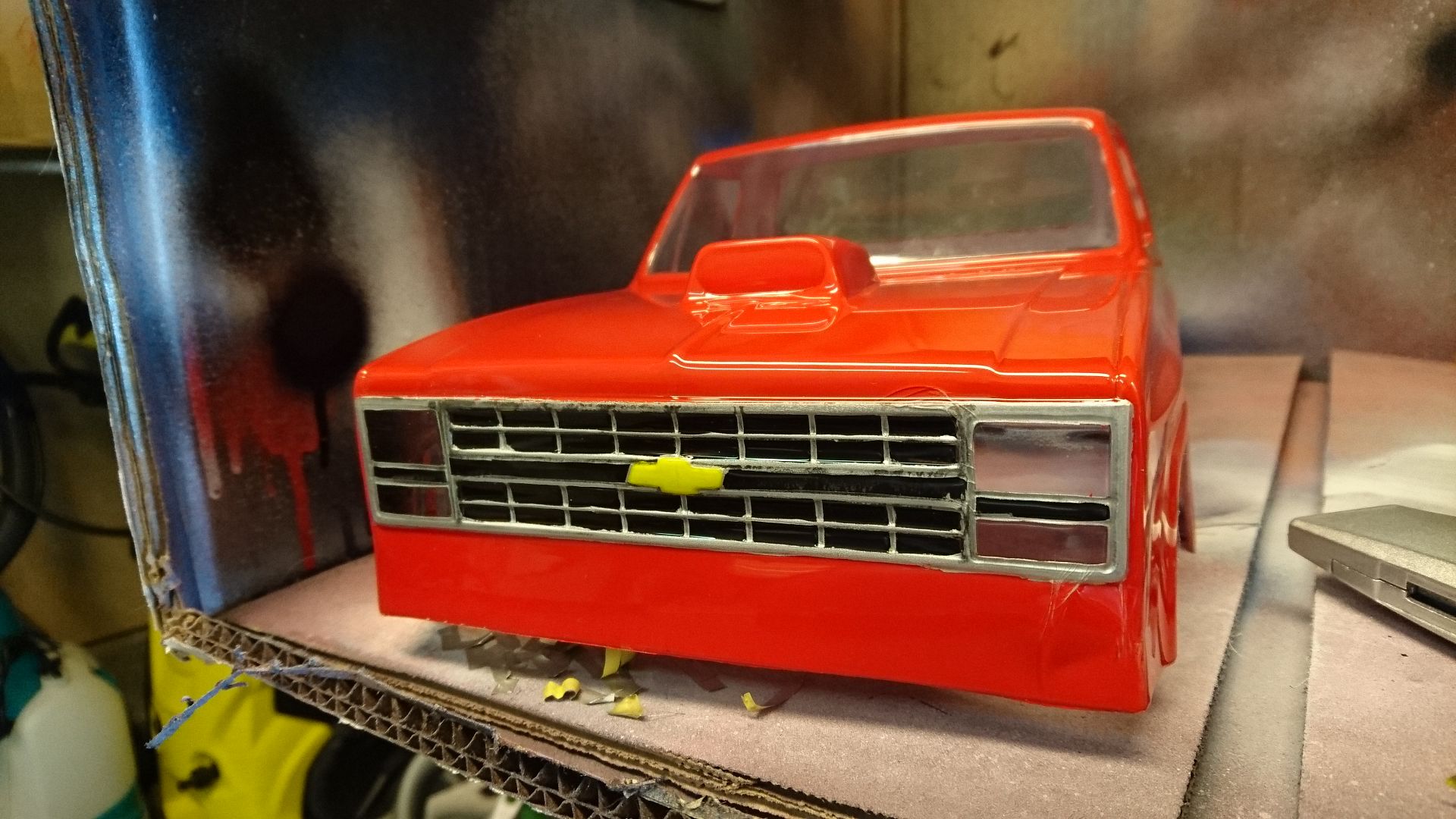 Decals are from MCIRacing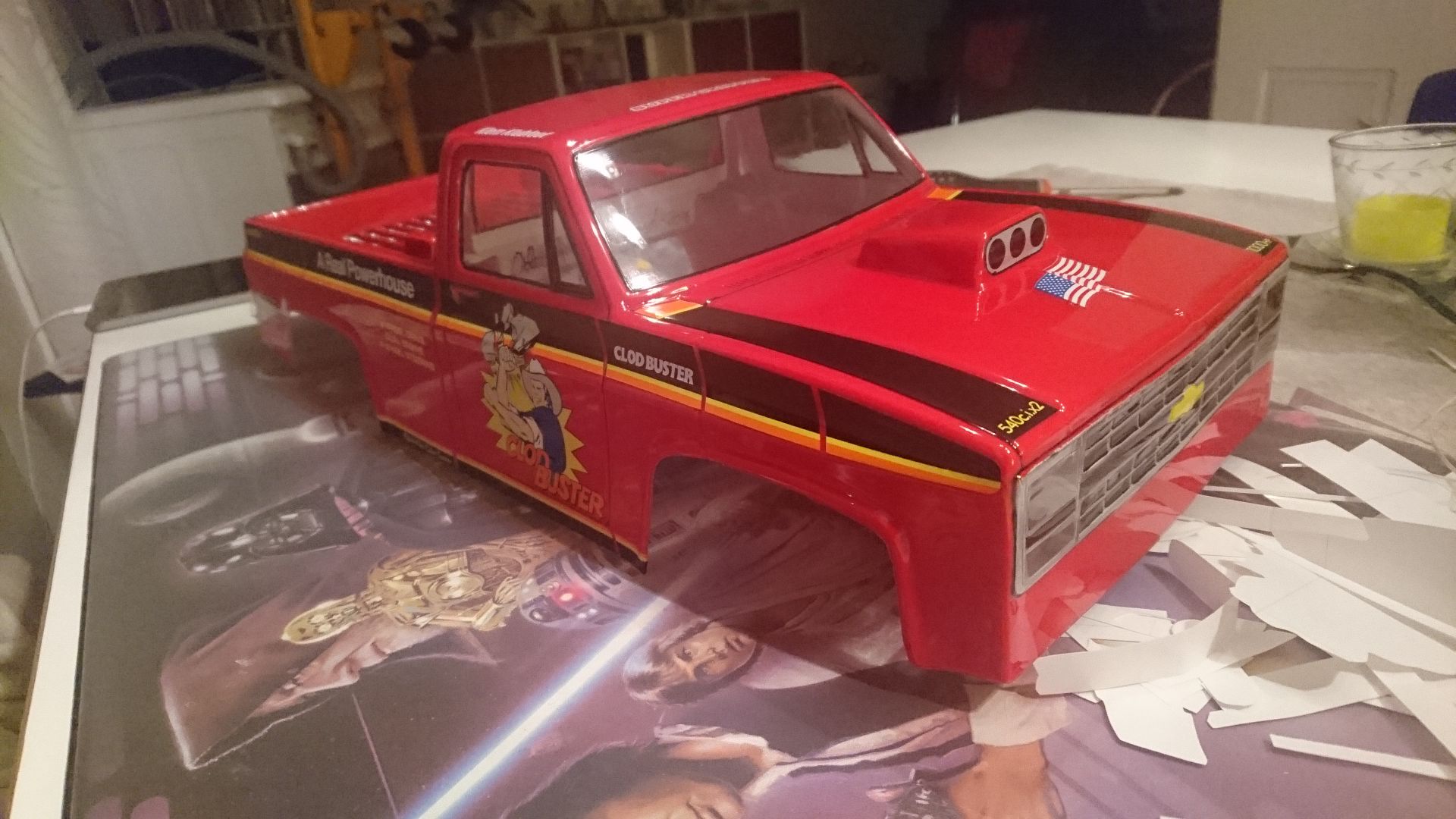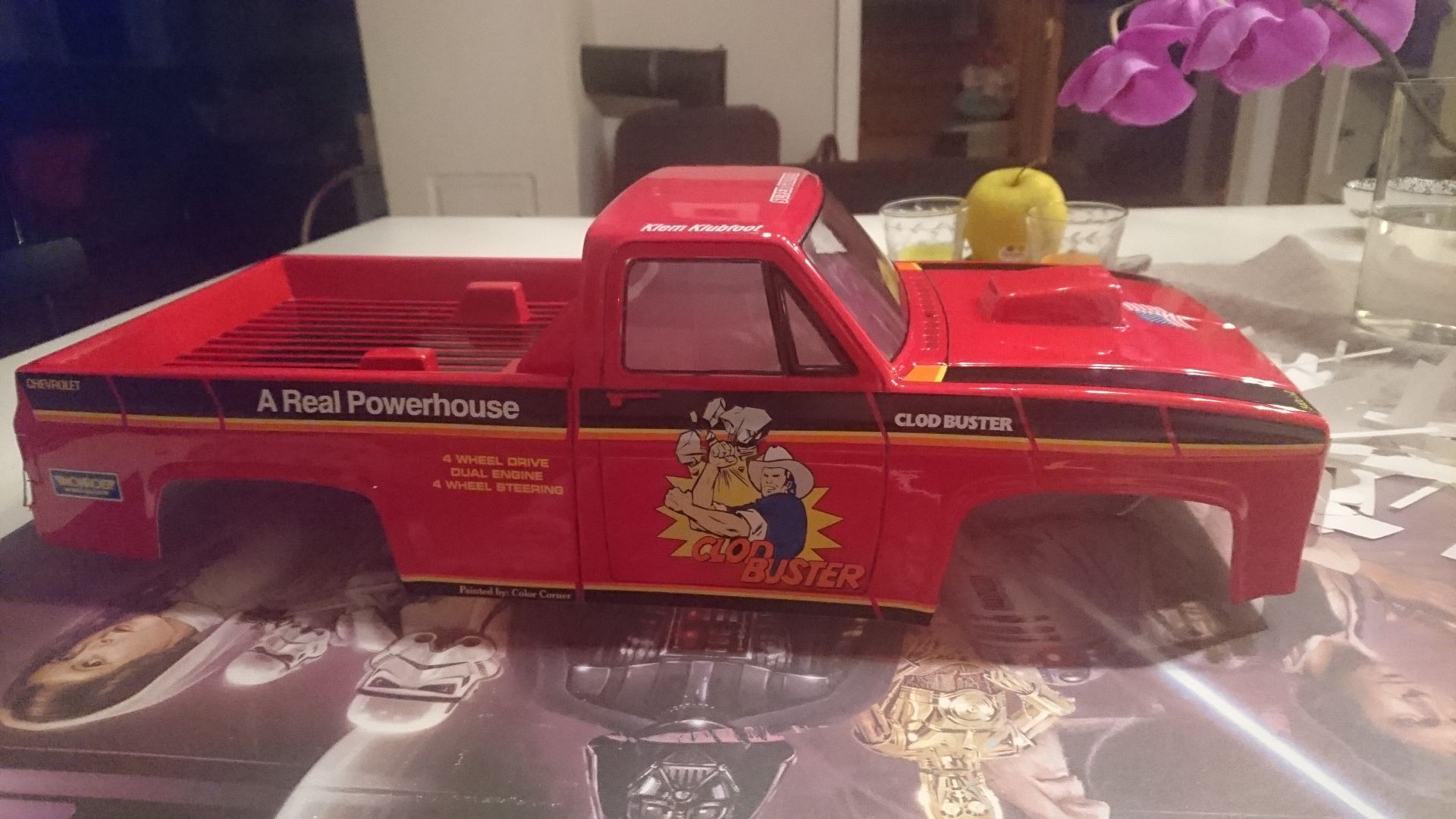 Got the Fender flares today and had to start mounting em to see how it would look.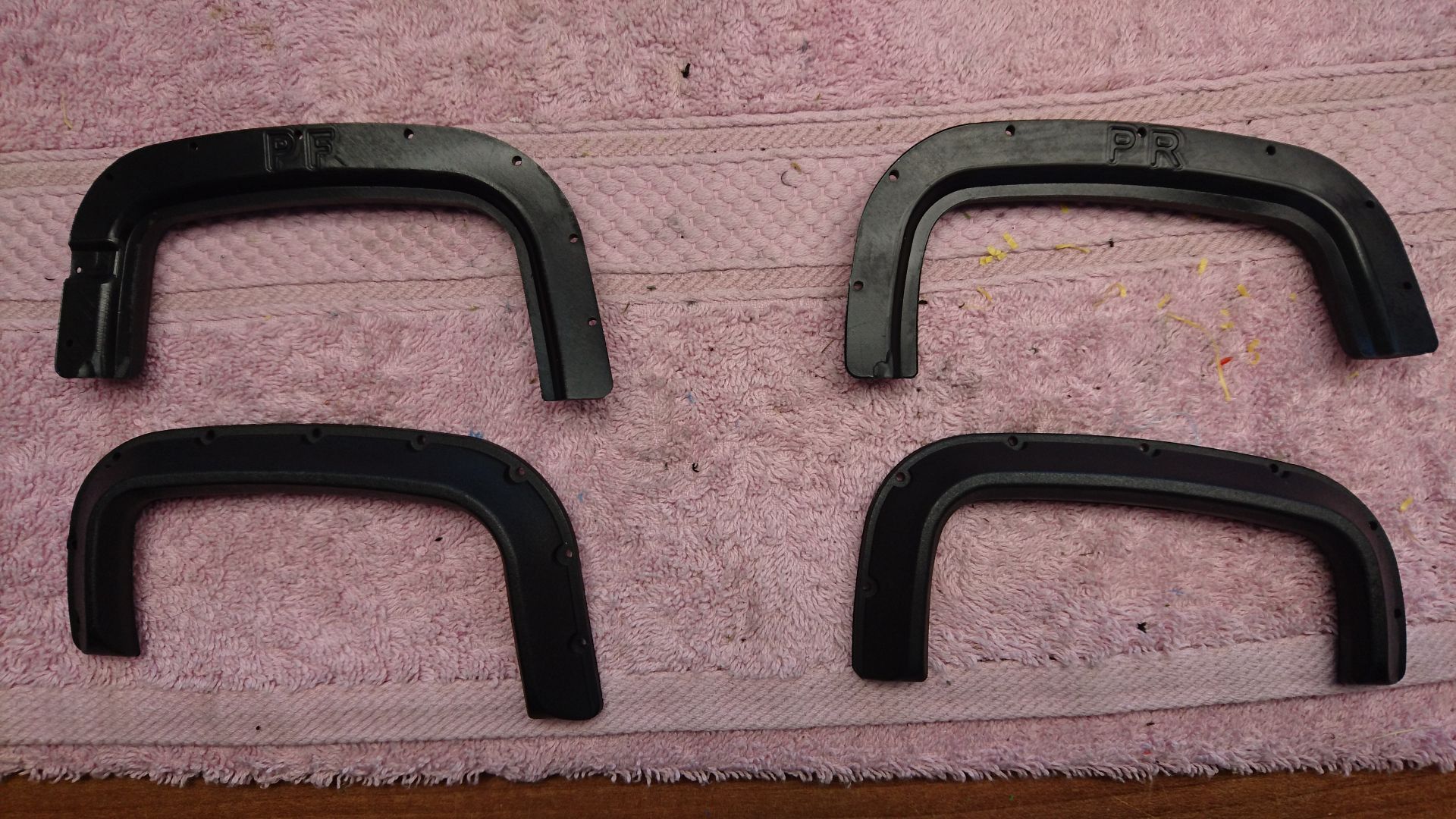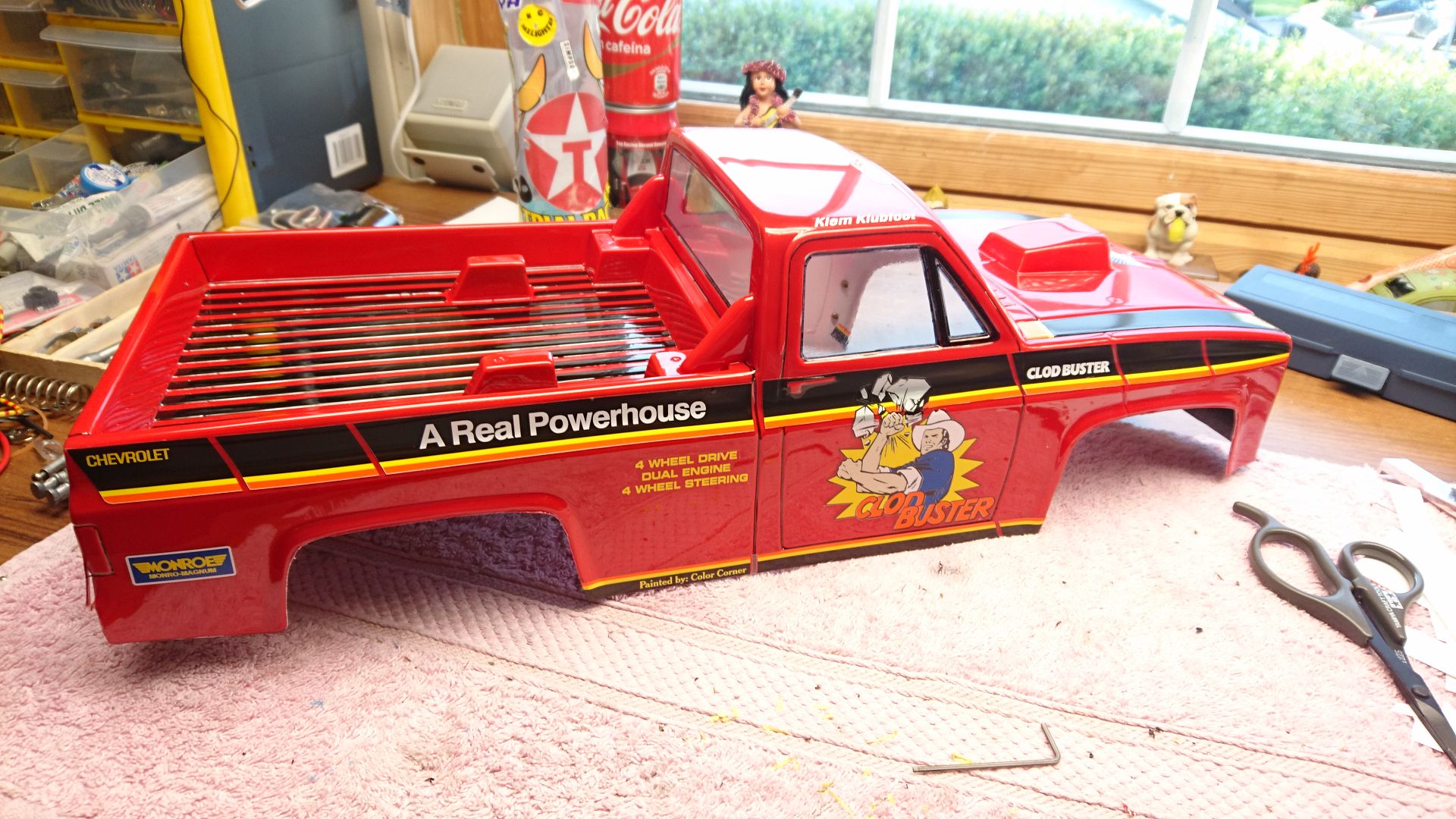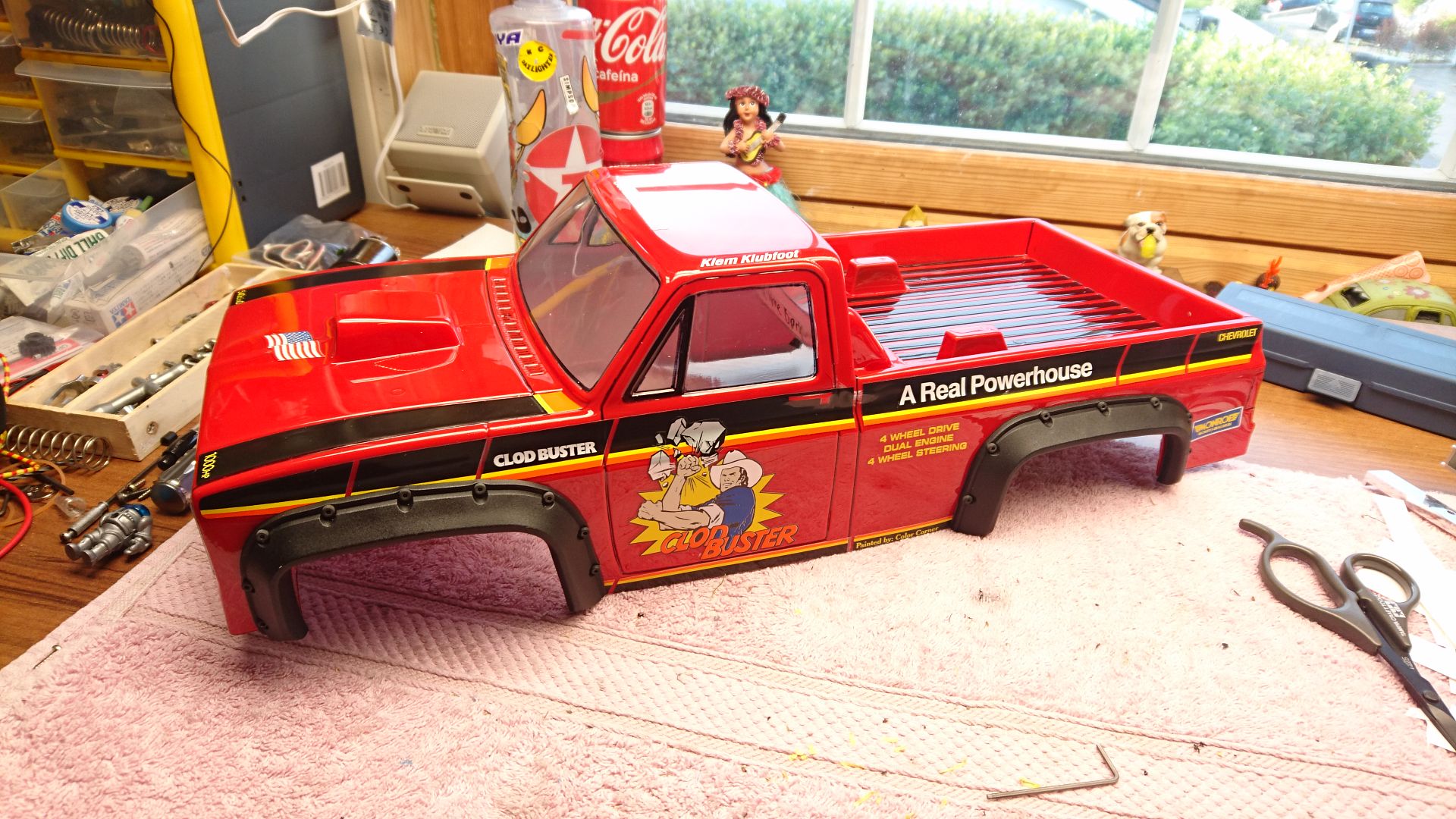 This looks so good, ok it's not original, but it really should be.
so this was a very short project for me. i have not gotten my super Clod Buster to be more like the original vintage one, with some differences. I'm pretty sure i will not stop here, as there is so much Clod Buster aftermarked parts out there. One thing i will Do and that is to convert this one to use 2 servos for the steering, and i might buy two sets of white cva's and dye em red. And i need some lightbuckets.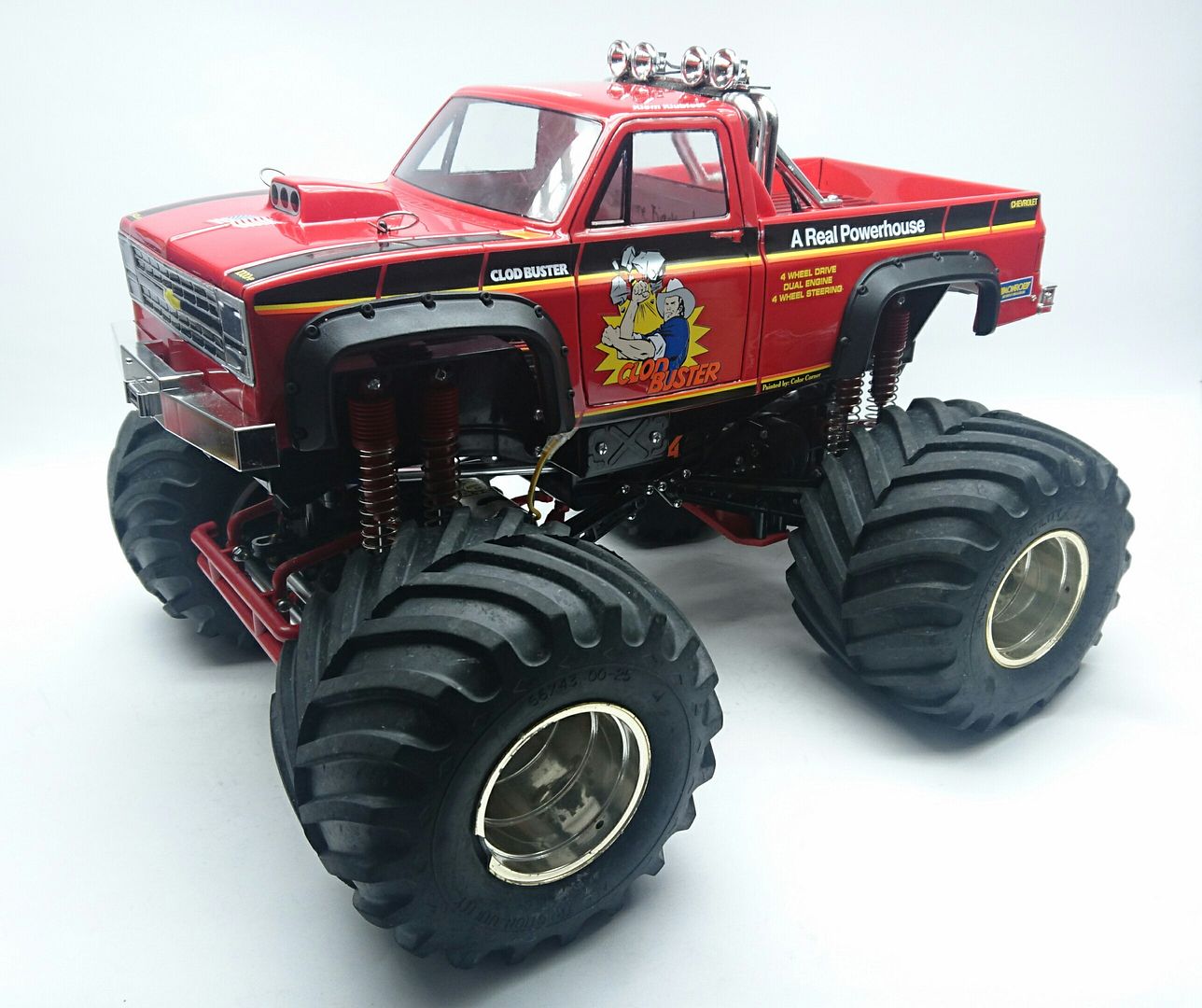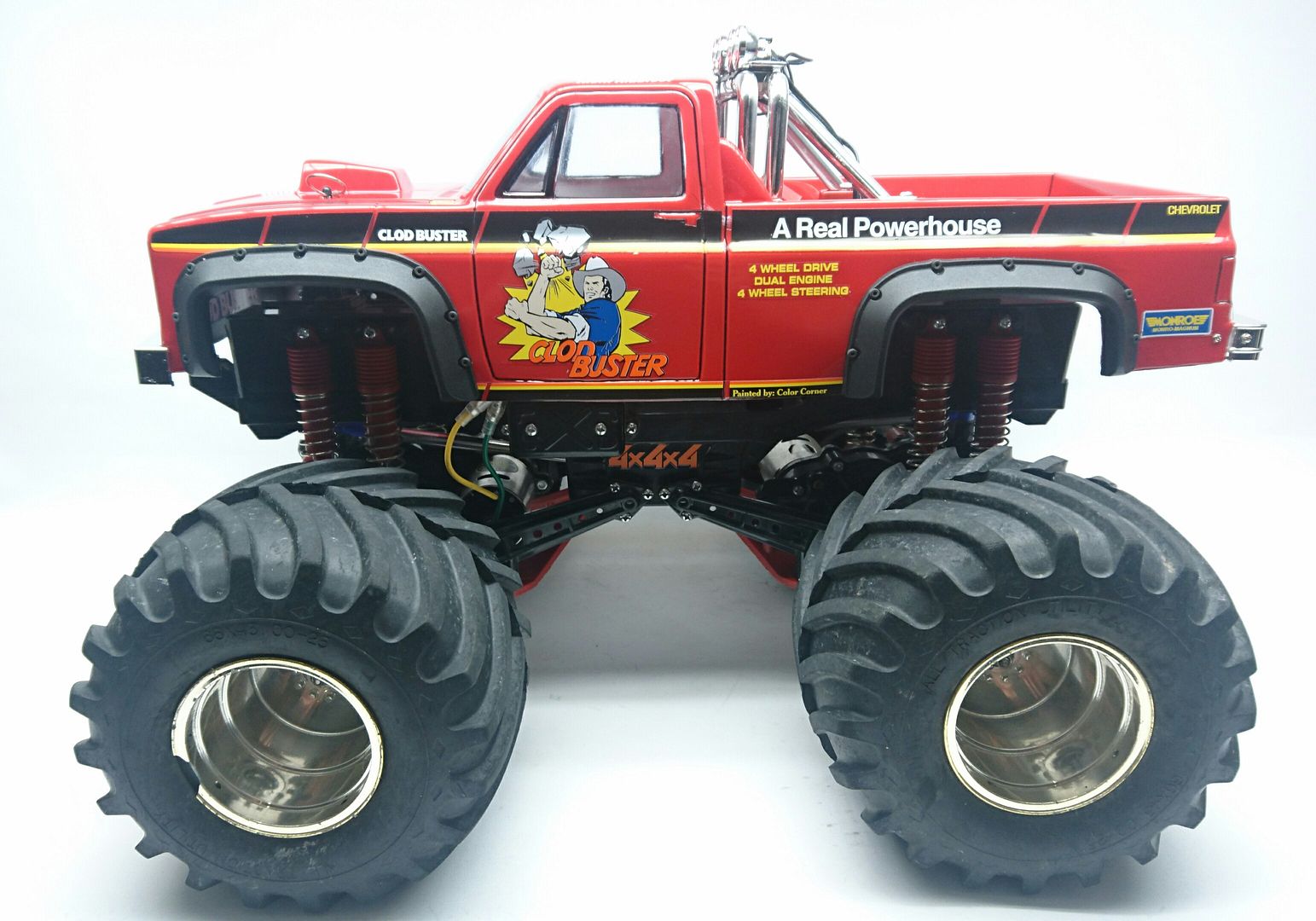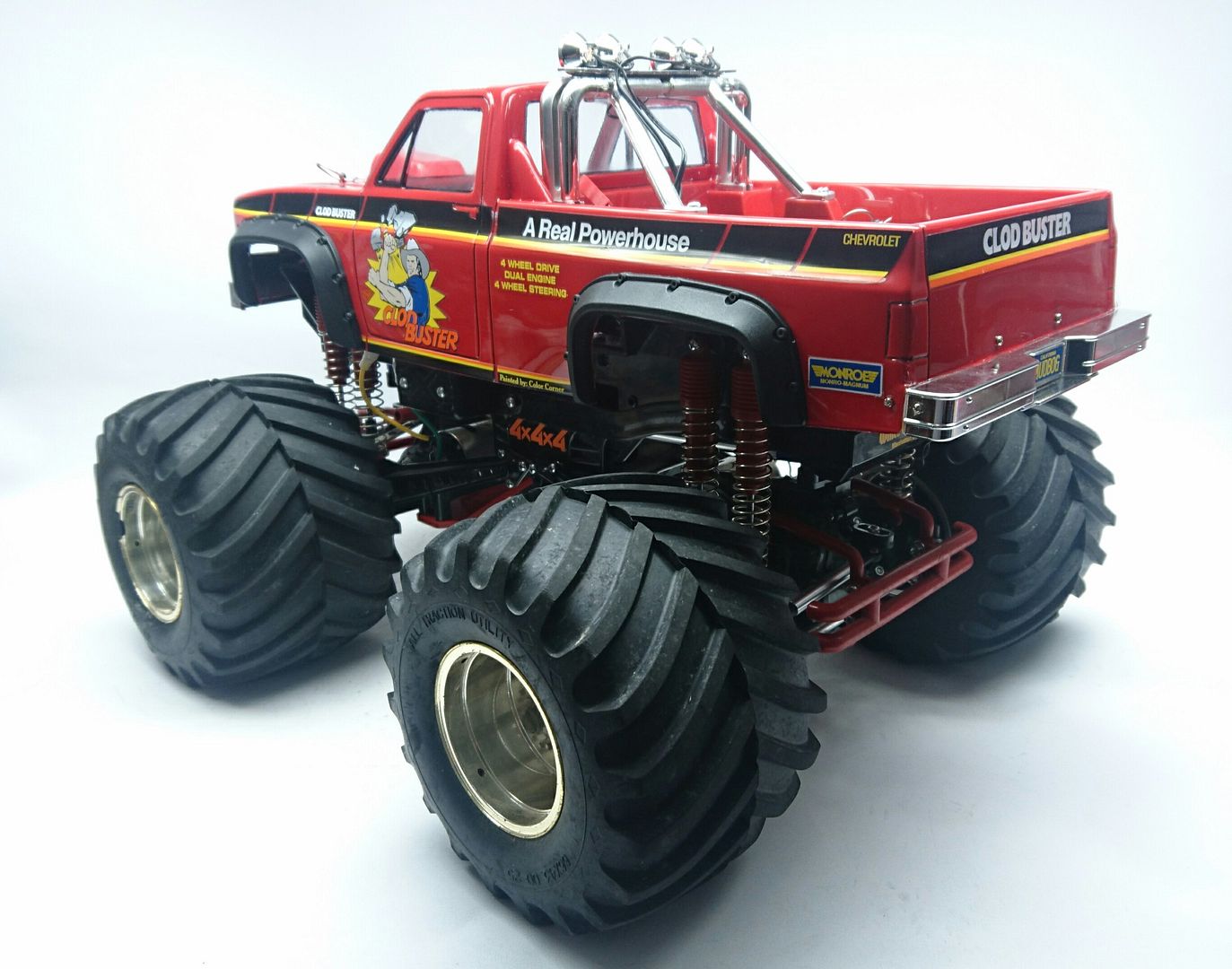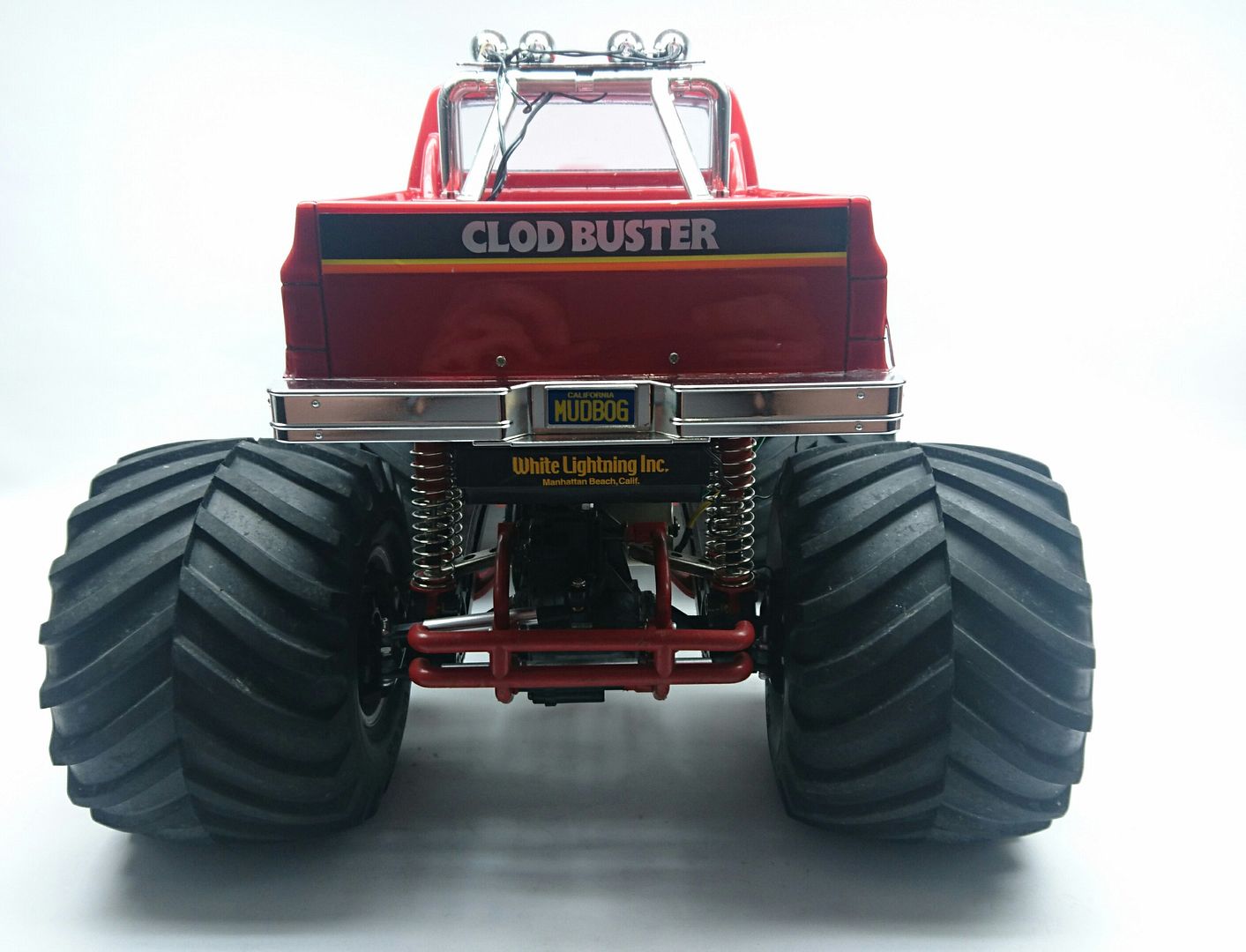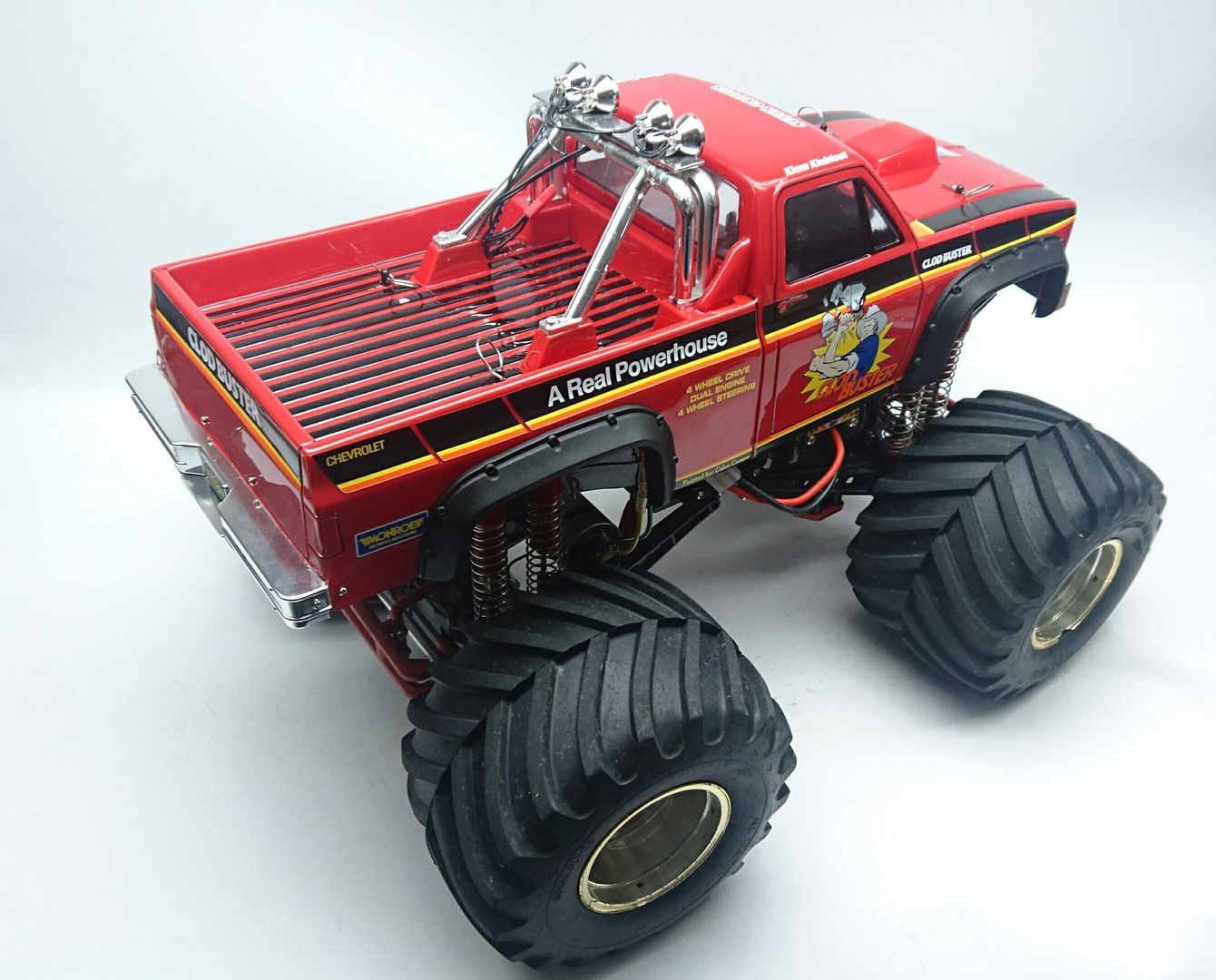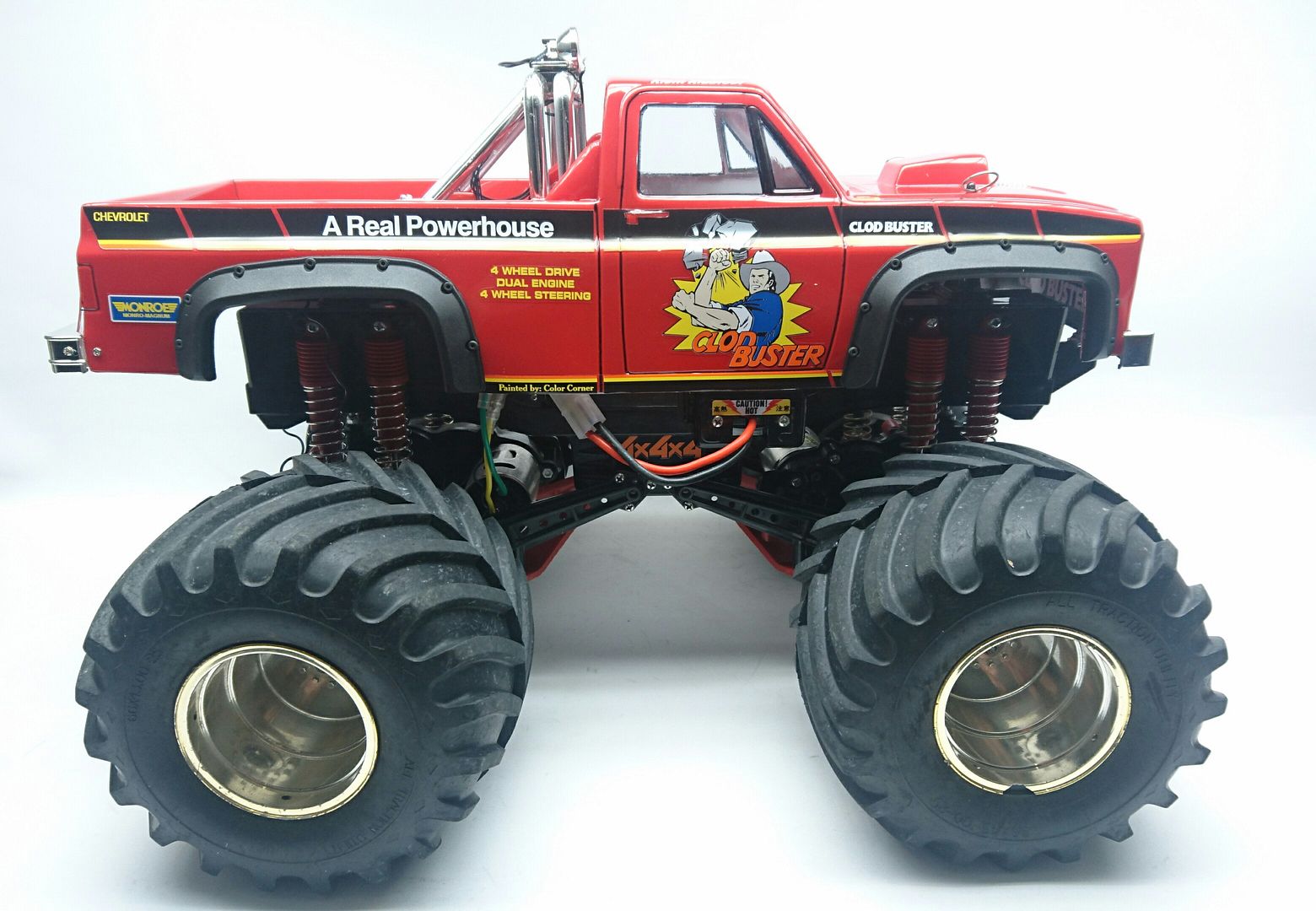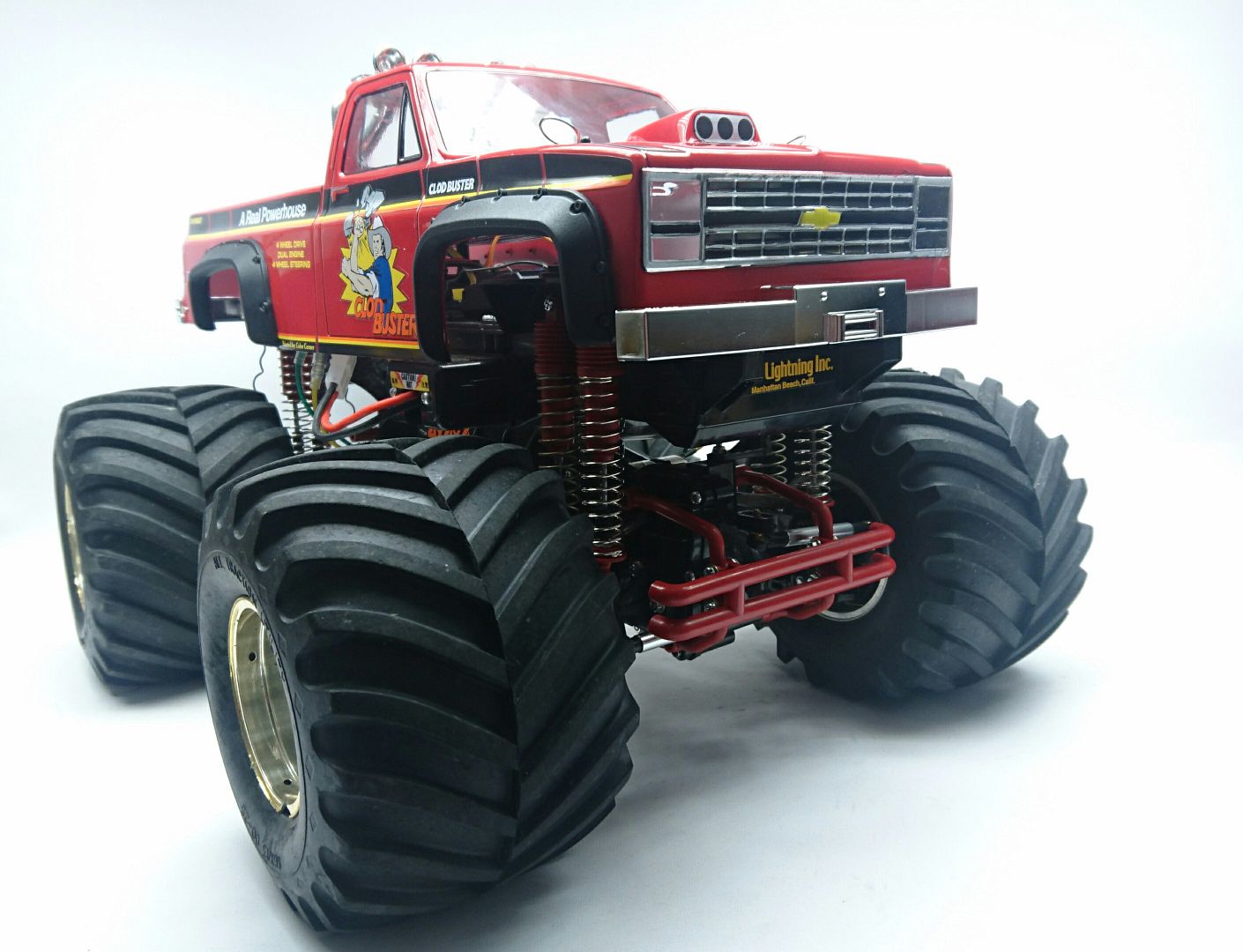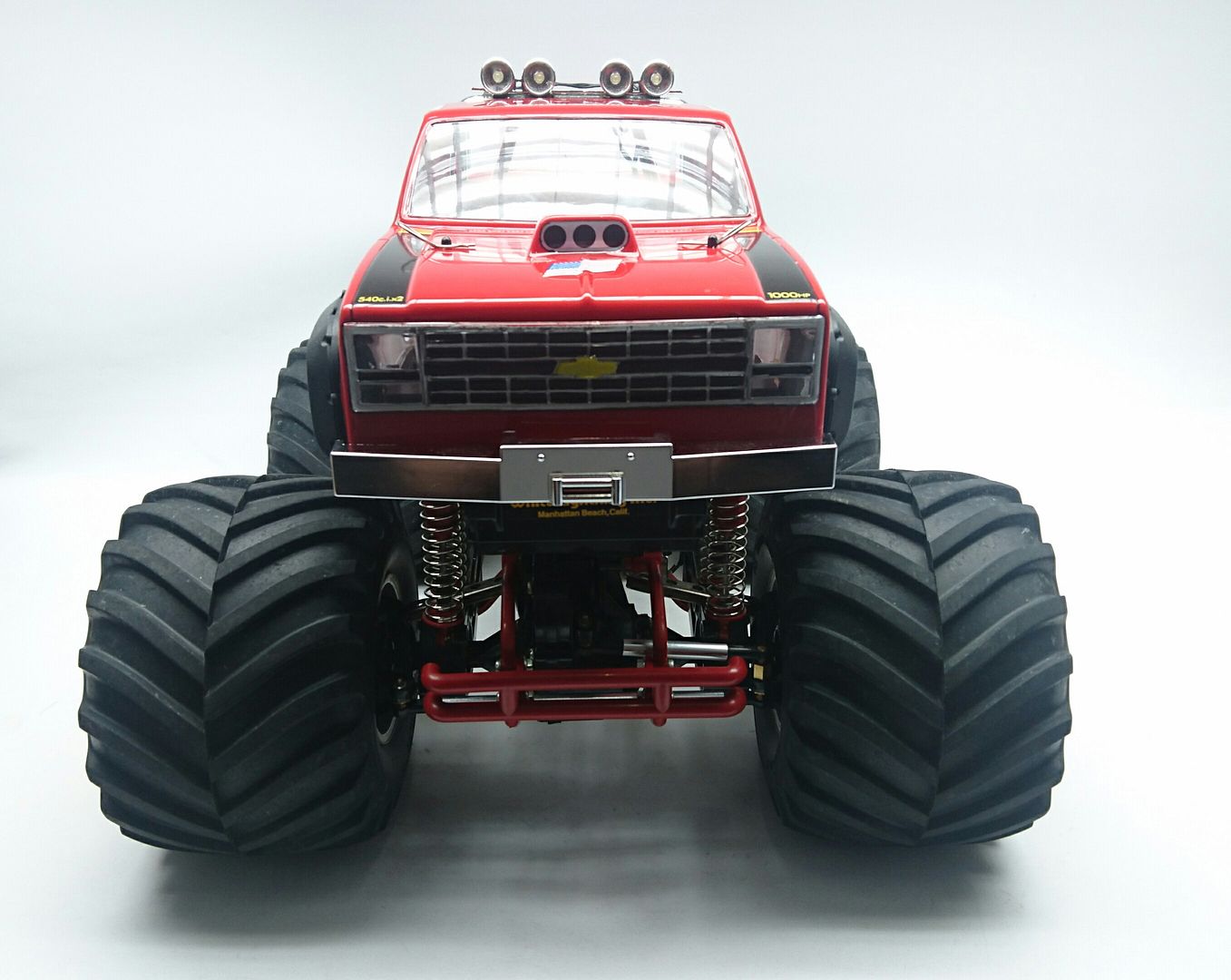 Here is a short movie from a testrun.
Today I got the Tanneau cover and fitted it. I need to mount some velcro tape to keep it down in the rear part.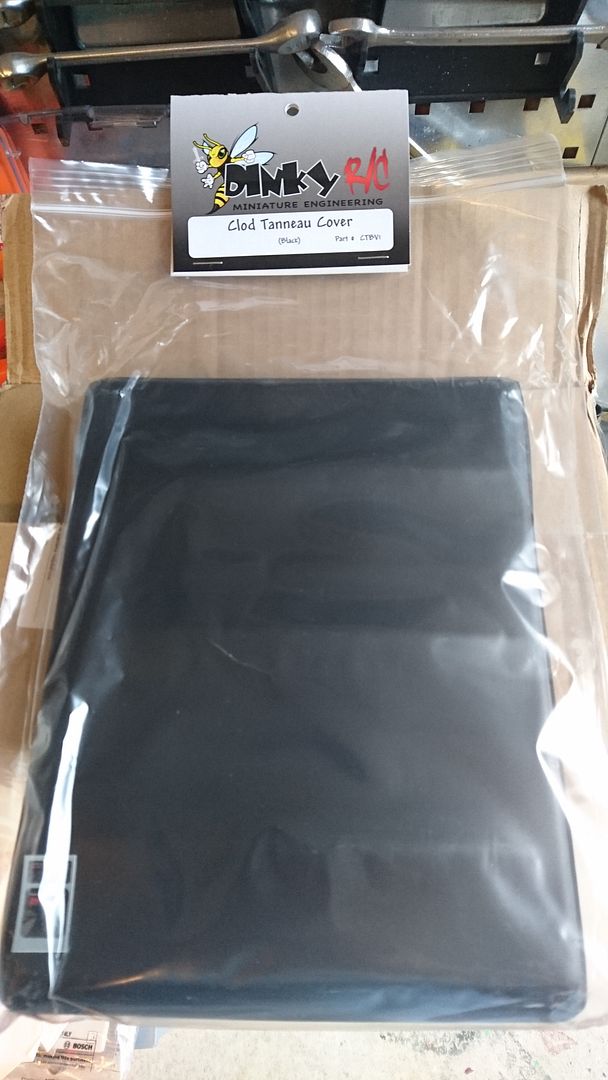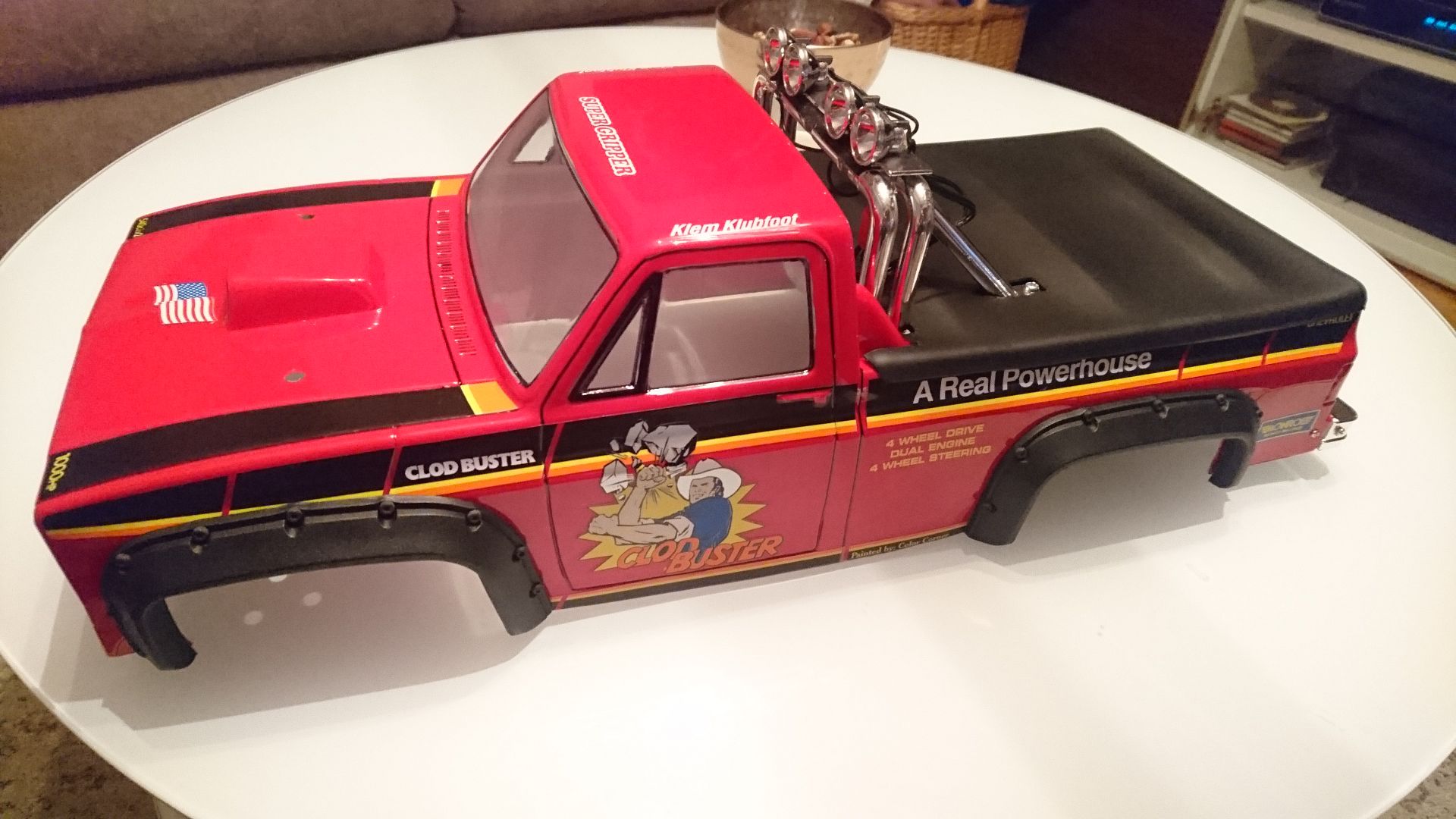 Took my Clod Buster to the cabin for some fun in the snow.
Sorry for my bad filming and editing, all done on my phone. And yeah I'm in bad shape as you can hear on my breathing after walking in the deep snow