I have for a long time wanted to build a Black Special version of the Top-Force, so here is my interpretation of how I think Tamiya would have made it.  I have gathered enough parts to get started. That said, I allready noticed some parts I must get and mods I must do. I will build the car with parts I got currently and will change parts and do mods to the car when I got the new parts and got time to do the mods I want to do. I was thinking to use this car as a runner, but I can allready say now that that wont happen, I will have to build another one for that purpose.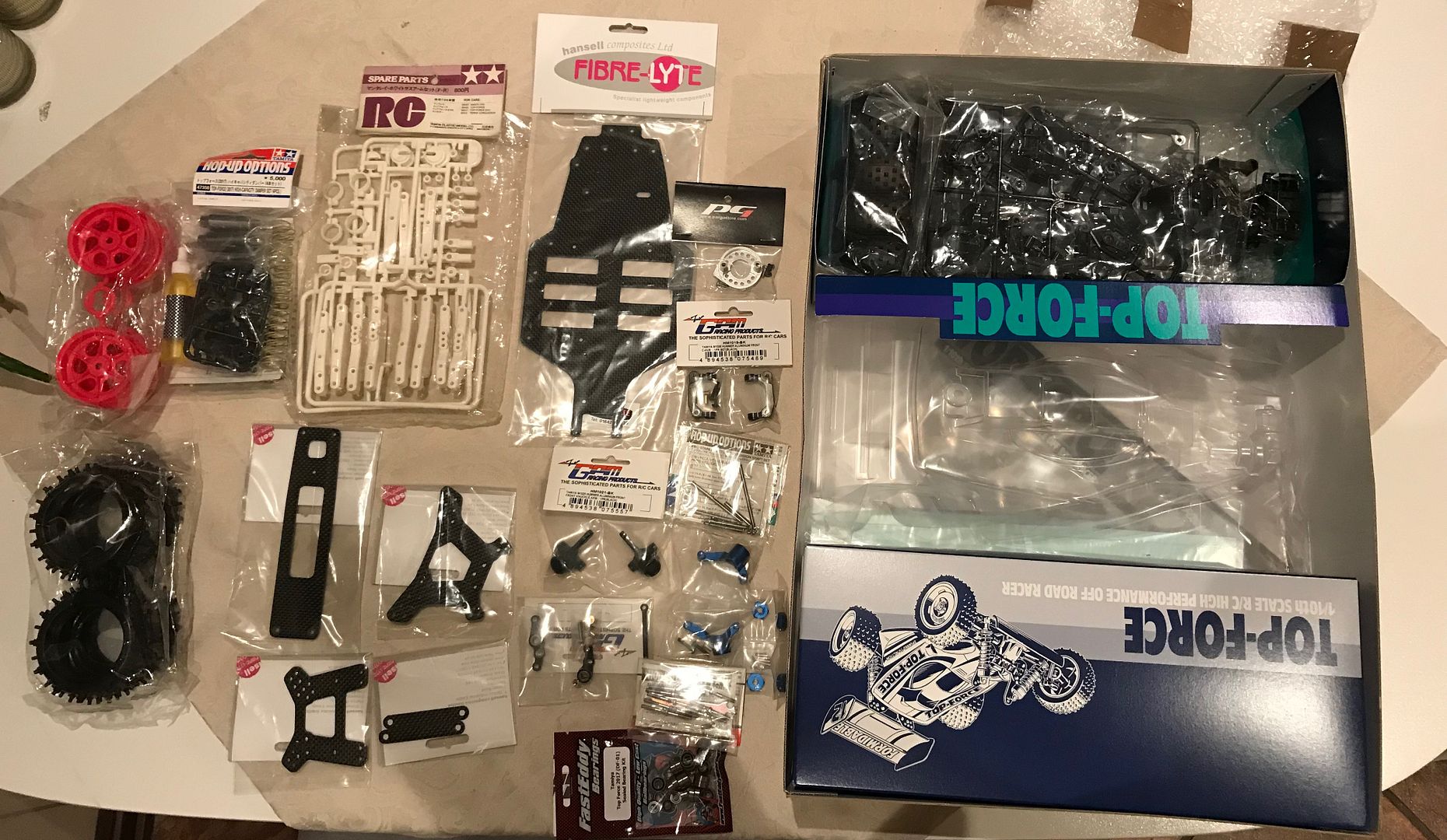 The first thing I did was to smell the tires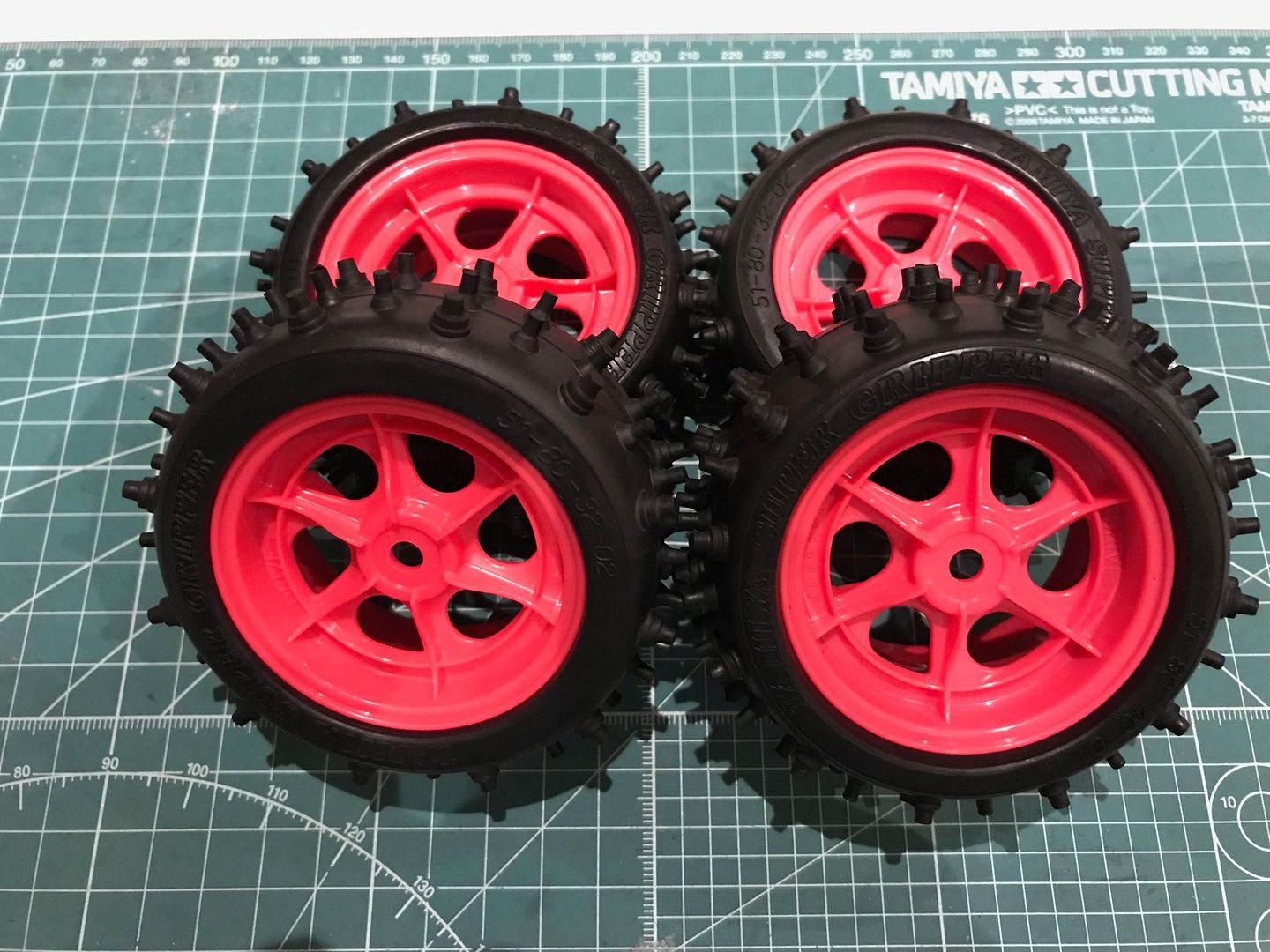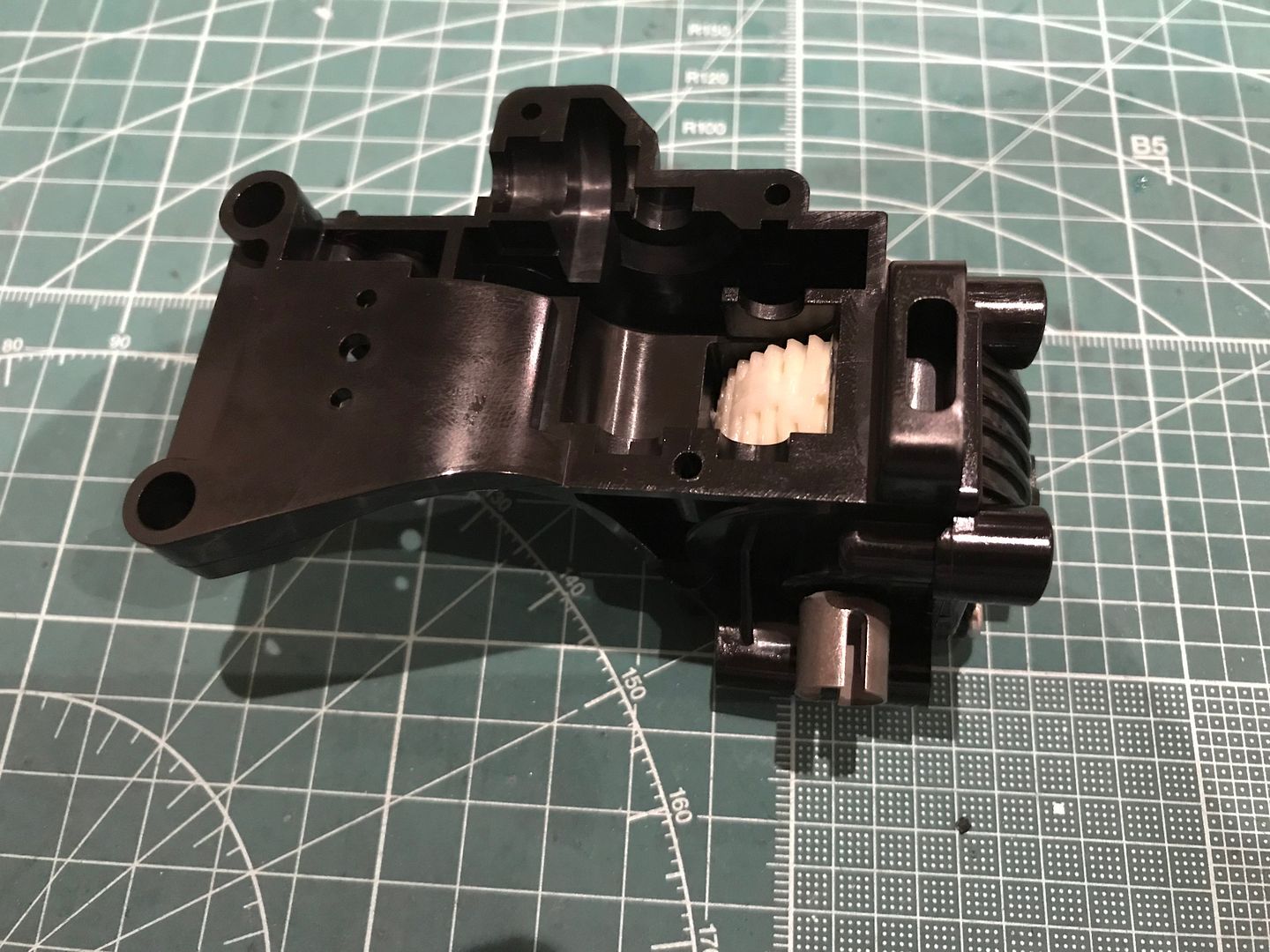 I got all my rc stuff tucked away, so the Dynatech will be mounted later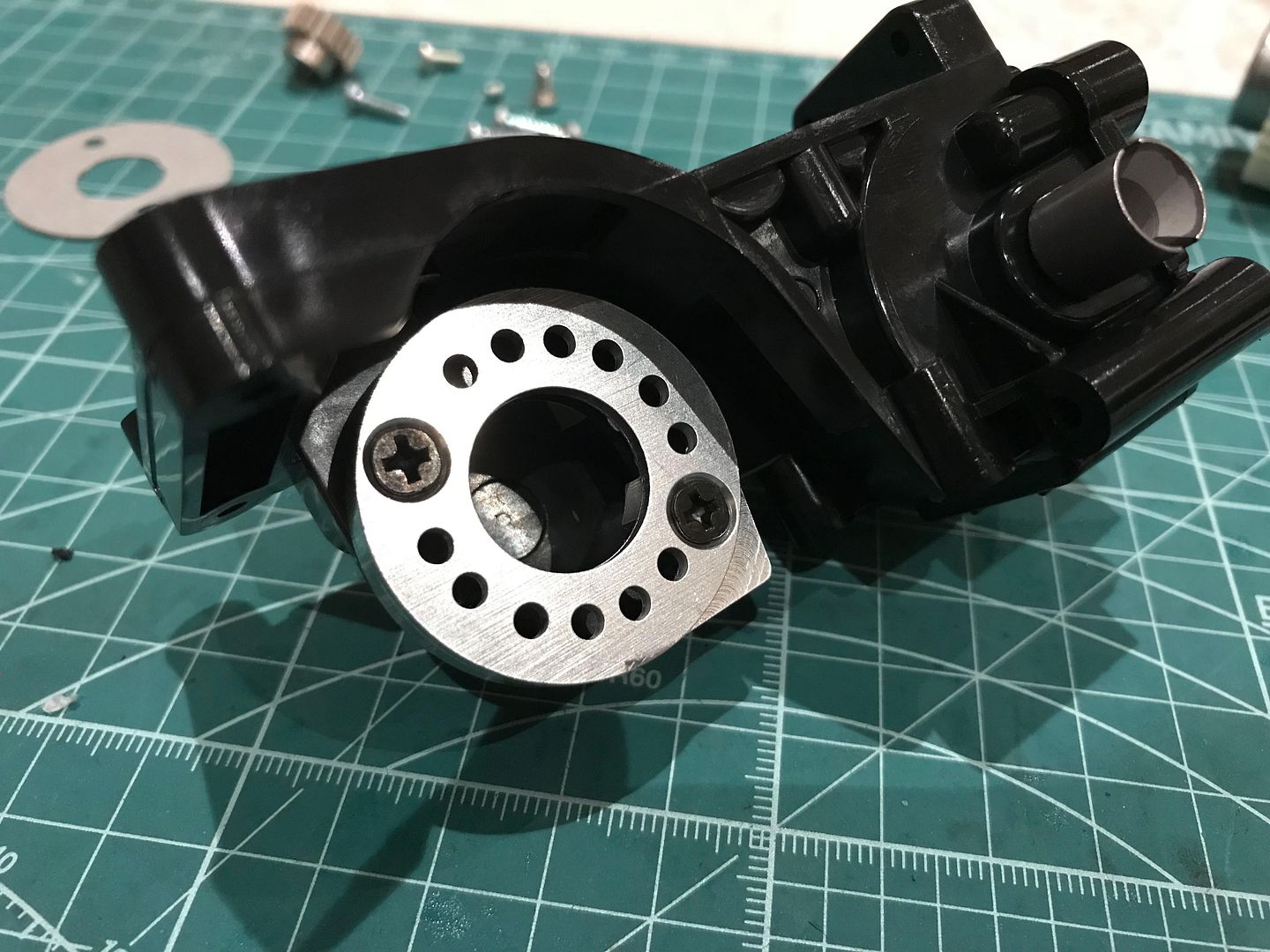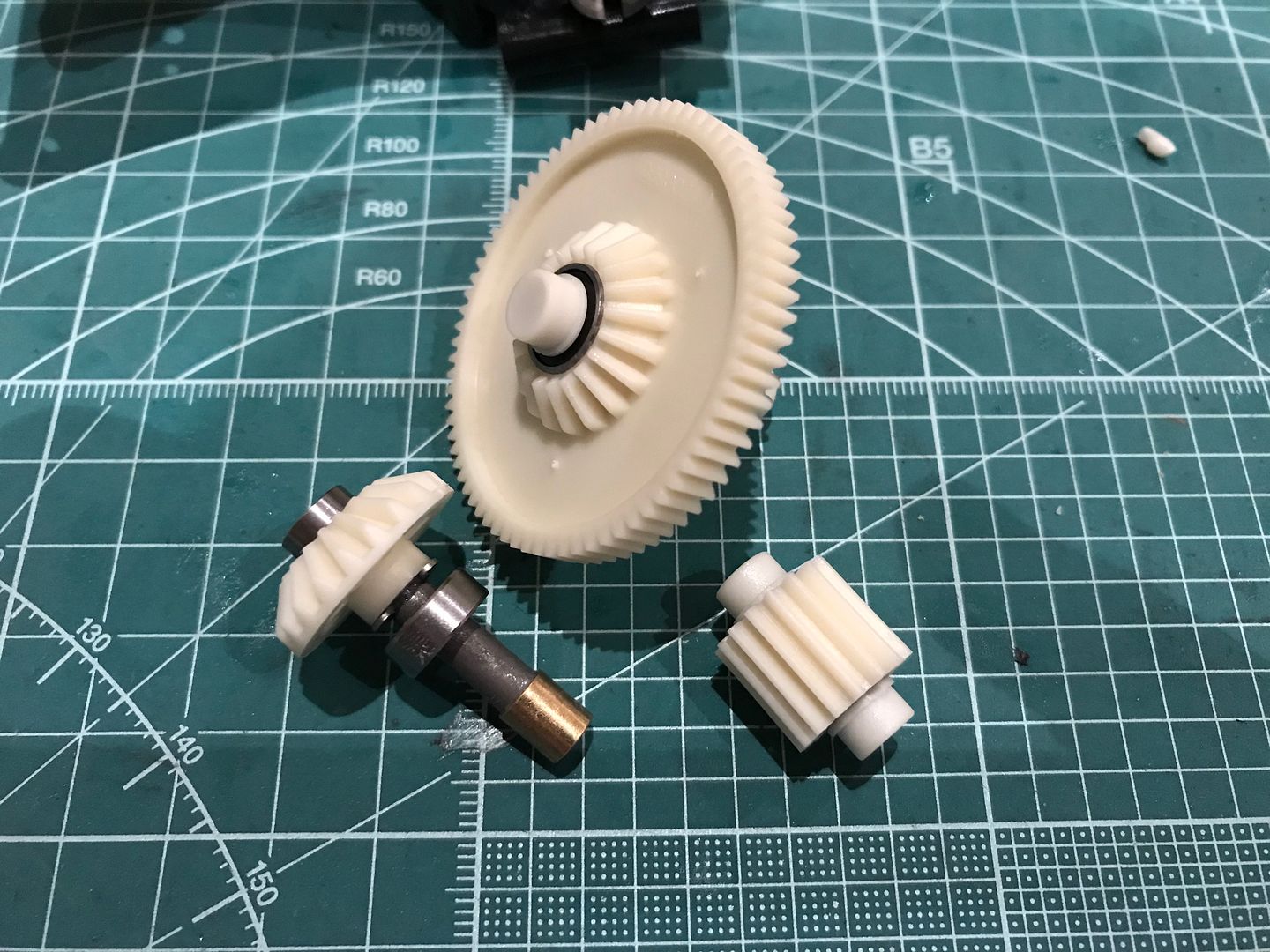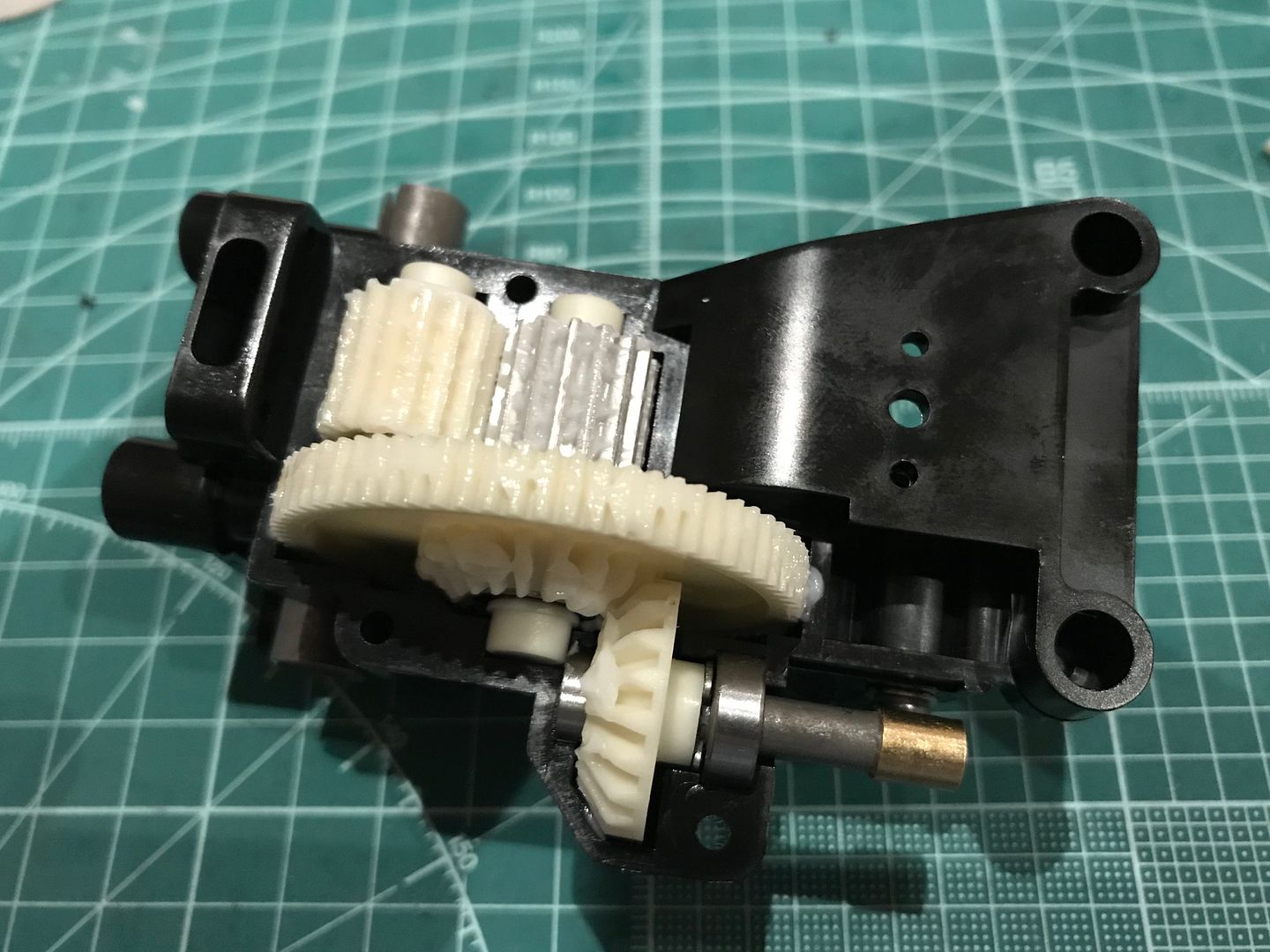 No of the the (e)Bay to find the missing part 🙂
---

Today i got a little time to work on this build. I mainly did the transmission again with some gears more true to the Black Special.
why don't Tamiya make em like this?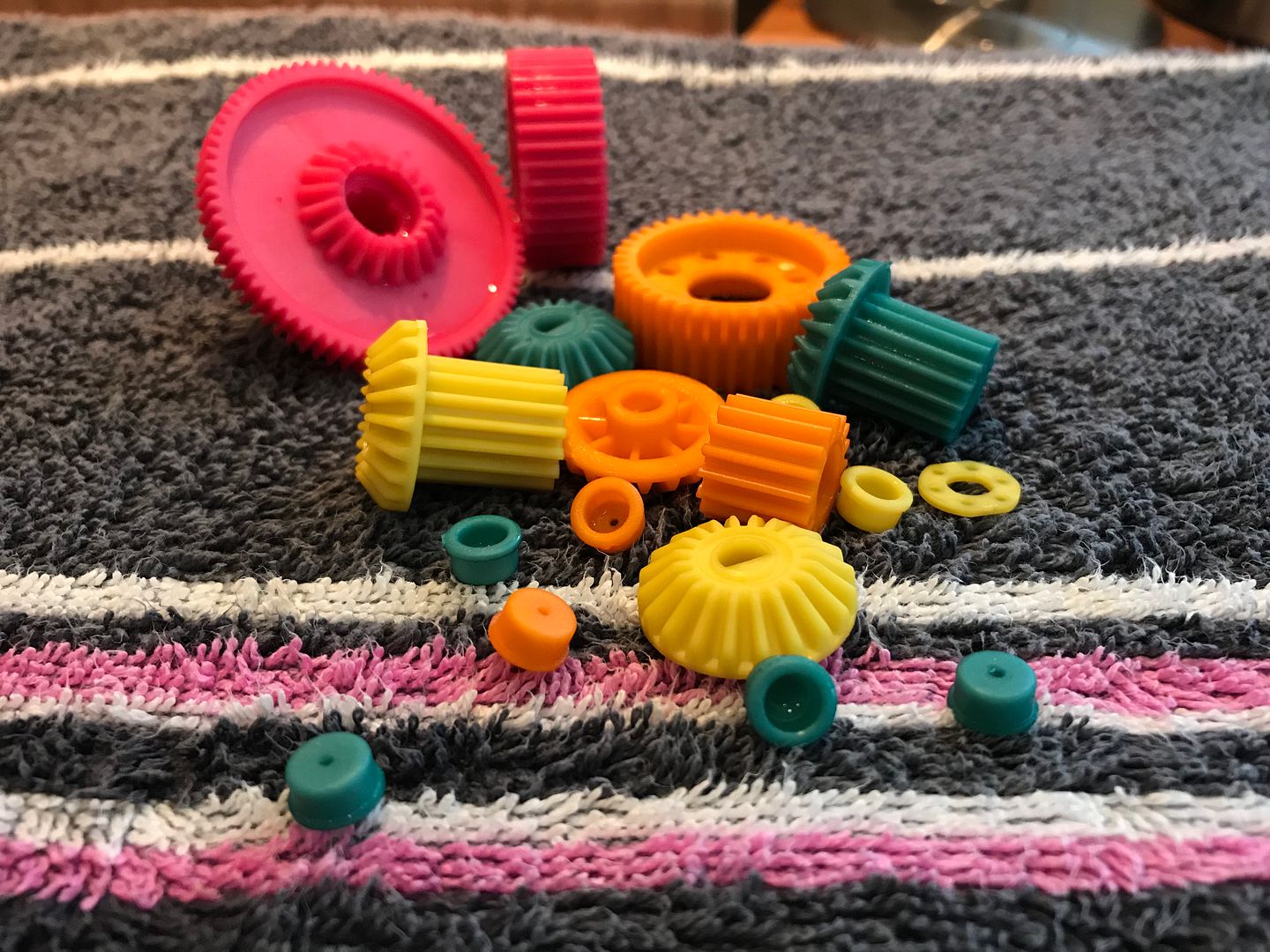 Rear transmission
Front transmission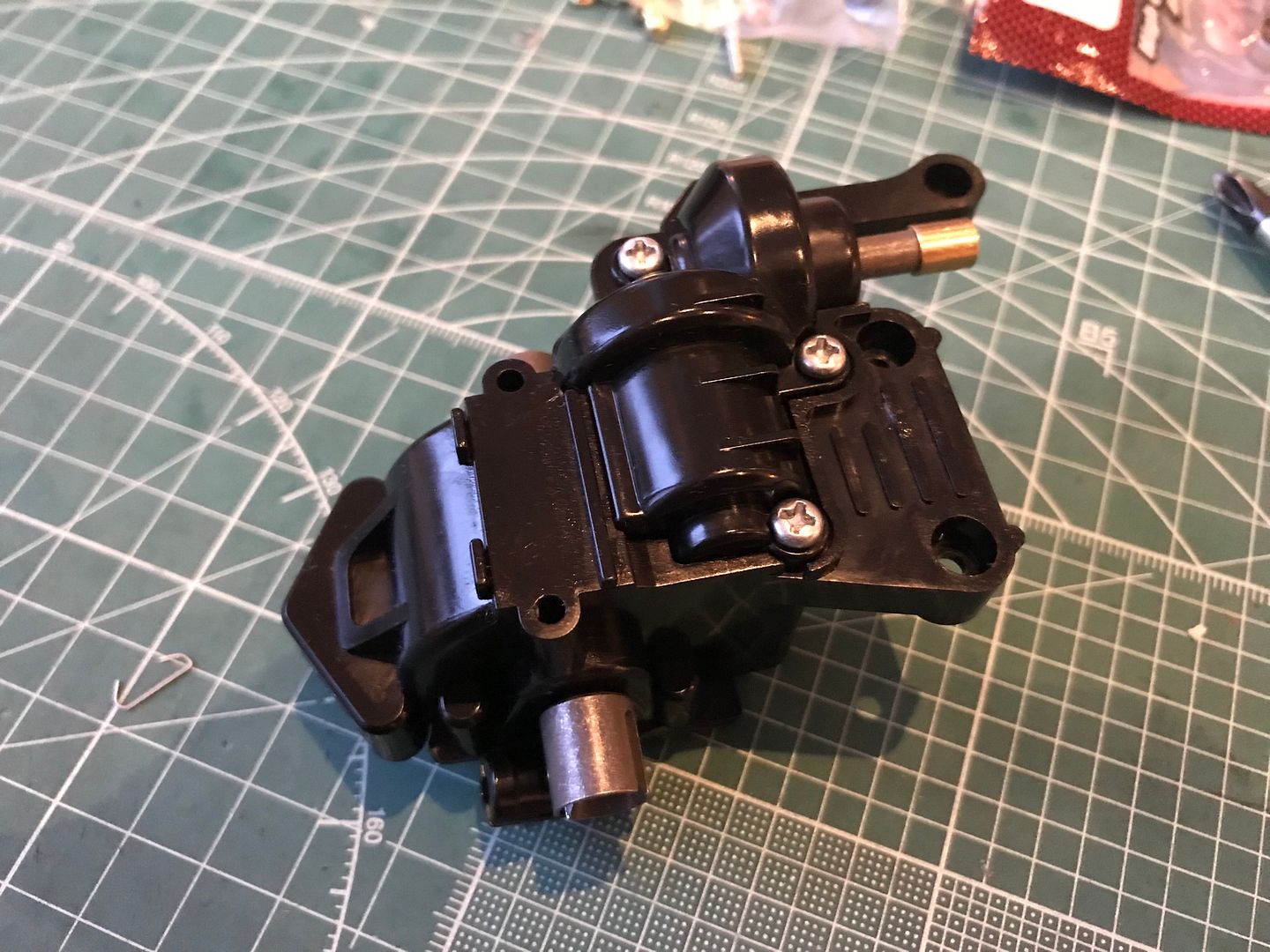 I have some pink ball ends but they have faded a bit, compared to the avante bs wheels so I gave them also a bath in the pink dye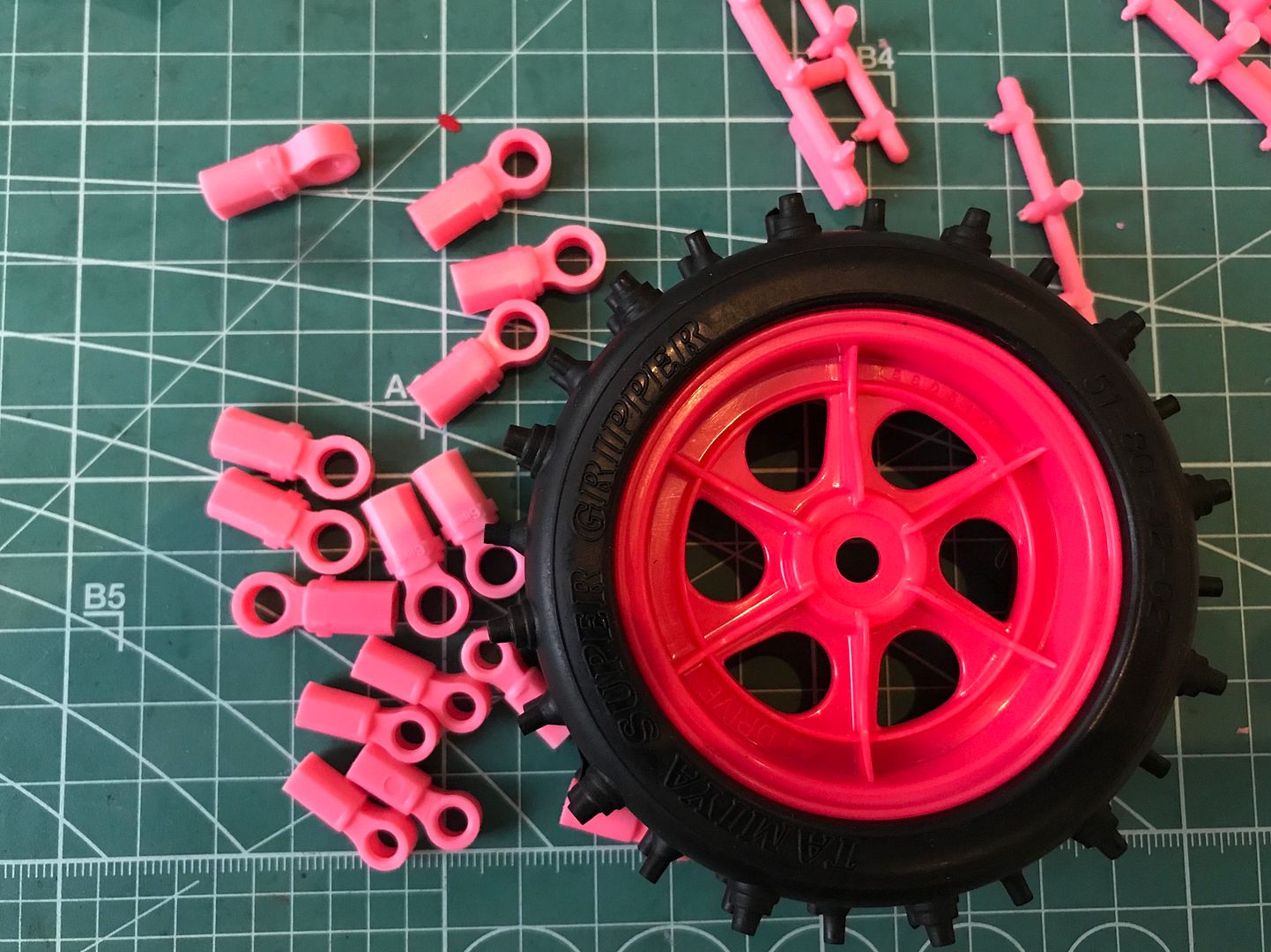 the result (sorry I forgot to take the picture together with the wheel)
this is how far I got today. Progress stopped because I have bought some blue alu parts, that I need to paint black
---

A little more done.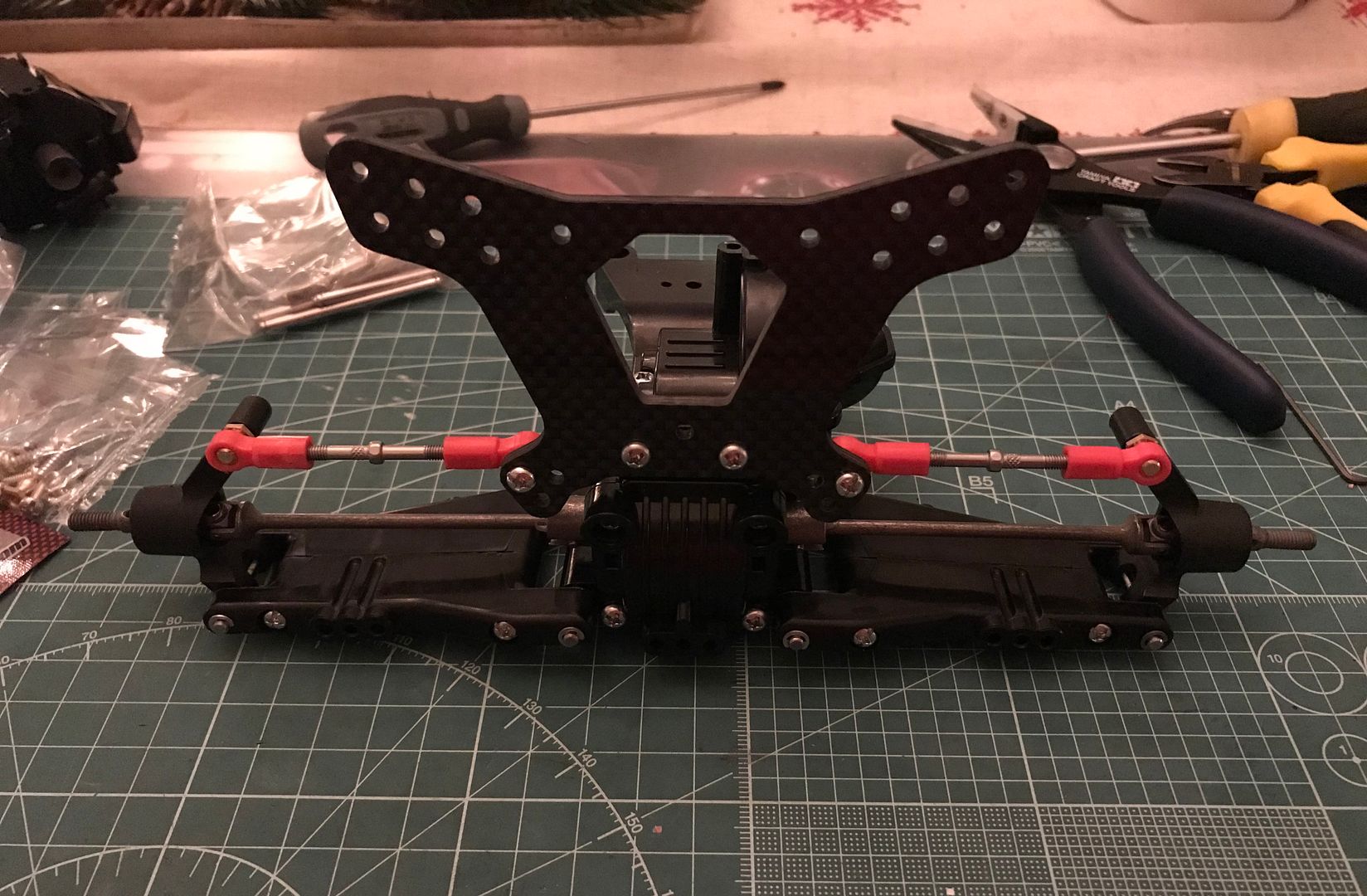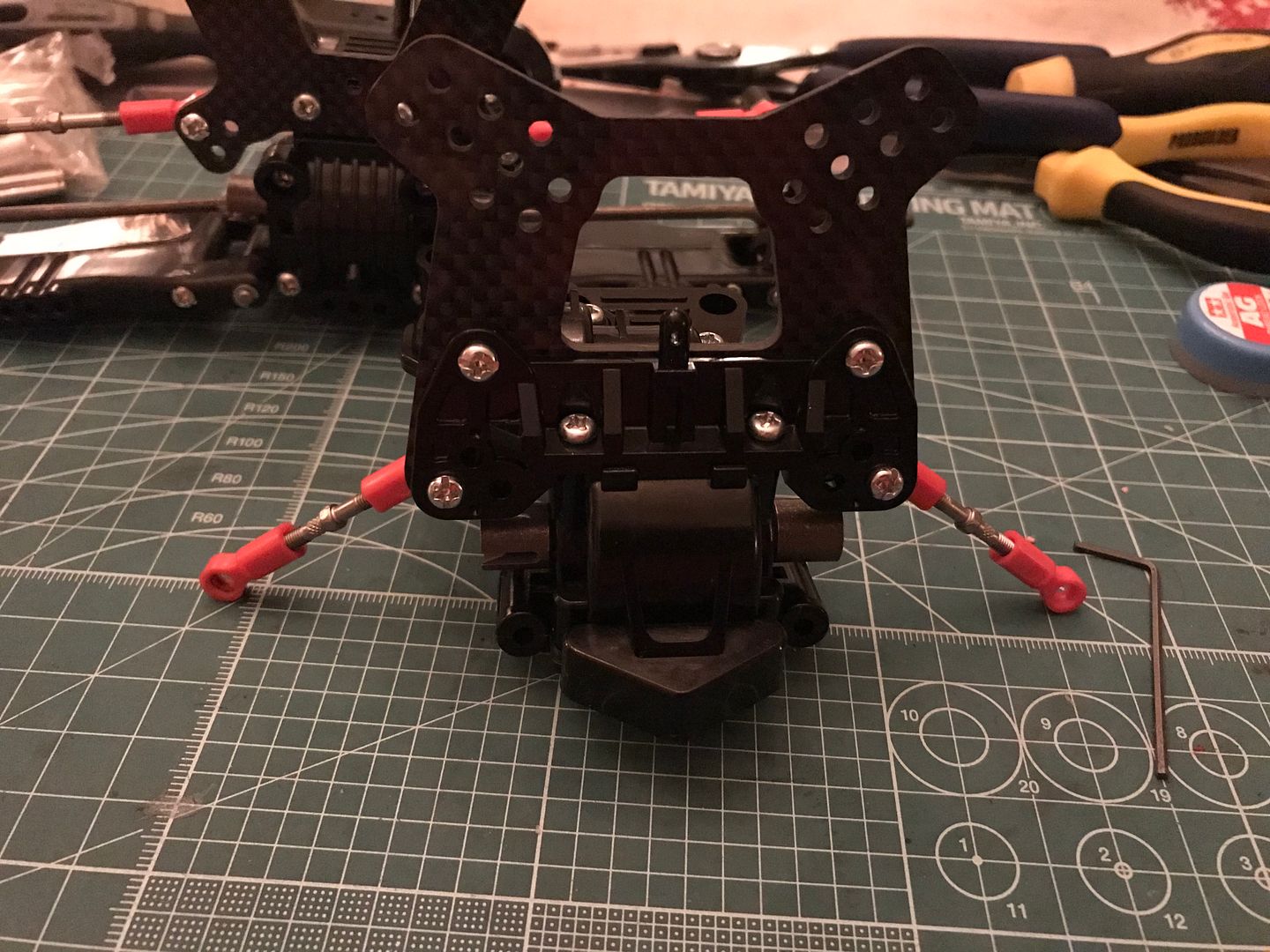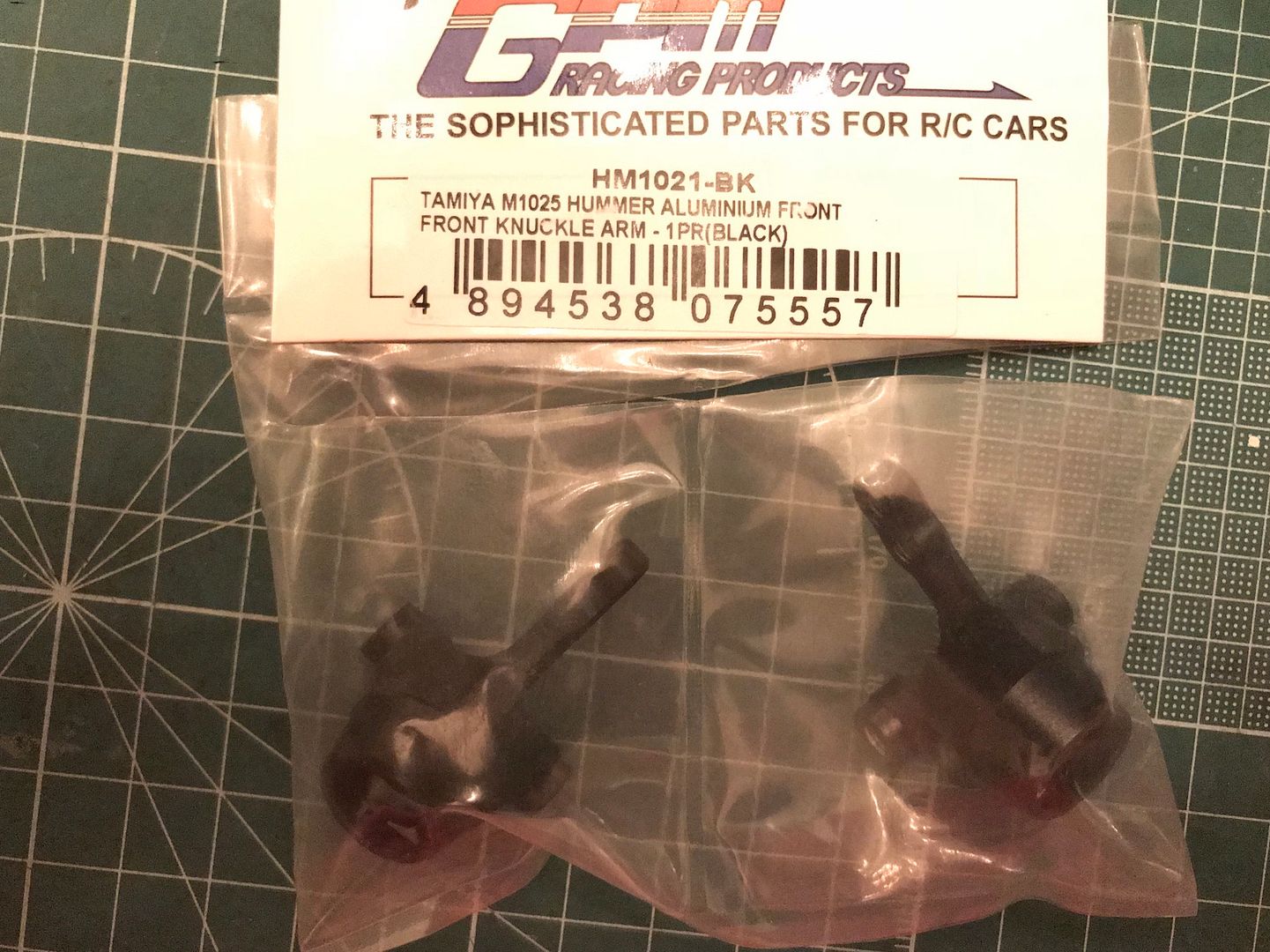 So to a question, is there anybody who knows if there is to get rods like these to use on the front arms, instead of the U bent one?
---

Some more buildsteps done.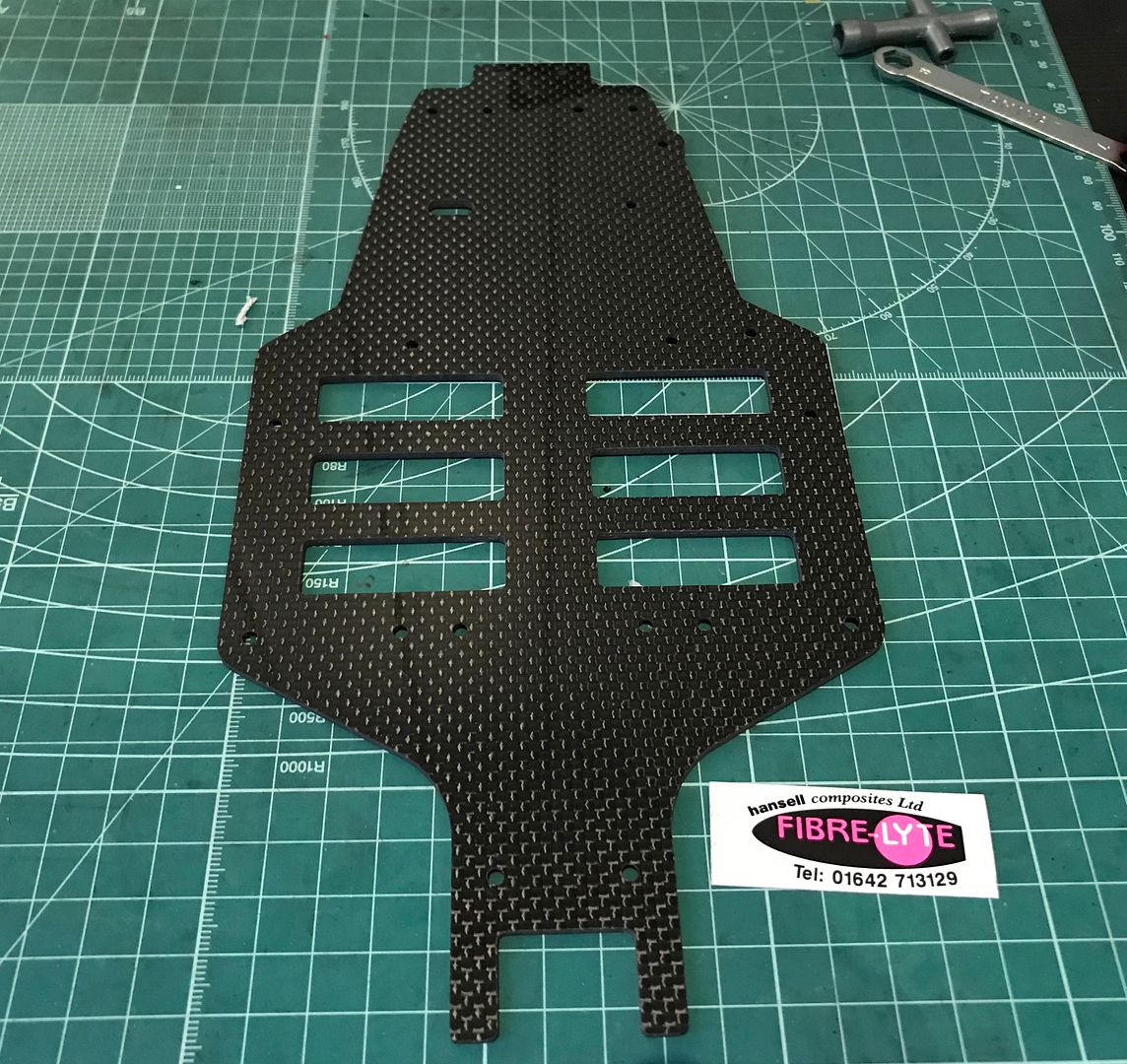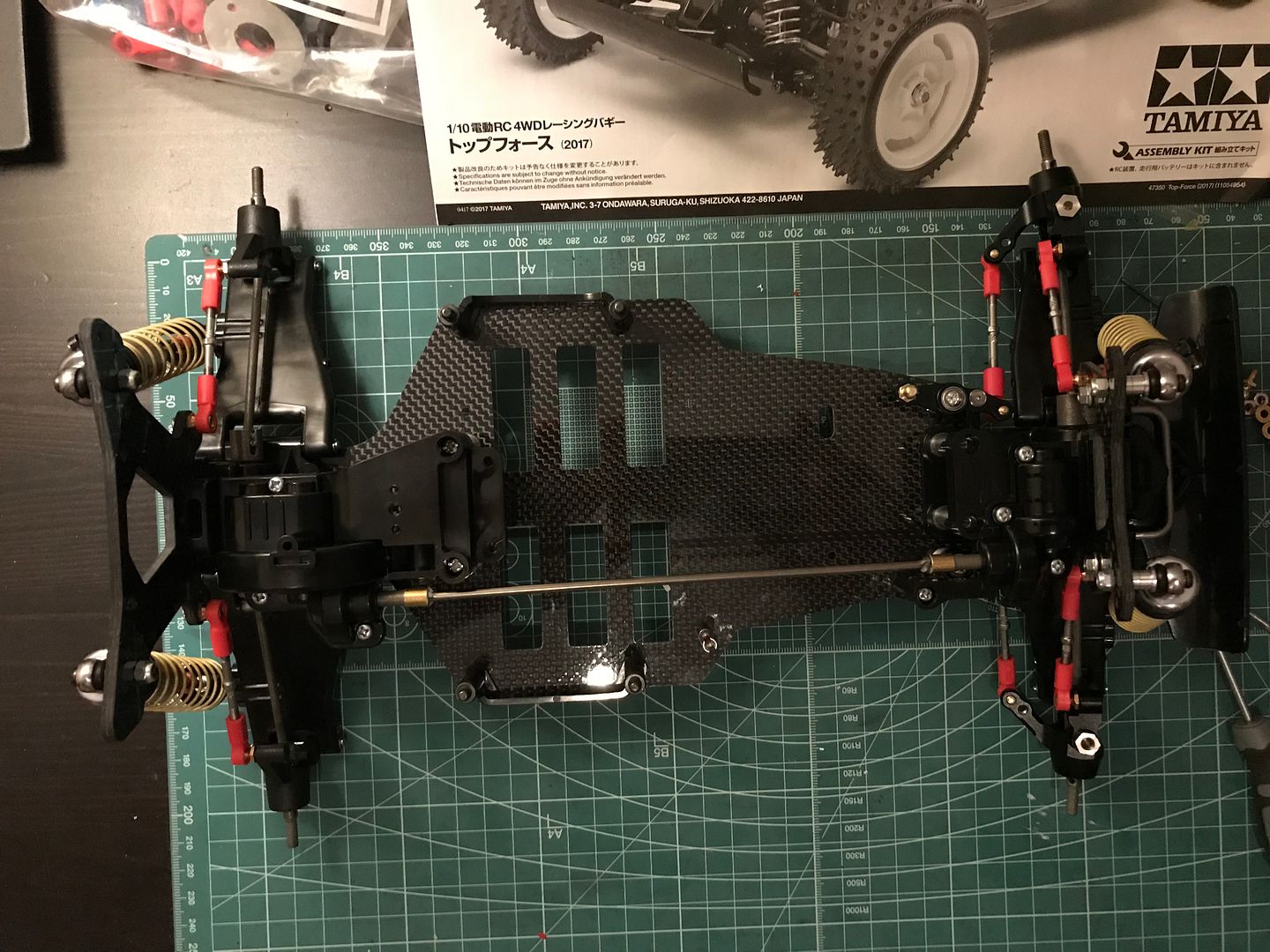 ---

Some more done today.
question my rear tires are a bit wobbeling, any other that have experianced it, if so what was the solution?
---

So it have been quite a while since anything happened on this build.
I have started to exchange all the bolts with titanium bolts.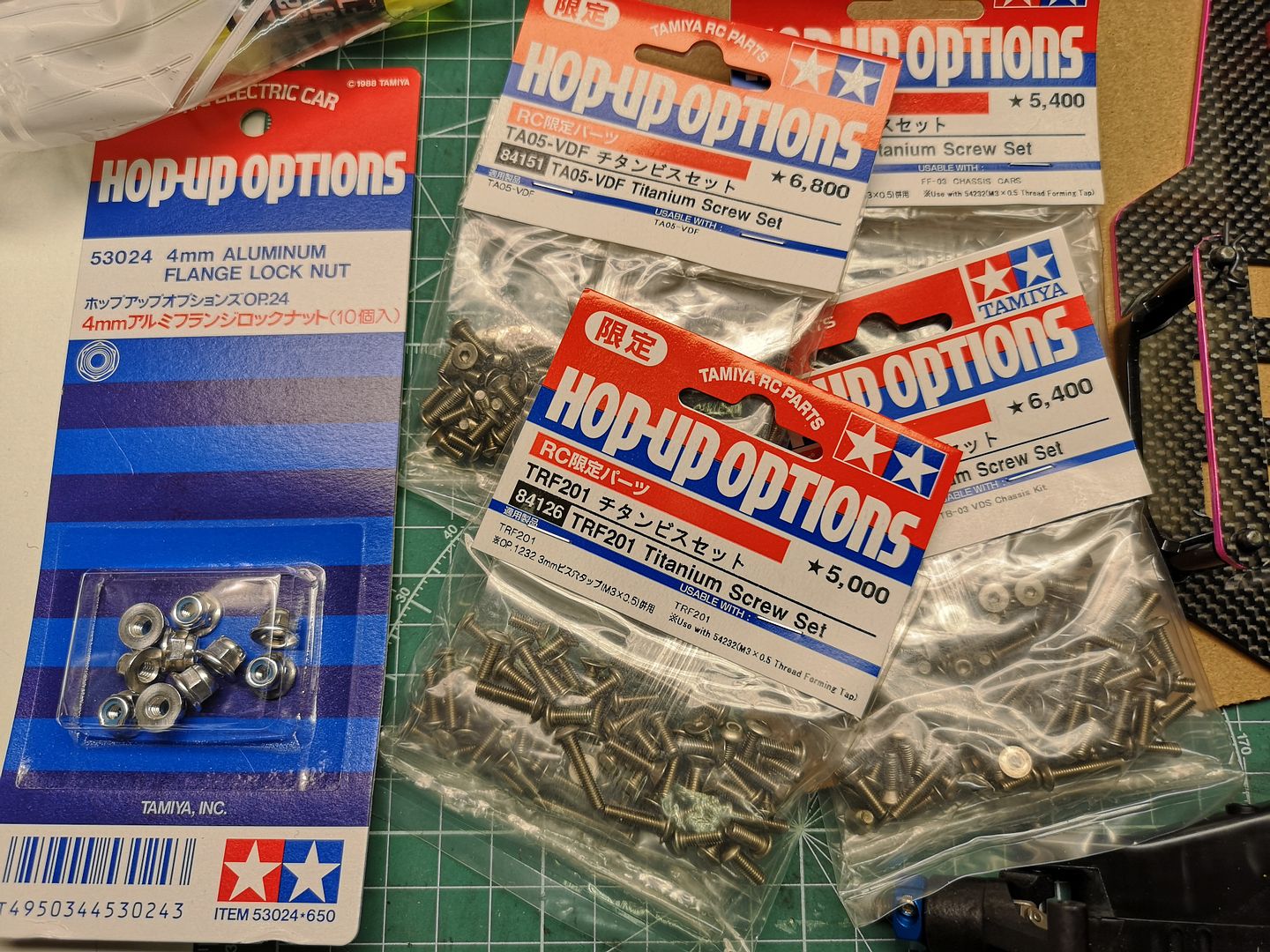 And I decided to use the originals since the aftermarket alu ones made the rear wheels and tires wobbly
So the plan is the exchange as many bolts as possible with the titanium ones, change the mid driveshaft to the tgx carbon one, do some mods, and get the body painted eventually.
---

Got a little more done on this car. I have changed all the bolts (accept one) to titanium bolts. I changed the wheel nuts to lighter alu one's.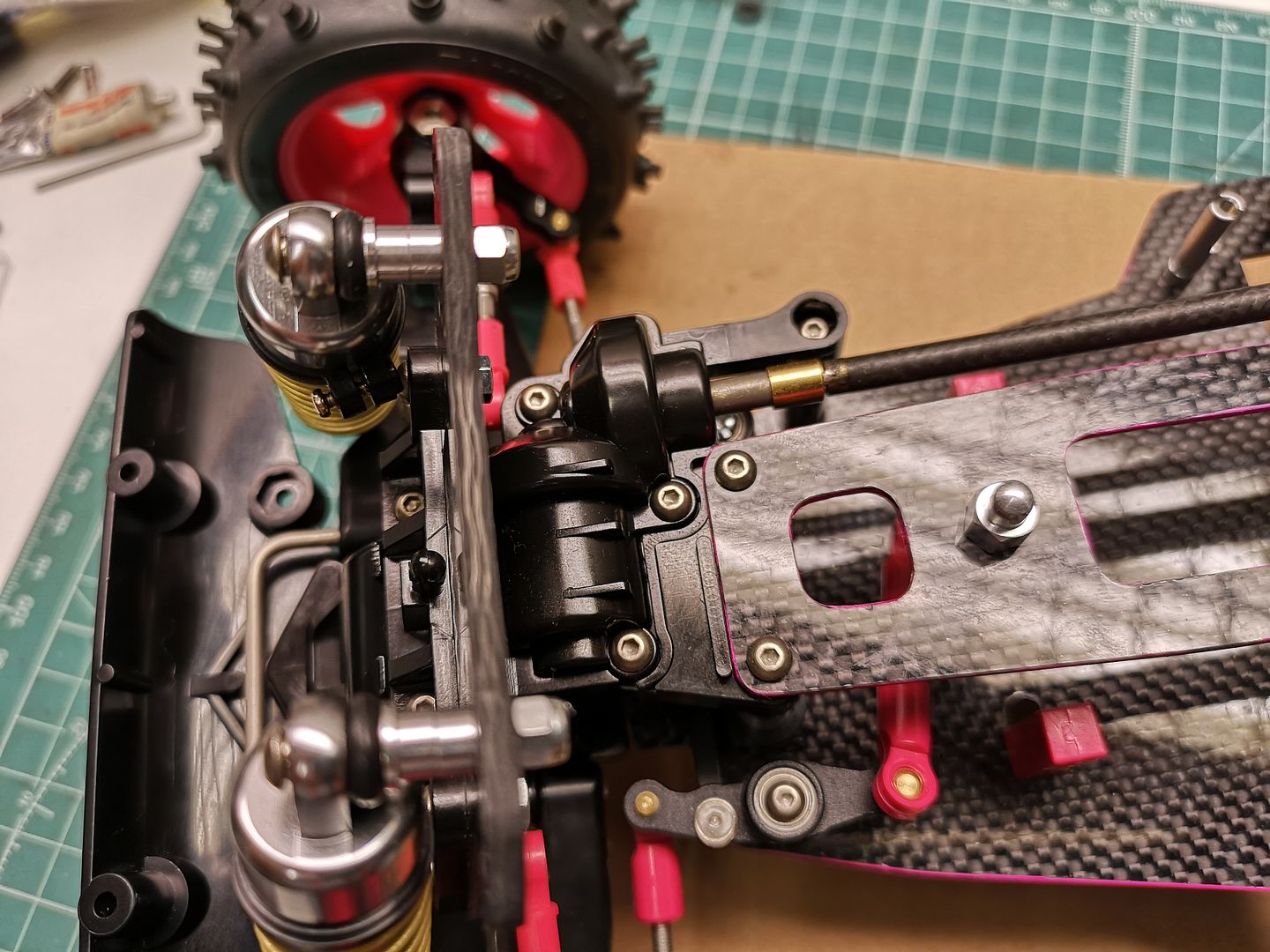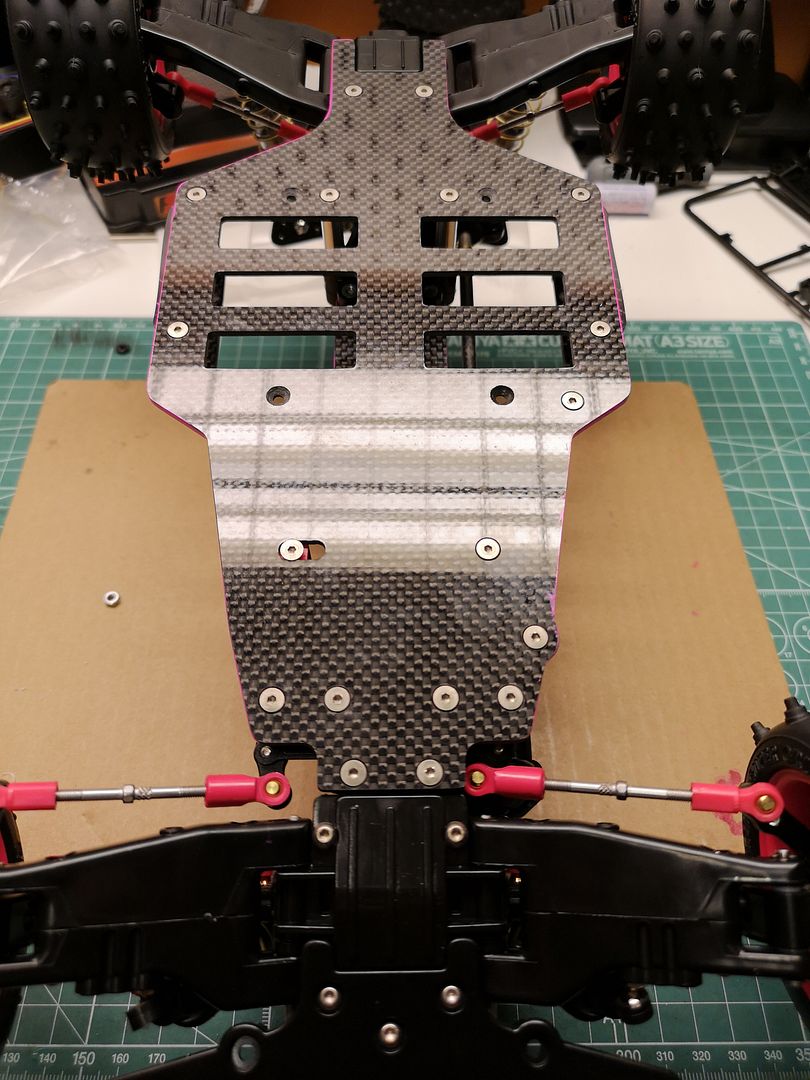 I mounted a motor that is a must have for the black edition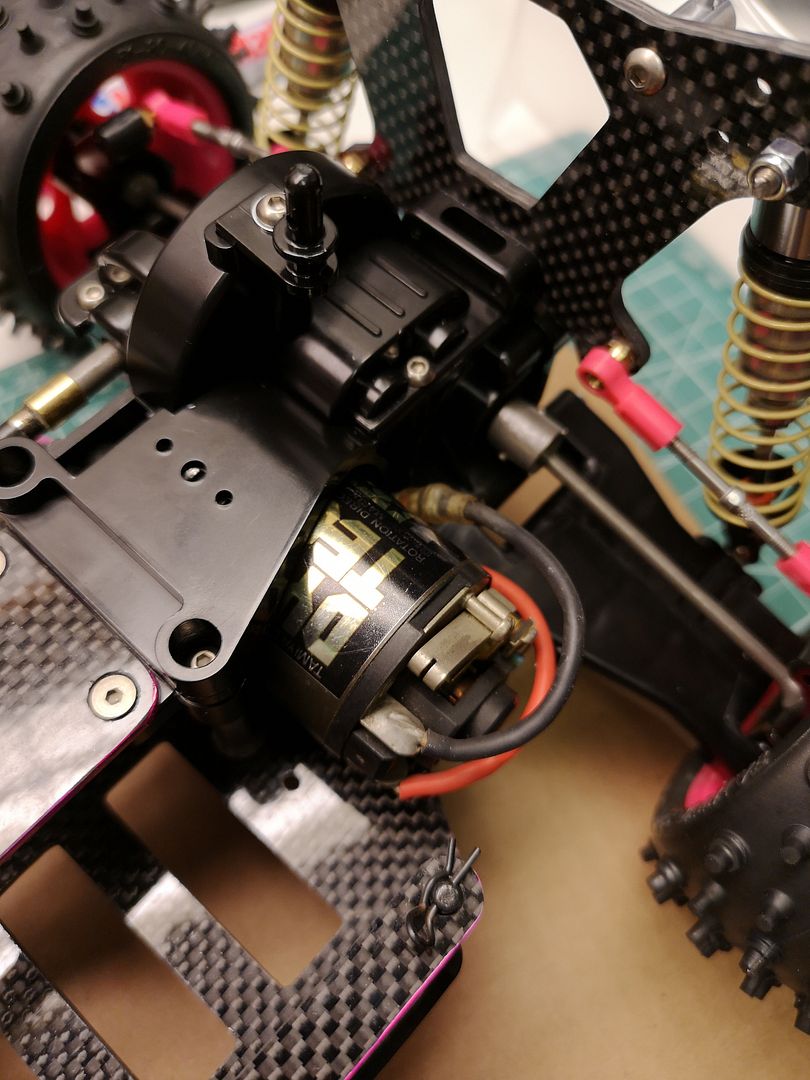 I also cut the body and wing, but this will be fine cut before it get's painted.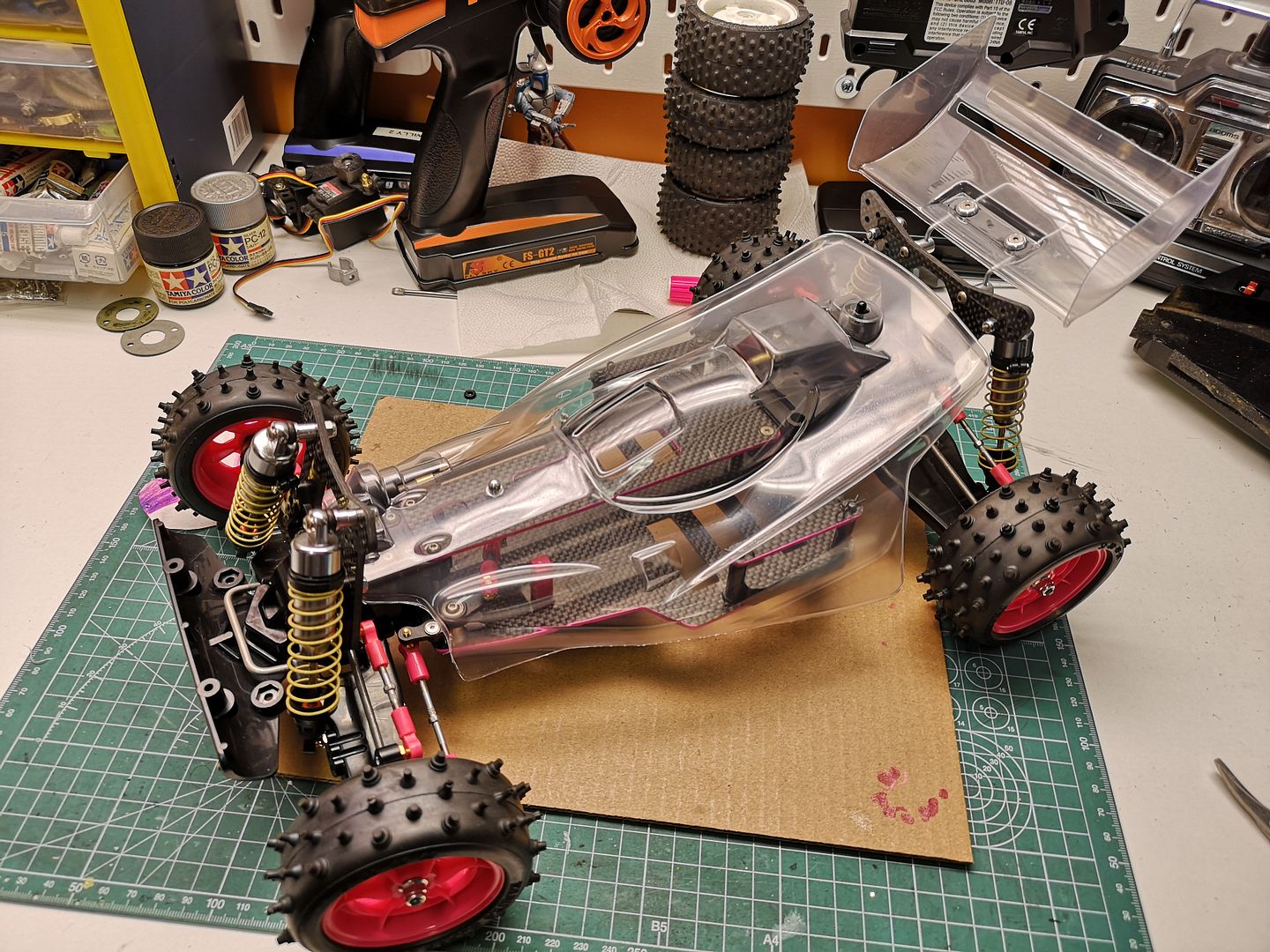 ---