Just some better pictures of the car. Still no paint, waiting for the spring to arrive so I can get it painted.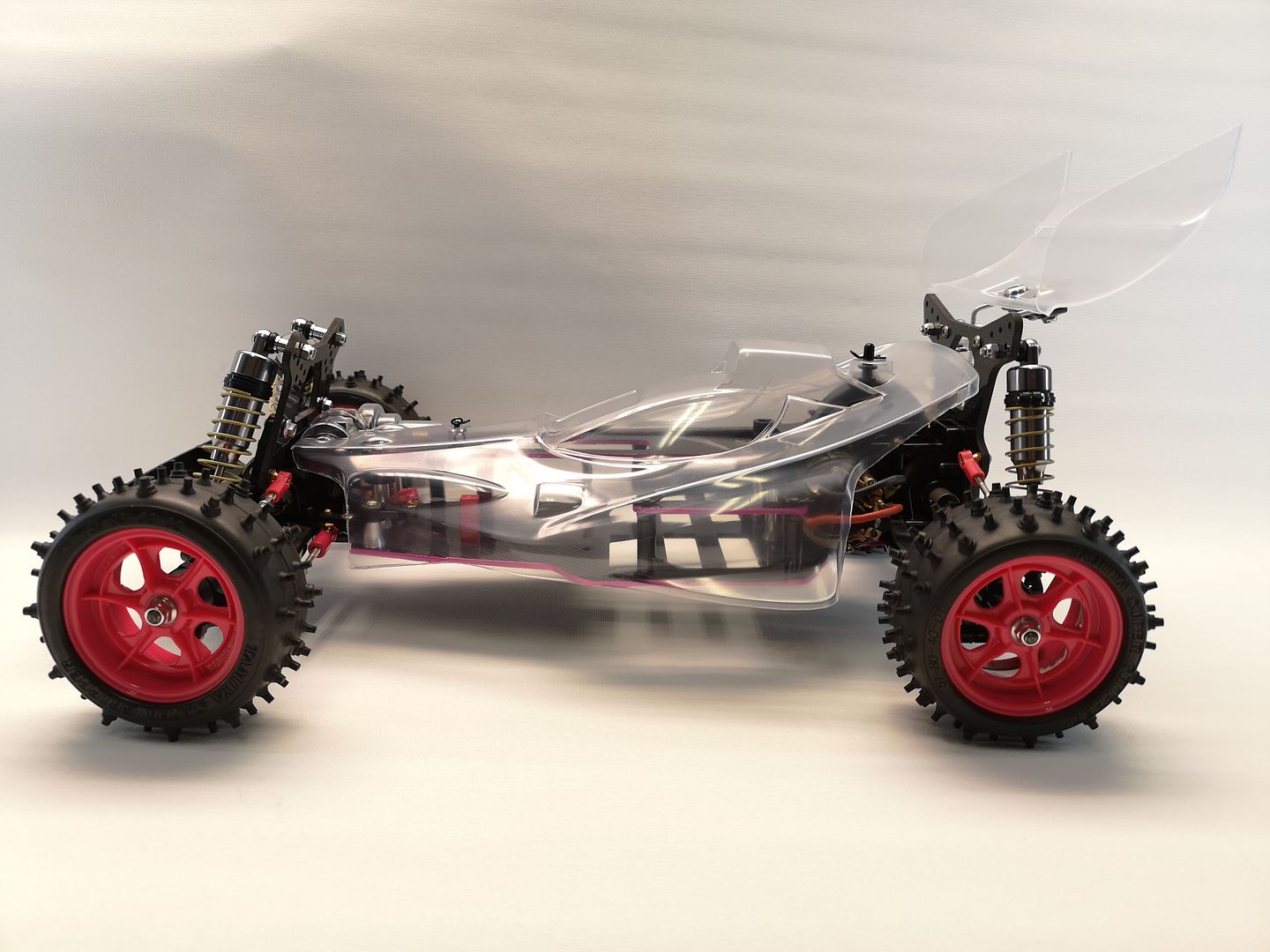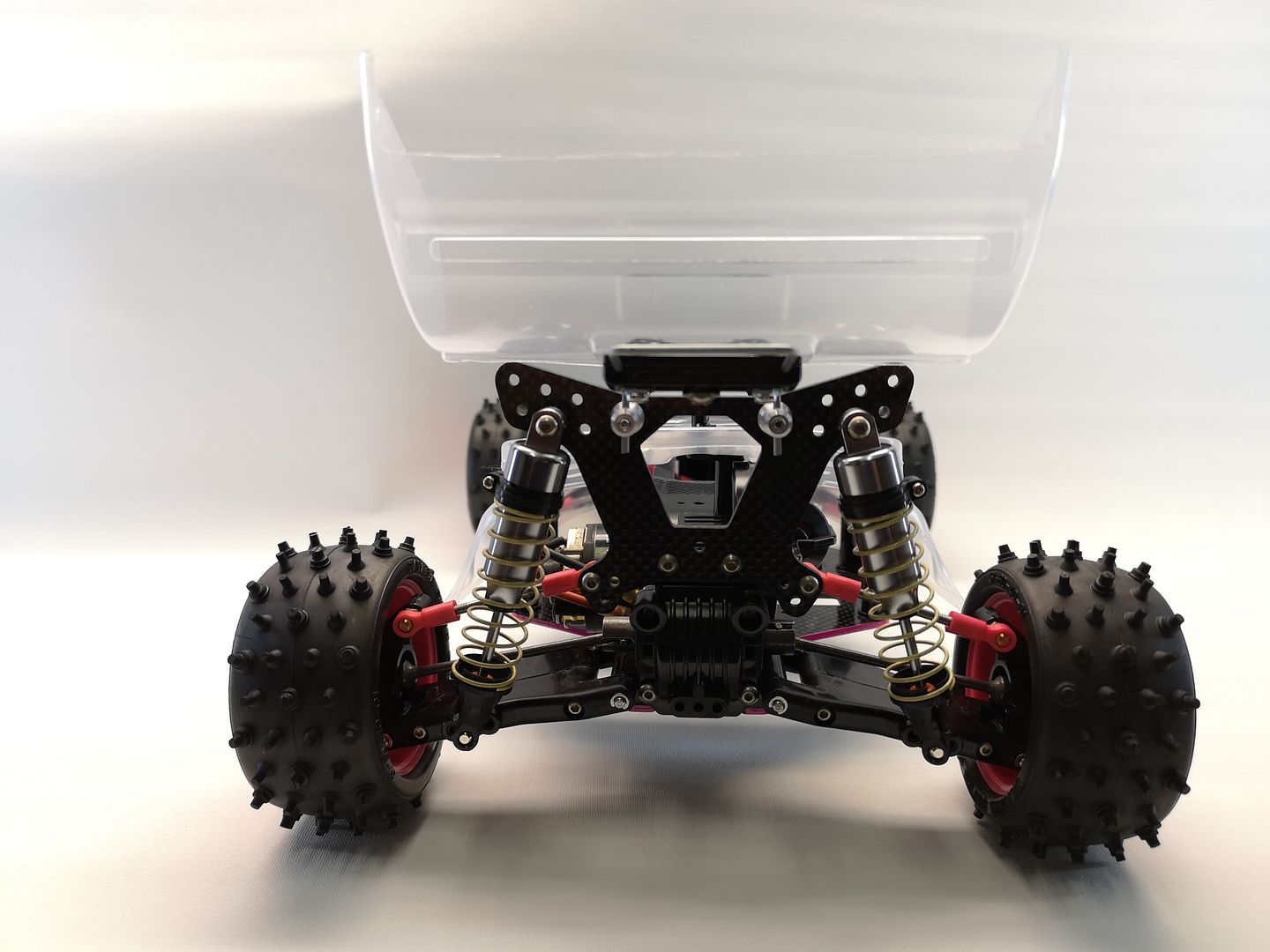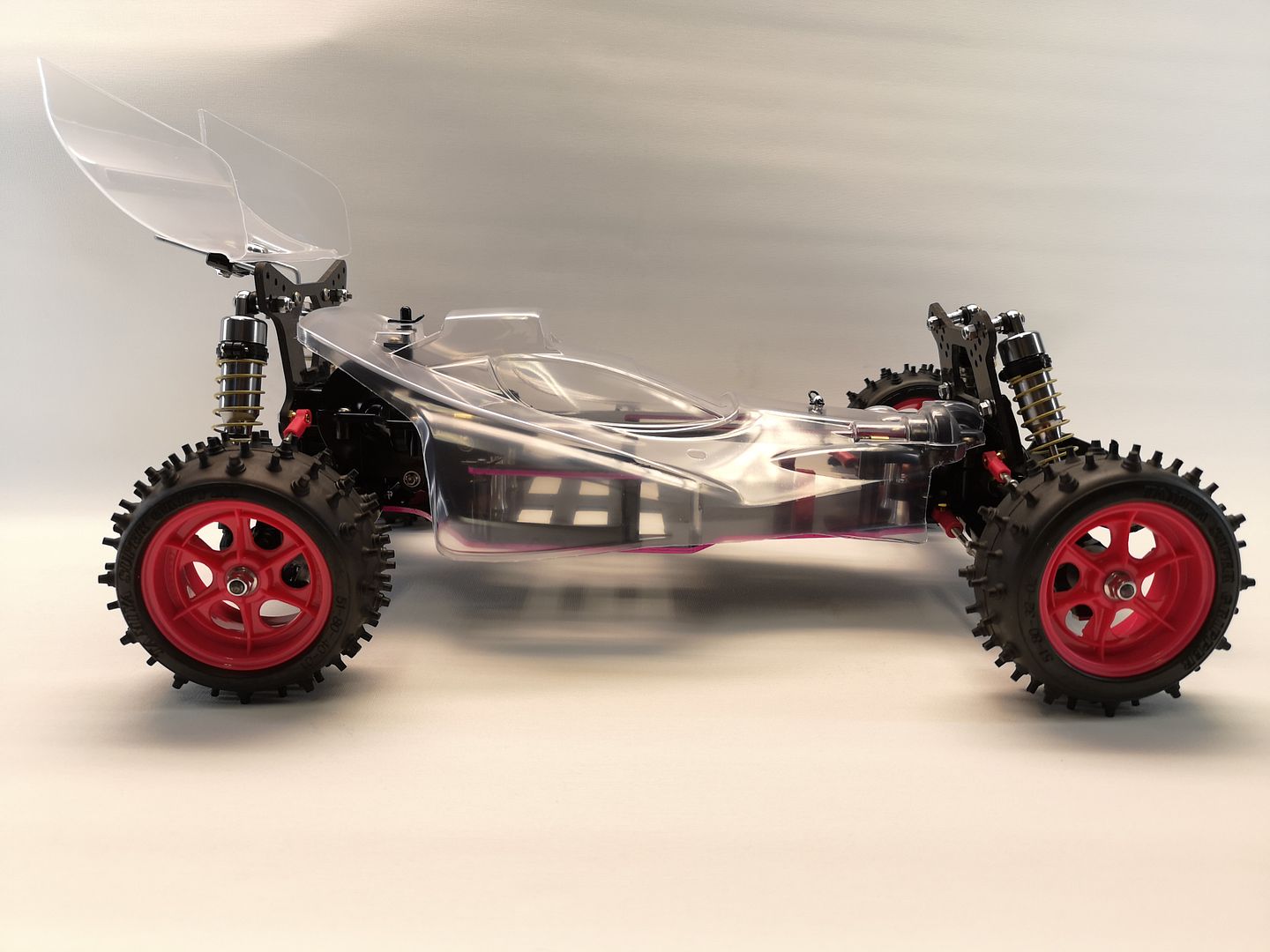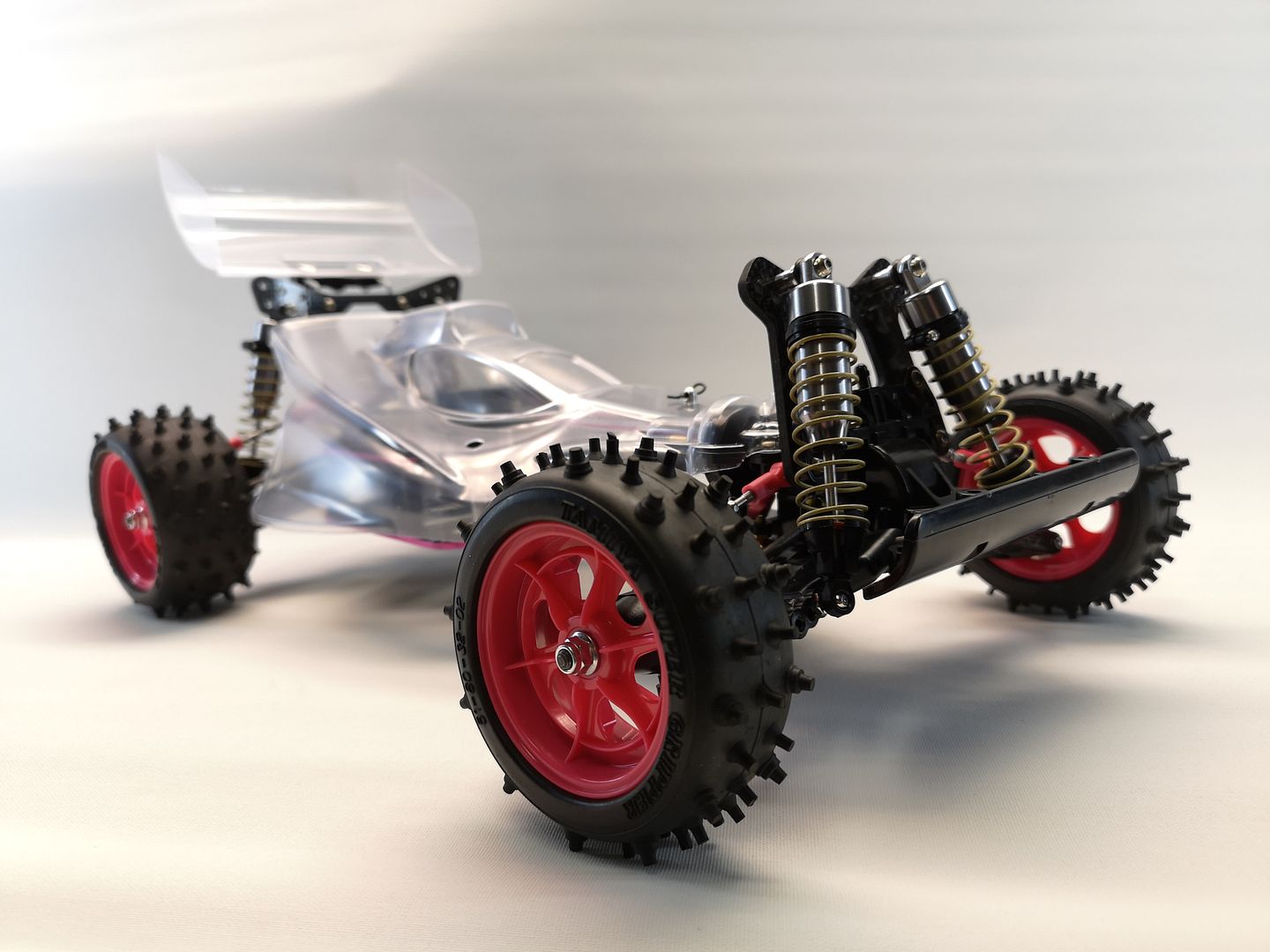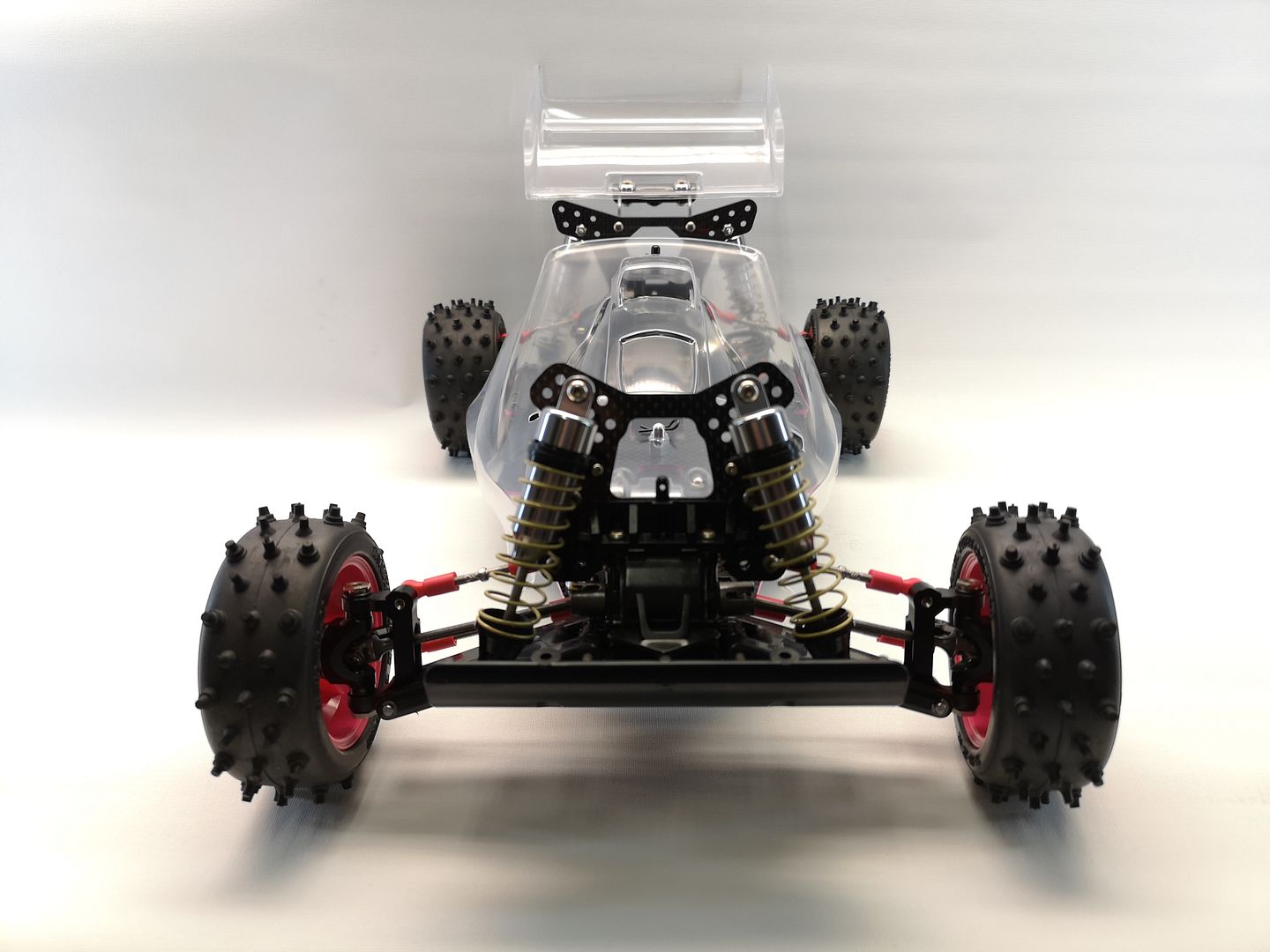 hmm, I see that I need even more light in my "photo-booth"
---
In my parts box I found some red/pink light servo mounts, that I thought would work good on this car.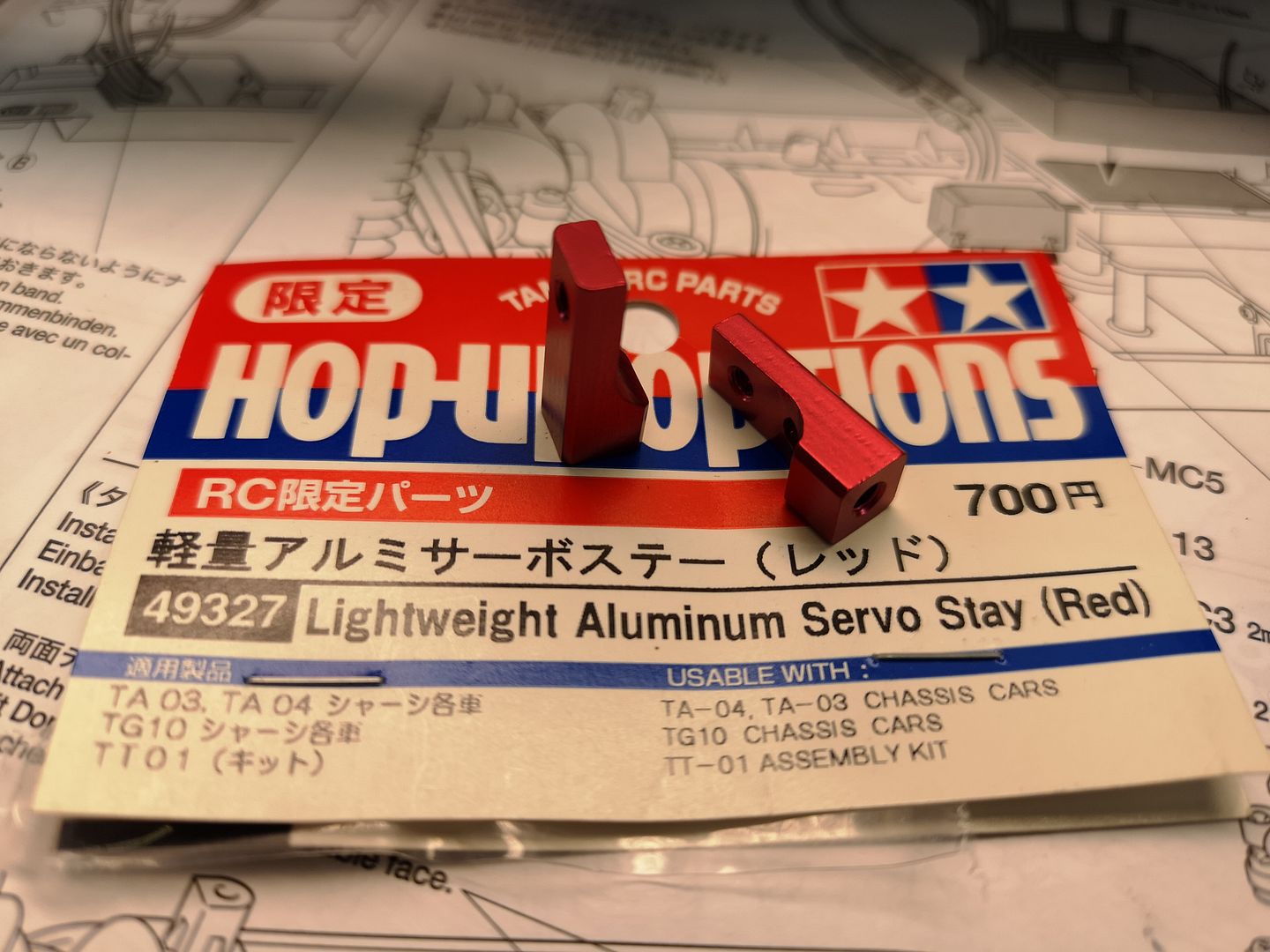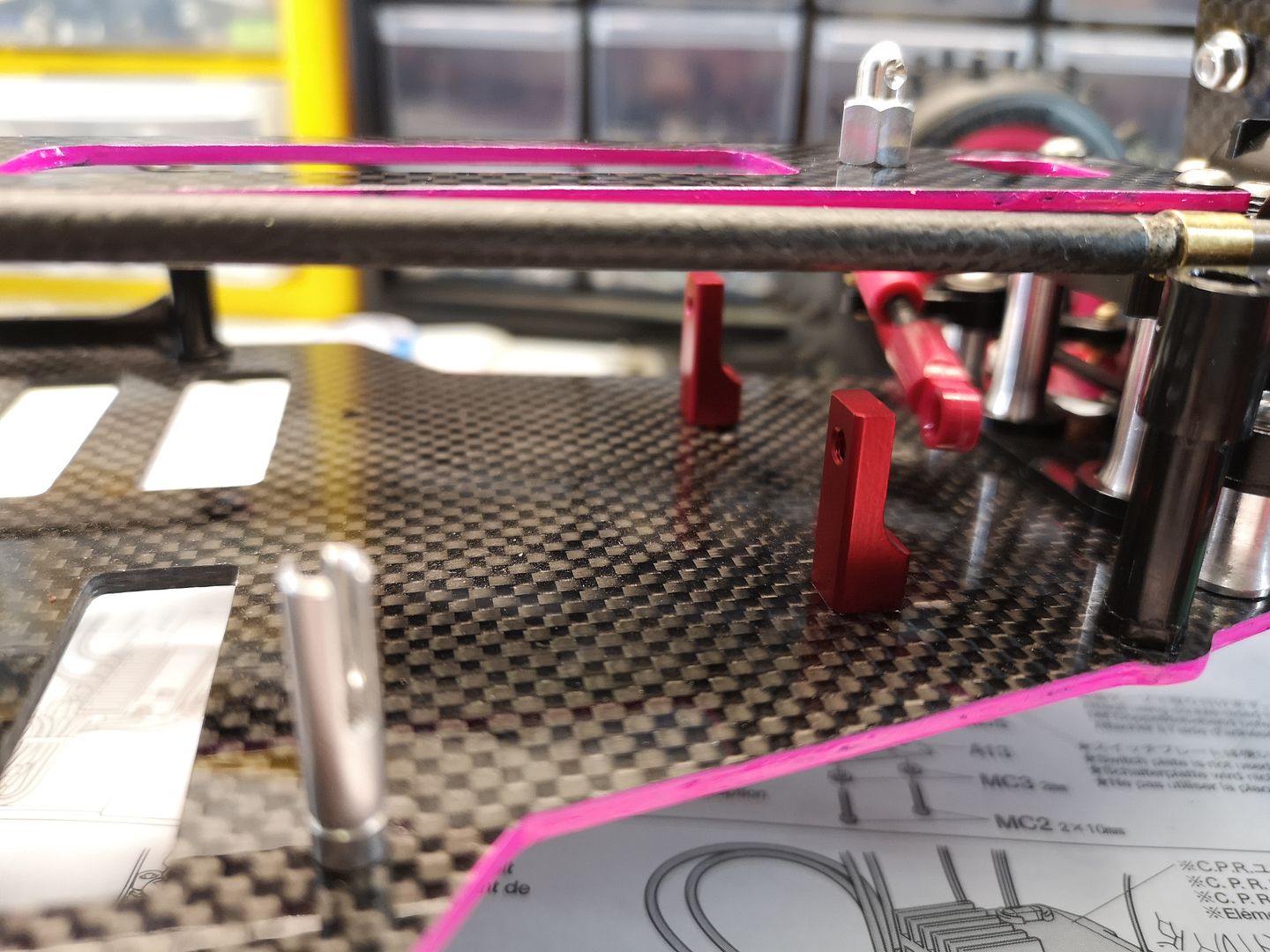 So these are more red than pink, but they don't look to bad on the car.
---
Short update today. I finally found these neat parts again, I didn't remembered where I put em 😋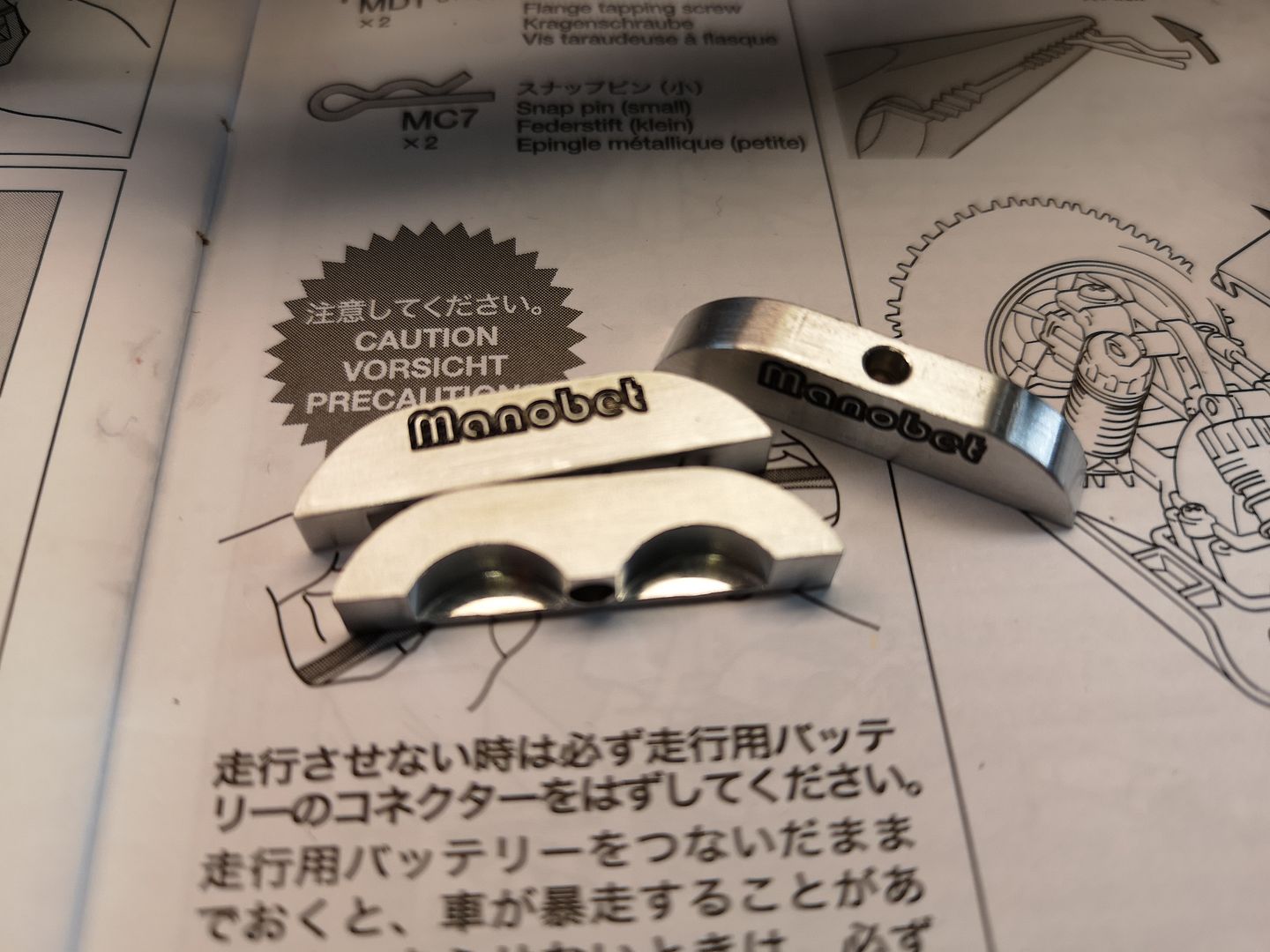 Perfect fit and it looks really nice.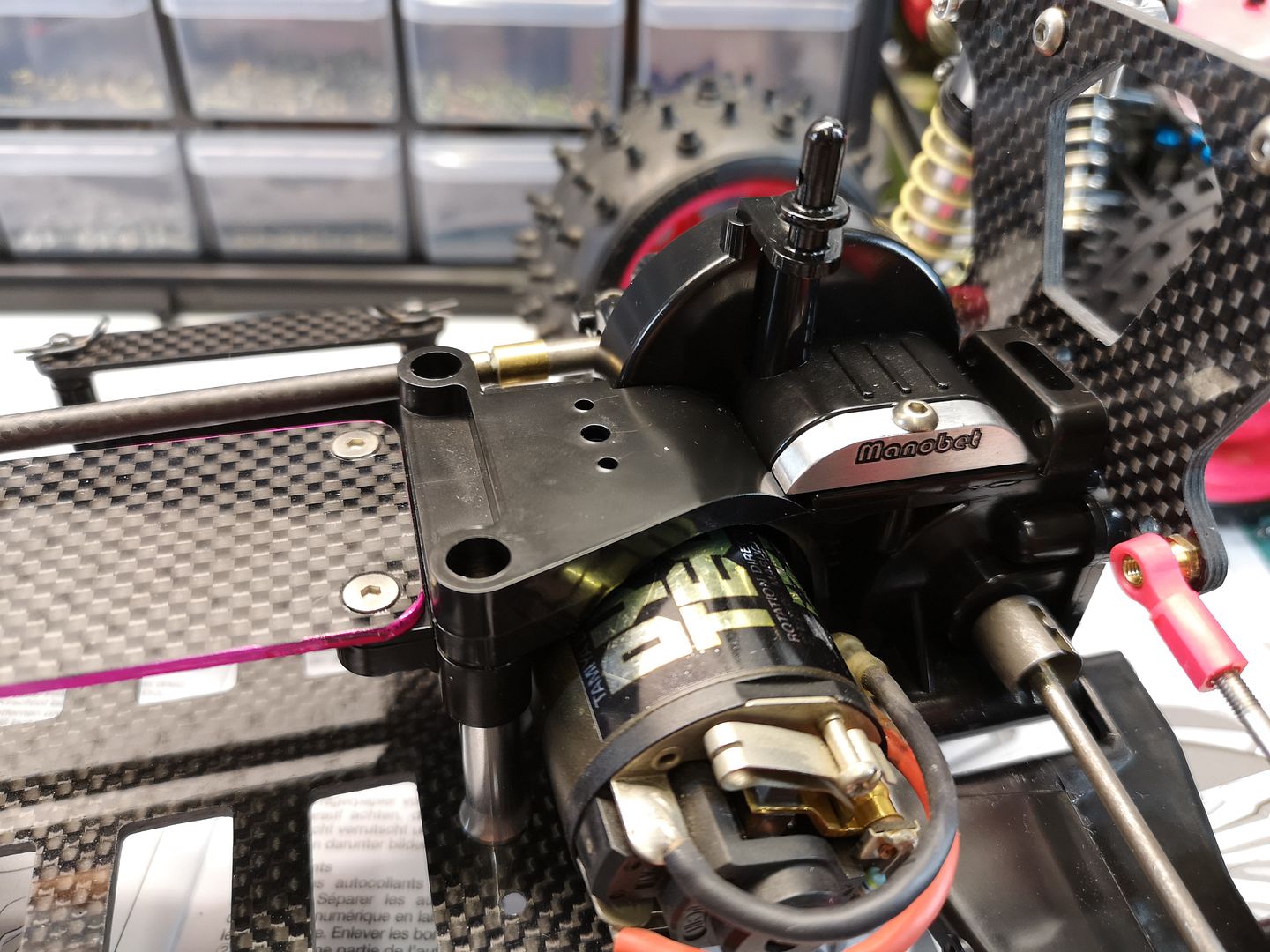 ---
I got hold on a set with the carbon fiber version og the rods/pipes that goes through the gears in the rear transmission.
It is really super light. I'm thinking these must be possible to make yourself of an carbon fiber pipe in the same dimension.