So I always wanted a Optima Mid, actually since back in the days. Even dough I can remember that I never understood the others, how they could even consider anything else than Tamiya. But this car is such an awsome buggy, it got the right look and some very nice decals.
That said my Optima Mid is no looker, but I hope I can turn it into an nice survivor car.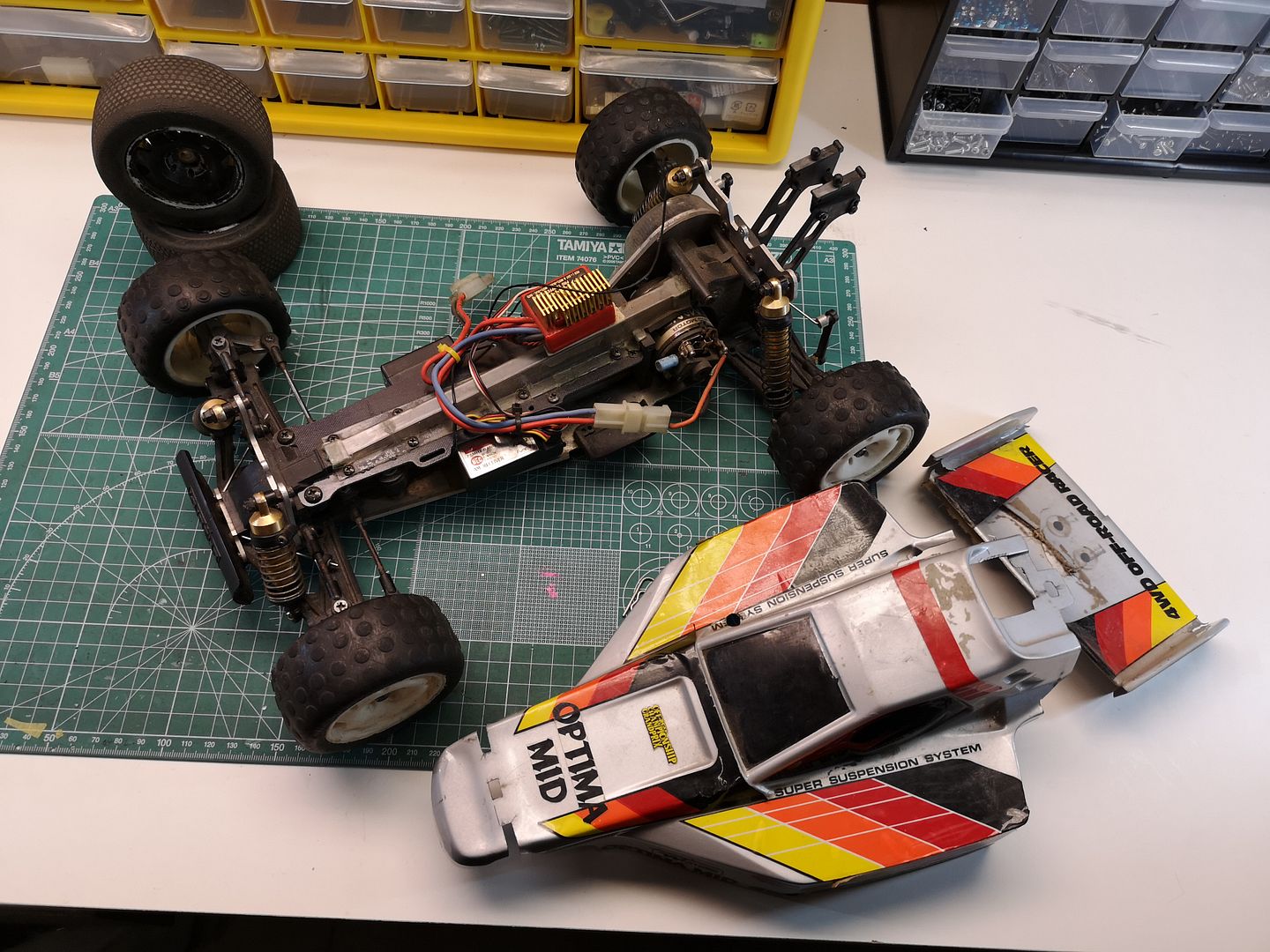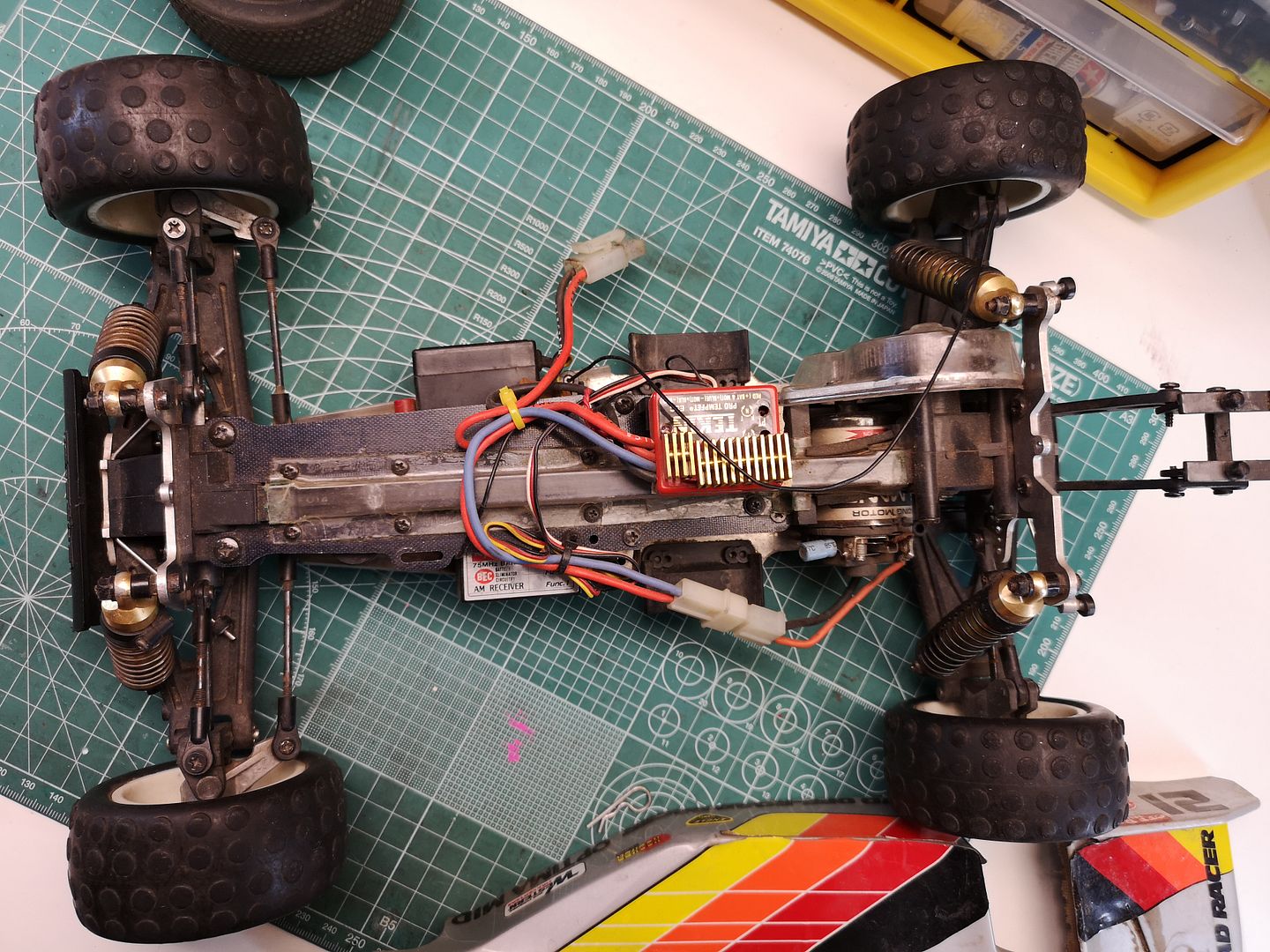 I have disassembled the car, so that i can wash all the parts.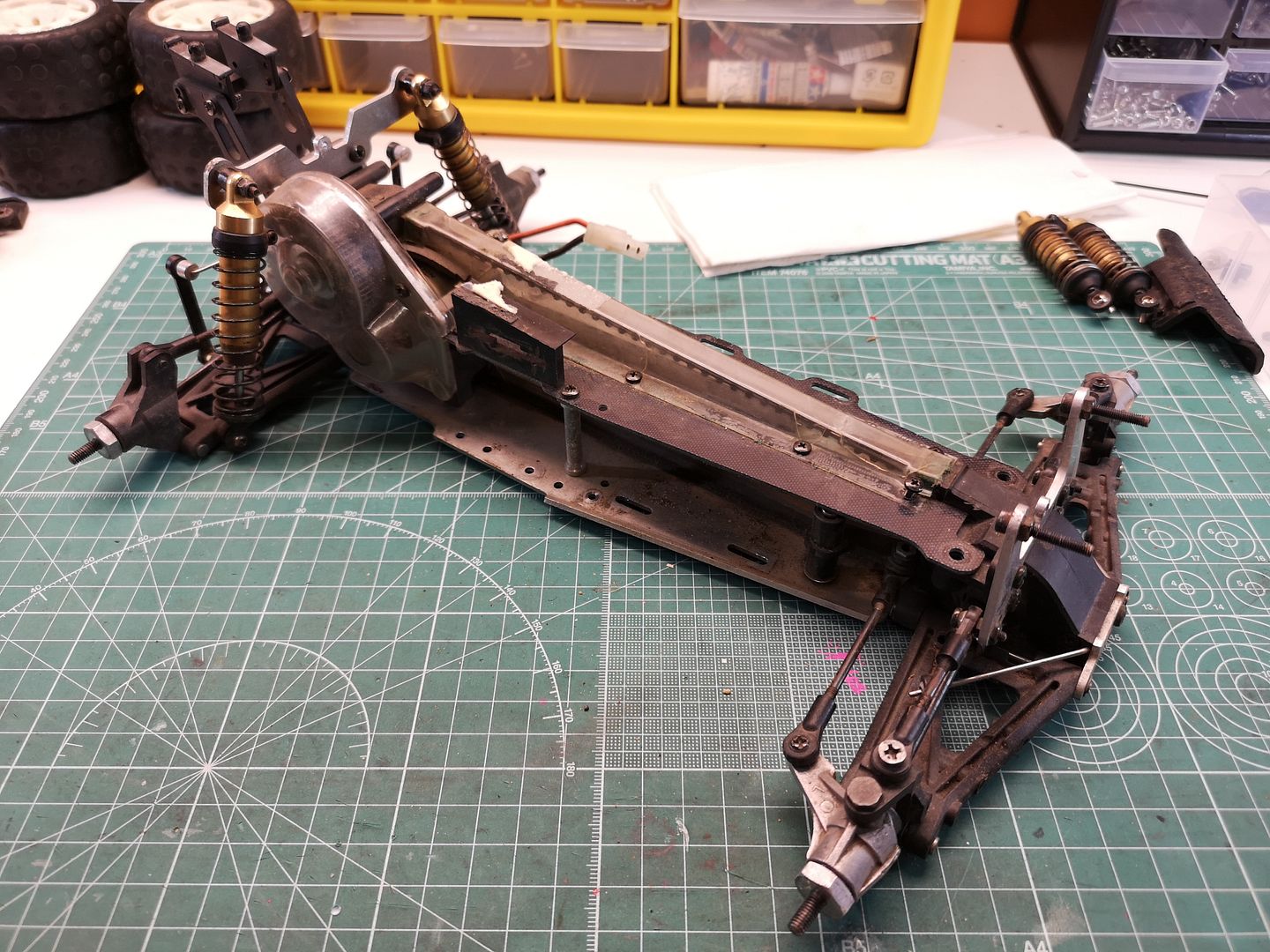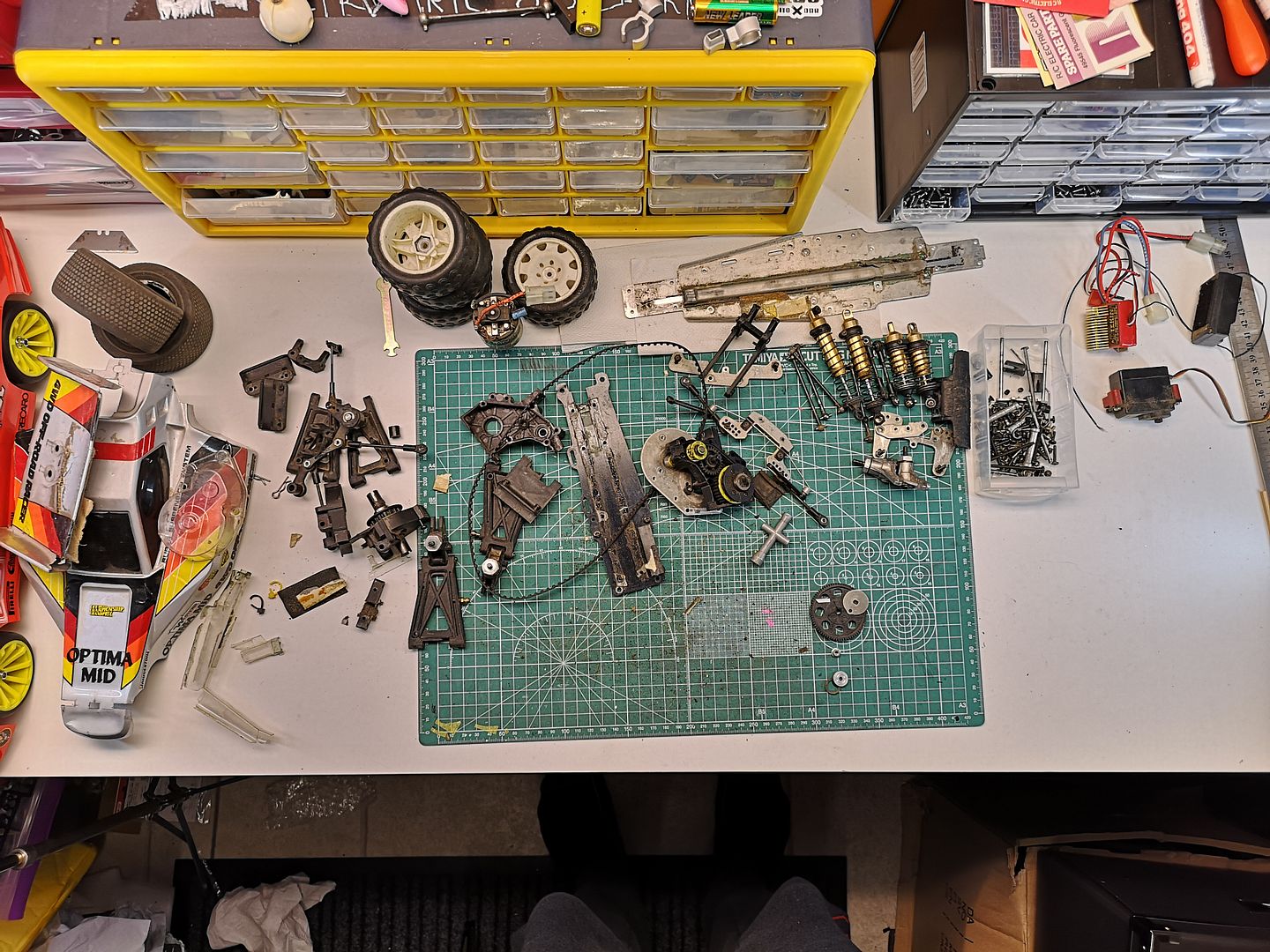 I have already bought a new body (TBG) and decals (MCI Racing). I guess I could just have painted and applied decals to a new body and added some new tires, and this one would have looked stunning on the shelf, but I can't just get myself to take such an short cut.
---
Finally got some more done on this car. I have now taken and disambled all the parts. I also found the body and decals, i saw that I was missing the transmission cover and the belt covers so I have ordered them.
I then took most of the aluminiums parts and polished them, I was thinking of replacing them with carbon parts, but since I don't have the correct thickness I thought I just polish them. I should mention that I used Autosol metal polish and a dremel.
Here is a 50/50 pictures where you can see the big differencs
The bottom chassis looks really bad, and it has some very strong glue to it.
In order to get the most of the glue of, I used Sitrus spray. It took allot but not all.
After a hour rhe result turned out ok
All the parts done.
---
Got the parts from TBG to protect the belt
I also found some time to do the mandatory wash of all the parts. So now I can start to assamble the car again 🙂
---
Looking at the gears, to see how bad they are, and to see if there is any hope that they might be ok for some time more. I was surprised to notice that they weren't that bad, it was actually dirt on the gears that made them look to be in very bad condition.
Here you can se a 50/50 picture which on the left side I have removed the dirt and not on the right side.
The next gears
All this dirt was on the gear between the teeth..
Done
Then the last gear to clean and regrease.
All done
Started then to assamble the rear gearbox. Decided to put some ball-bearings instead of the non bearings.
I noticed that the belt also had some dirt between the theets so needed to give it a wash.
I forgot to take a picture from the inside, if I ever take it apart again I will try to remember to take a photo. all mounted togheter.
Next step to do came to a rather quick stop. As I'm missing the triangle shaped part.
Lucky for me, Mark Tootell, in the Facebook "Kyosho vintage RC" group helped me with some measurements. So I should be able to make one myself using carbon fiber.
---
Got the bracket made, after the second attempt, I was a bit rusty and used a to big cutting disc on my dremel.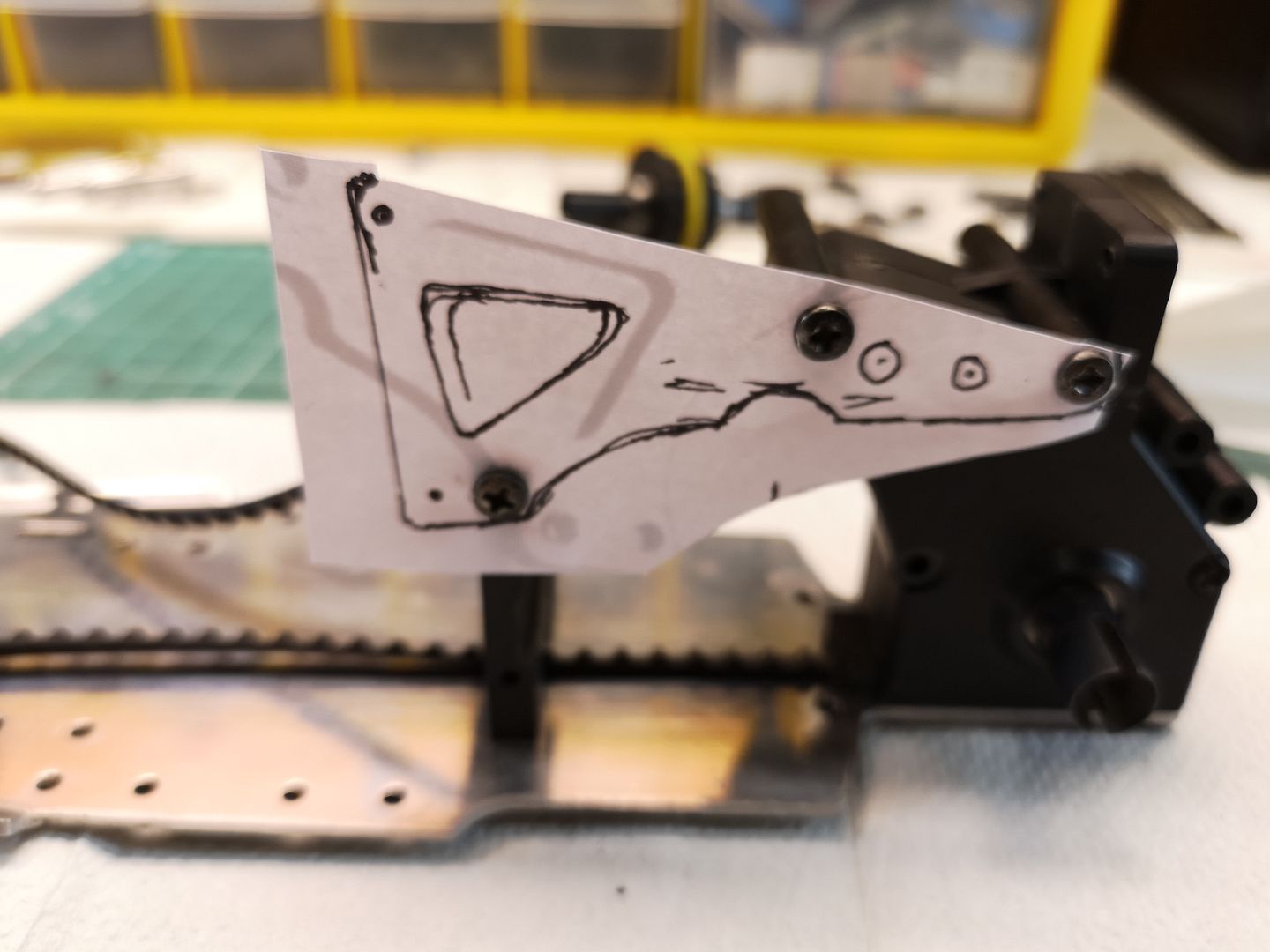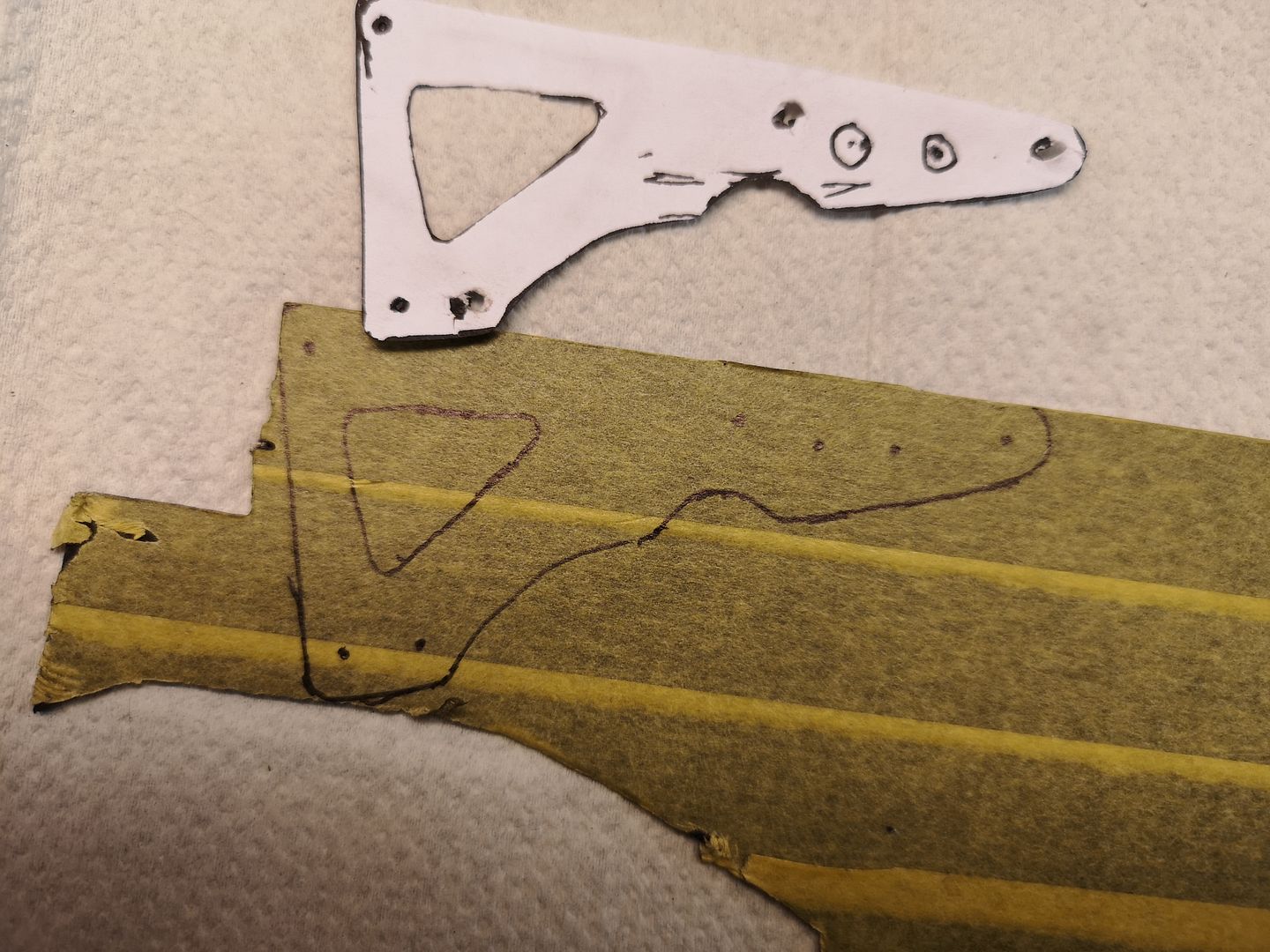 Final result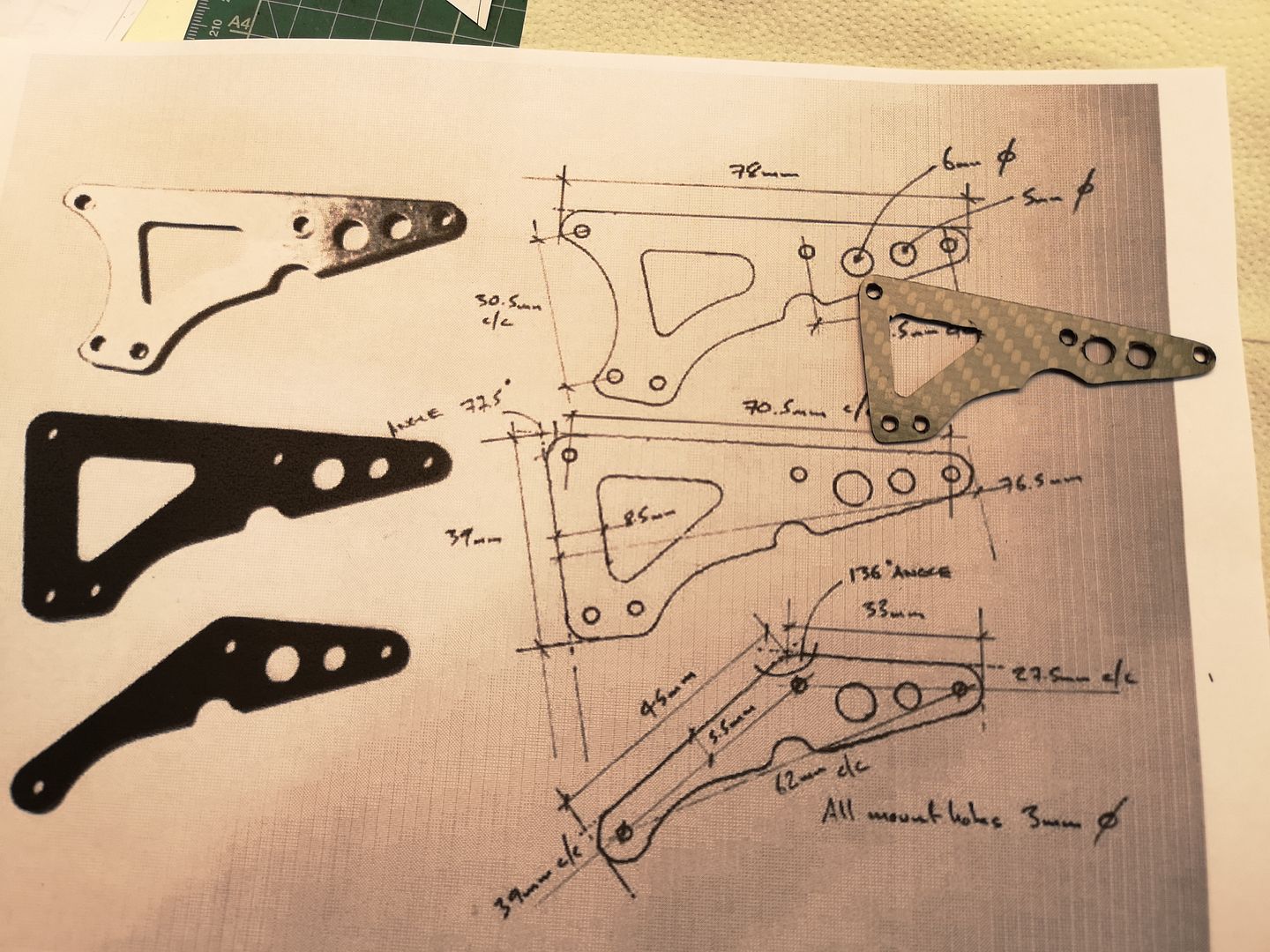 Got an instant problem when i was to mount the bracket and motor mount to the gearbox. It says in the manual that I should use 3 m3X45mm screws, but I could only find 2 of them. So off to the hardware store to get some.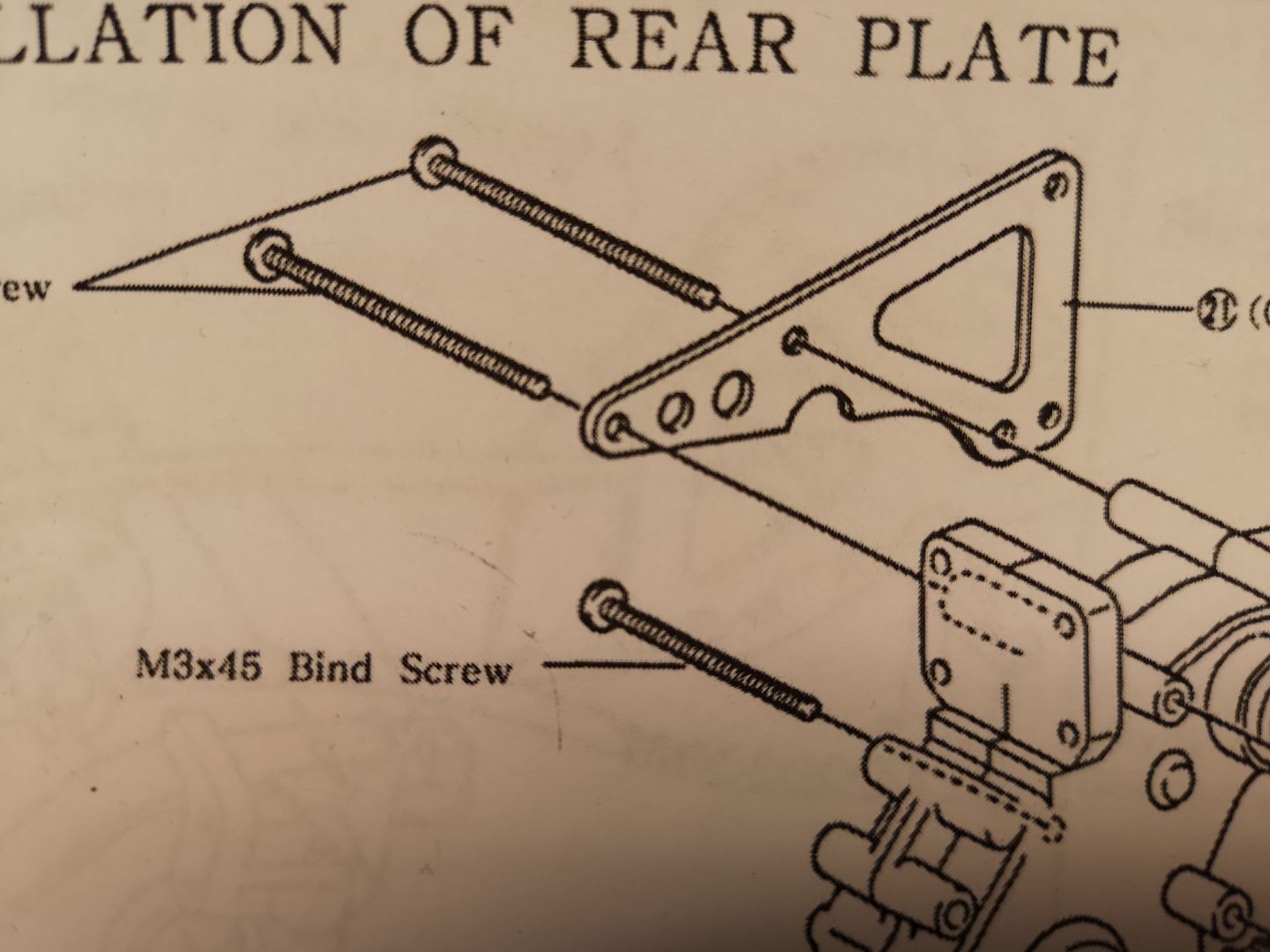 OK so i didn't find any that was 45mm, so I bought 40mm in hope that it would be ok. Once I got home and tried it I realised that the manual was wrong since the 40mm was way to long.
So carried on to mount the spurgear.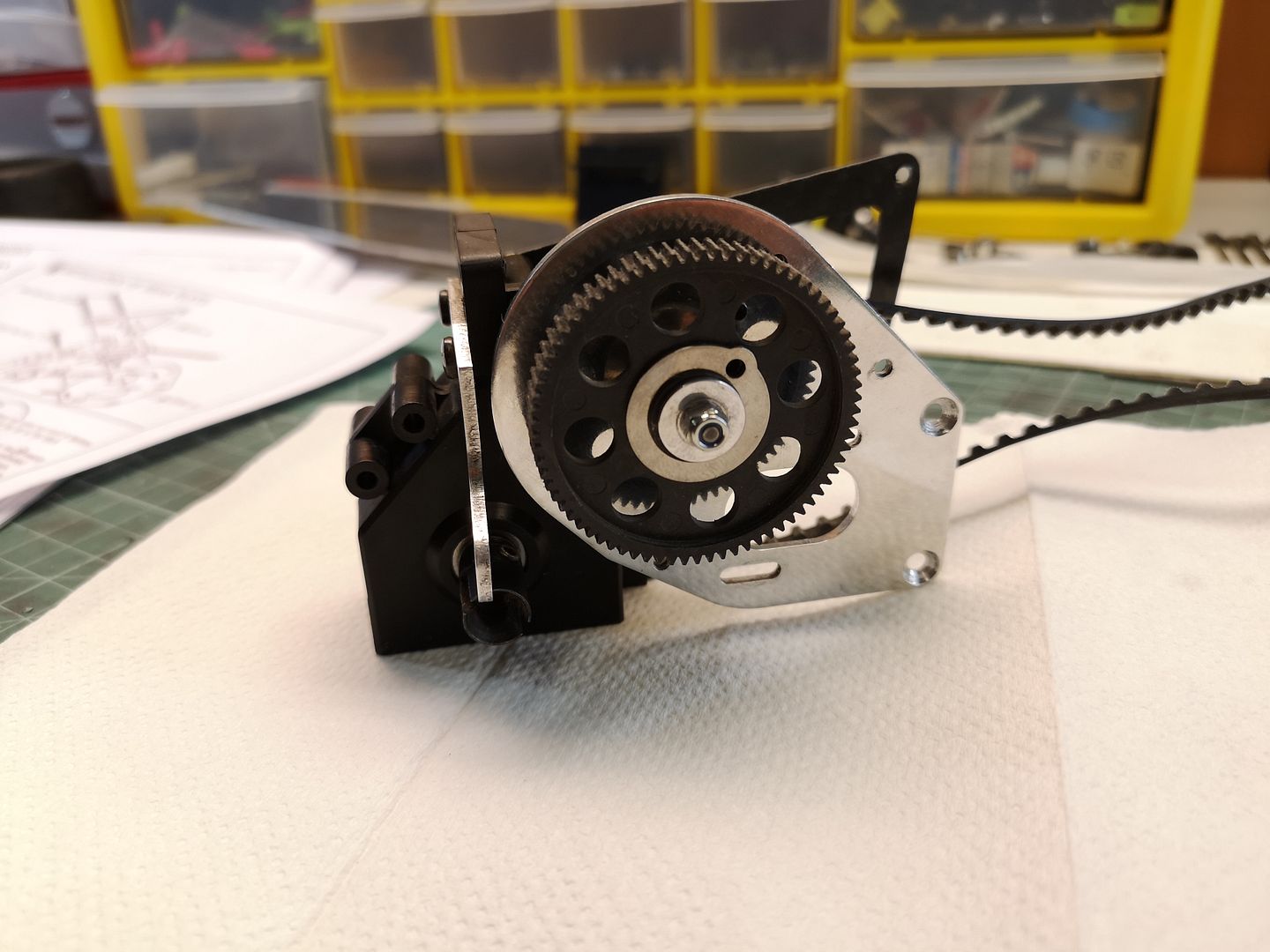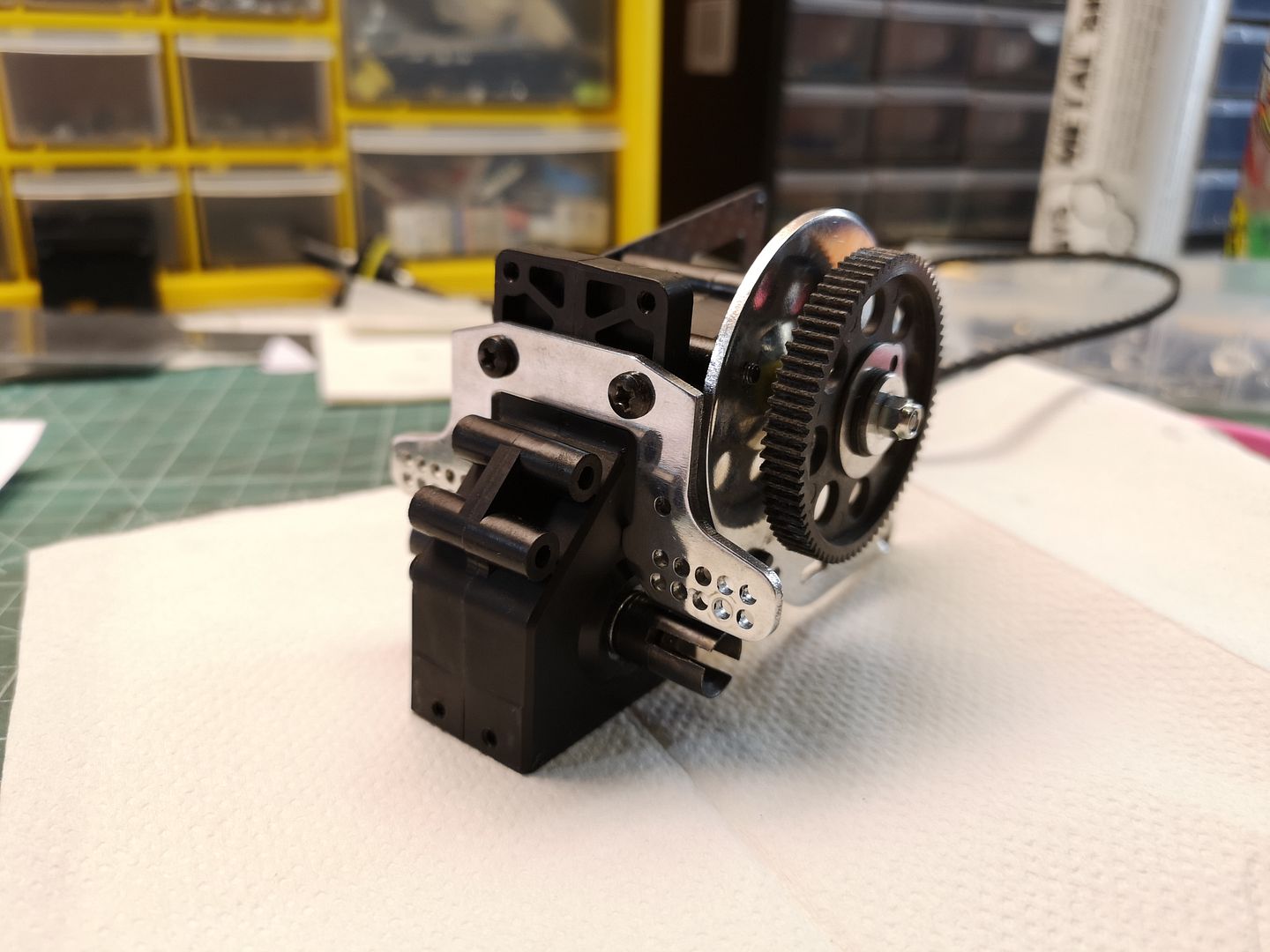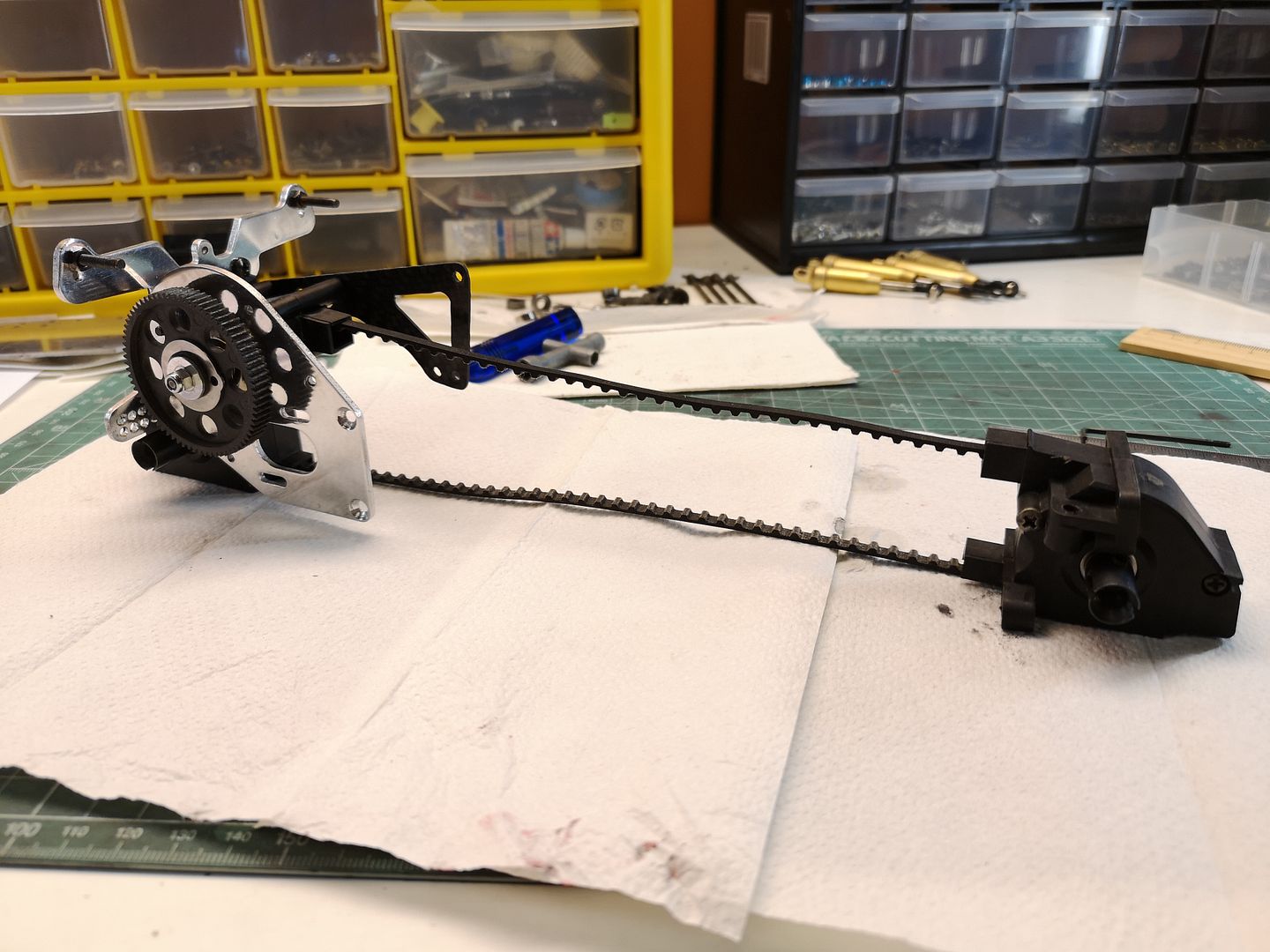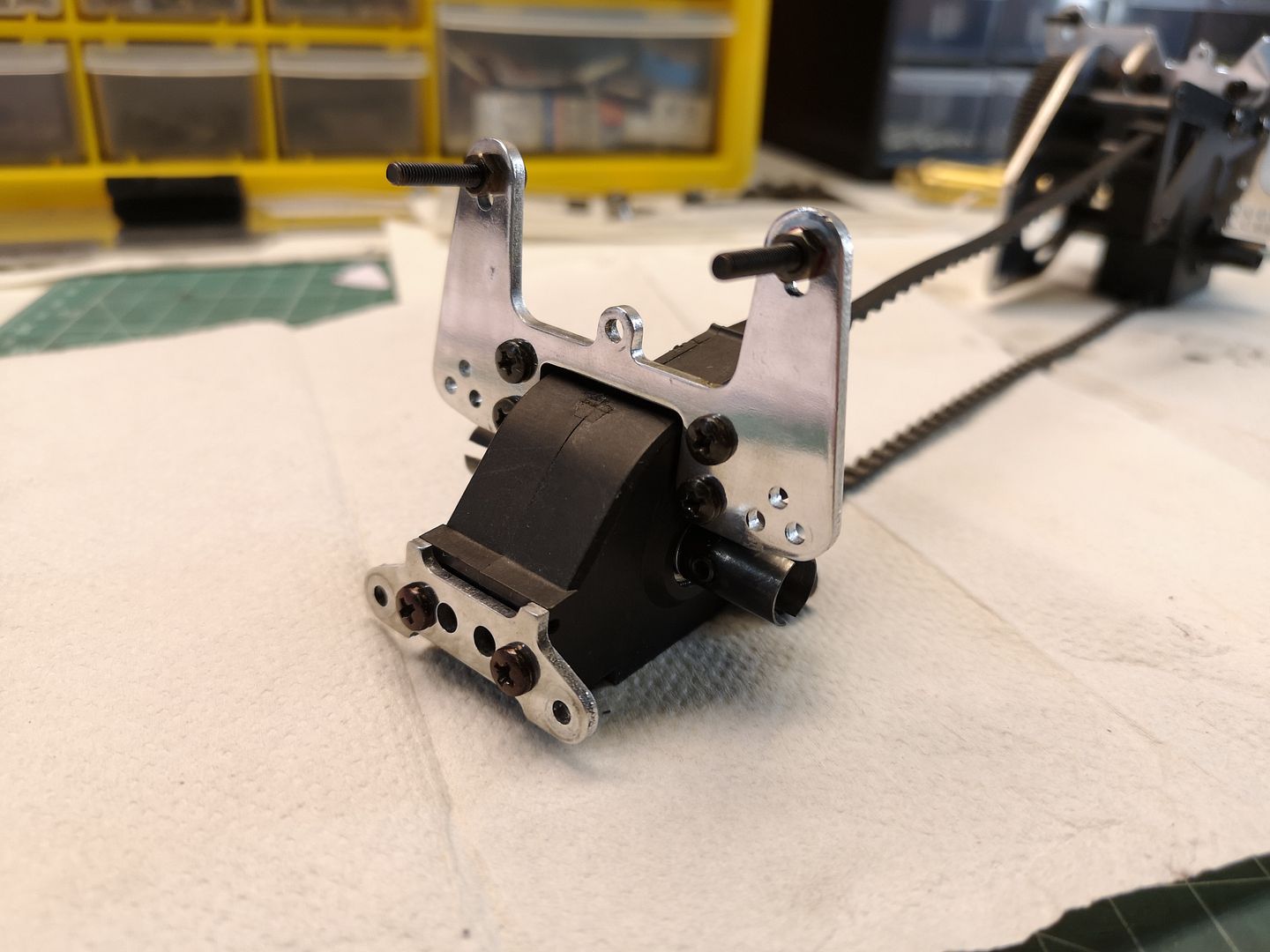 It's comming nicely togheter, I think this chassis will be really nice.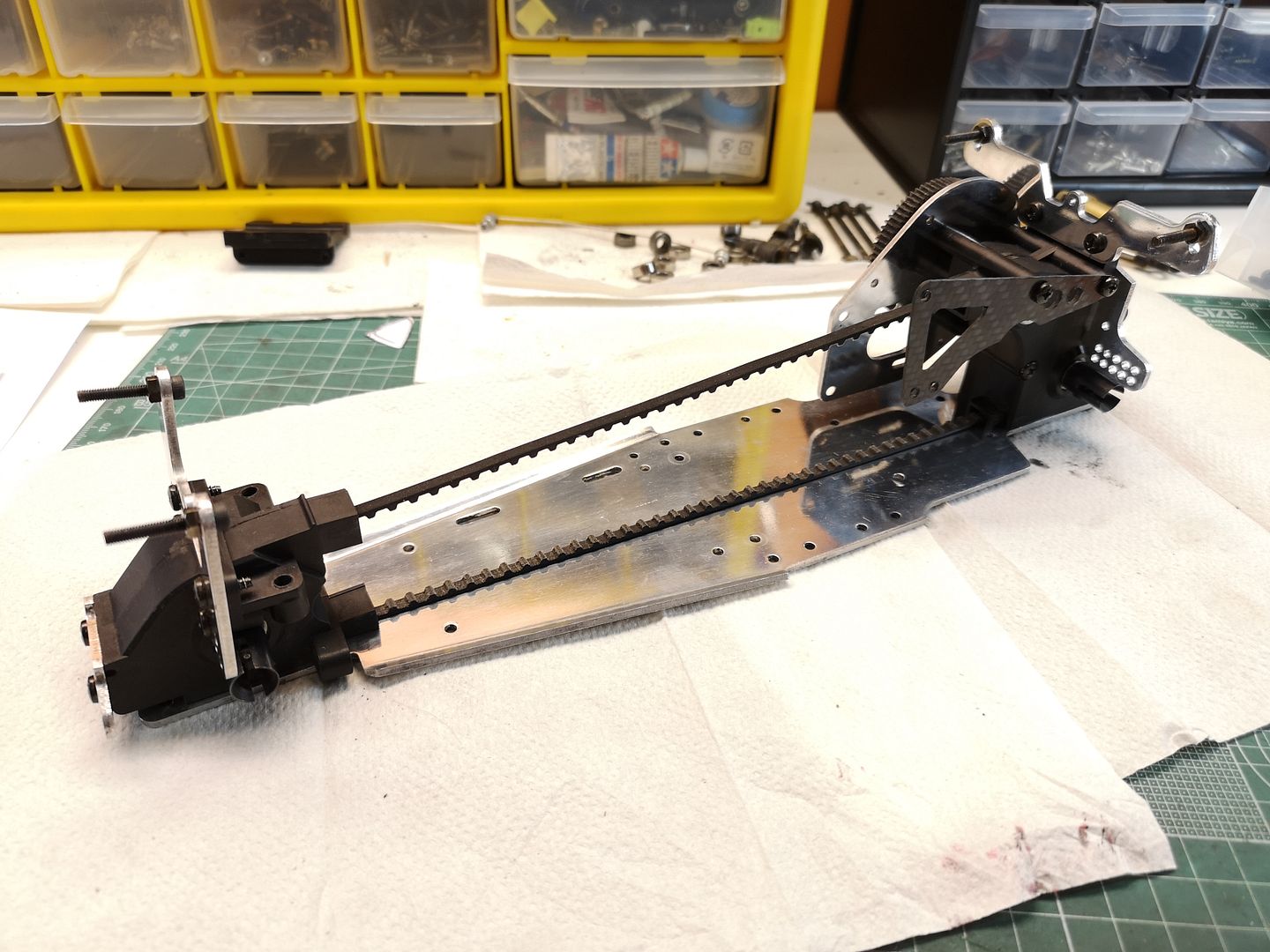 Was a bit concerned to mount the bottom belt cover since i almost had no double sided tape, but cutting it in thin pices gave me just enough. Off course I will not have enough for the 2 other belt covers, but I'm pretty sure I have more, the question is where? In the manual it said that I should use threadlock on the edges of the belt cover, but since this one will not see to much run time in my possesion I choose not to do so.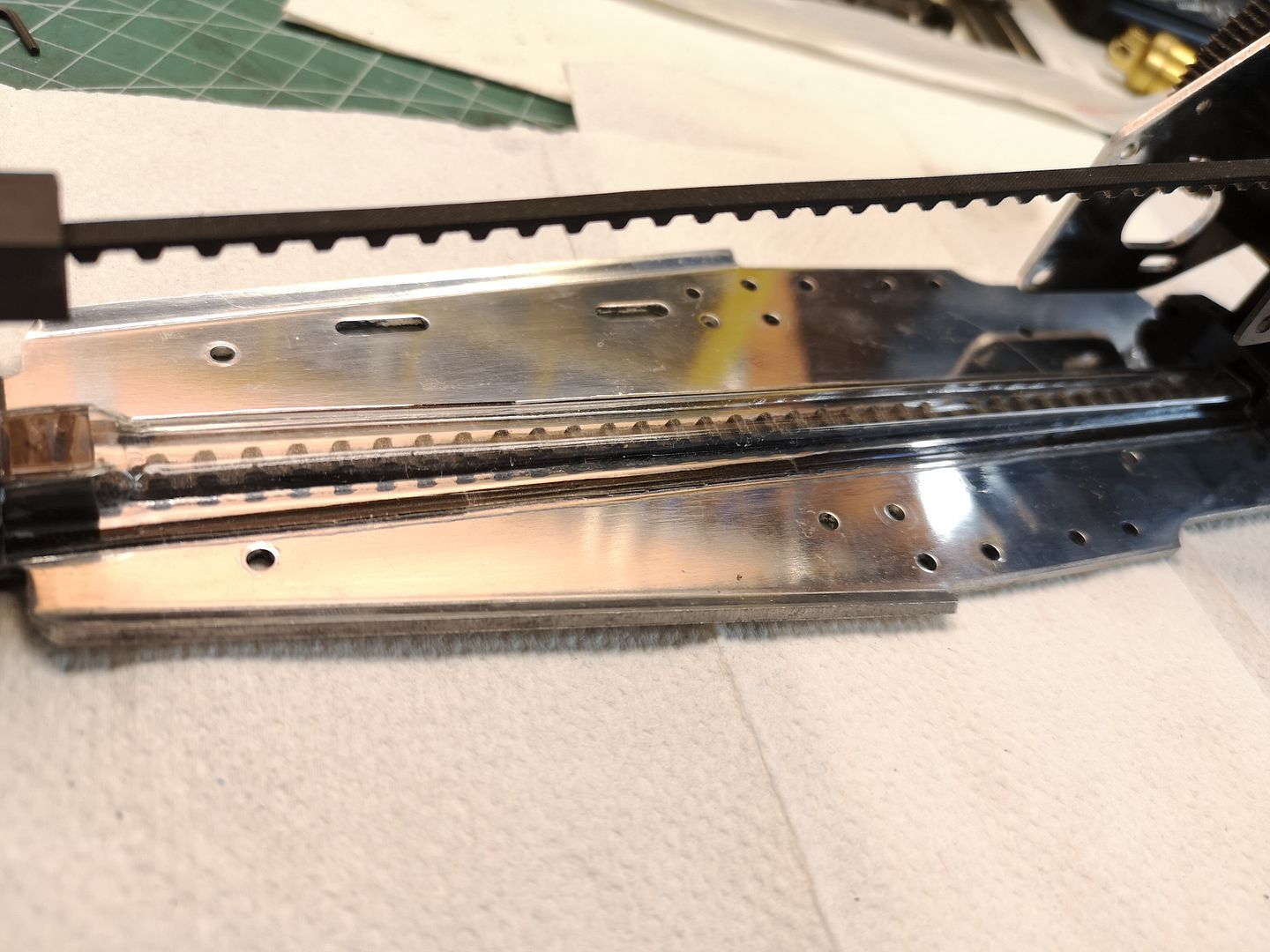 Not sure what this part is called, but I don't have the original tape to mount on it, but i found some sponge with glue from my Super Hotshot build.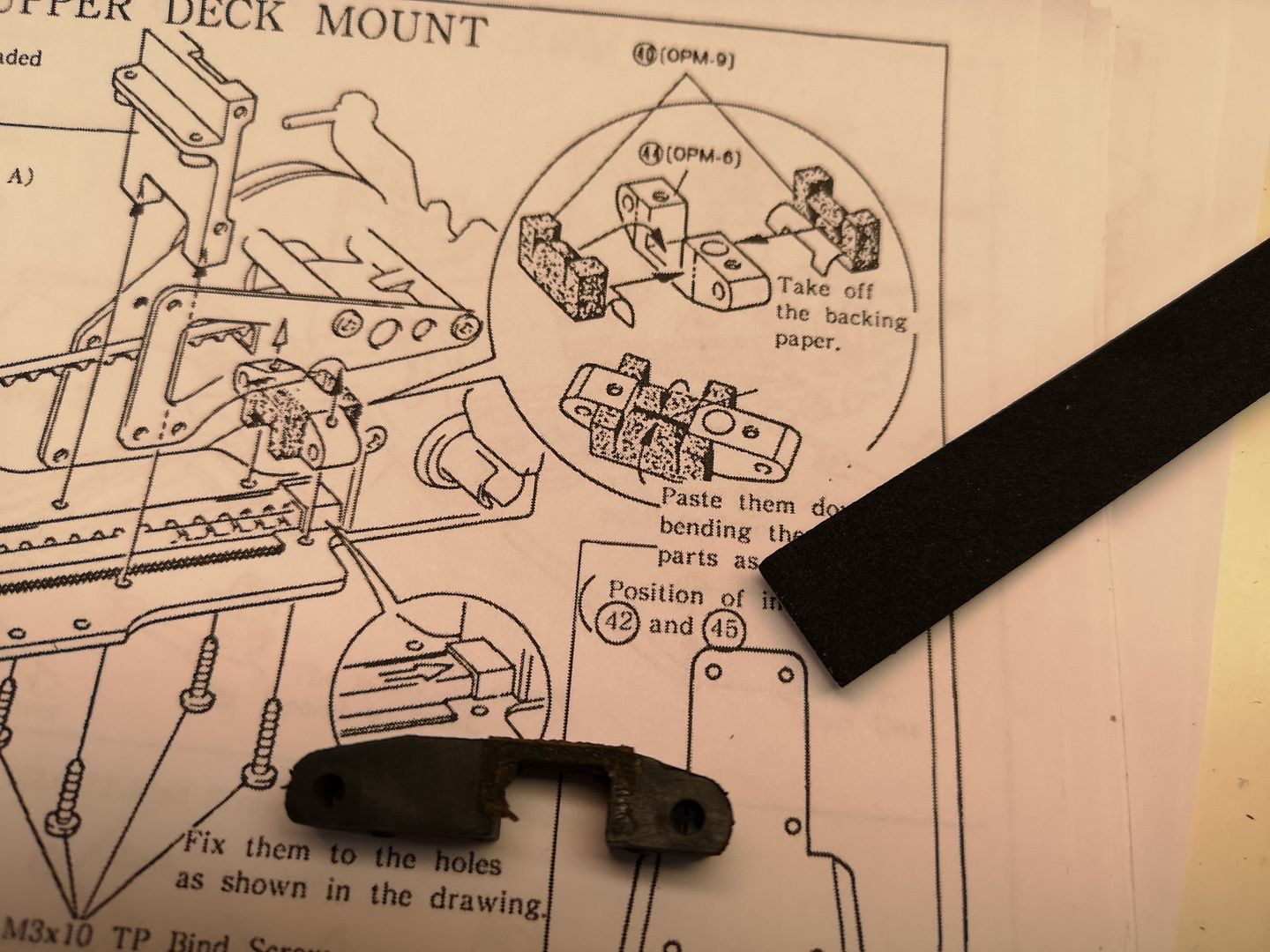 The result didn't turn out to bad.
Battery tray mounted
This is how far I got in this time. starting to look like a chassis again.