After building the yellow TA-01 and the orange Terra Conqueror i really wanted to build a green version since I had the green chassis tub. I bought additional green suspension arms and ball connectors. The hardest part was to find the green gearbox cases. That said it was not that hard, since there is allways a kind Tamiyaclub member that are willing to help out. Daniel9olo was willing to sell his set of green gearbox cases to me, and thanks again for that.
Once i got all the green parts togheter i noticed that fluorescens green can be diffenrent.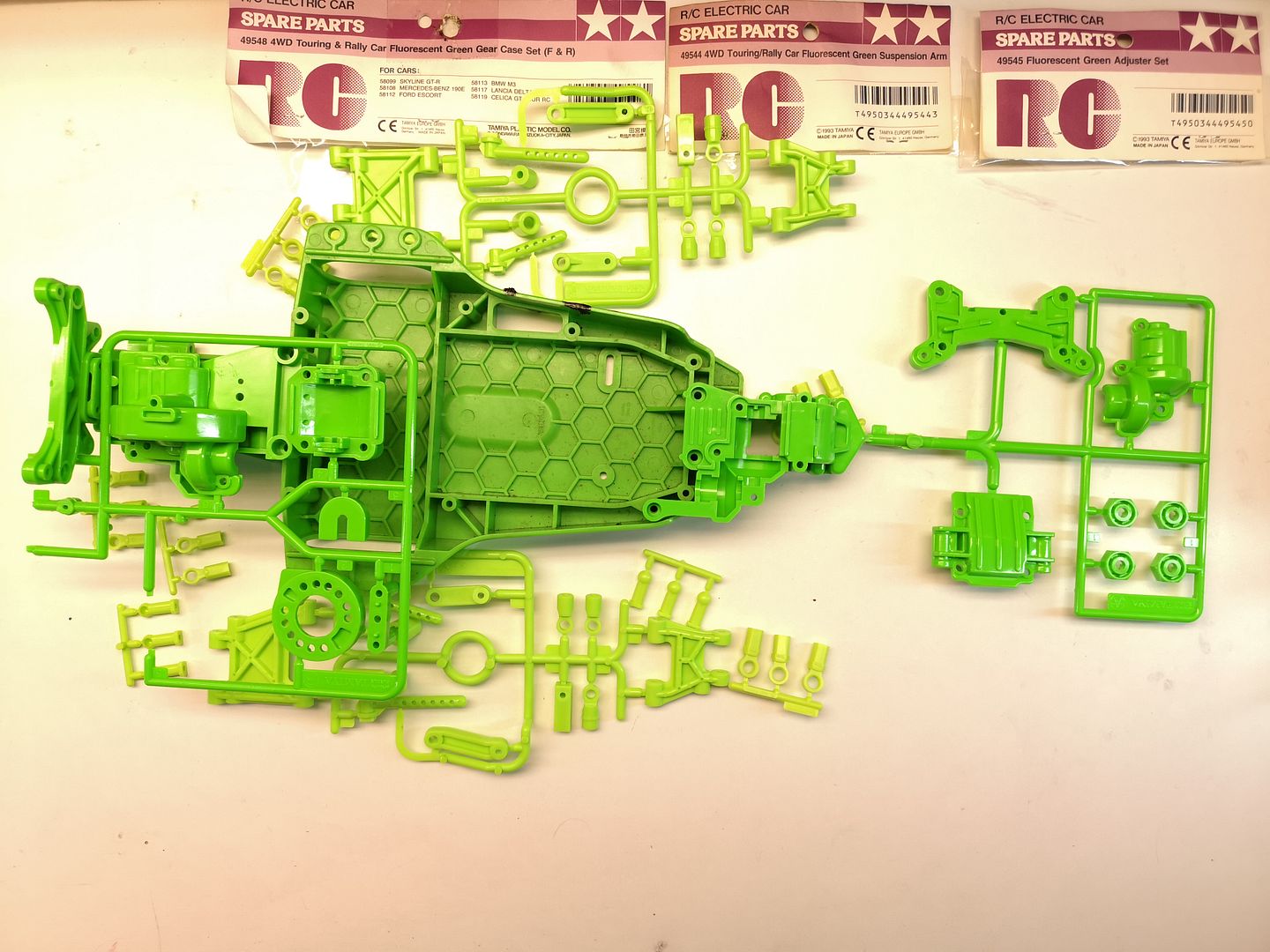 So what to do what to do? I decided to try to dye the light parts with my neo green dye. Of course i tried just on one and one part, just in case it wouldn't be any good.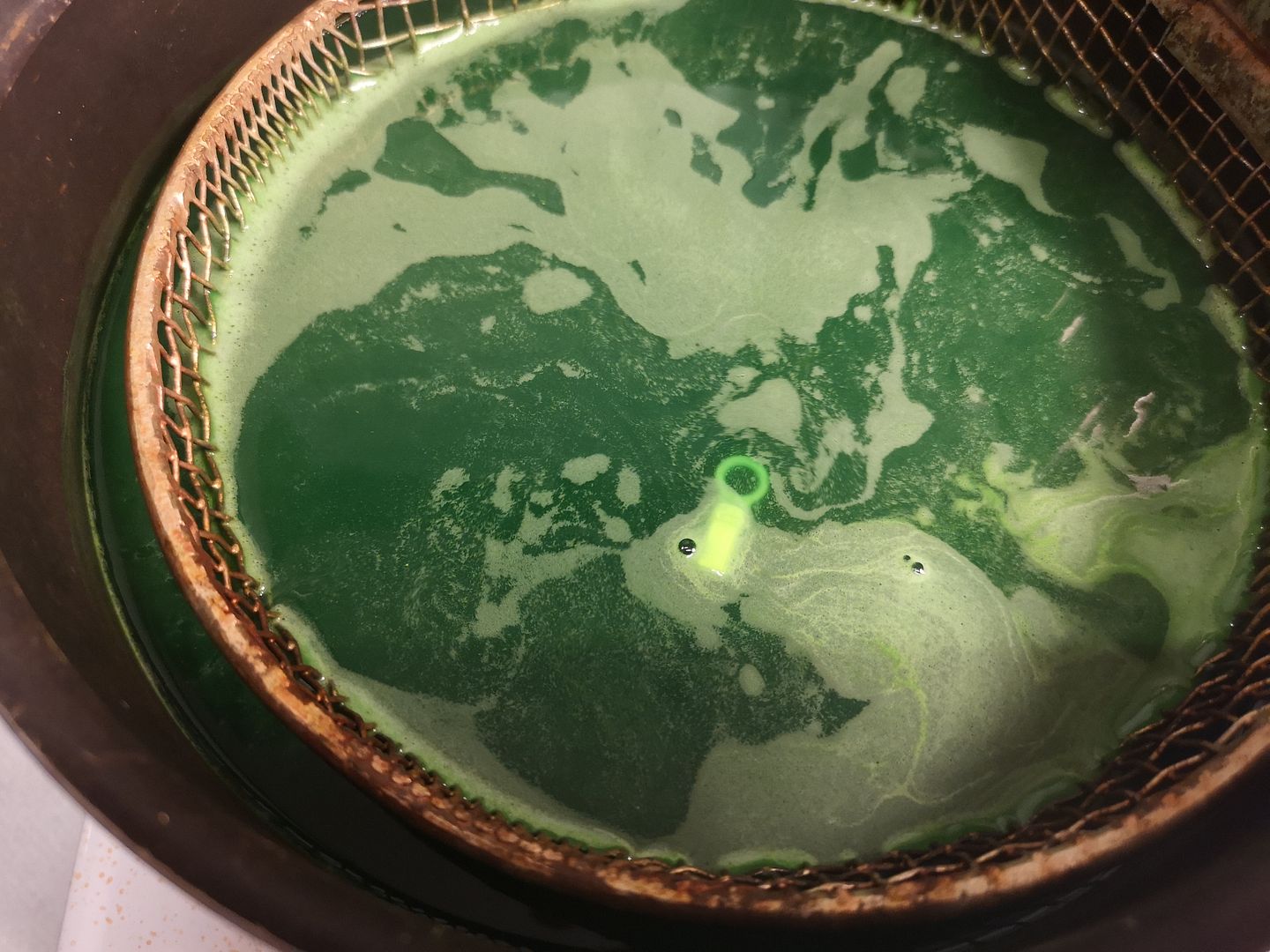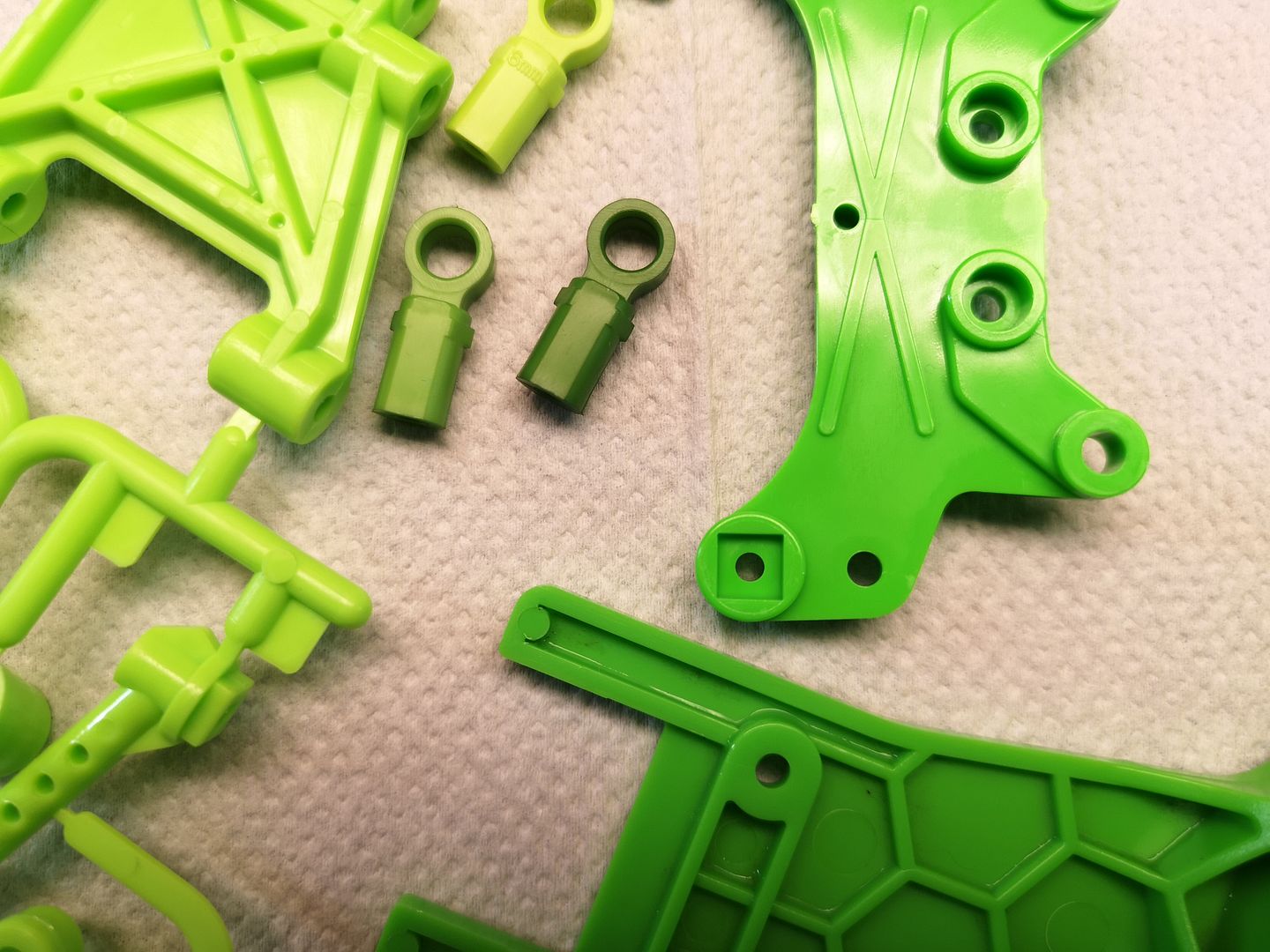 The two ball connectors in the middle I tried to dye. As these two gave yet another 2 variations of green I have decided not to dye the parts, and just assemble the parts as is.
The chassis tub had some black stuff on it, so I had to remove it. I used a knife and then i dawned to me, that i should try the tamiya paint remover. That made the job so much easier.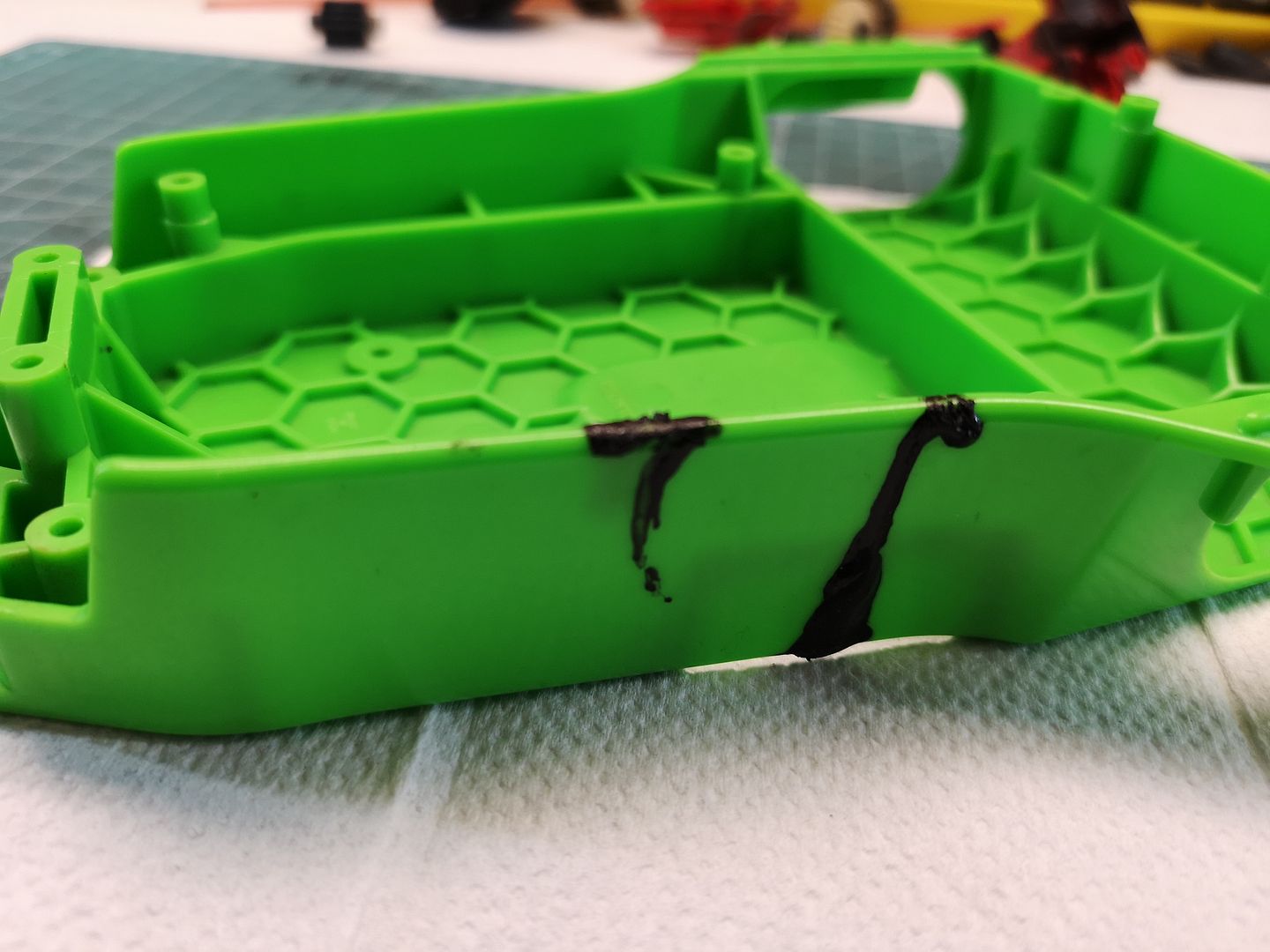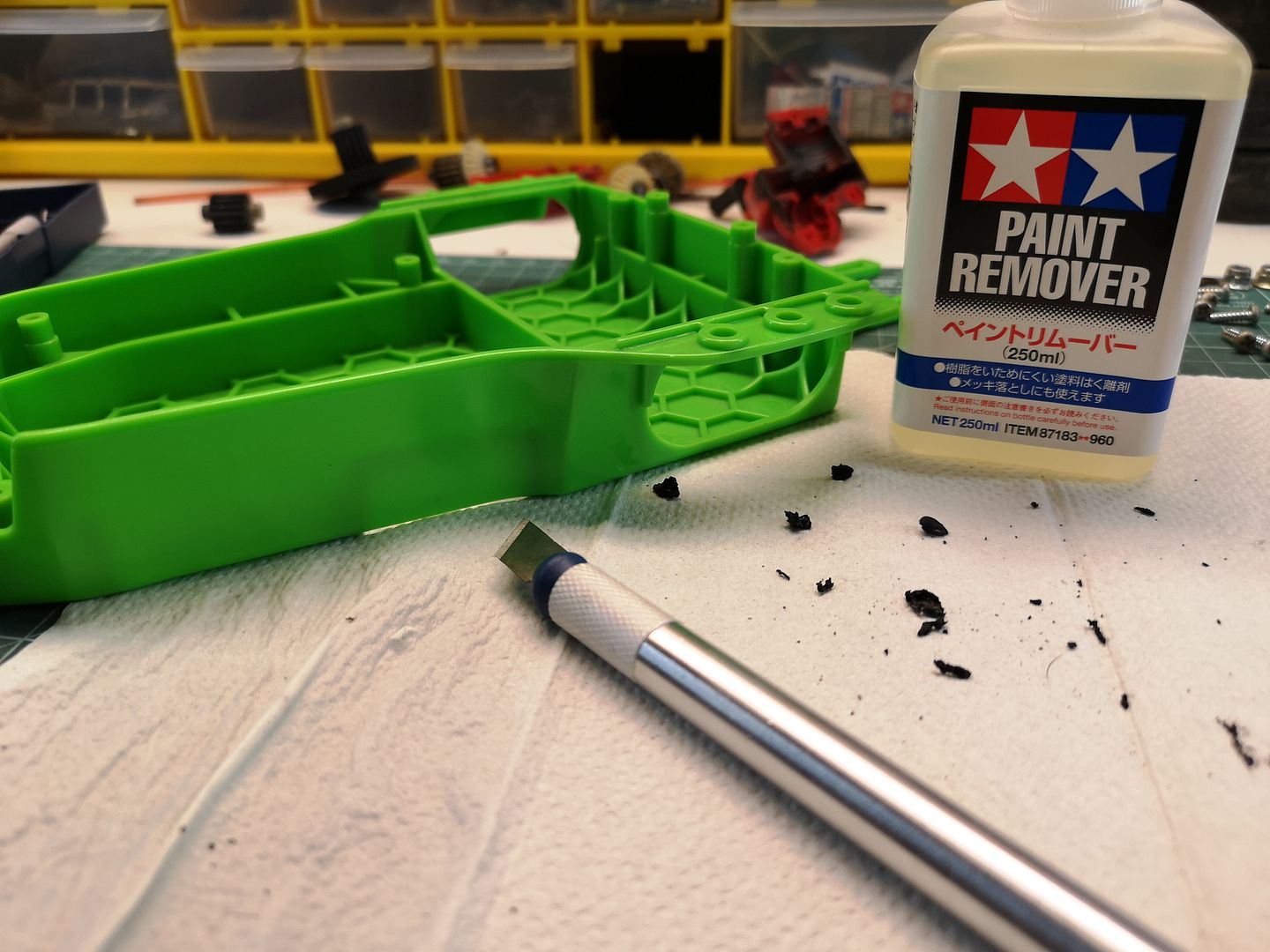 I have bought a donor car, to take parts from, since I don't have that much TA-01 parts. I got the car quite cheap, but it came with allot of really cool parts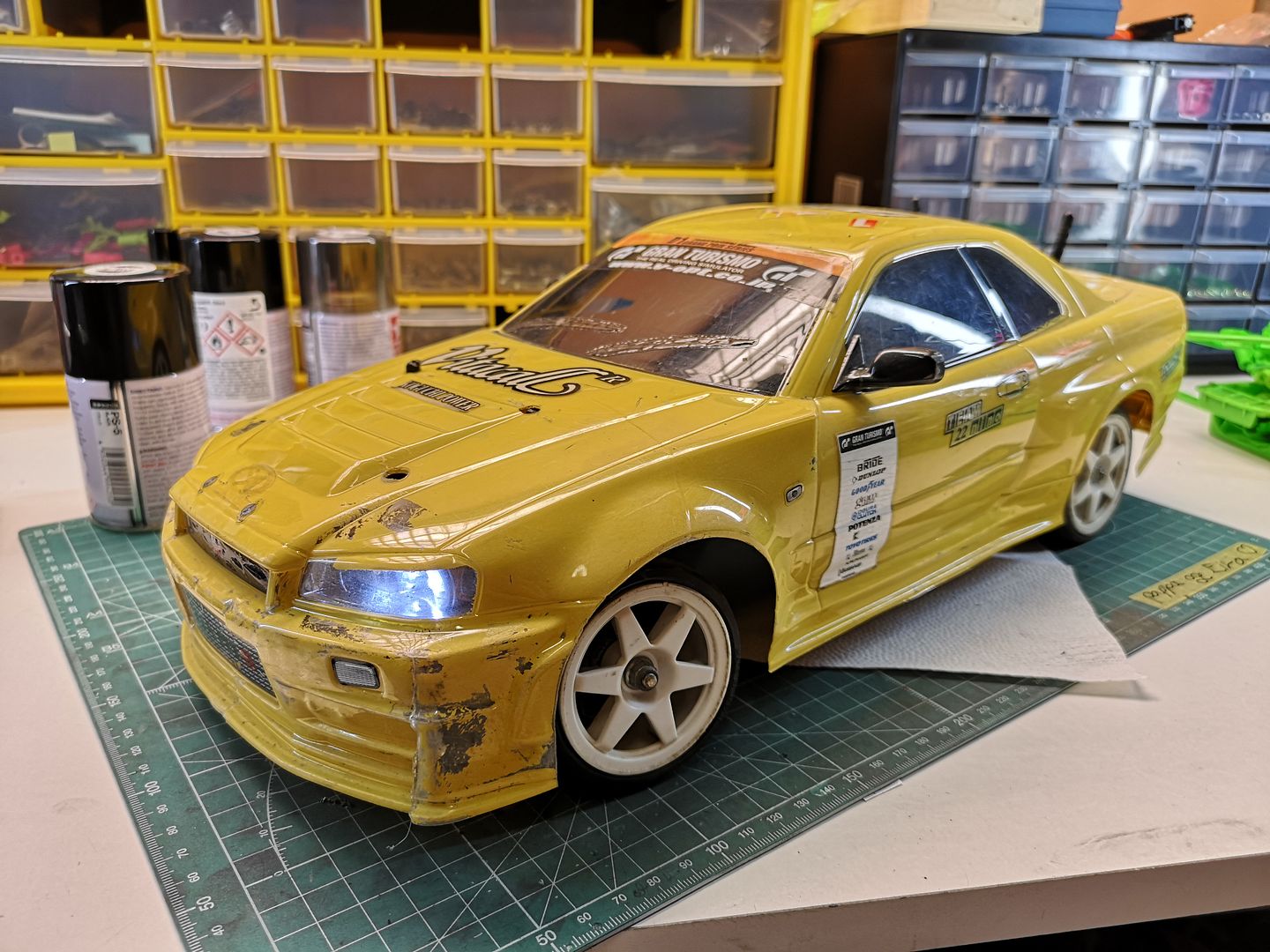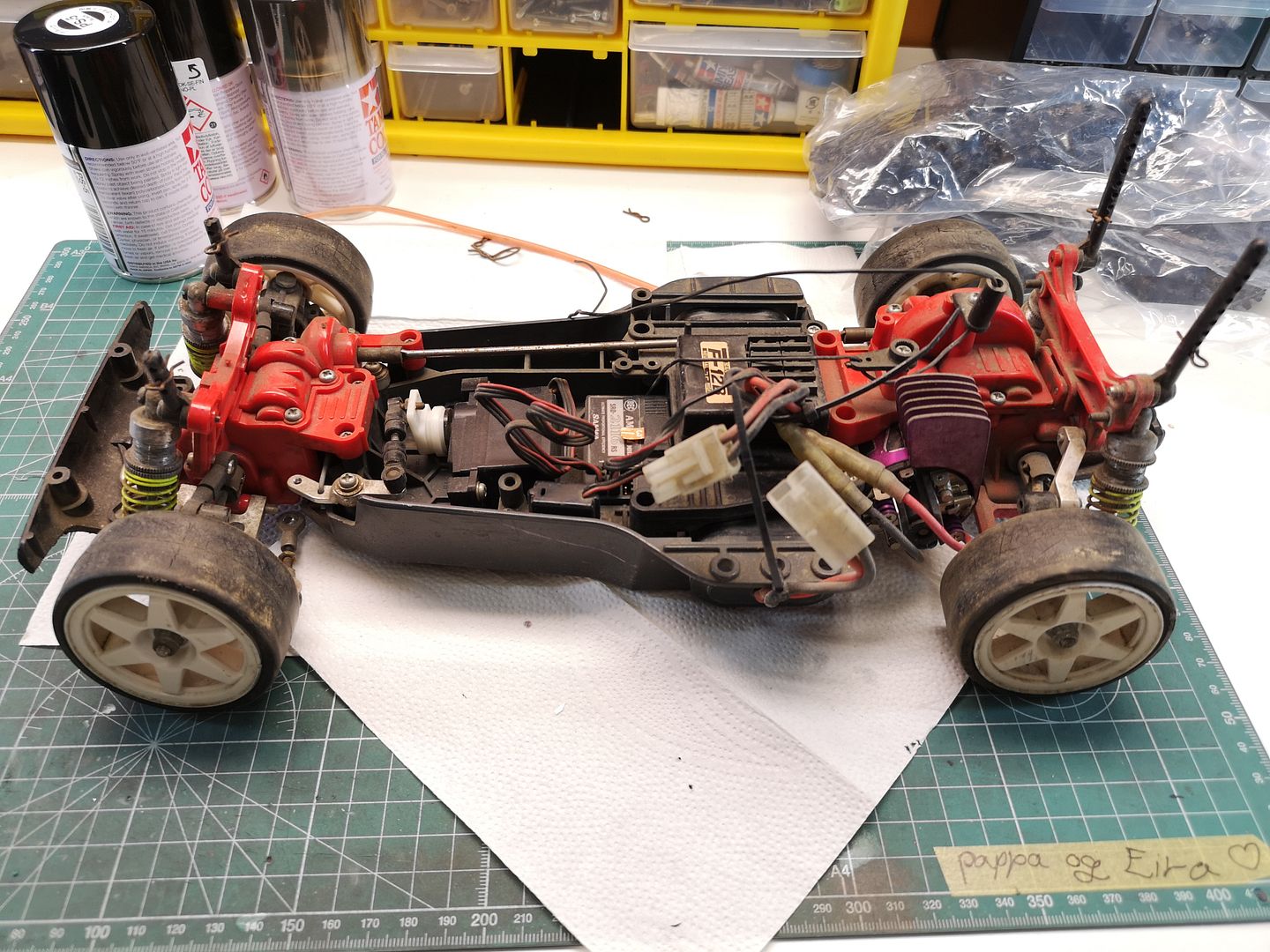 I need to figure out what parts I need, and give them a good clean and possible some tlc, to make em shine again. Stay tuned, but don't sit and wait, I'm afraid this build will not be done in record time.