This have been a project I have wanted to do for a very long time now. So what have been stopping me. Well the fact that Nimrod who make the special parts don't produce em anymore and that these parts most likely were not sold to many of, have done the search for the parts take a very long time. I started to hope this would be possible when I managed to get hold on a package with several of the parts from Lee in the Dyna Storm fb group. And just recently I decided to ask around if anyone had the parts and we're willing to sell em to me or to make an drawing of them. To my luck I was offered the blade wheels from Paul a fellow TC member and Jochen actually took his great car apart just to make me an 1:1 drawing of the chassis plate and a rough drawing of the undercover. So thank you very much to them. In the overview picture Nimrod made of parts for the Dyna Storm it looks like they uses the TR-15T transmission and yet another TC member, Michael, stepped up and offered me a complete transmission.
I have learned allot from Paul and Jochen about the story of Nimrod and the parts, I will try to share some of it through this project thread.
So why Dyna Lightning? I saw this name on the car to Jochen and asked him if this was a name he had given to the model or Nimrod. This is actually the name Nimrod gave to this model and they also made an sticker to go with the model. So I will have to get one of those. Would love to find one original but i think I will have to get one made.
So here are some pictures of the parts I got so far.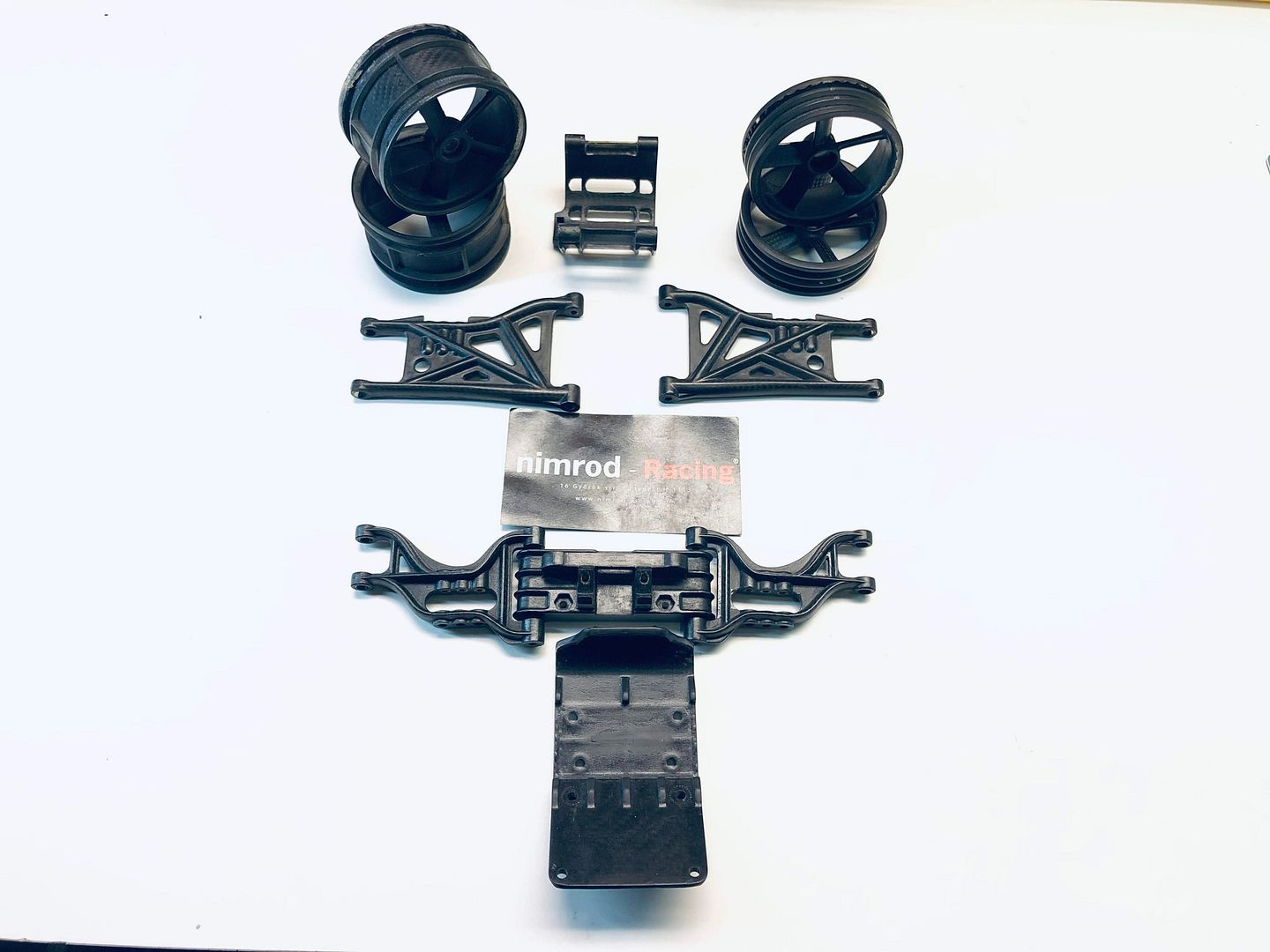 Since the rear suspension arms area Nimrod V3 version (most likely) they have been designed like the TR-15T arms and are a bit longer than standards, they do need longer drive shafts.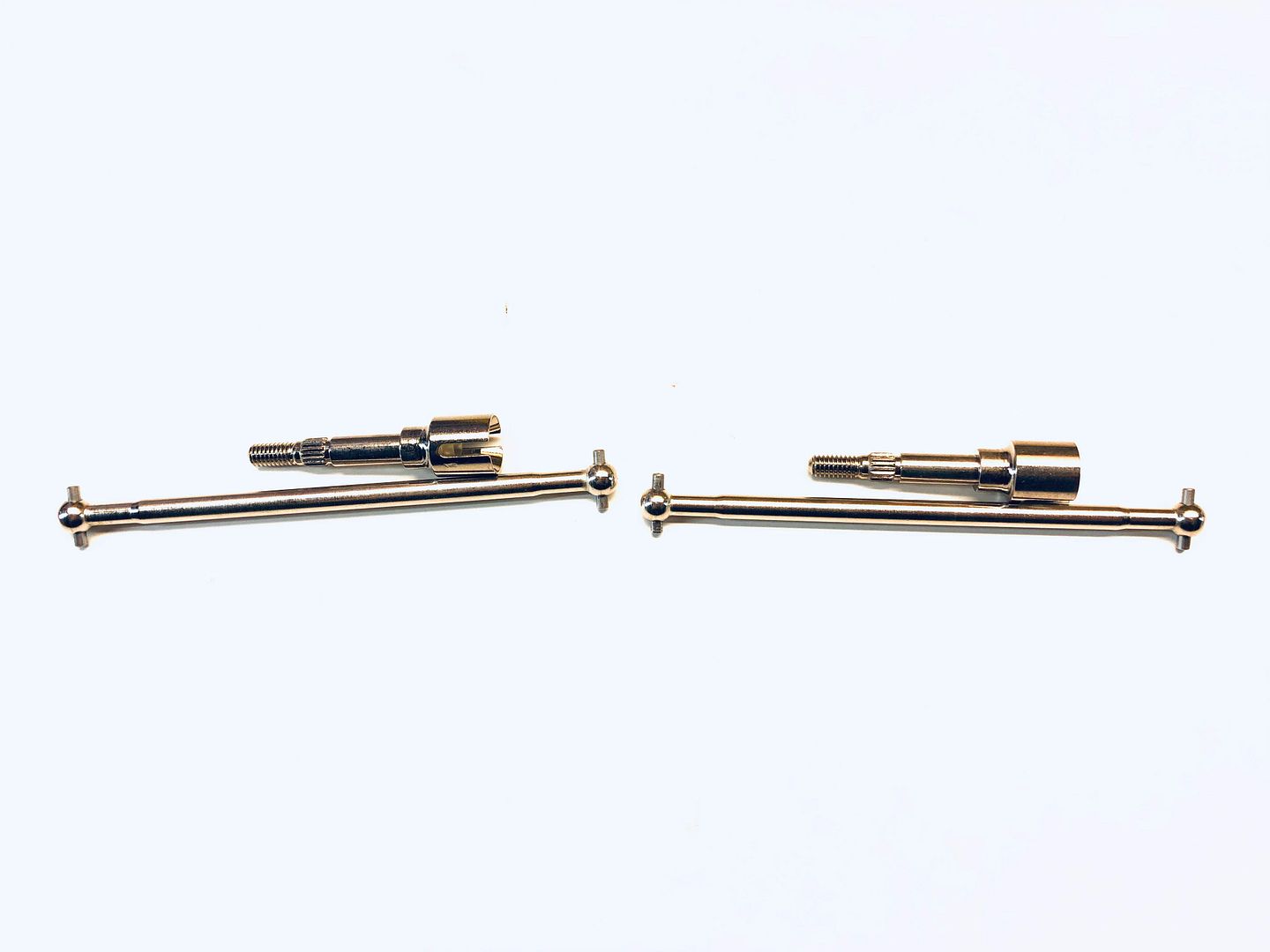 A fun fact, from Paul the previous owner of the wheels: "The Nimrod rear rims were modelled to accept modern 2.2 tires, so were wider and had a larger diameter than the Tamiya star dish rims. I wanted a set to fit the original tires, so they custom made these and were the only set in existence at the time. In fact you may well have the only set in the whole world 🙂 "
How cool isn't that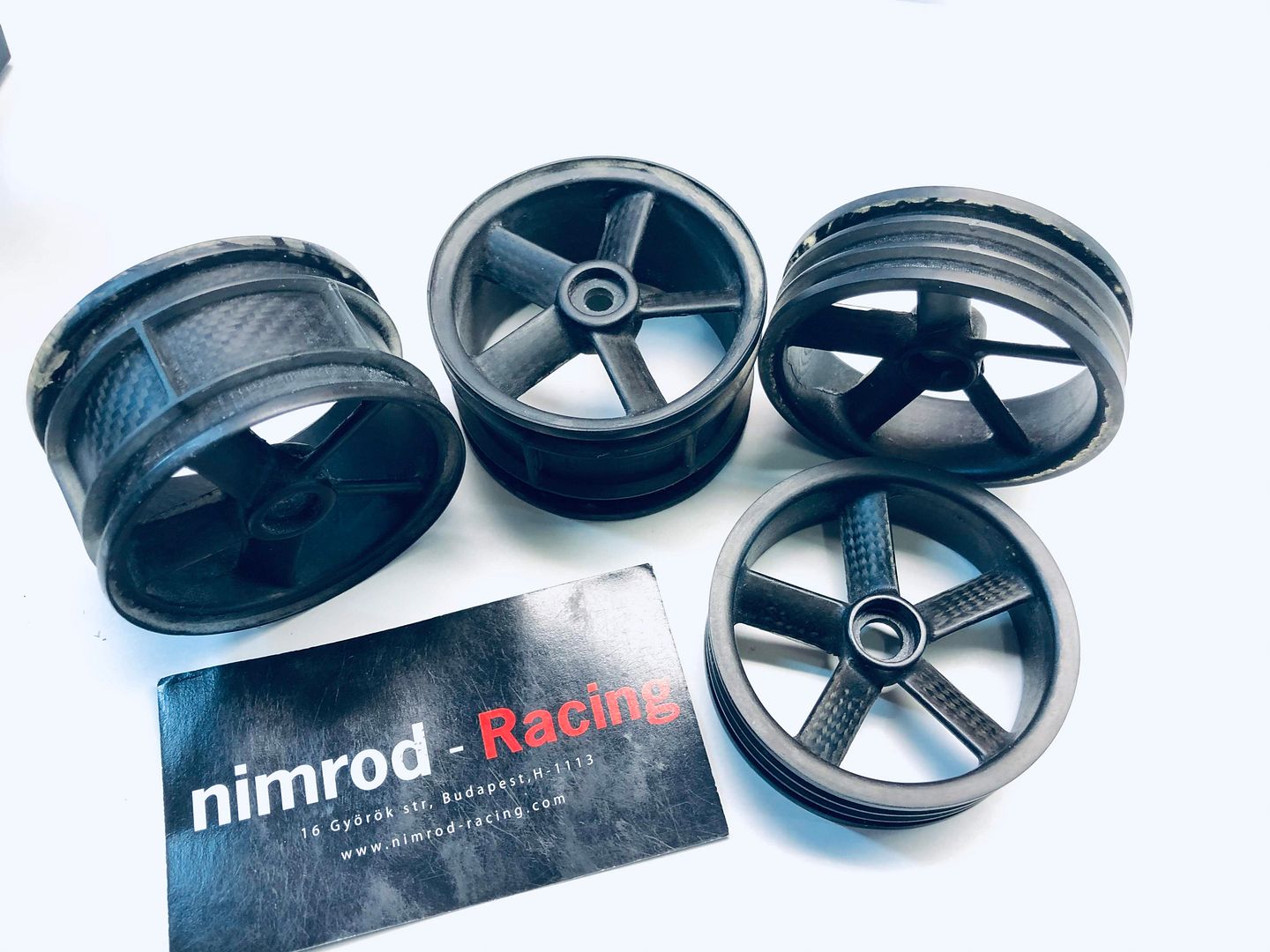 The rear wheels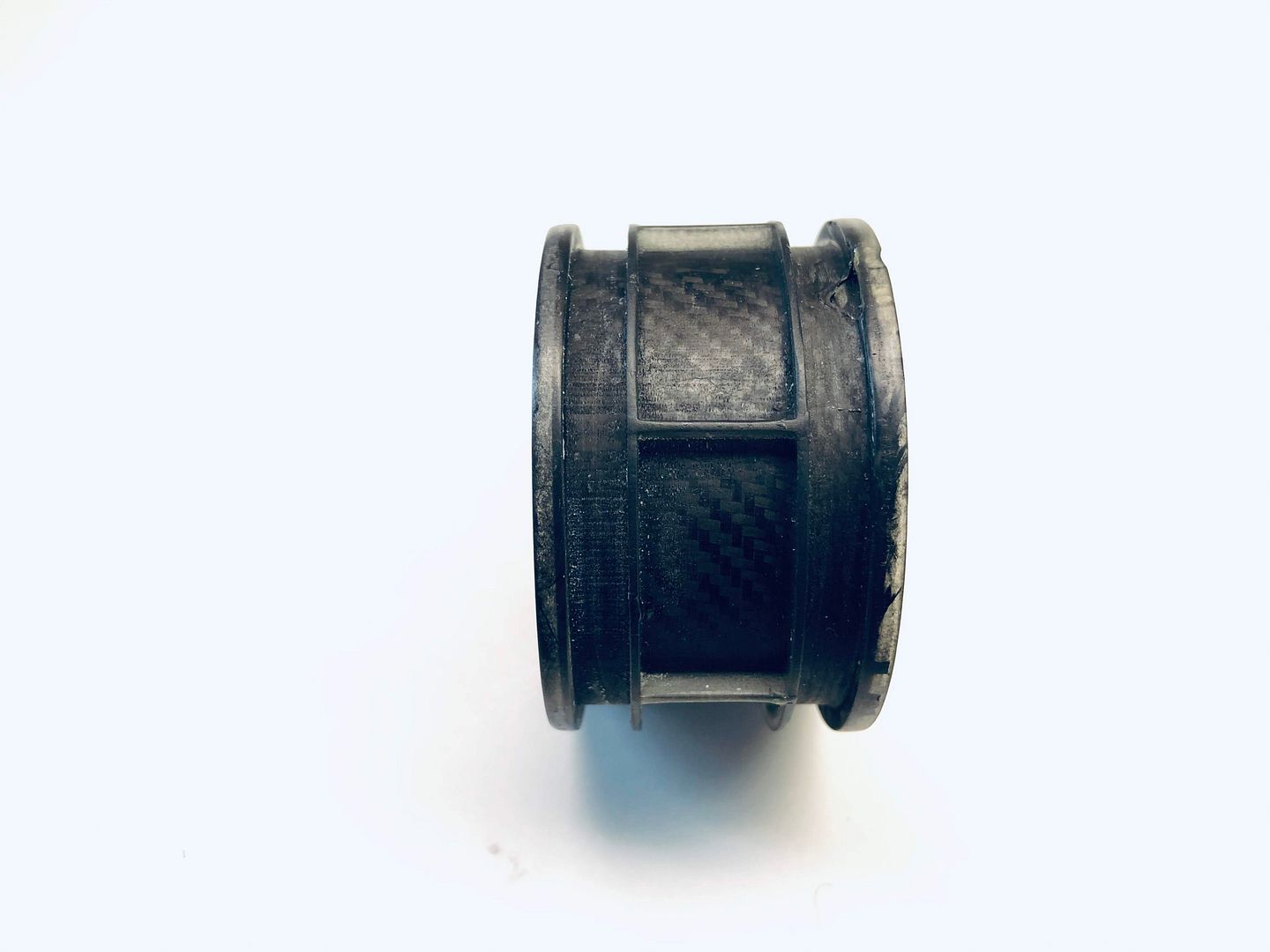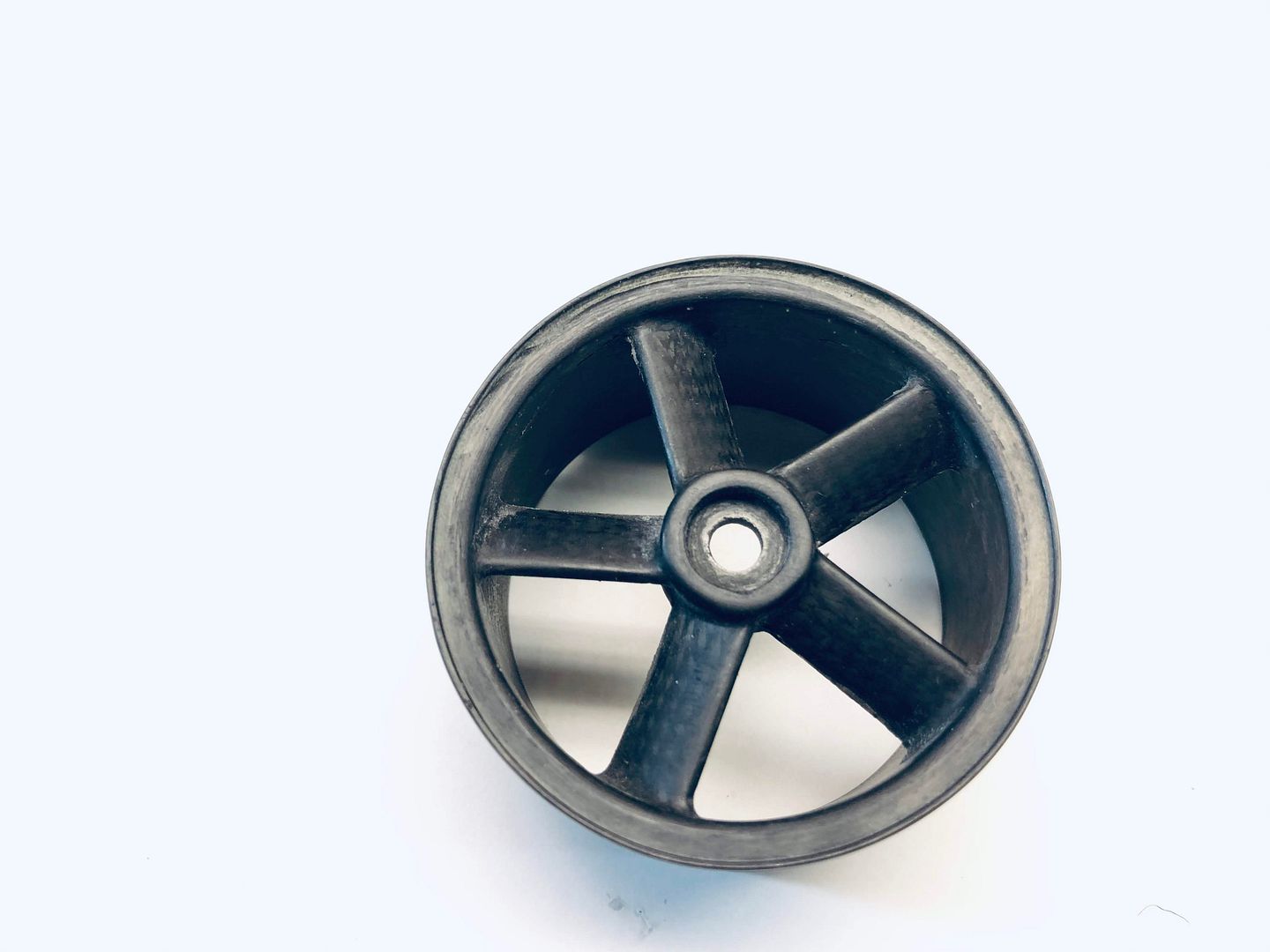 And the front wheels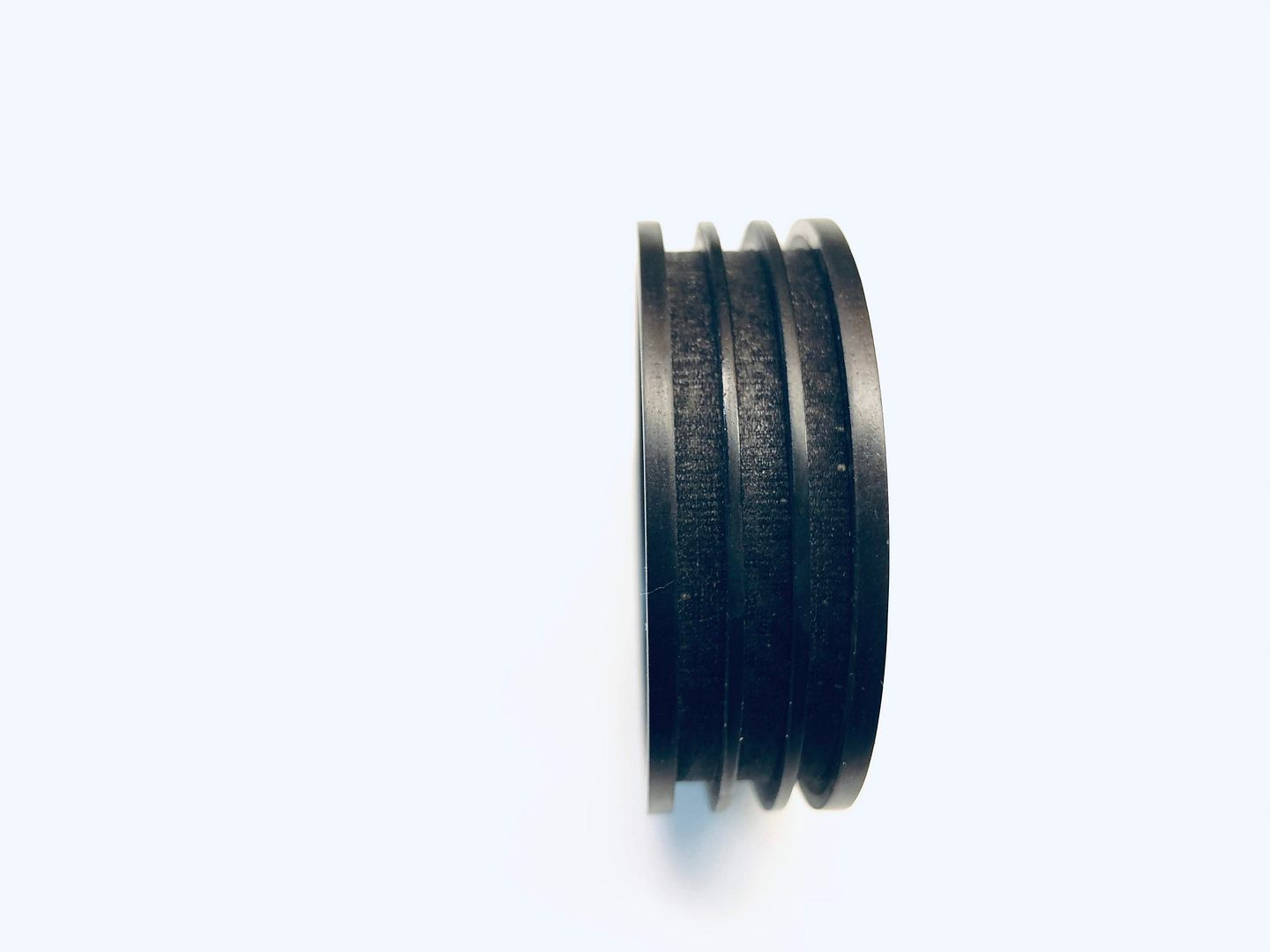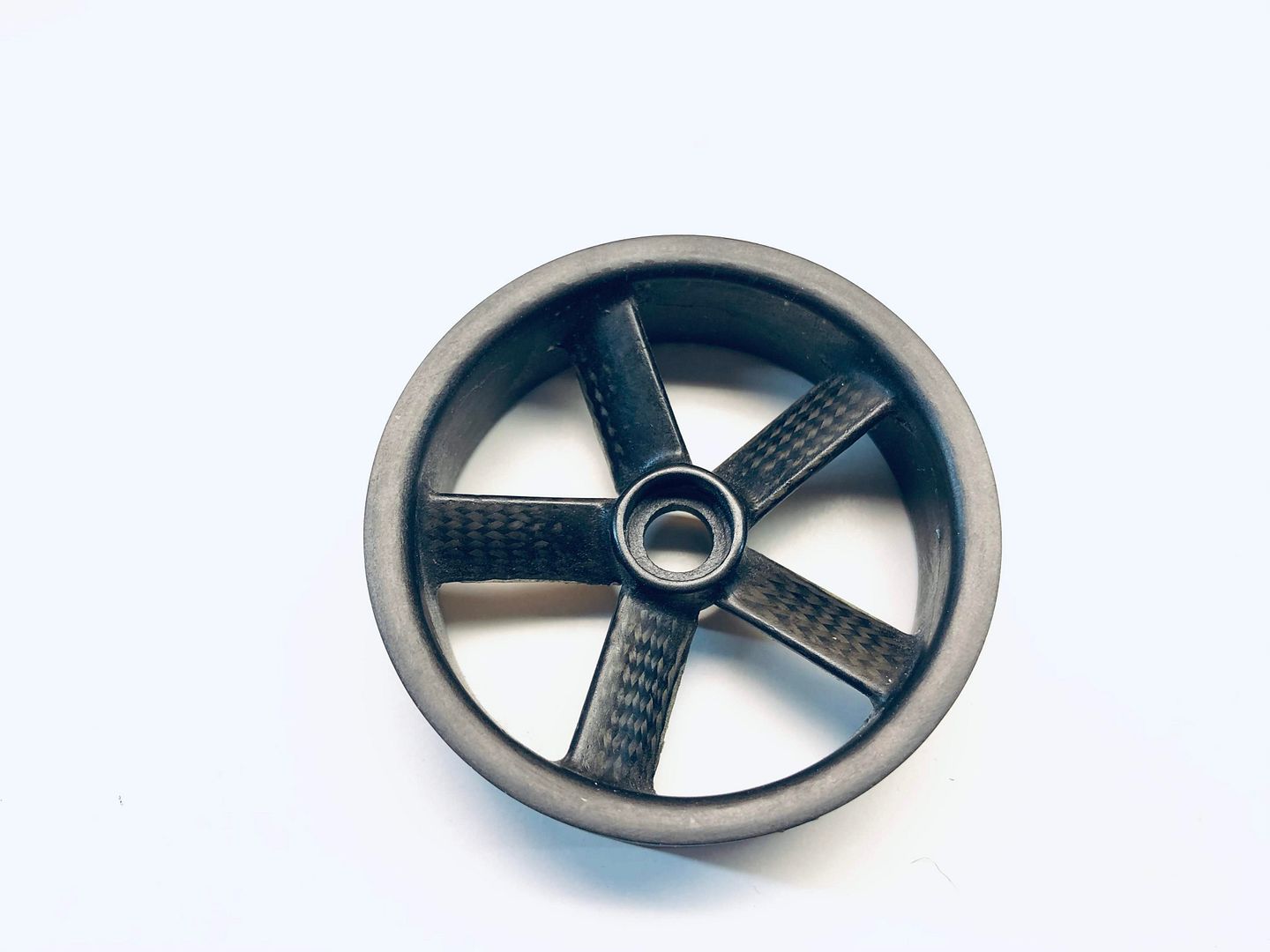 The motor cover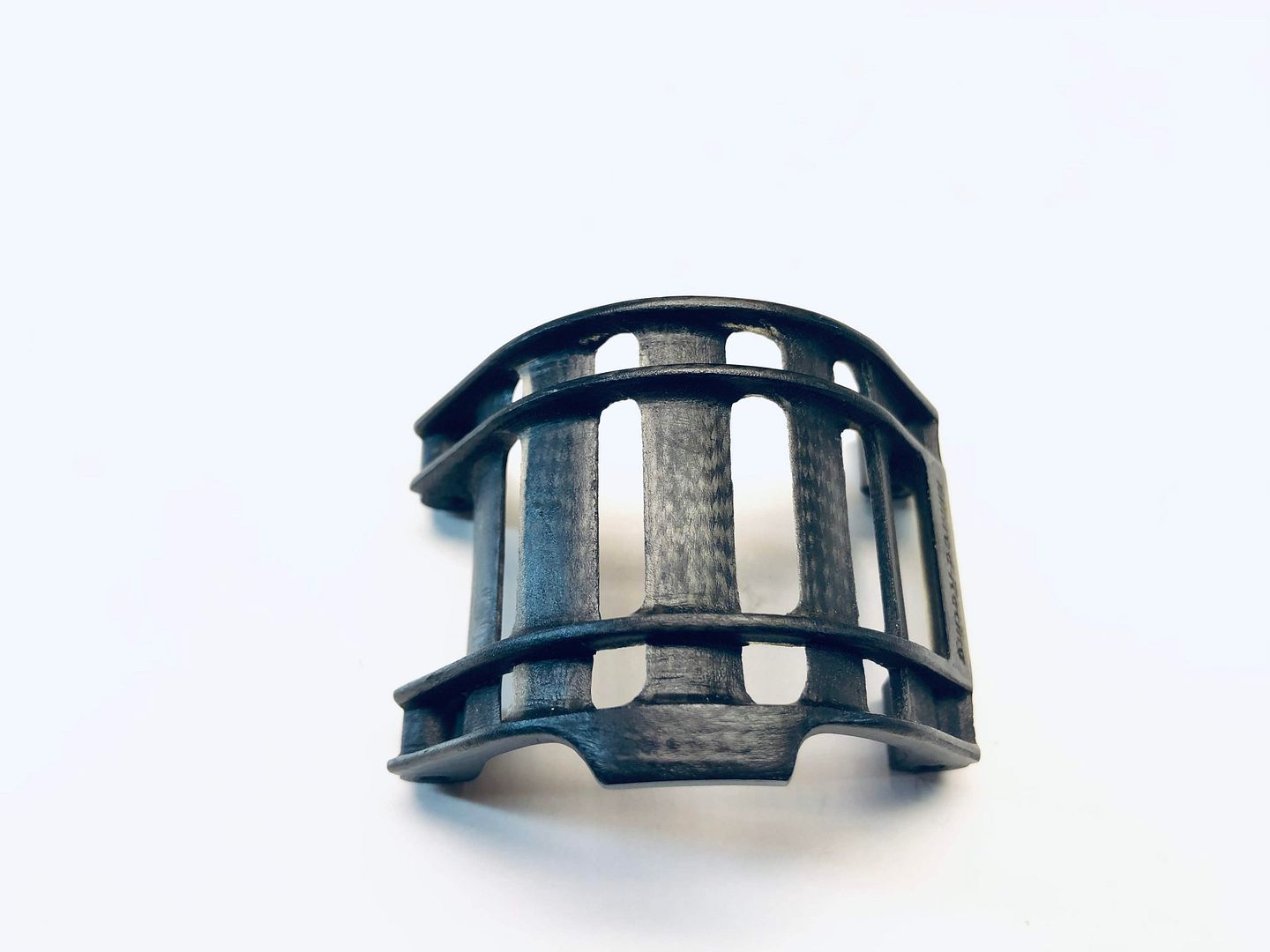 The rear suspension arms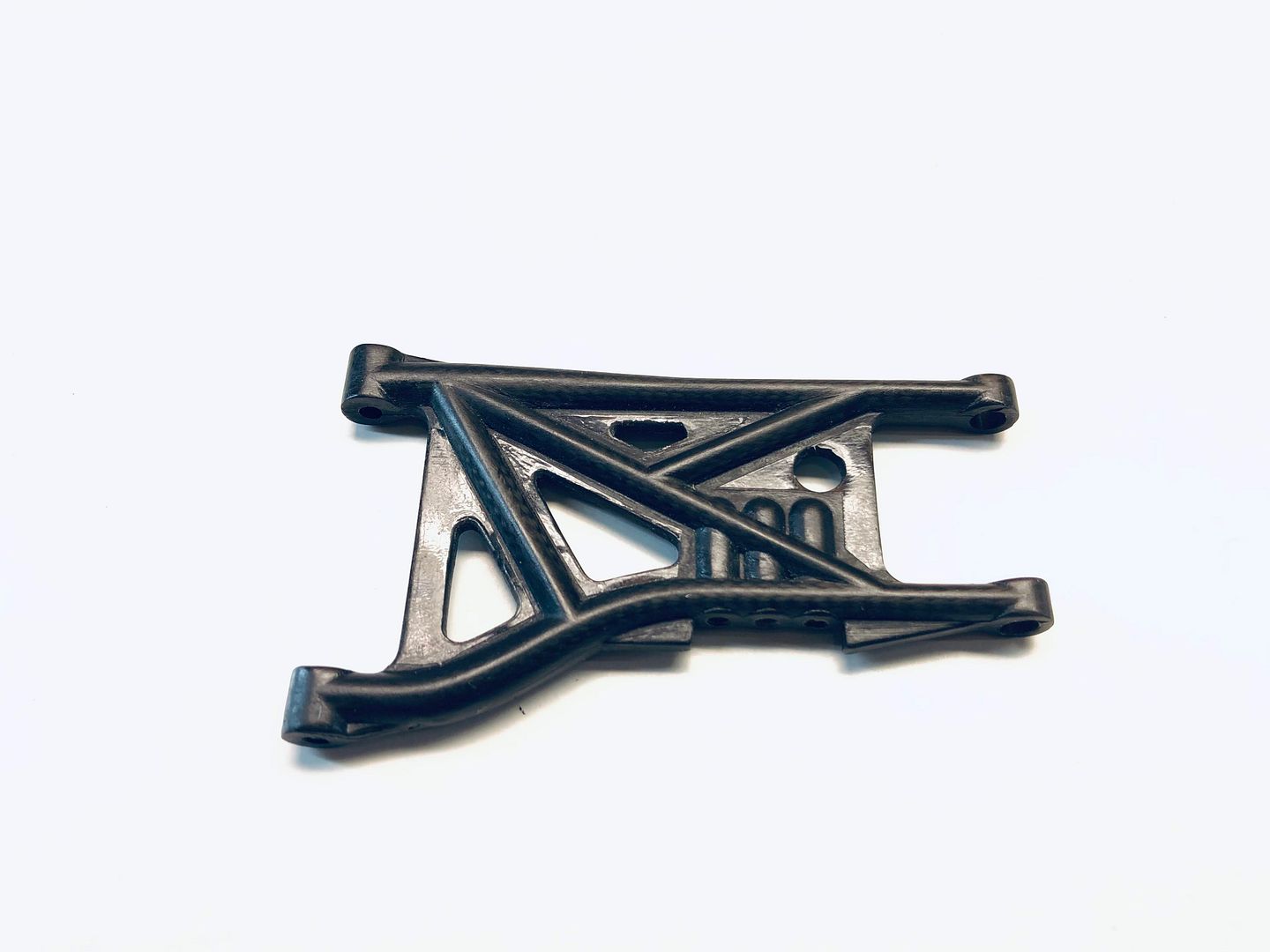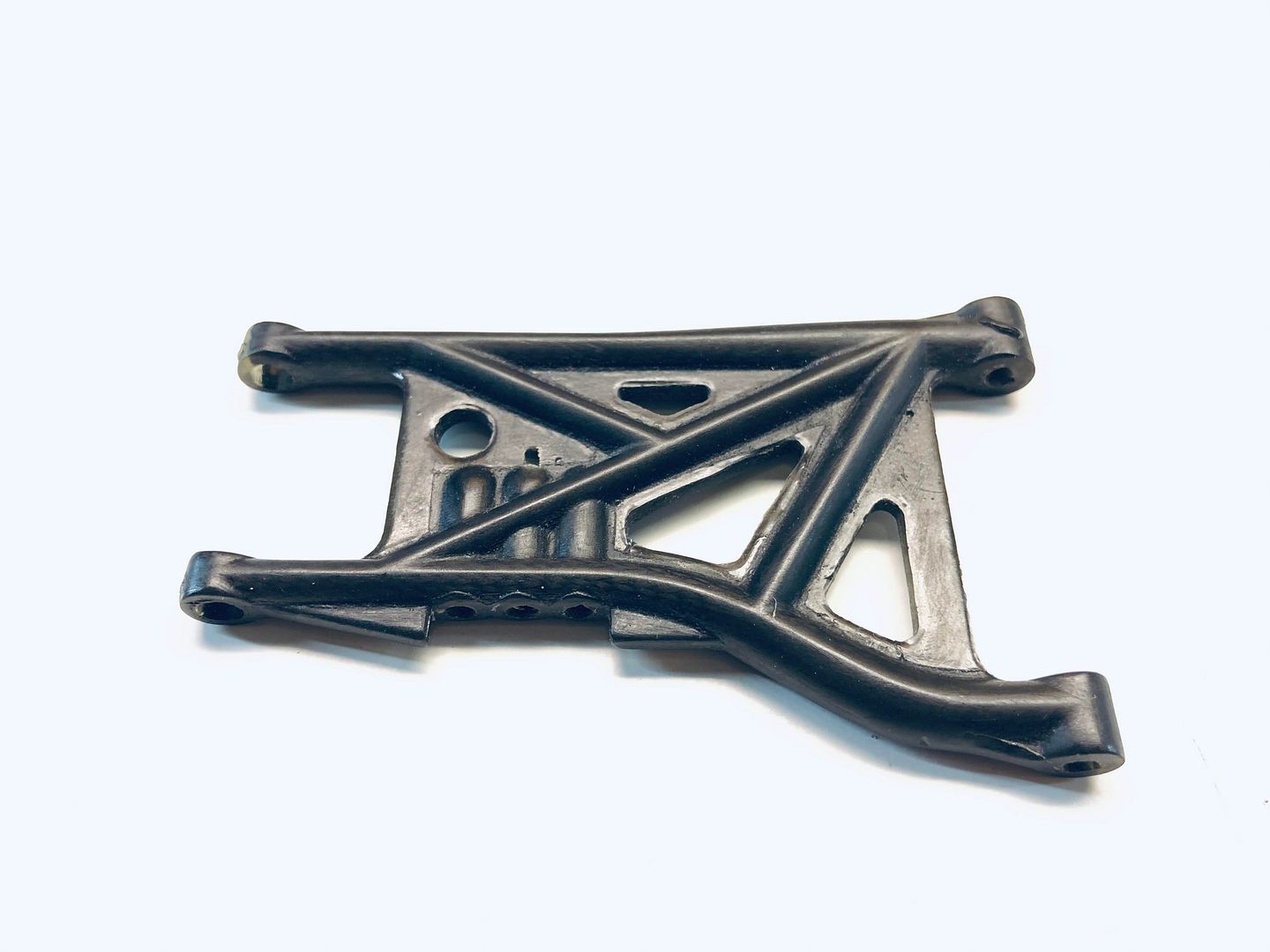 The front suspension arms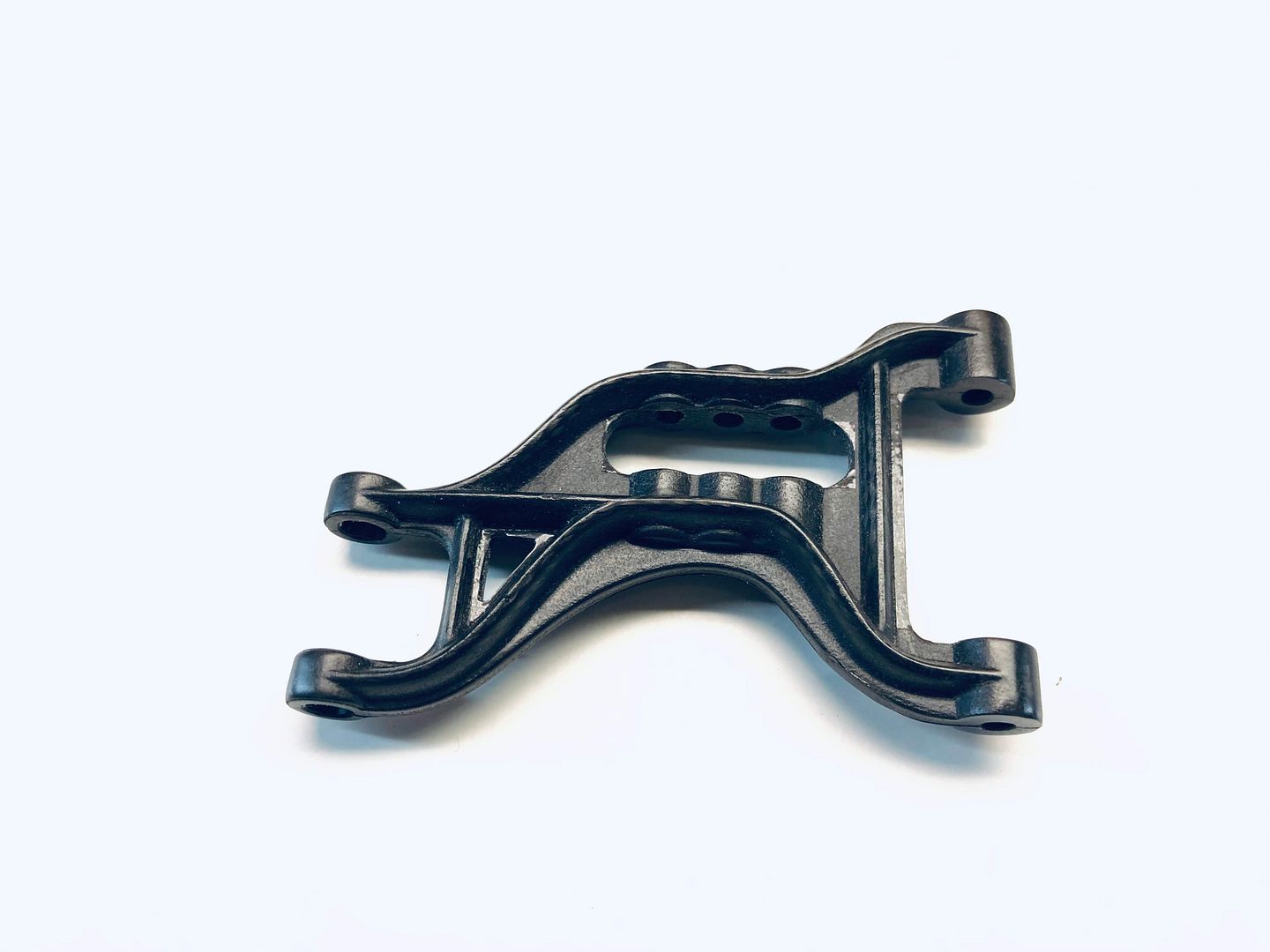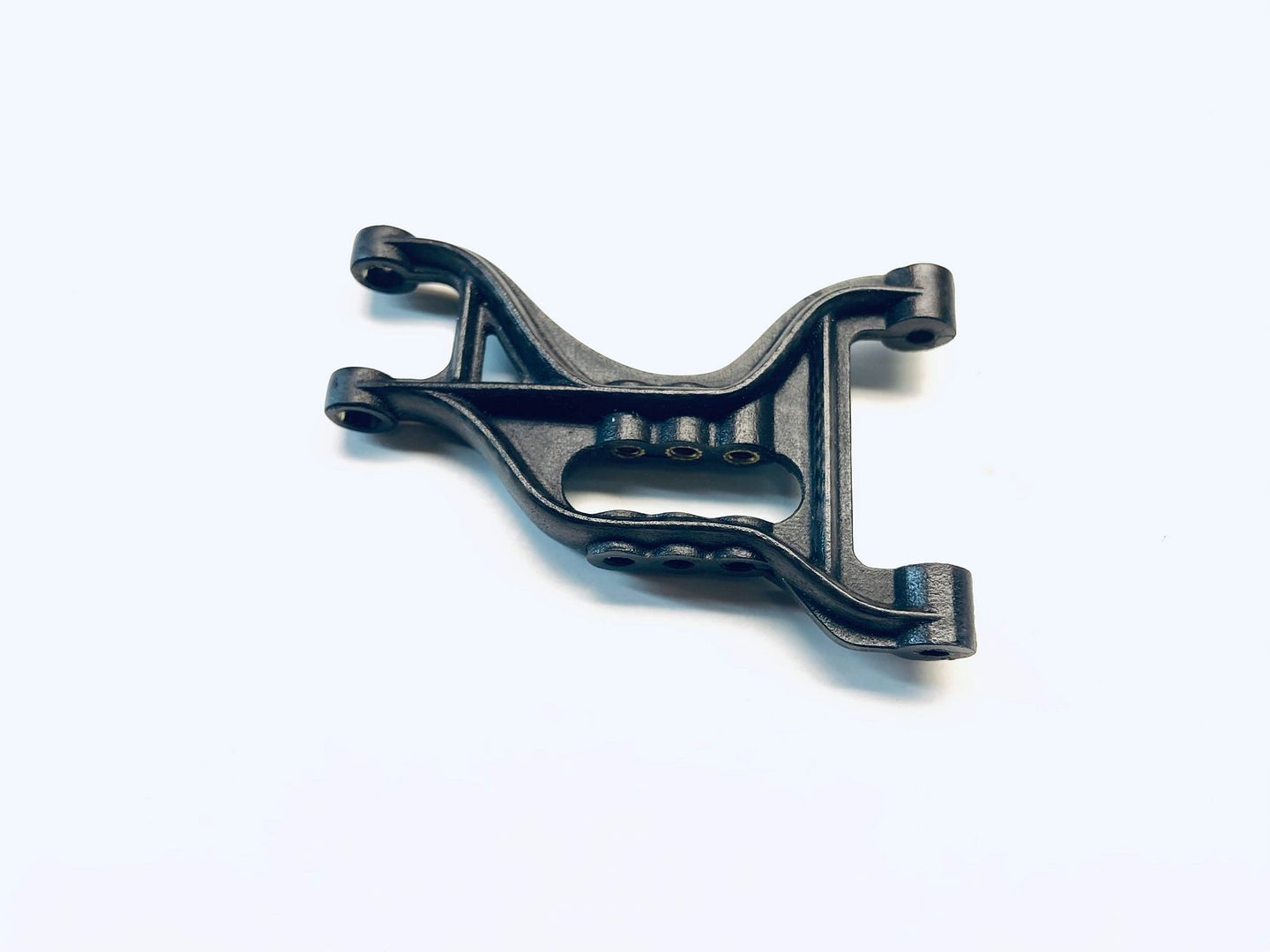 The front mounting block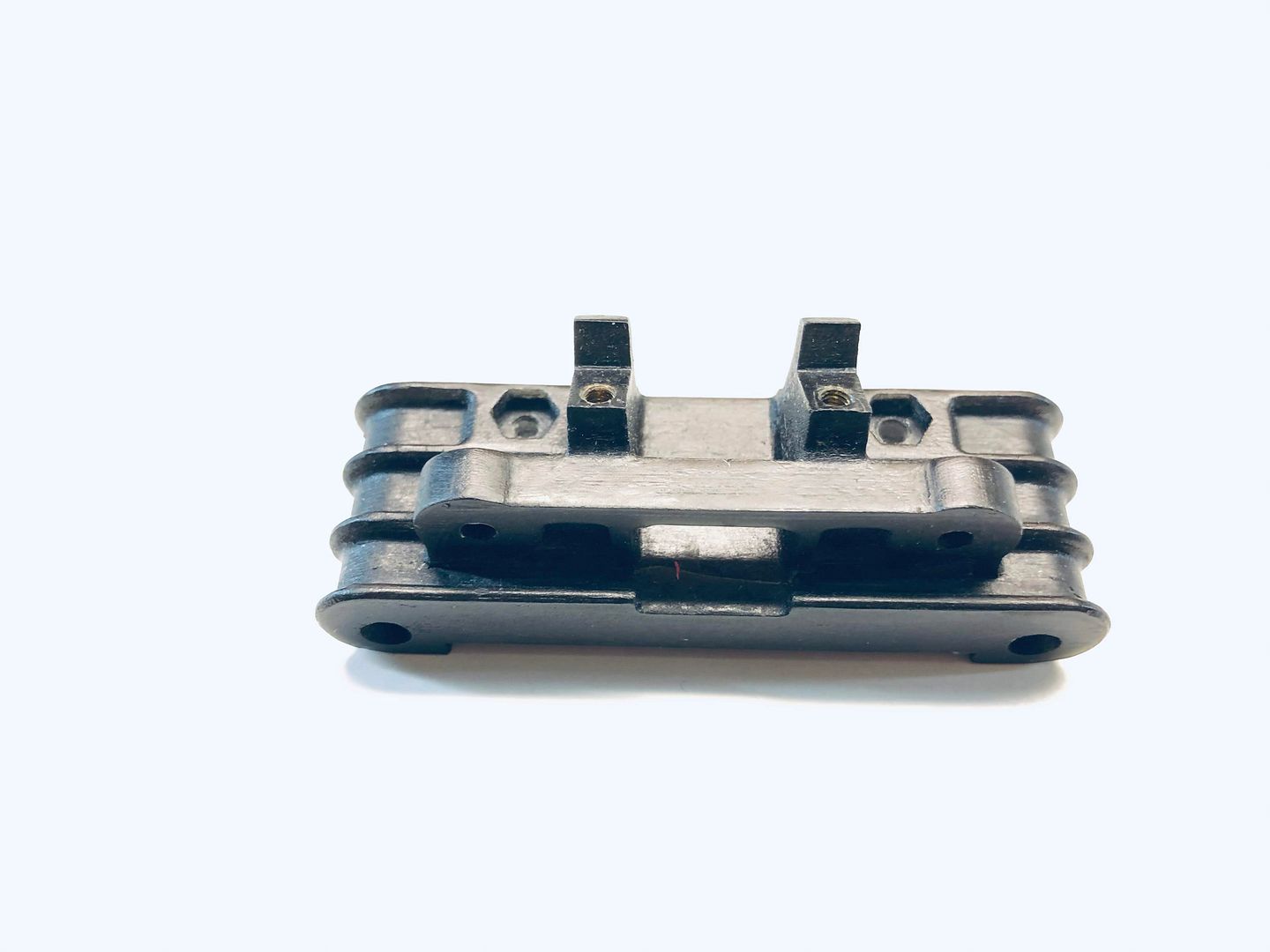 And the front bumper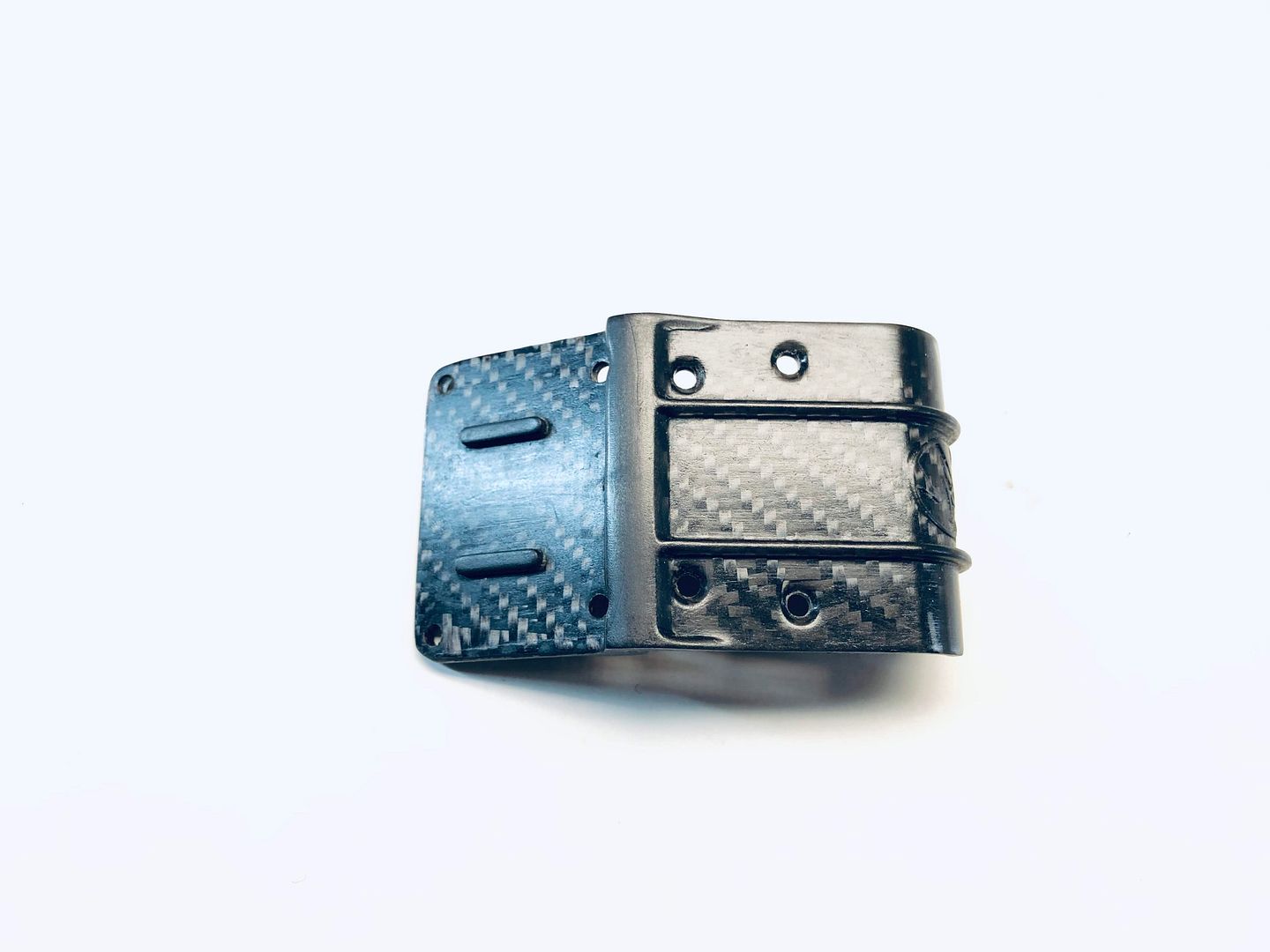 So what is next? I need to decide if I should use my new built Dyna Storm as a donor car for this one or if I should get another one, or try to get the missing parts I need to complete the car.
There is also some remaining parts that Nimrod made that I'm searching for as the very special upper to lower deck they made, and the air flow channel to the motor and probably some i have forgot right now. Also in the overview picture I found on their website it was a special rear damper tower this i have been told was not made for sale so I will have to replicate it. I will also where possible make carbon fiber parts even if Nimrod maybe didn't do it.
---
To get the strongest possible gearbox for the car I decided to go with the TR-15T just like it seems Nimrod did with their car. In addition there are also some other parts from the TR-15T i think can be used since them were on the overview picture from Nimrod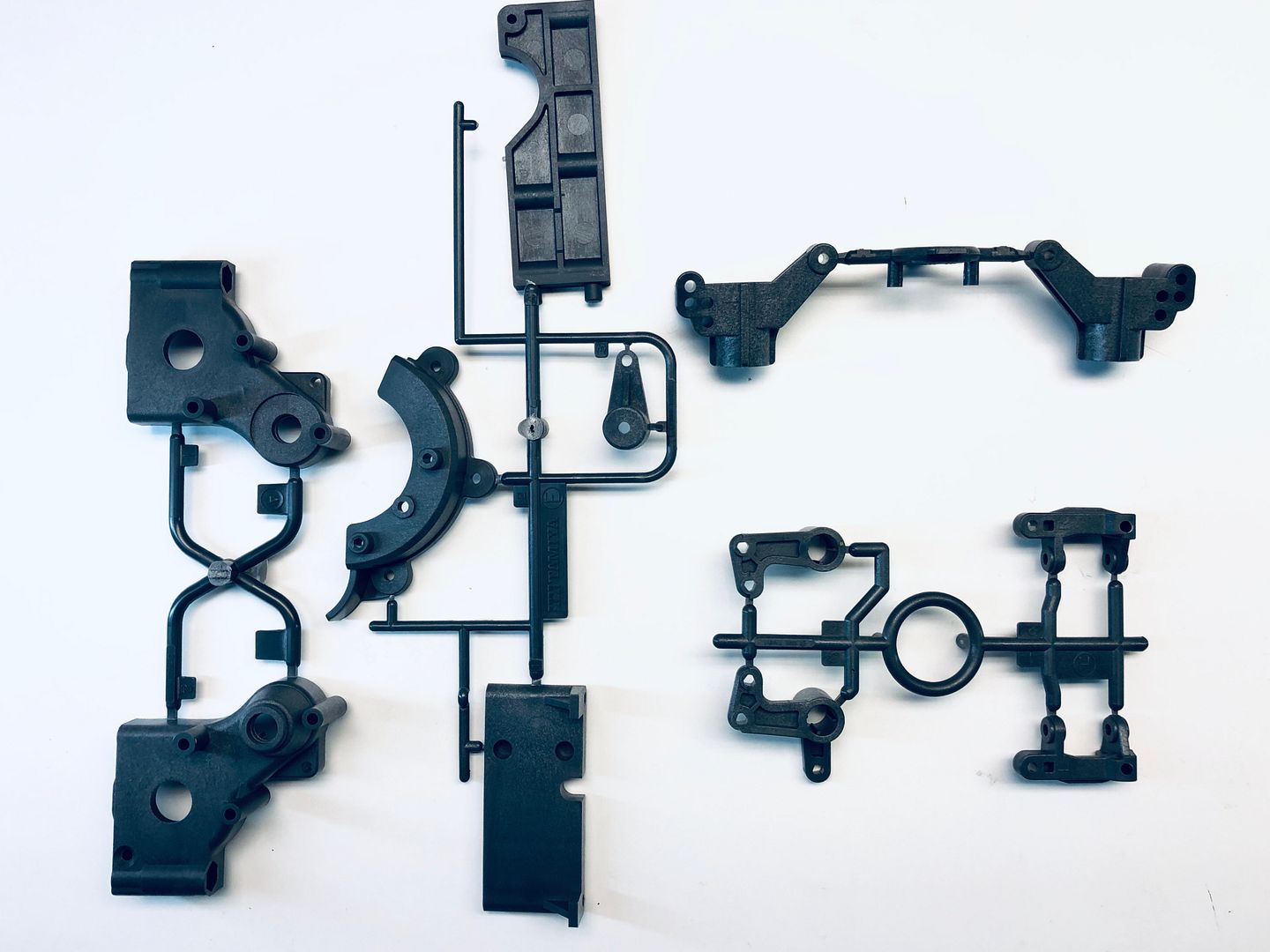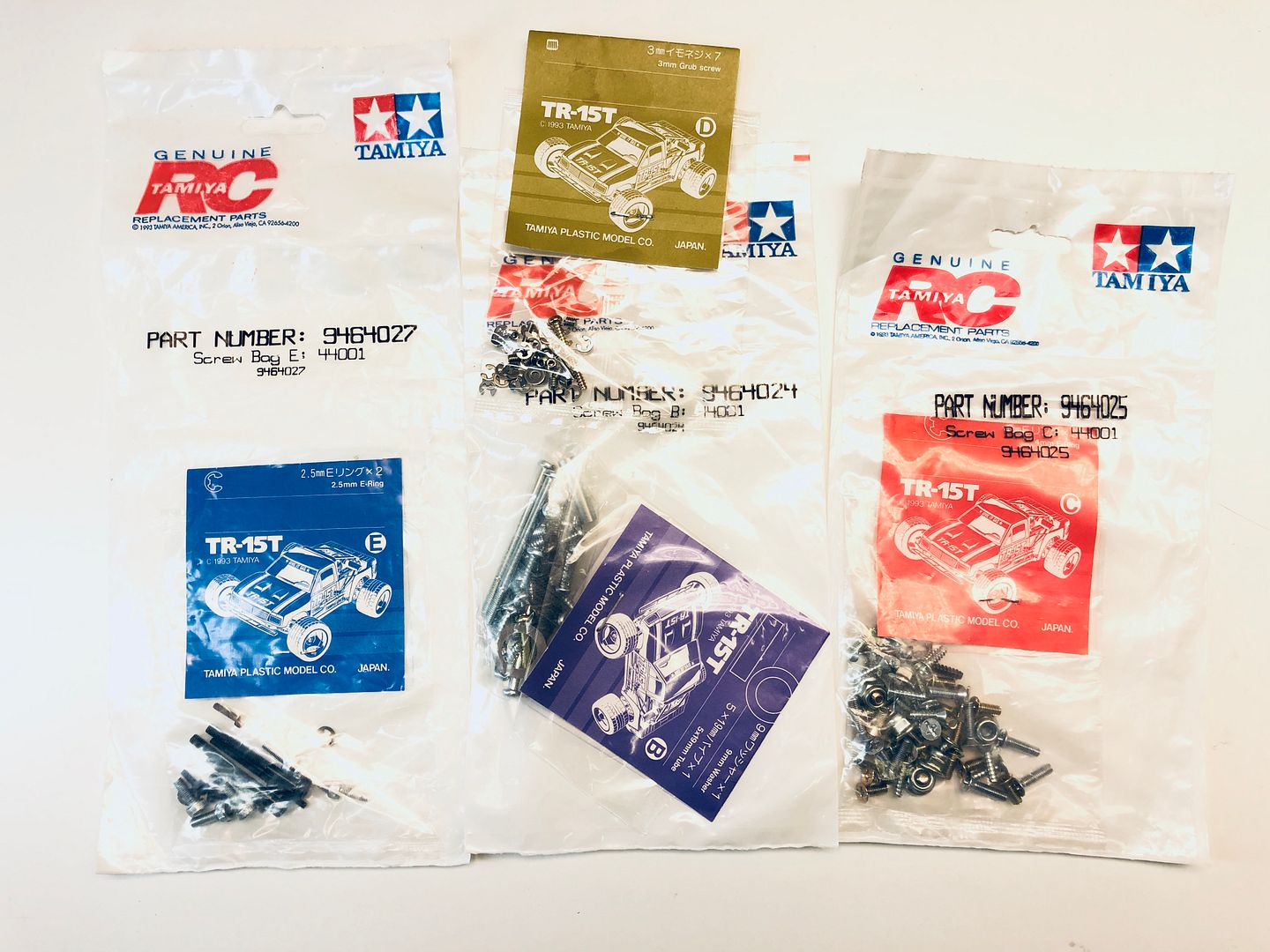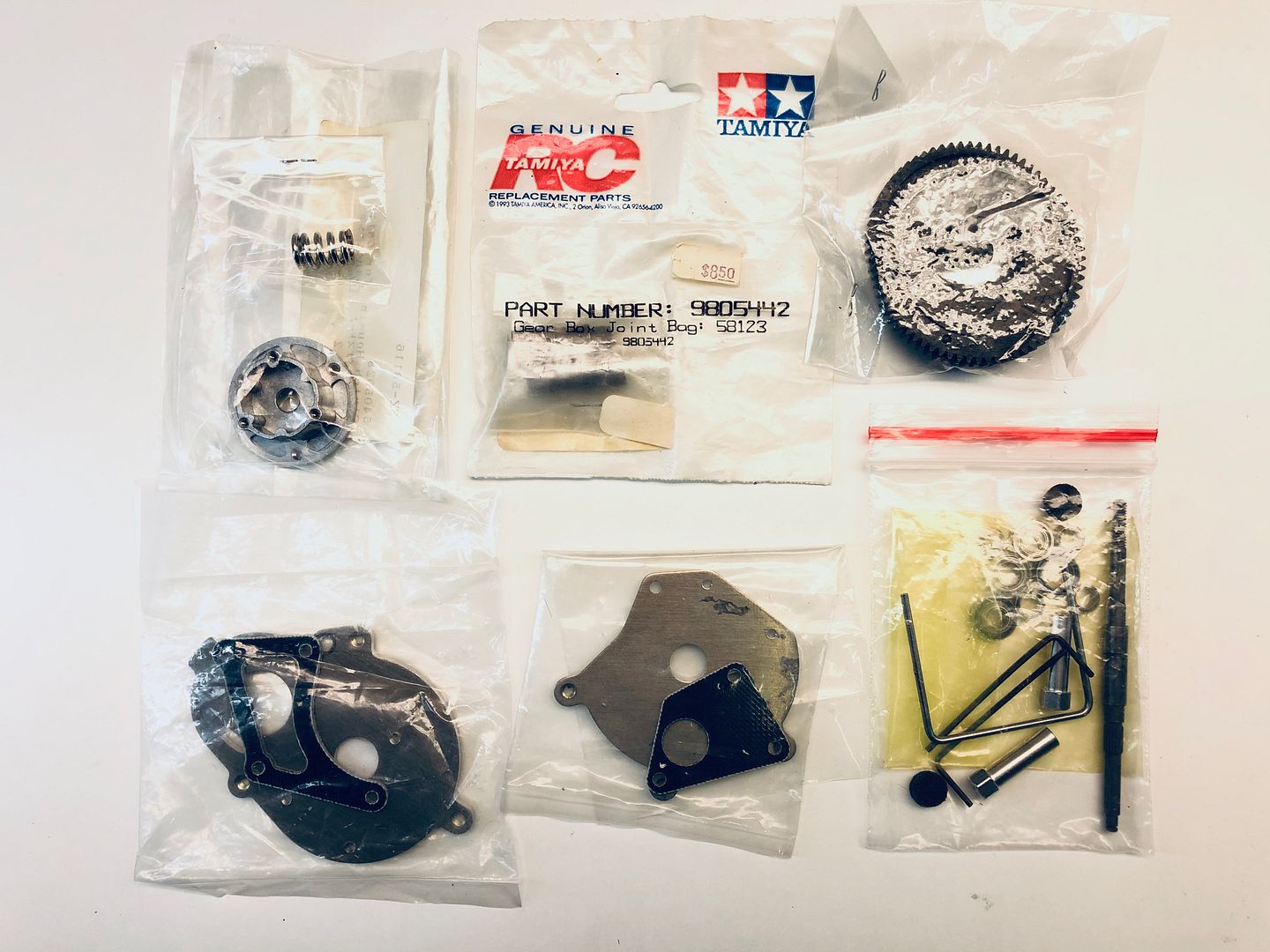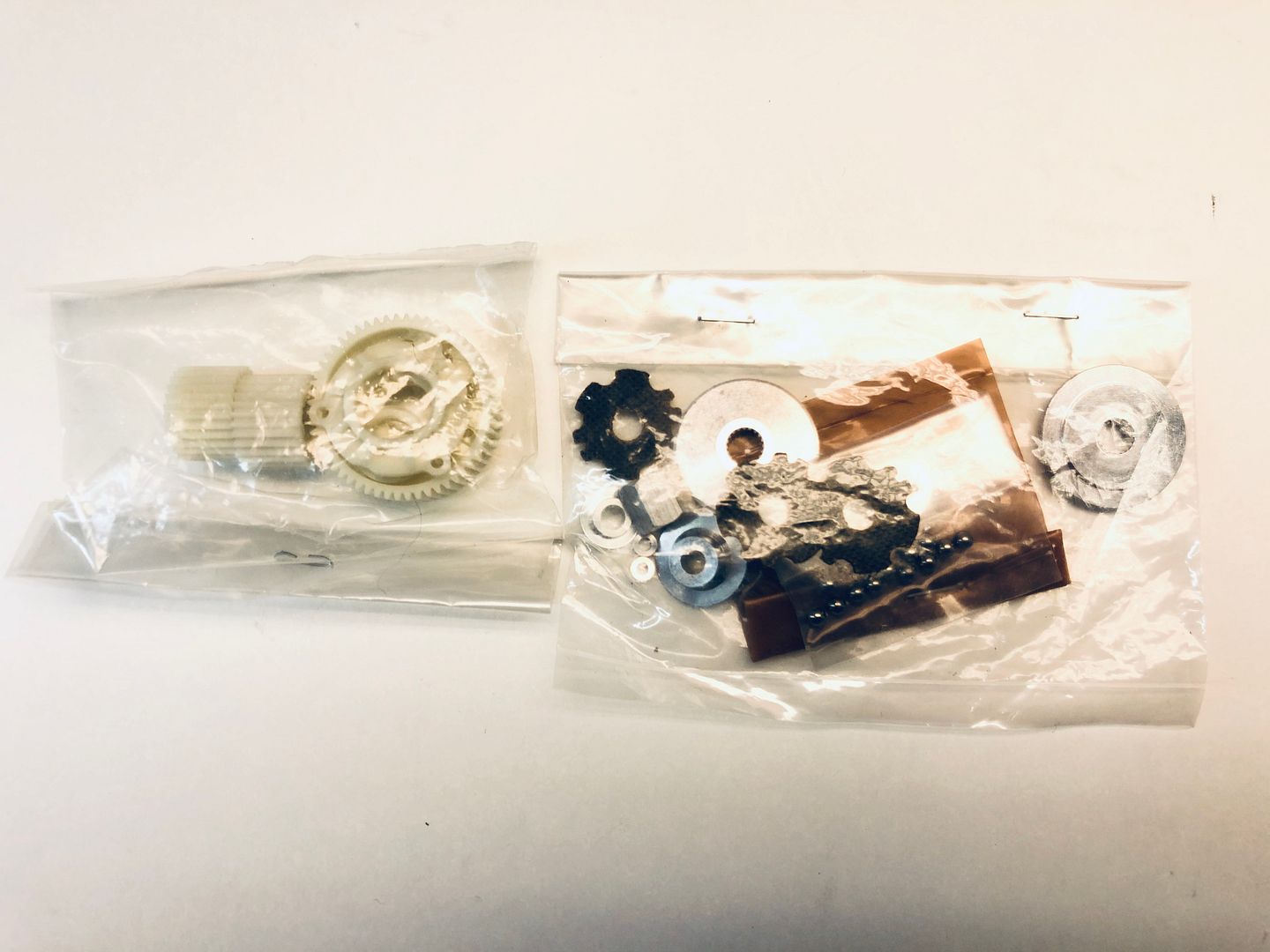 I also managed to get an donor car for this project which will be good for the little things I need that I haven't thought about. But most importantly this means I don't have to use my shelfqueen for parts in this build. Hopefully it will arrive sometime within a month.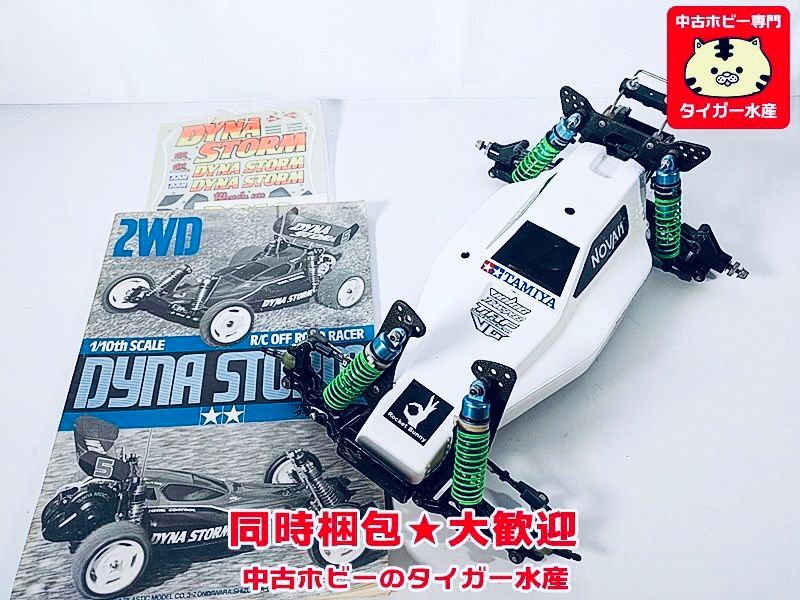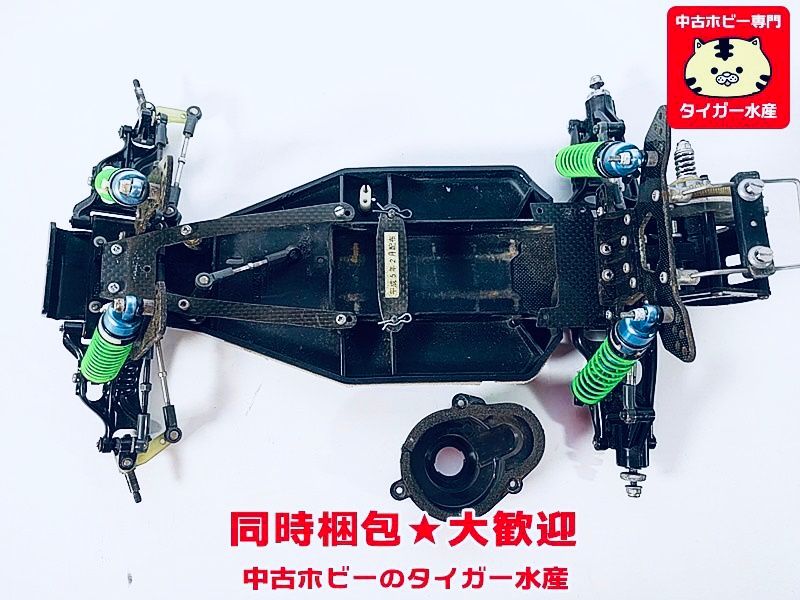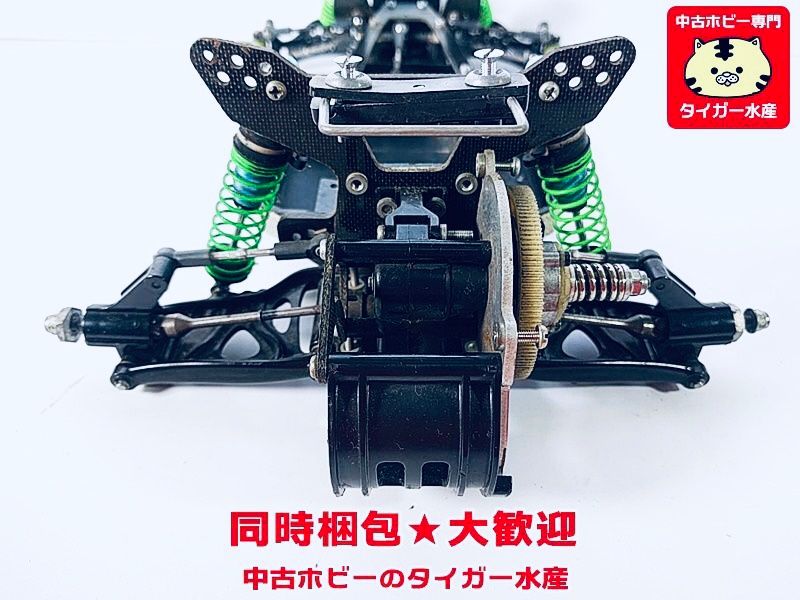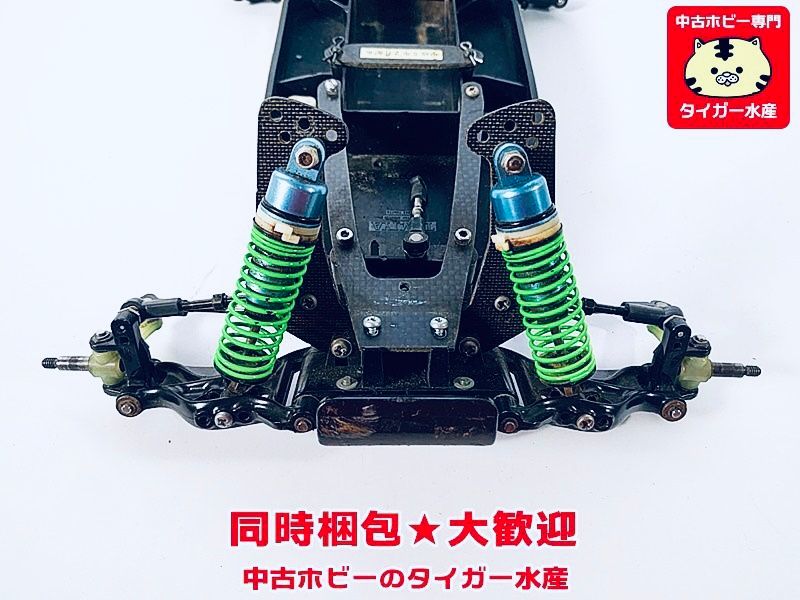 ---
Got some more parts. I saw a tip in a FB group where to get some TR-15t parts so I bought some missing parts that I didn't have. Not sure which one of these bit's i will use, but nice to have just in case I need em.
I also got the body and wing from Penguin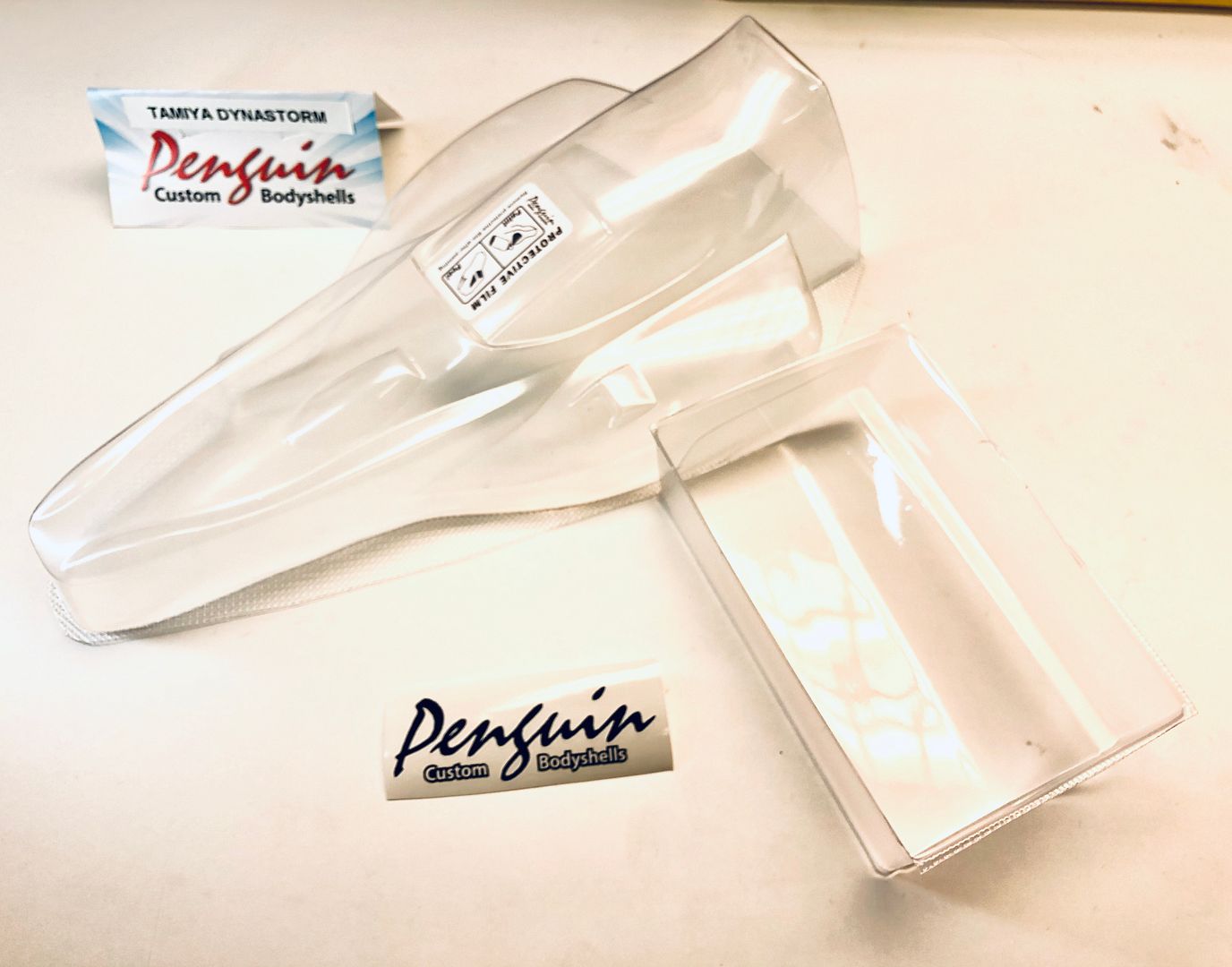 In the build thread at Tamiyaclub.com (https://www.tamiyaclub.com/forum/index.php?/topic/91252-nimrod-dyna-lightning/&tab=comments#comment-767165) Joe999 aka Jochen posted some more pictures of one of the special parts from Nimrod the Motor air "scoope" He also showed a weakness in the design, where the mount is, since his cracked during a bash.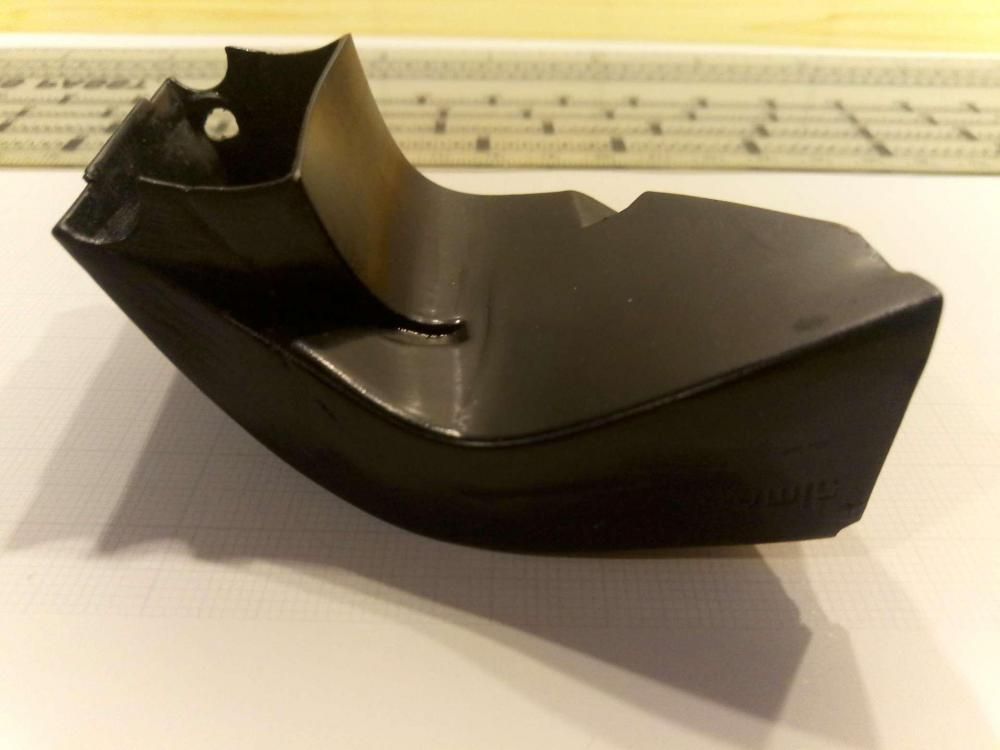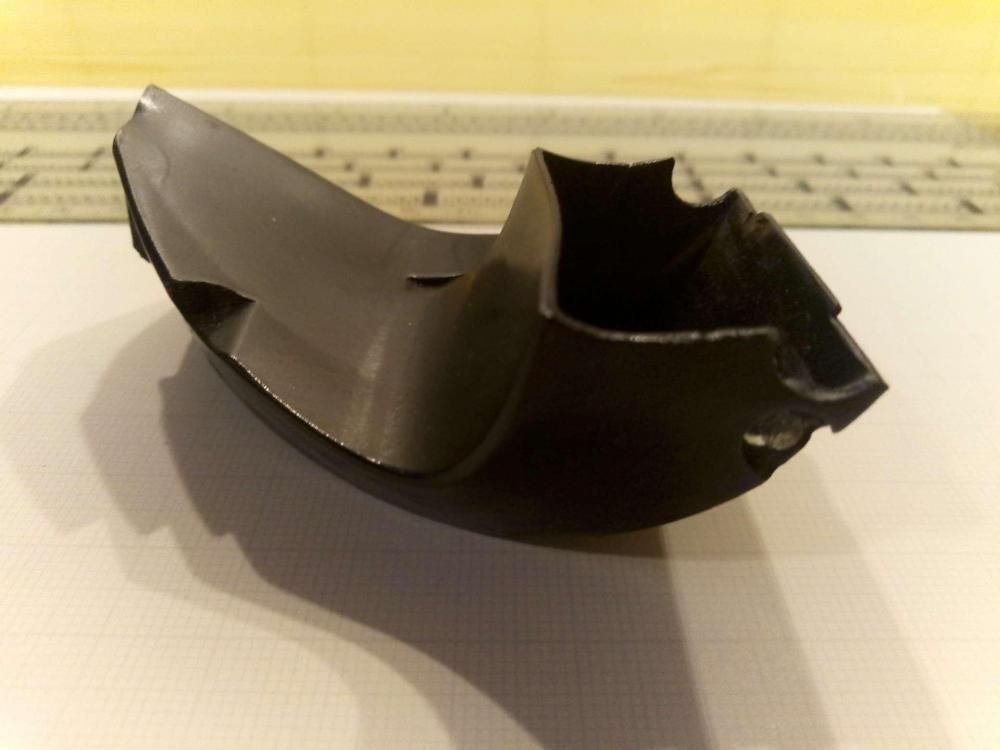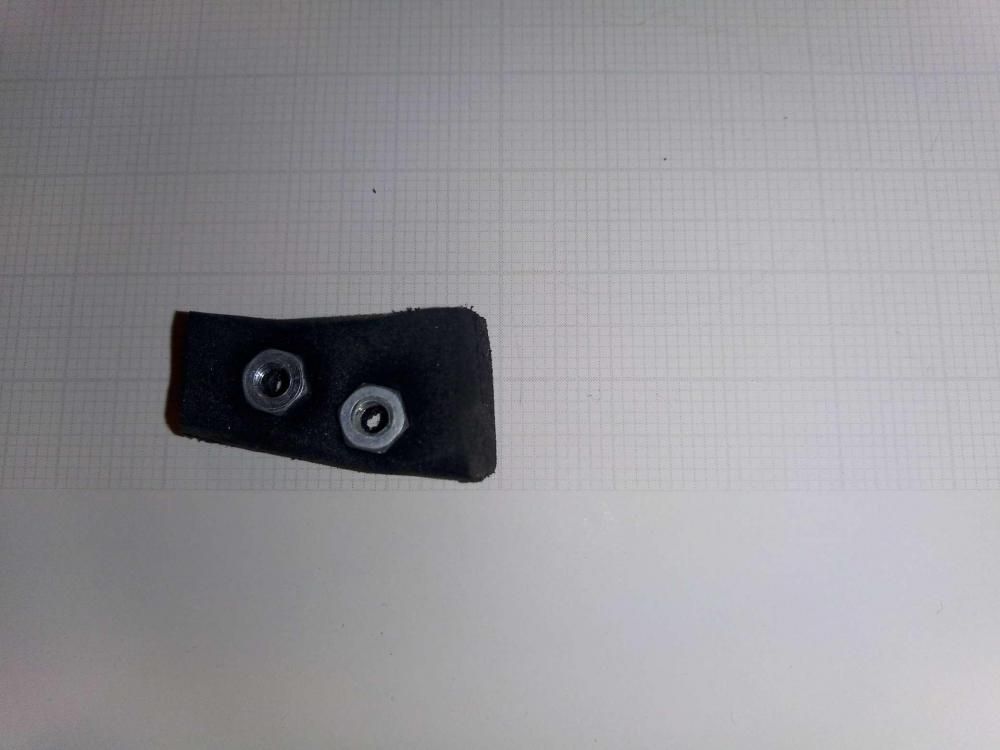 His solution is to use an moss rubber block to force the Air scope to stay in place but according to him, it's such a tight fit so it might have been ok without the moss rubber block.
I hope to be able to make the airscope one day, and several people have already become interested in the part and will try to get it designed and 3D printed. That is very good news for me and the project.