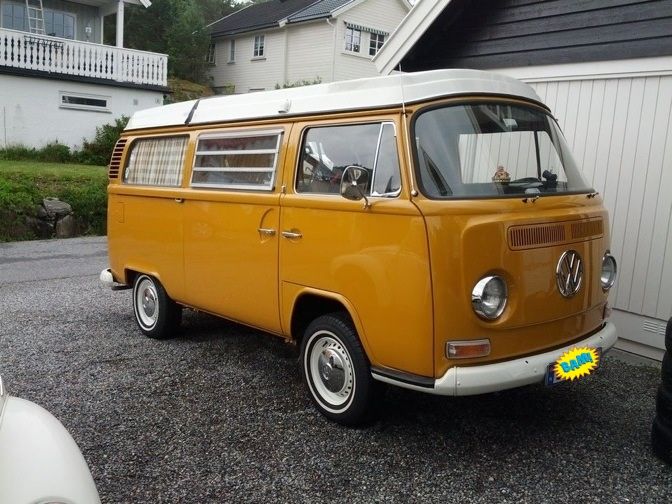 Finally after several year wanting to own a Westfalia the dream came through.
This is our pride  and glory, there still some to do before  it's the way we want it. But we are getting there, and we will strive  to keep it as original as possible.
First I want to show your the pictures and the info and story about the car I got from the previous owner. So the first page i dedicate to that. The Previous owner also had a project thread for this car, it can be seen here: Nadolek theard on VWNorge
---
(From previous owner)
1972 T2 Earlybay/Crossover Westfalia
Bakgrunn
Bilen er en 1972 modell, Westfalia (original). Jeg husker ikke helt hva interiørkonfigurasjonen ble kalt, men jeg mener det er Helsinki-konfigurasjon. Den ble levert etter bestilling til en Hr Nadolski i Borås (Sverige) vinteren 1972. Nadolski brukte bilen til ferieturer, og stort sett bare om sommeren.
Bilen var i Nadolski sitt eie frem til 1980 – tallet. Da ble bilen overtatt av en venn og familien hans. Disse hadde bilen i sitt eie frem til jeg kjøpte bilen. Det forrige eier kunne fortelle var at bilen knapt var vinterkjørt. Dette bar den også preg av. Bilen var rustfri, over OG under, når jeg kikket på den første gang i 2007, og har ikke vært vinterkjørt siden. Bilen har hele tiden bodd inne.
Om bilen
Da jeg overtok bilen, manglet bilen motor. Originalt satt en 1700 med to enkle Solex-forgassere. Jeg kjøpte en 2l t4 motor, som ble bygget på nytt av Andersen Racing her på VWNorge forumet. Hensikten med motoren var ikke å lage en racingmotor, men en god bruksmotor som var sterk nok til å dra alle de 1760 kiloene bilen veier. Det gjør den ☺.
Bilen er siden jeg overtok den blitt omlakkert av profesjonell lakkerer. Det meste av pakninger til vinduer og dører er byttet ut.
Interiøret er originalt, og ikke tuklet med. Bilen har original-gardiner, som etter 40 år (+) er noe solskadet. Jeg har sydd opp noen nye gardiner av original-stoff.
Det er kjøkkenet (kokeapparatet) er montert
Kjøleskapet trenger overhaling dersom det skal fungere. Motoren til kjøleskapet går, men skapet kjøler ikke. Det er originalskapet som står i.
Det følger med originalt fortelt i "mint"-tilstand. Jeg har satt opp teltet to ganger for å sjekke det, ellers er teltet omtrent ikke brukt siden 70-tallet. Teltet fikk jeg over fra US.
Så langt jeg kan se, er bilen utrustet med det meste som ble levert av utstyr  til disse bilene. Også original gassovn, som er fastmontert på gulvet mellom kjøl og kjøkkenskap.
Ting og tang som følger med:
–   Originalt myggnett til bakluke
–   Originale gardiner
–   3 store Marshall lykter som var montert på bilen da jeg overtok
–   Originalt fortelt til Westfalia
–   Original Westfalia-instruksjonsbrosjyre fra US (disse er litt vanskelige å få tak i, og de er dyre)
–   Alle dokumenter som fulgte med bilen (besiktningsprotokoller osv)
–   Samt en del andre saker og greier….
---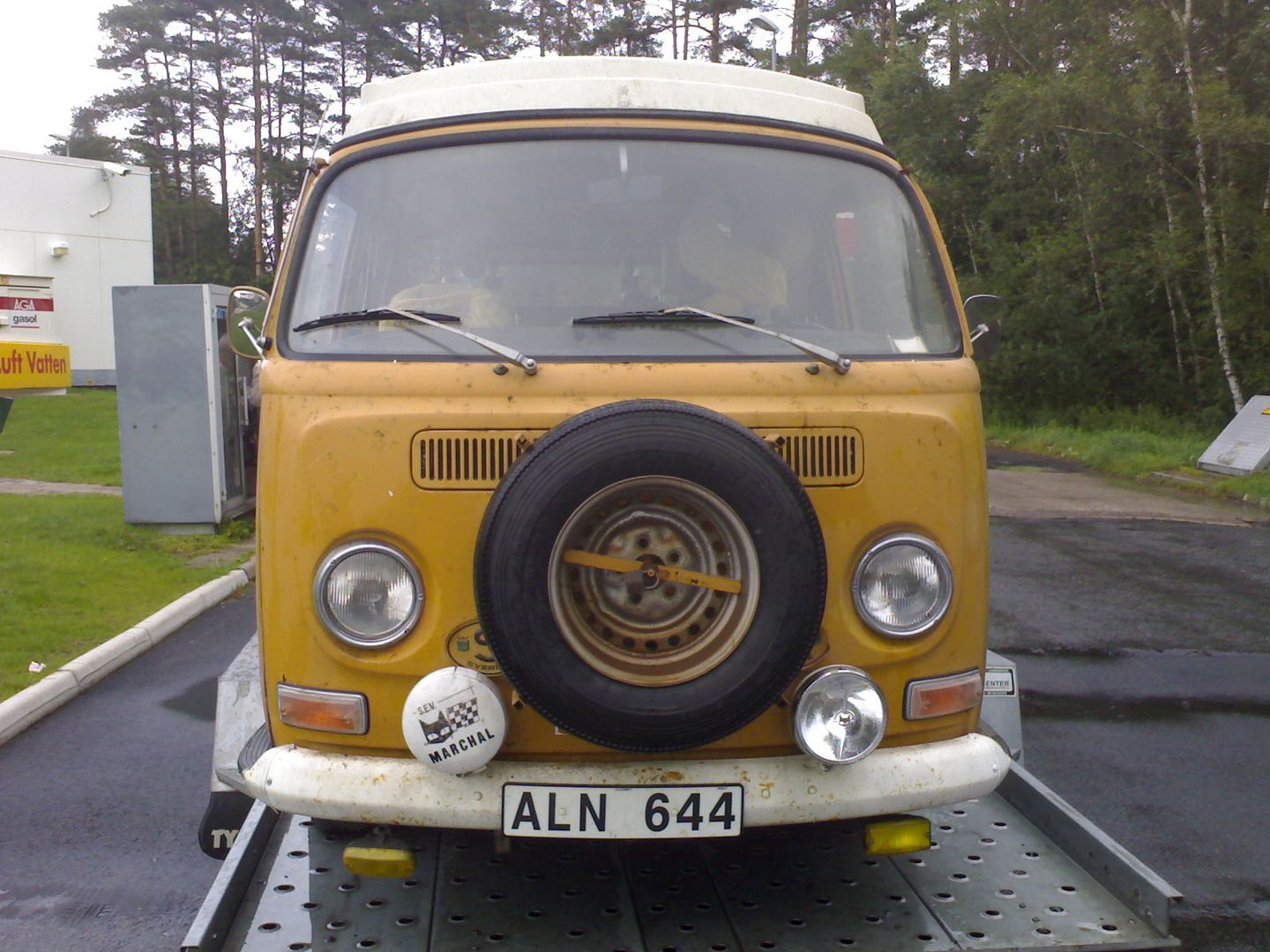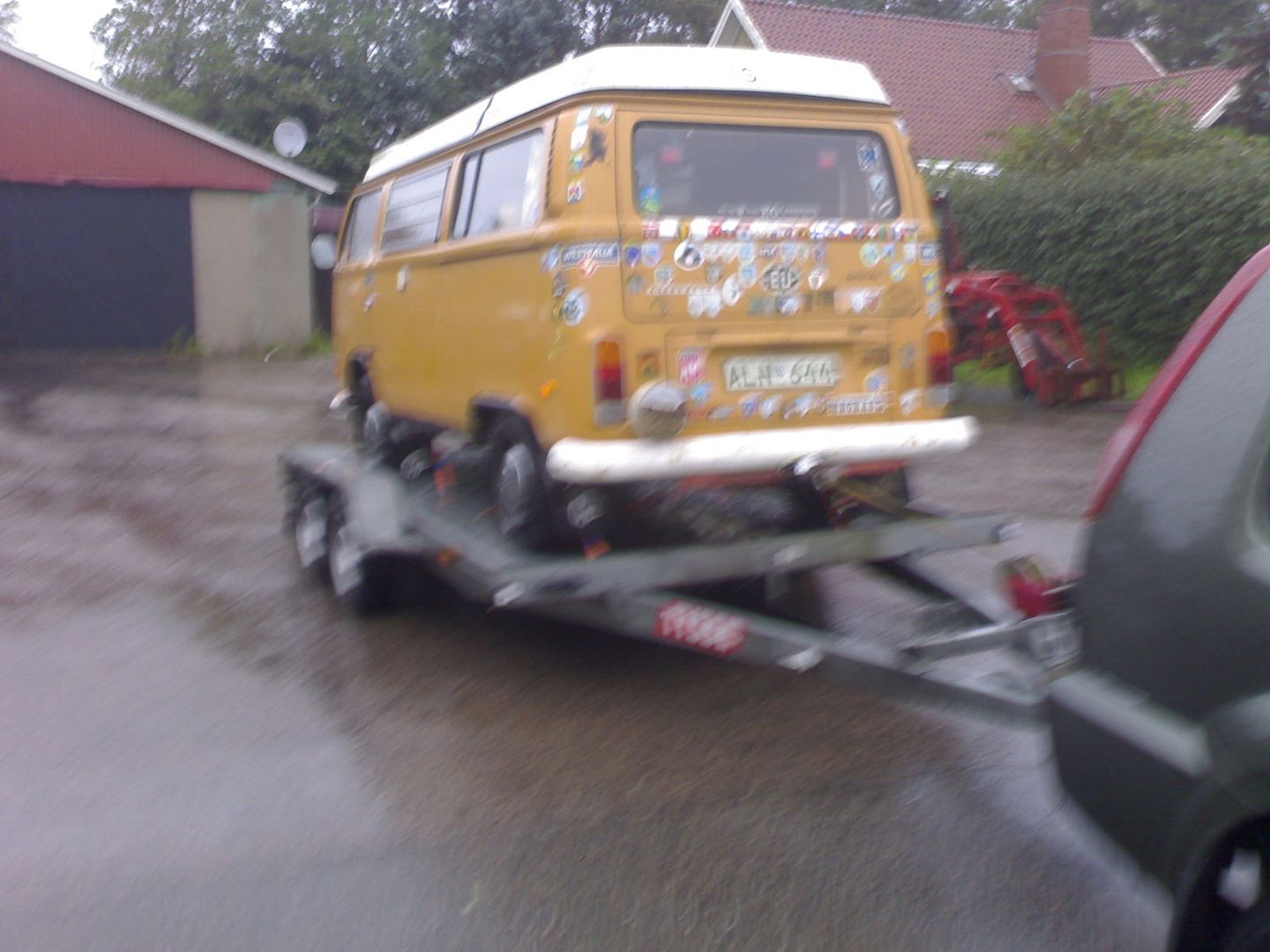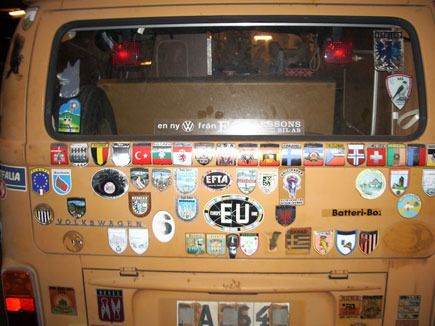 Since there were no motor in the car a T4 motor was built by Kåre Andersen (Andersen Racing)
The car was then taken to Unneberg Bil to be refurbished.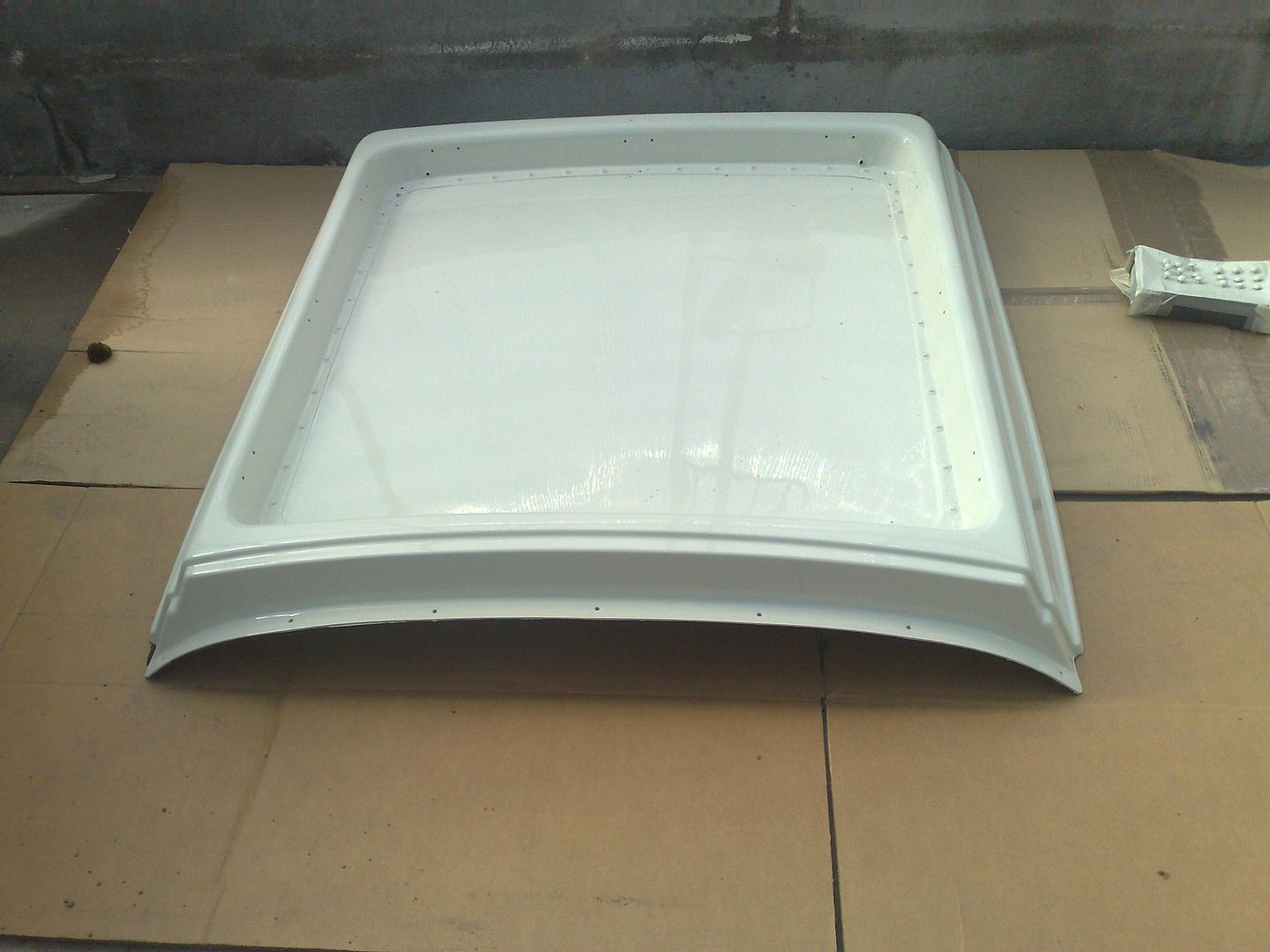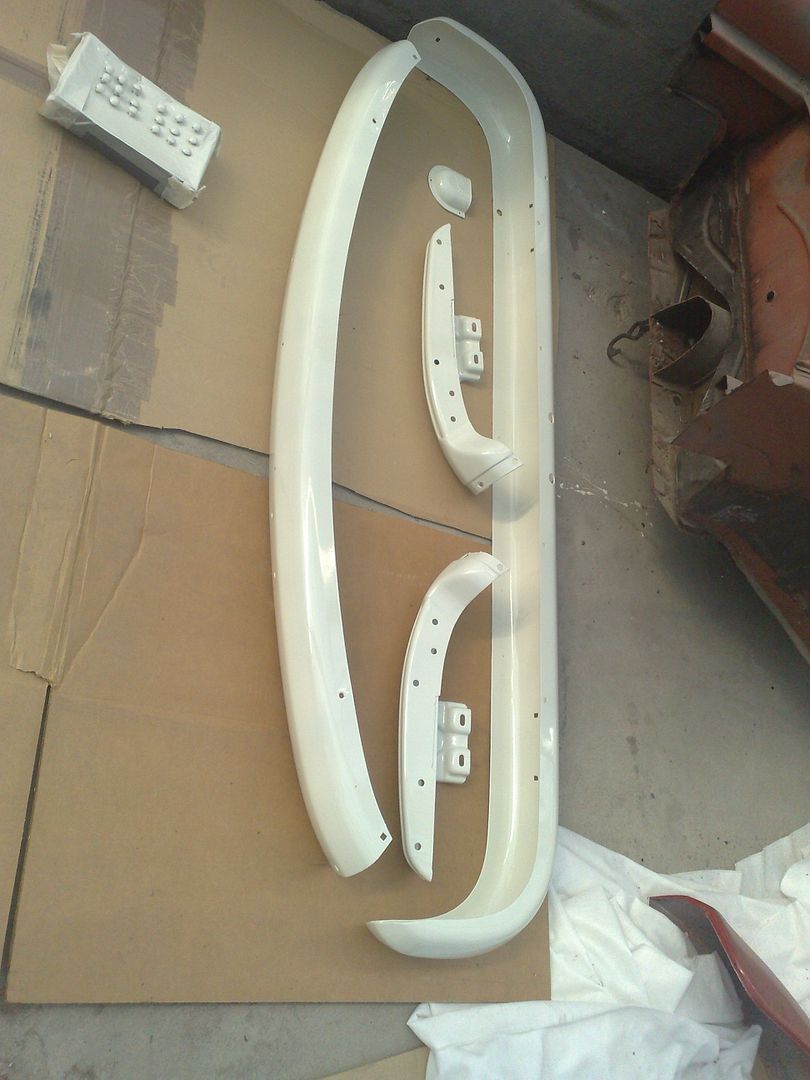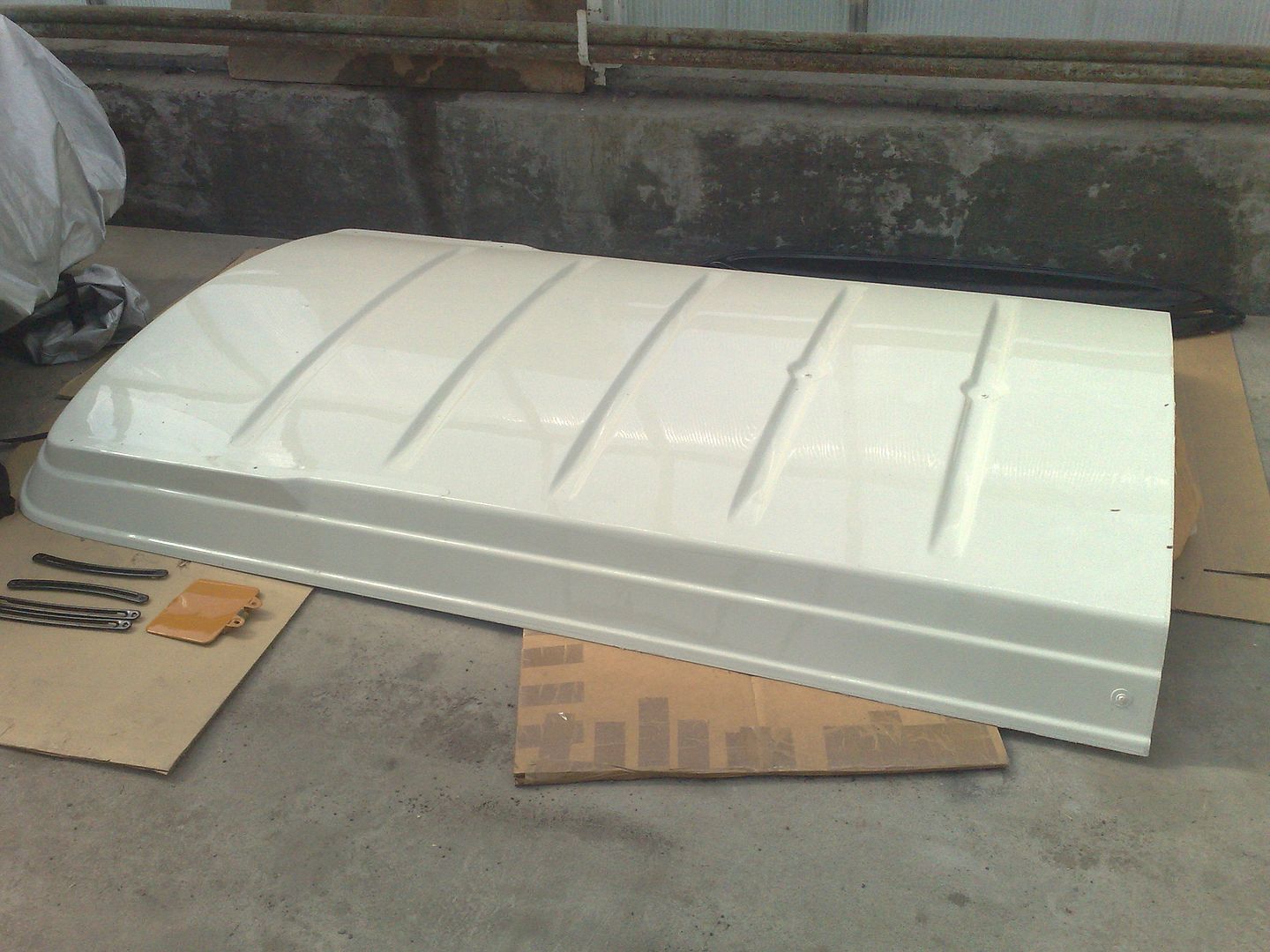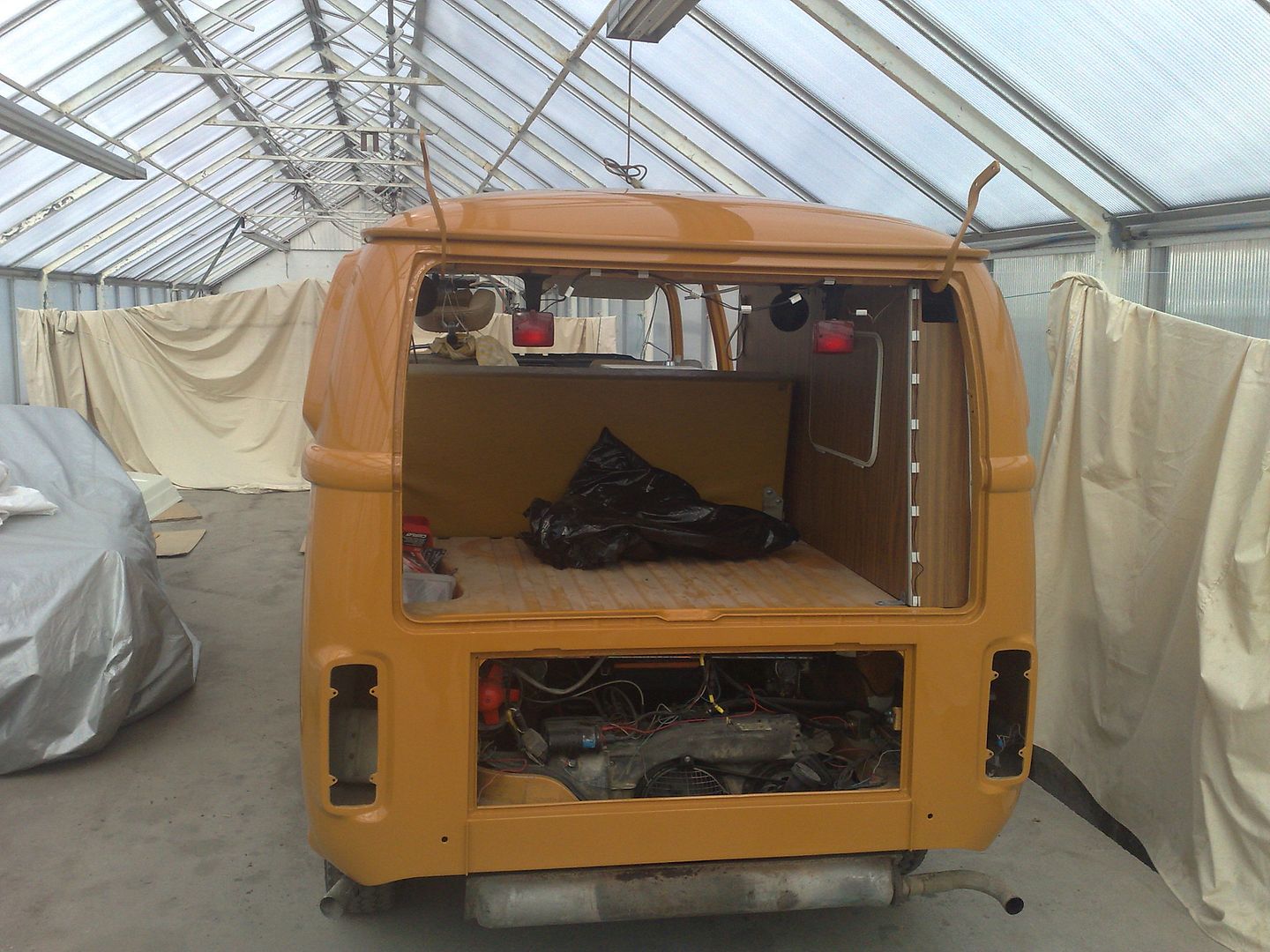 Finished painted and assembled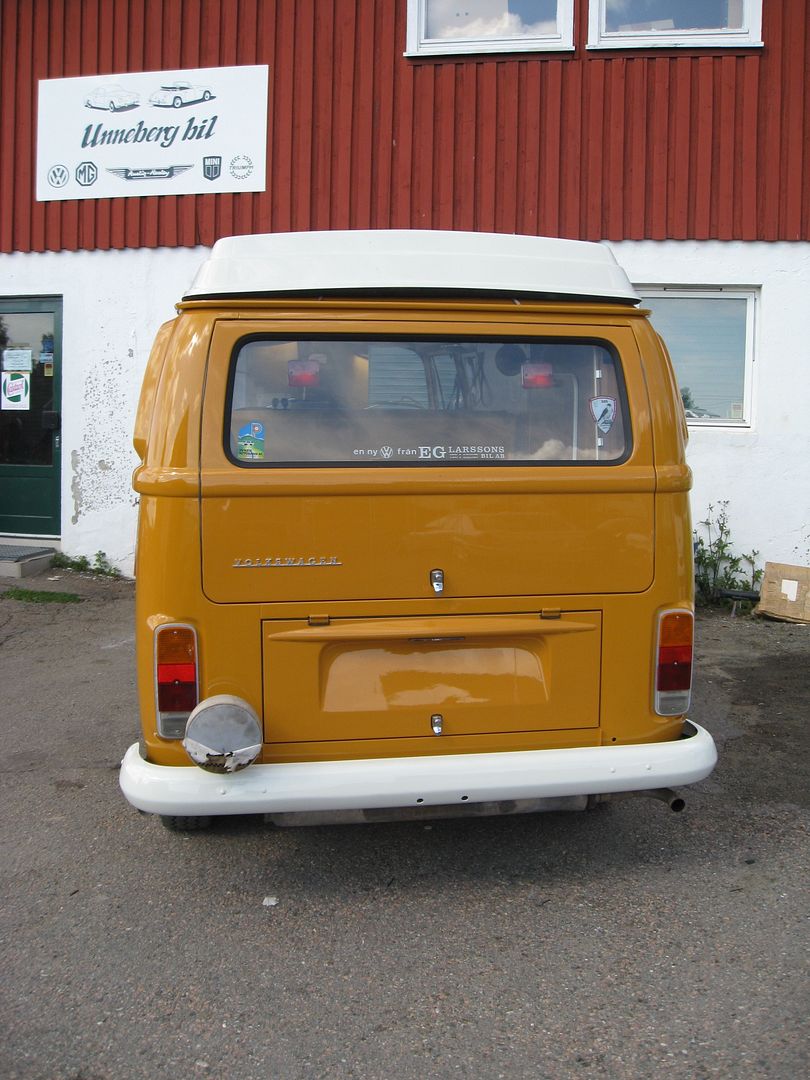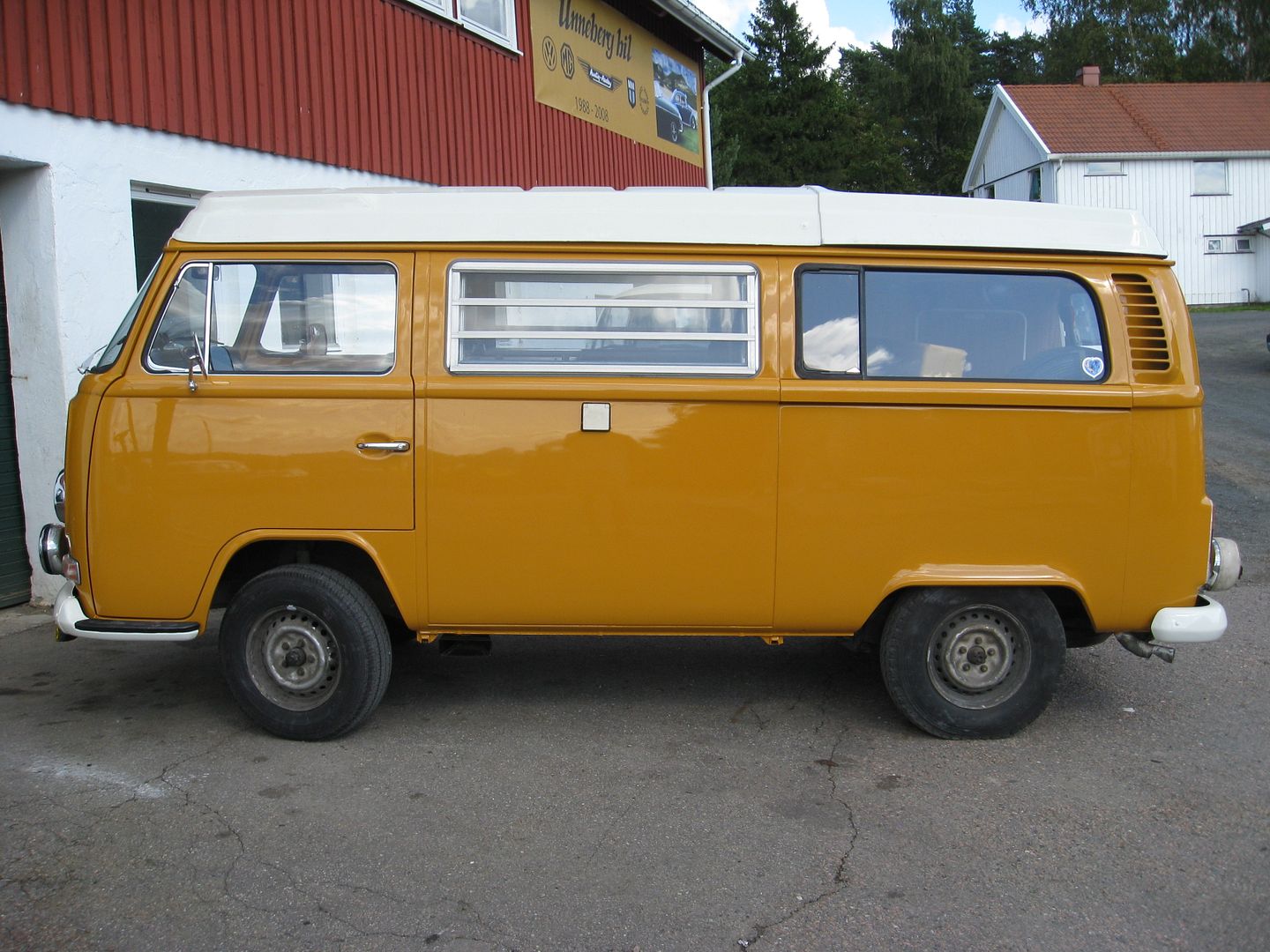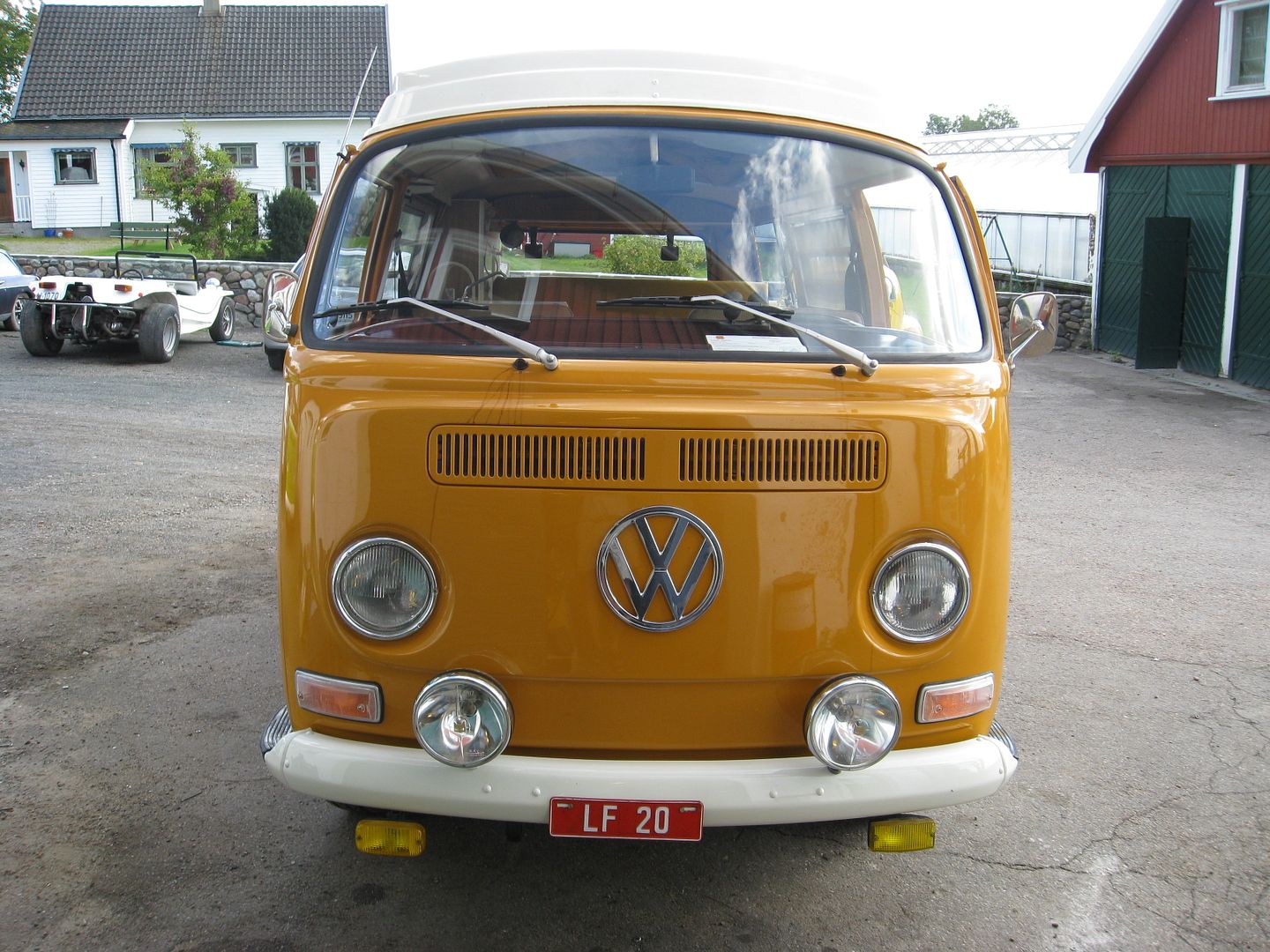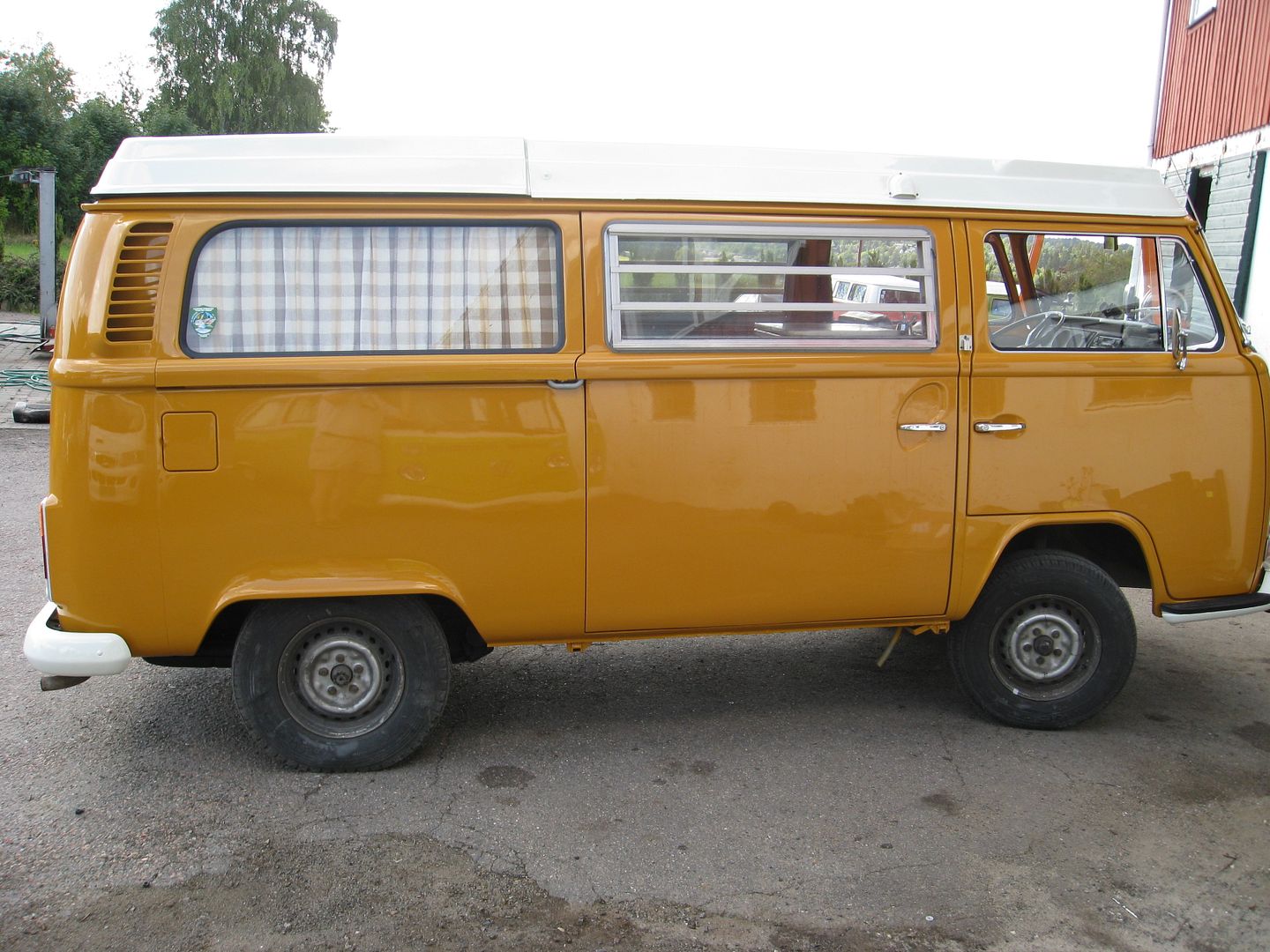 New curtains being made by the previous owner himself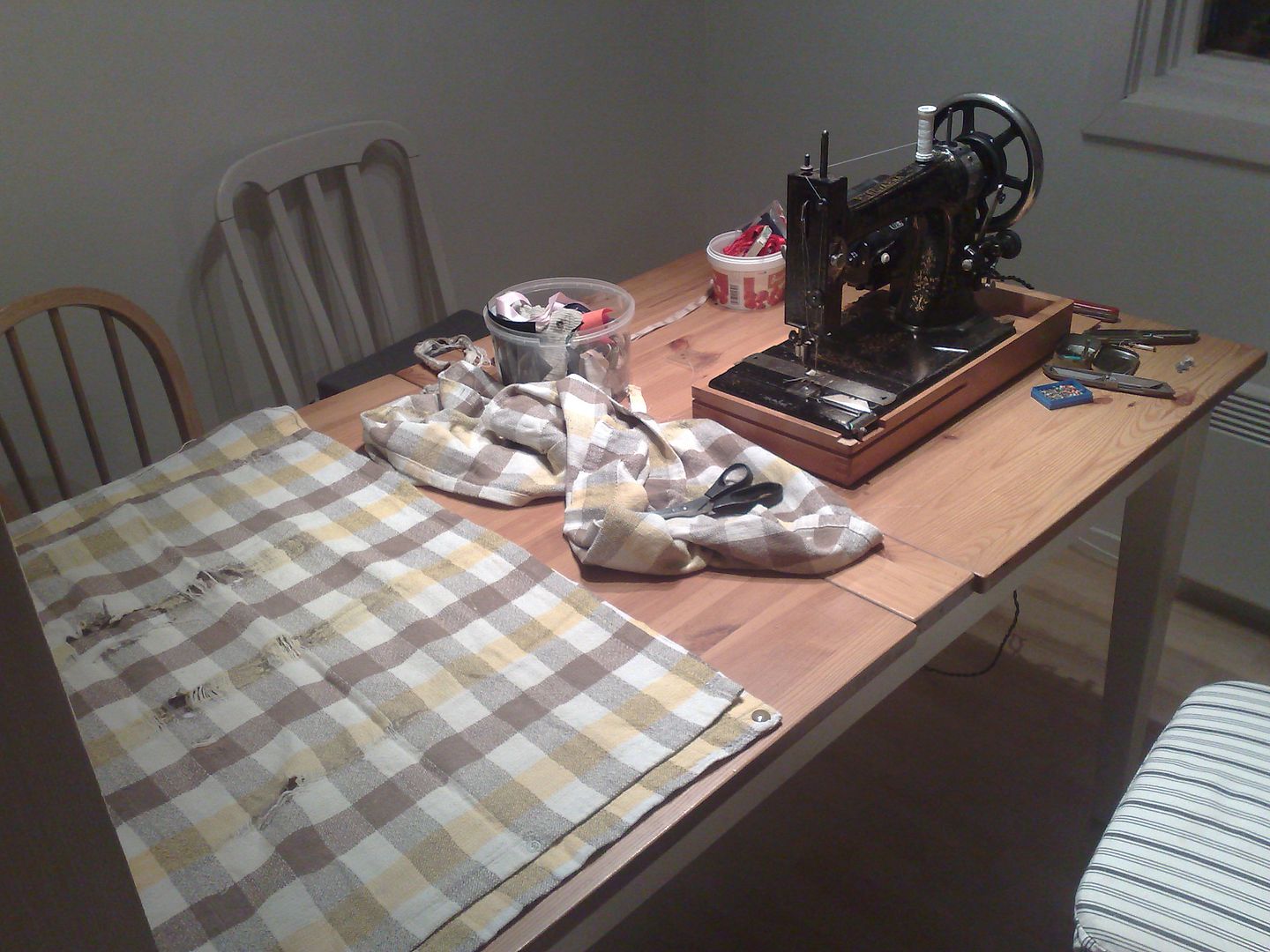 Some random pictures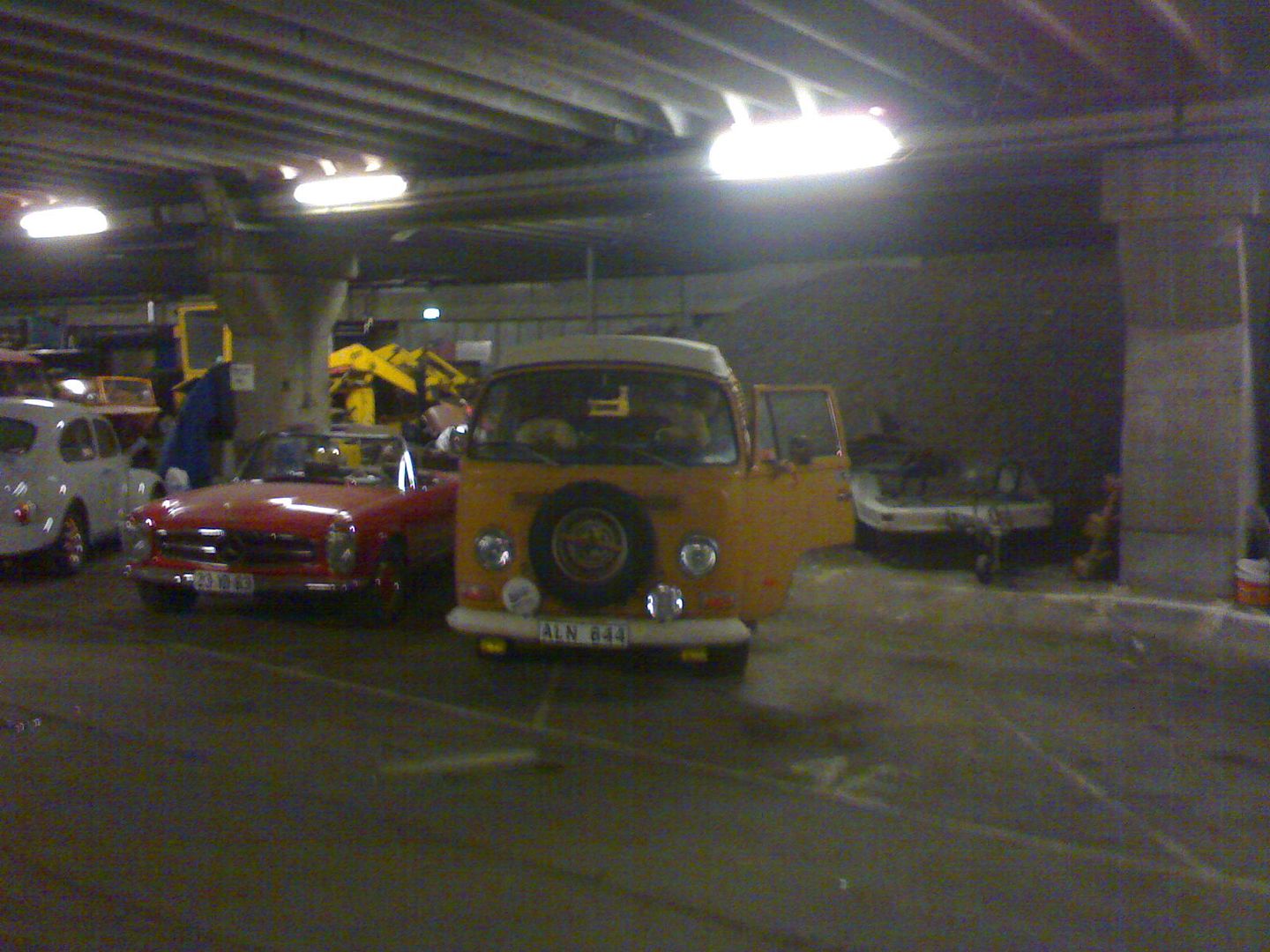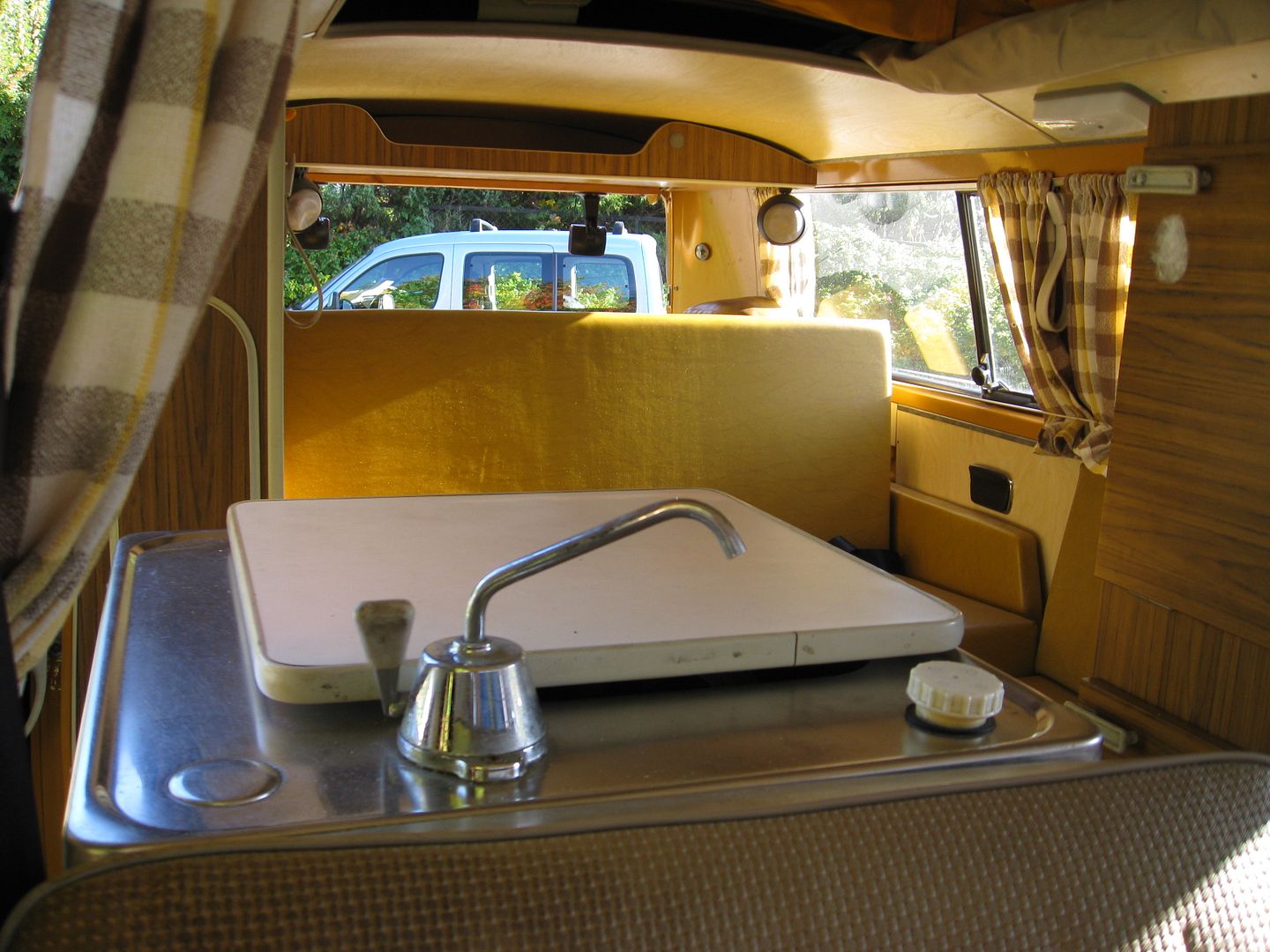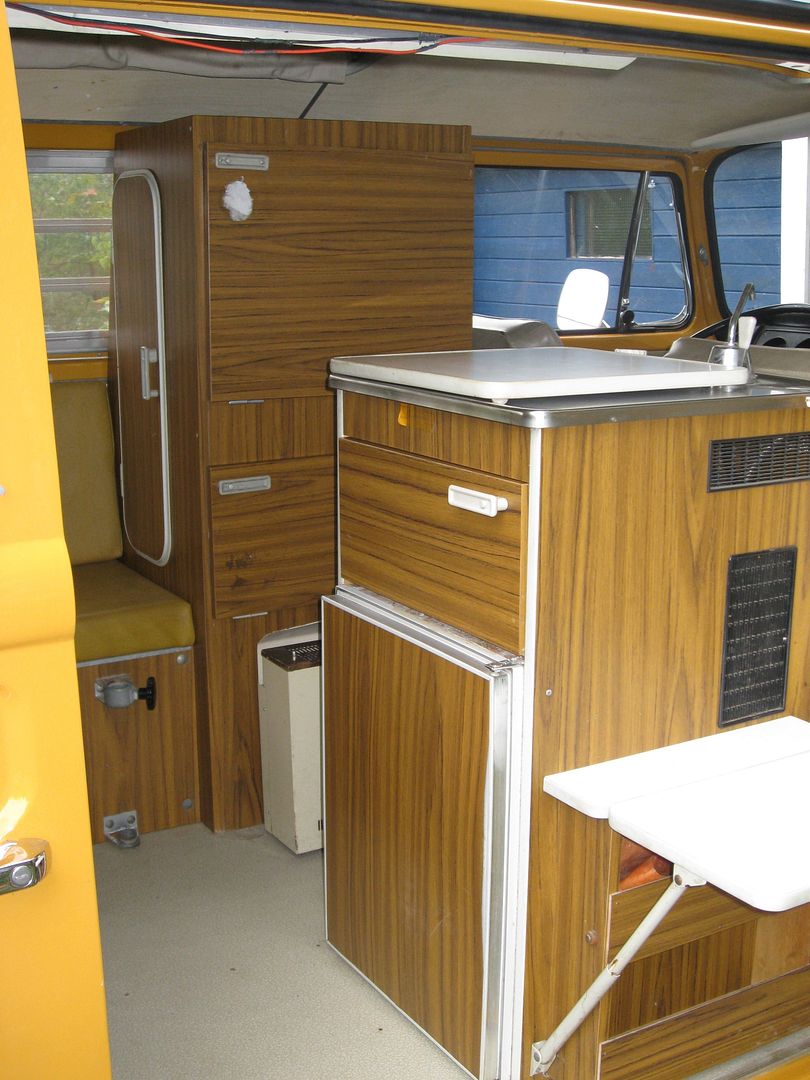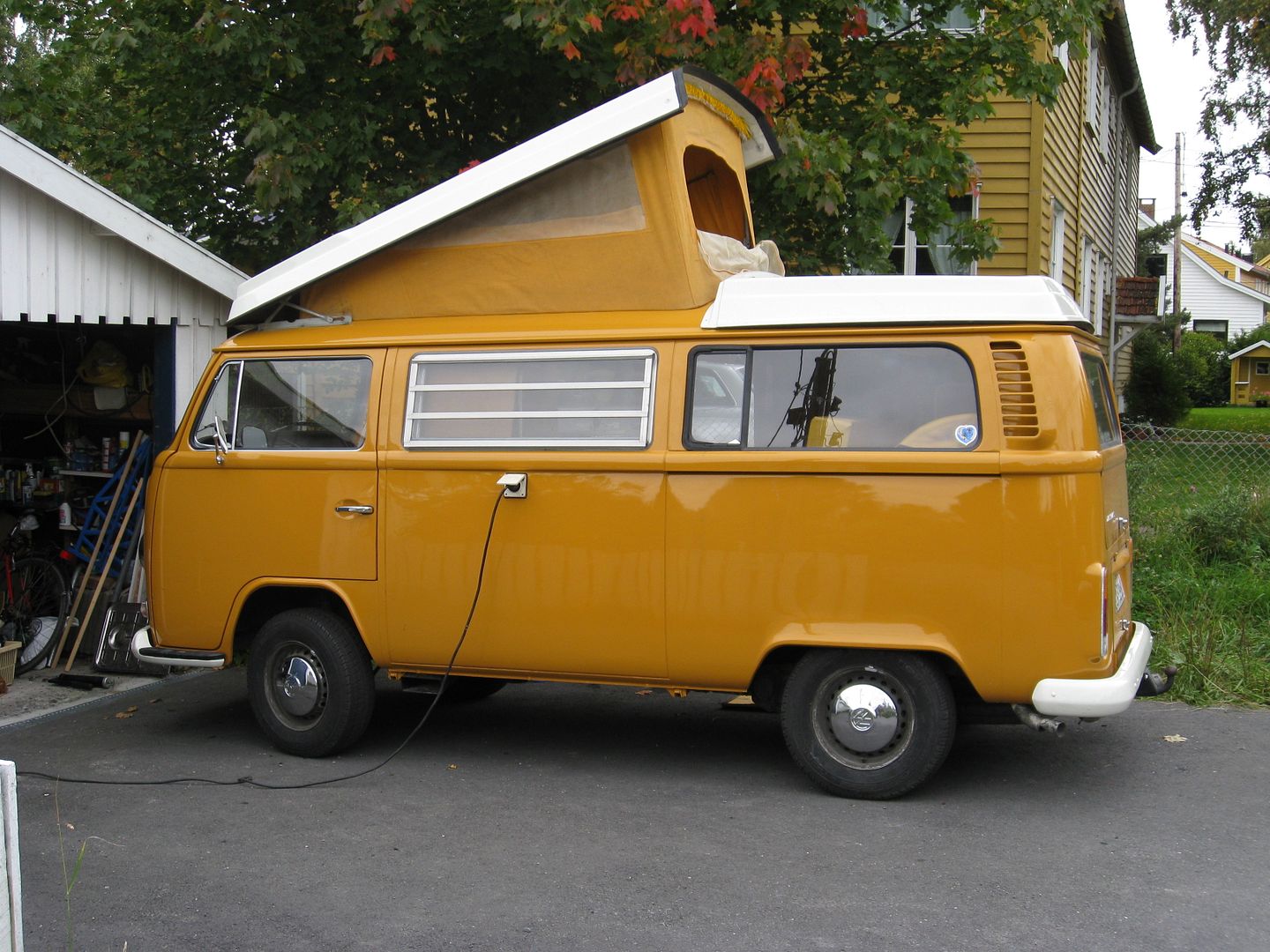 ---