So while I'm waiting for some part for my other projects I just as well decided to start another project with my TA-02 chassis.
The building of the chassis is going to be pretty much the same as I did in my Top Force'ish runner project. I haven't done to much yet, but stay tuned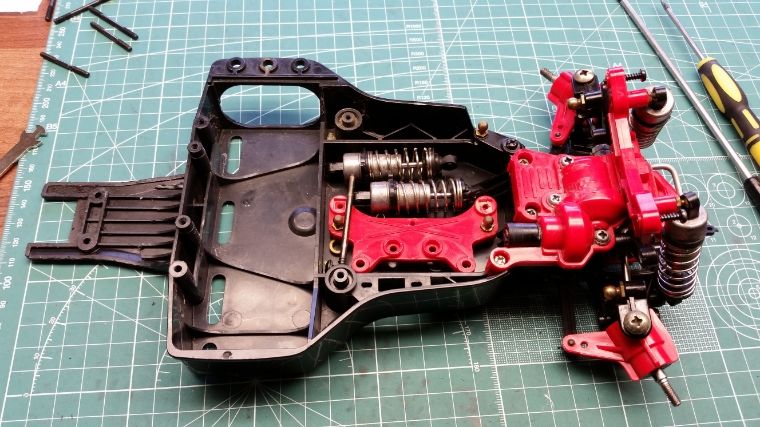 The rear gearbox was not usable so decided to use some of my new parts. I do have black gear boxes but I want them to be red on this build.
More to come!
---
Almost finished the chassis today. I decided not to do any big mods on this one, so then I mounted all the parts I got.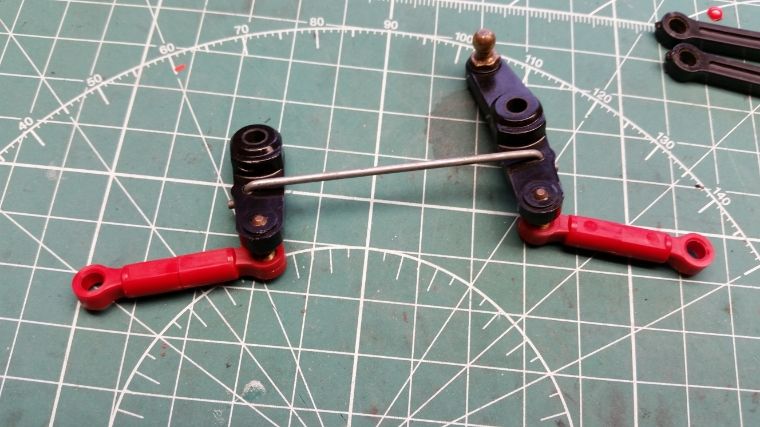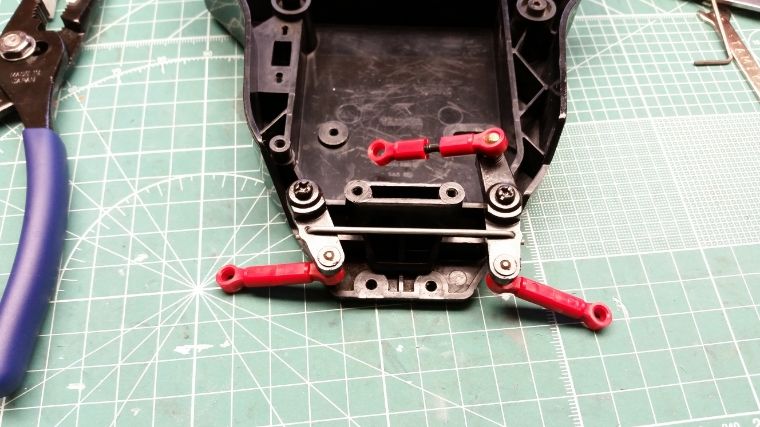 Rear gearbox done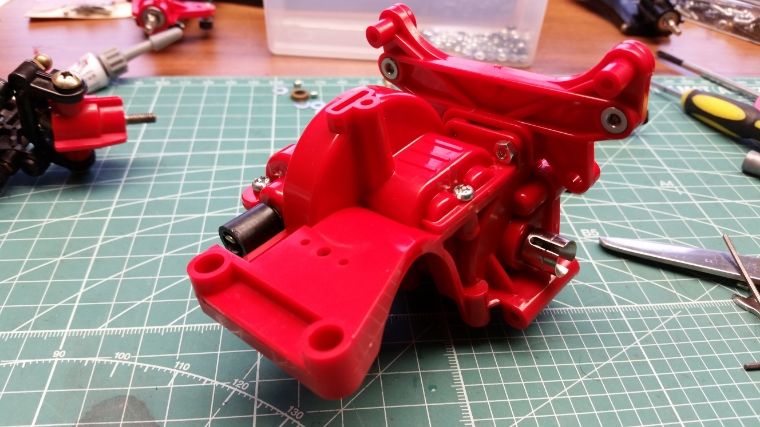 Wanted the build to see fresh, so I used my spare front gearbox parts.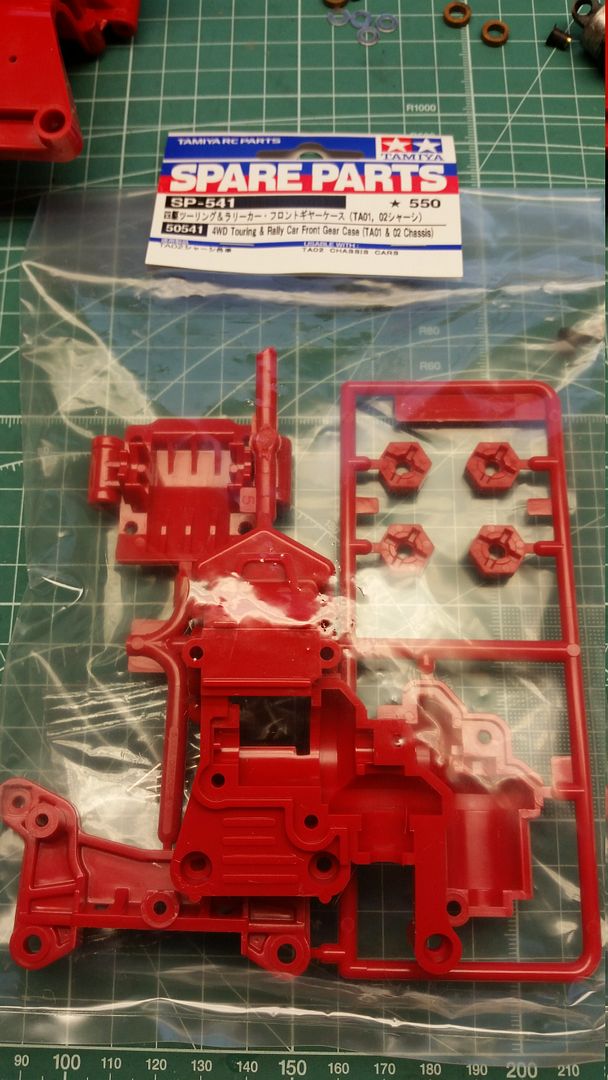 Front gearbox finished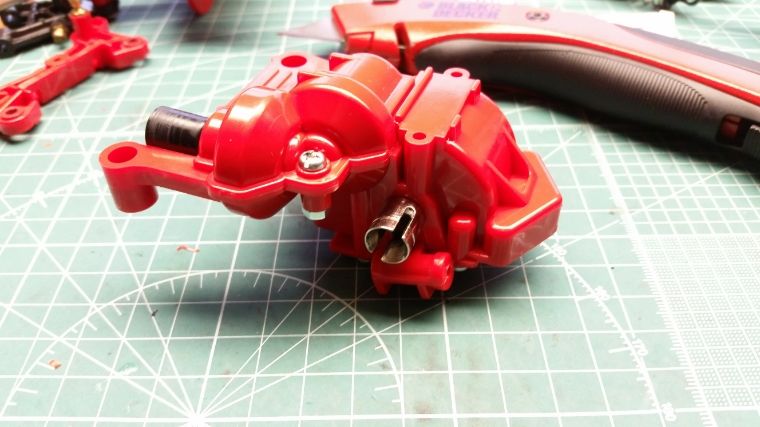 Universal shafts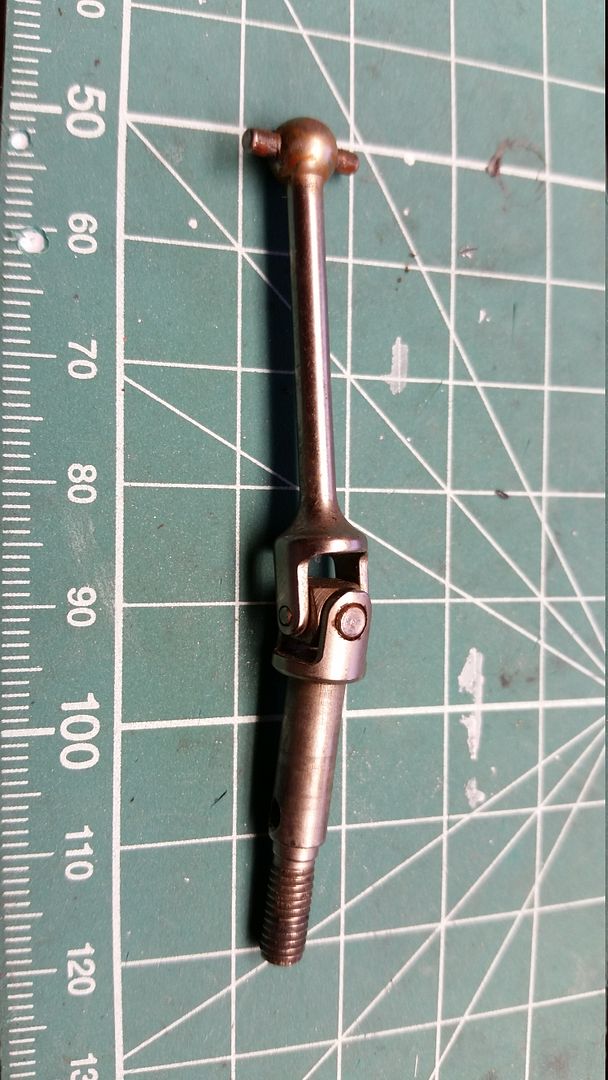 The shocks have seen better days
So I polished them, they still don't look to good, but much better than they were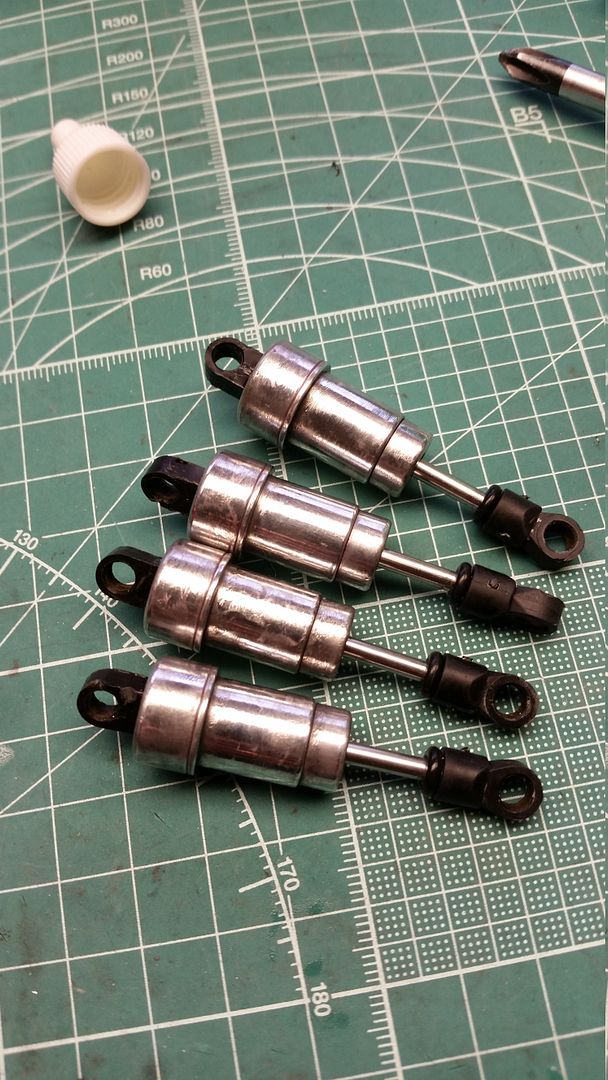 Front assembled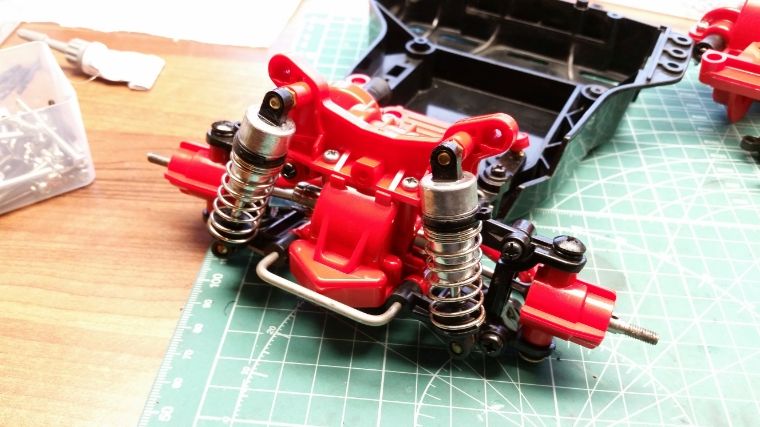 Chassis assembled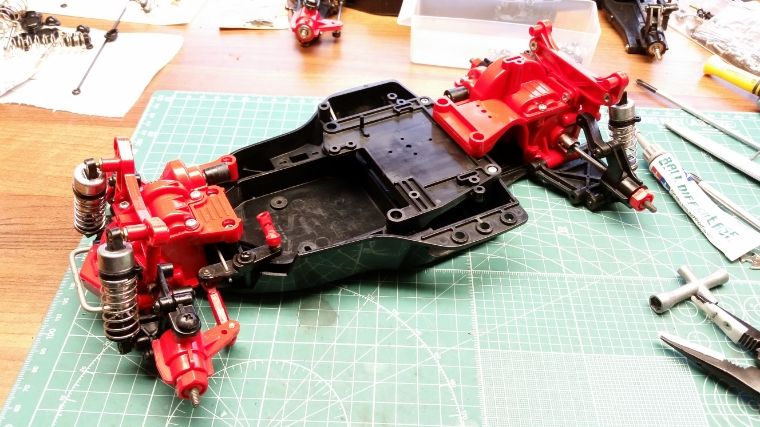 With temporary Fuchs wheels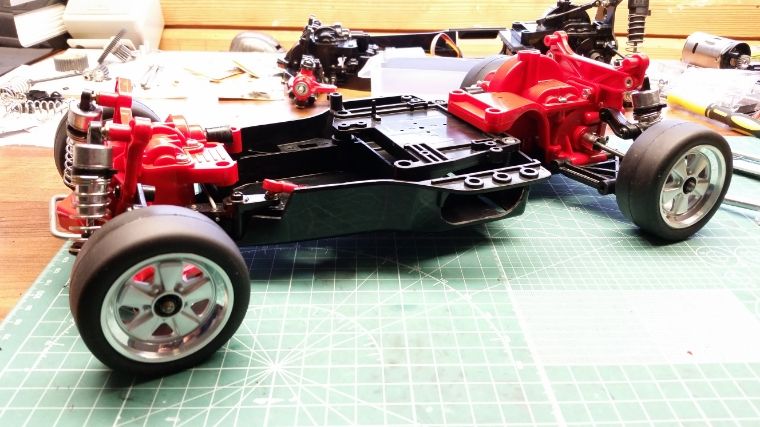 Having some fun and try to fit the blackfoot body, might have to do a Blackfoot lowrider once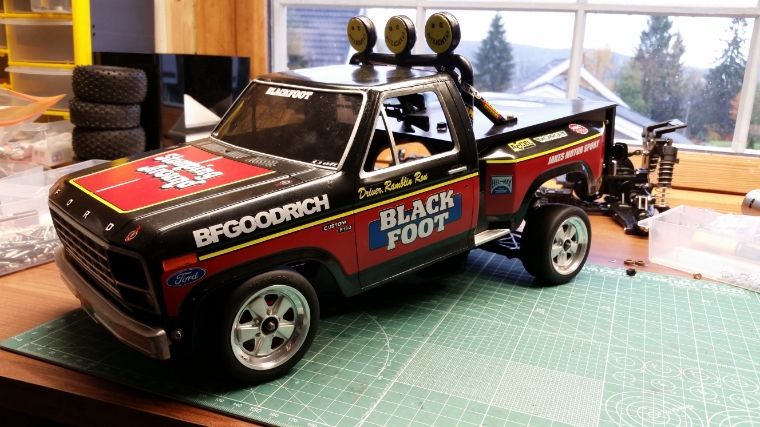 Pimp my Landcruiser, Landcruiser low rider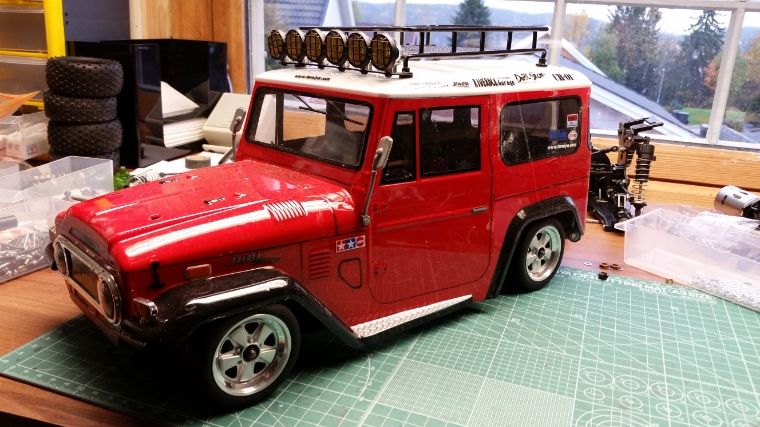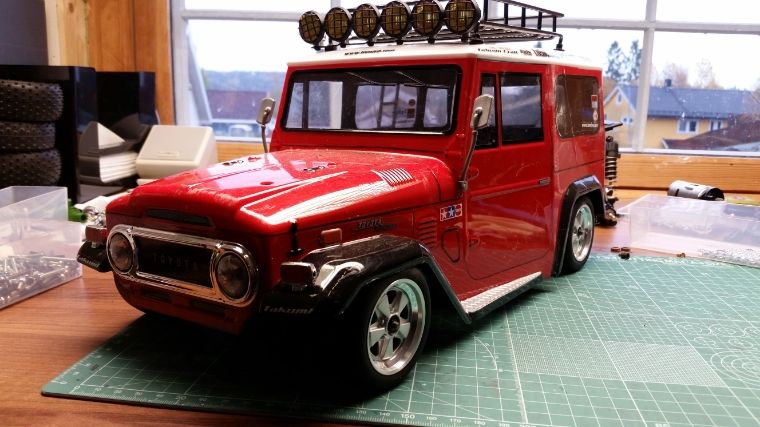 Not that much a monster now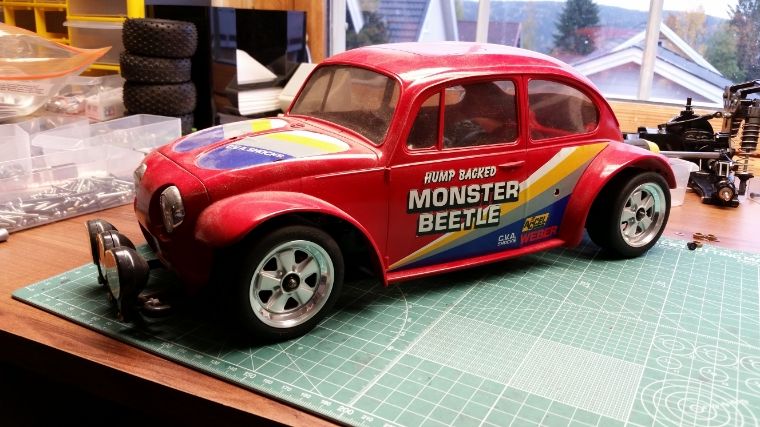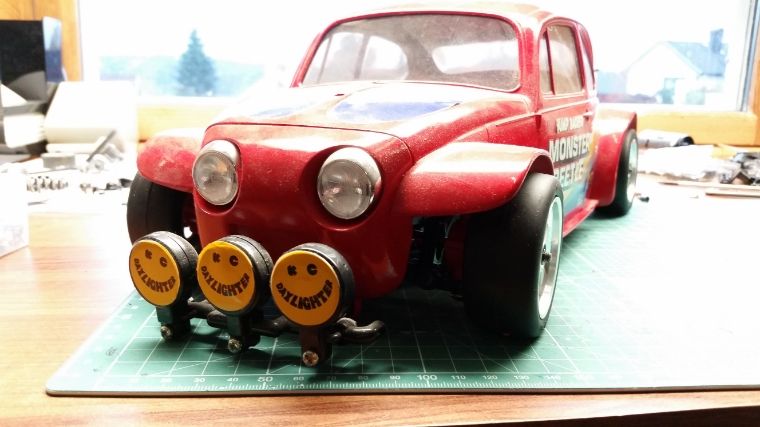 I think that I found out that the chassis must be some kind of hybrid. Because it seems like I don't have the ta02w rear suspension arms, so I must try to get hold of them.
---
Today's work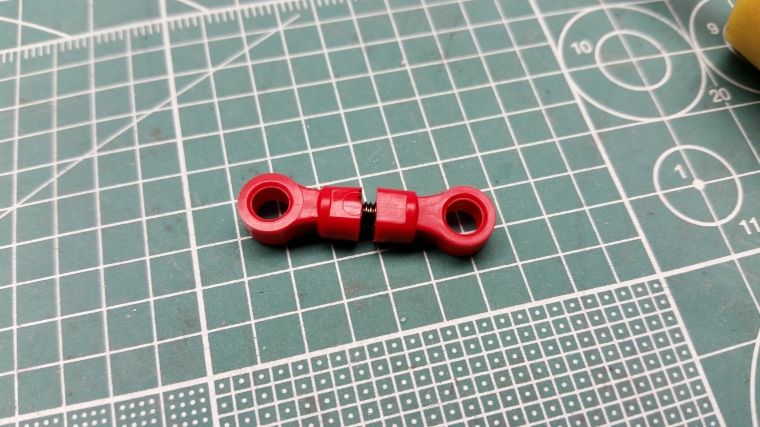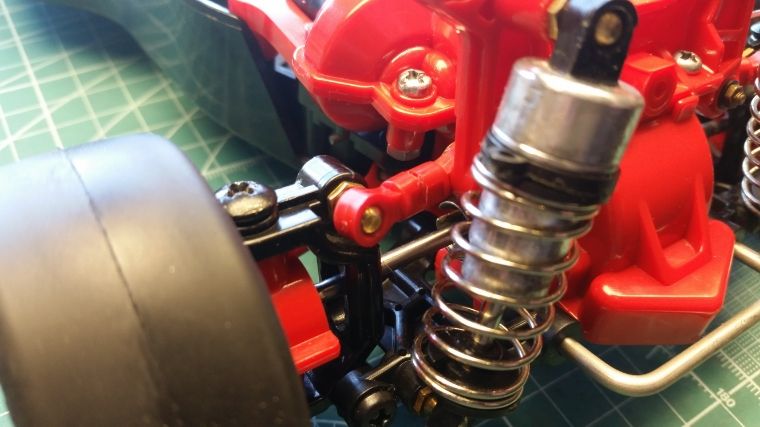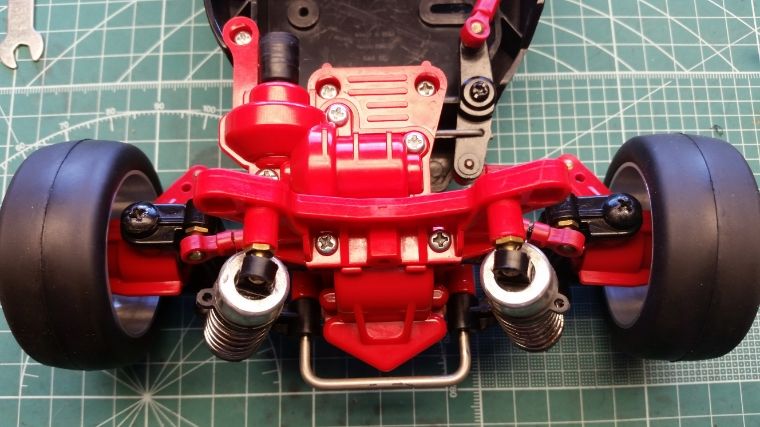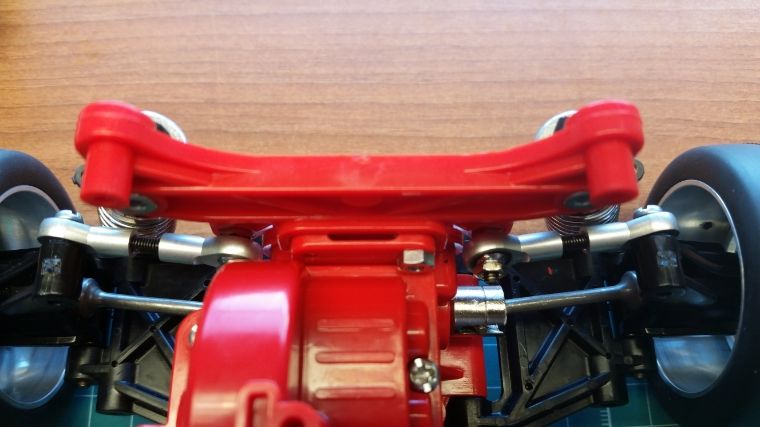 ---
23.10.2014
So I have started the work on the body. I guess some of you have seen from the build logo, I'm going for the Sierra Cosworth body, since this is one of my all time favorites 1:1 cars.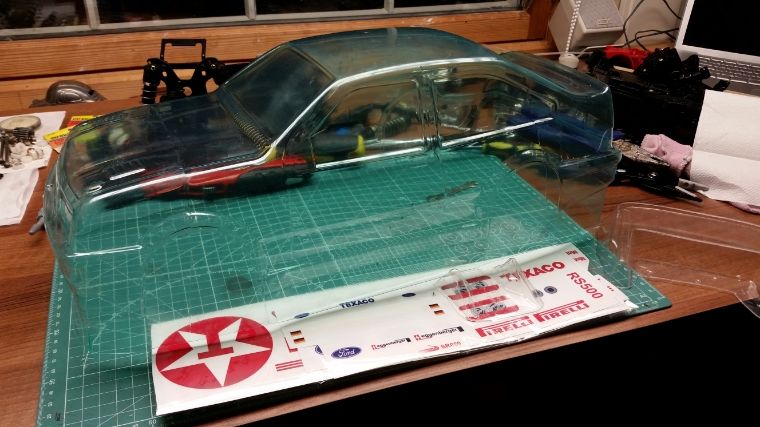 All masked up and ready to hit the paintbooth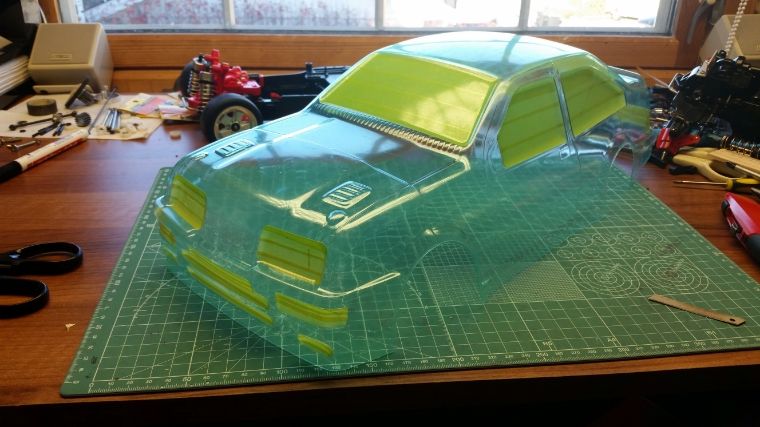 Painted with PS-5 Black
difficult to see but I used smoke paint on the middle air intake on the bumper
First test on the chassis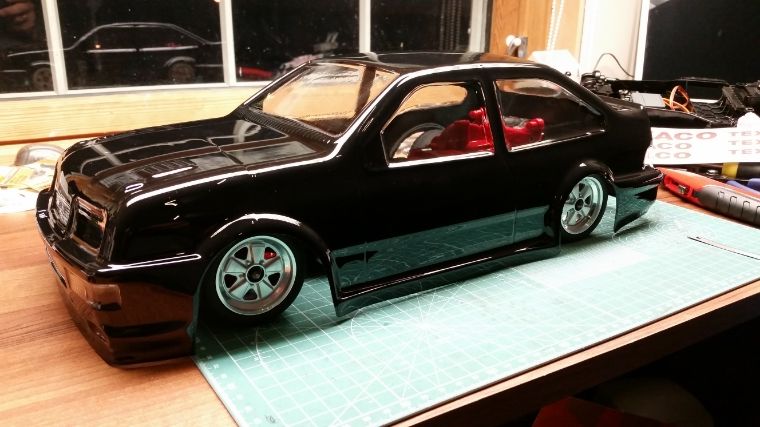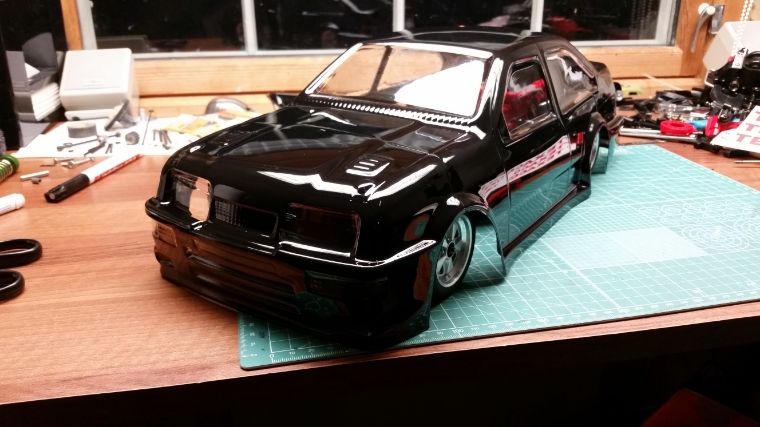 I got some new wheels, these are from a Toyota Celica. The wheels are 2 pieces so i can get the offset I need to make the body and chassis look ok toghether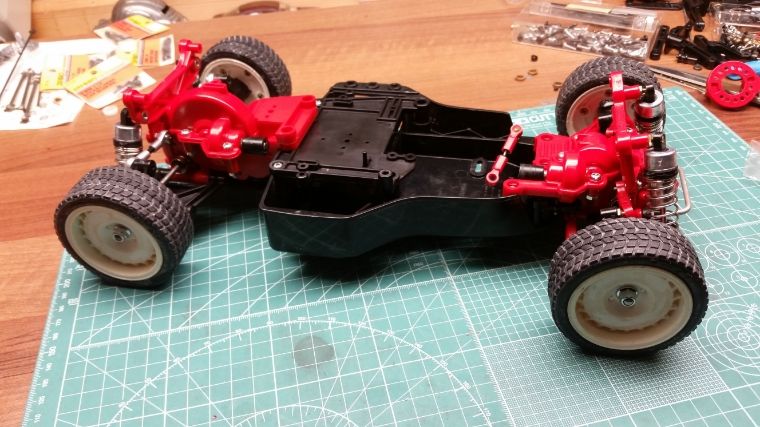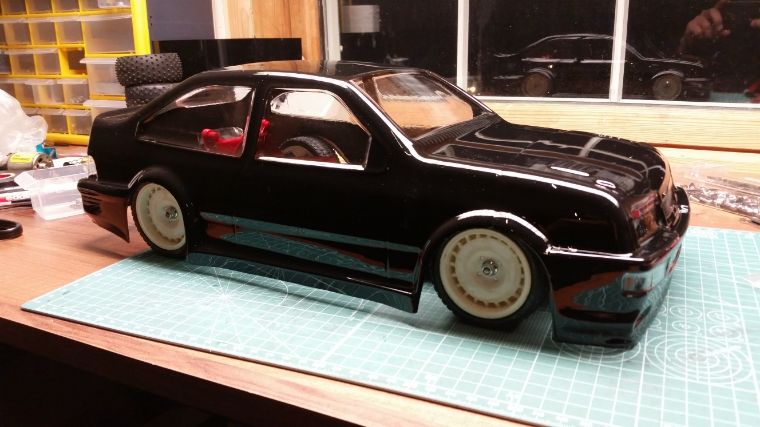 So i bought this body with Hydro Texaco decals from a eBay seller, but the decals are ****, home printed. I also notice that the body between the wheel arches are bent a bit to much outward, this I will have to fix.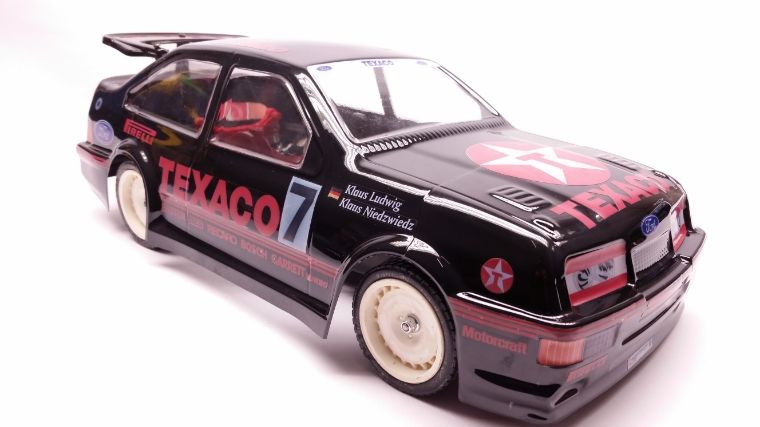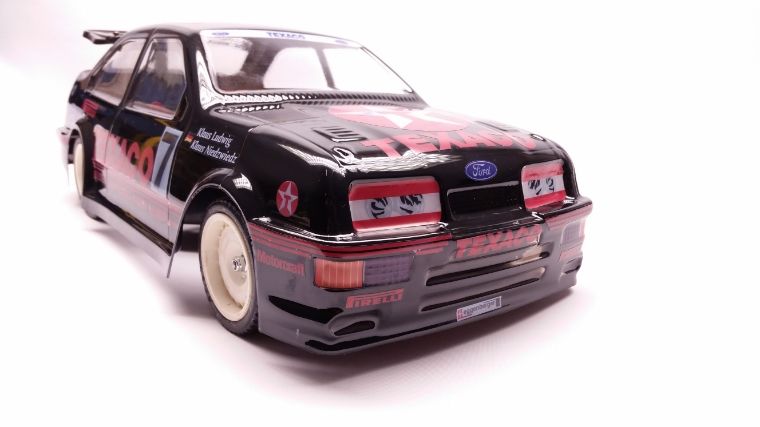 I had to improvise on how to mount the rear wing. I kind a managed to cut the wing mounts wrong, because they were a bad fit to the wing. still I think it turned out ok.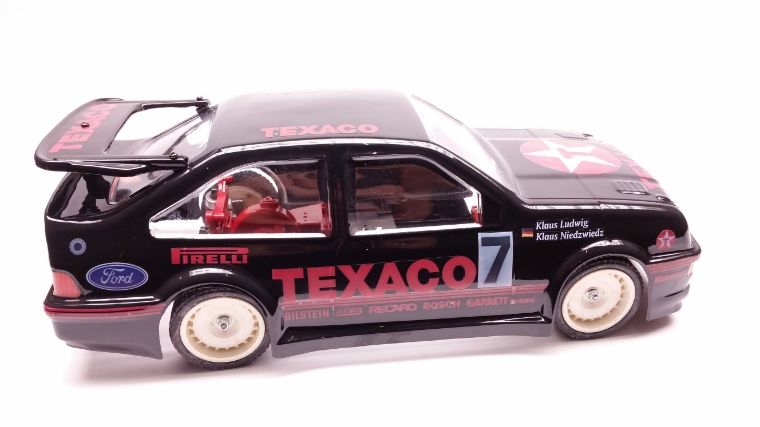 Here you can clearly see the bad quality of the decals.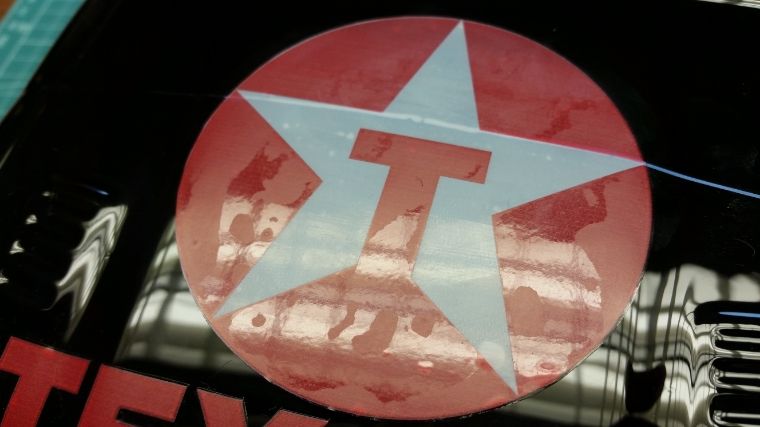 I'm waiting for the body mounts I have ordered, interior and some other parts. In the meantime I will work on the decals cutting away most of the clear vinyl that is not needed in a hope that it would turn out better. I will also trim the rear wheel arches a bit to make the body fit the chassis a bit better.  I might have to get some side mirrors and maybe an intercooler, window wipers and exhaust tip to make the car look more scale.
here is a picture of my cosworth replica i used to have

---
Got some red servo mounts when I was buying some parts from a local guy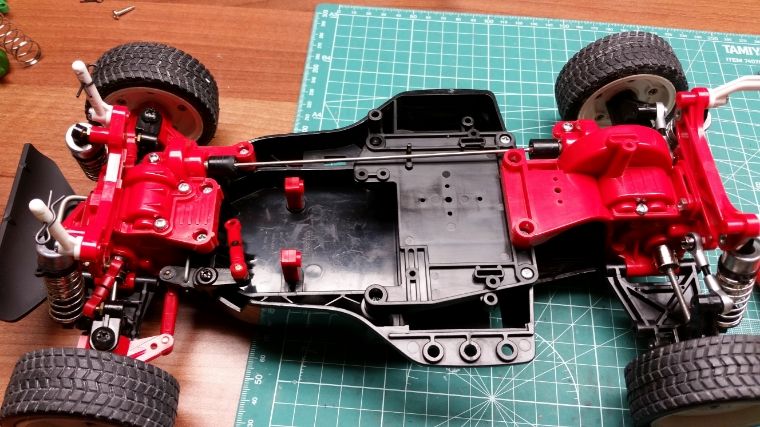 Got the interior from TBG, looking forward to getting it fitted.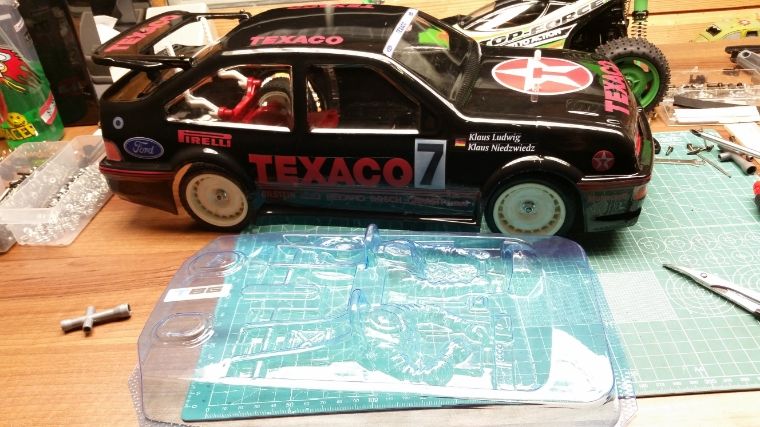 Also bought a new Texaco sticker, since the one i got in the decal set looked very bad.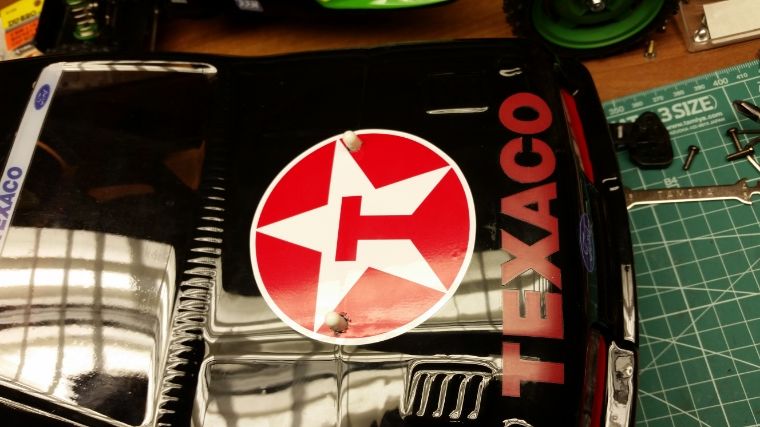 ---
i recived the decals yesterday for the wheels, so it was time to try clean the wheels and mount the decals. I used Spam from scholl concepts to clean the wheels because i know that this is a fantastic stuff for cleaning, i use it allot when I'm detailing real cars.
this is how the wheel looked before
and here is after, with the cool decals applied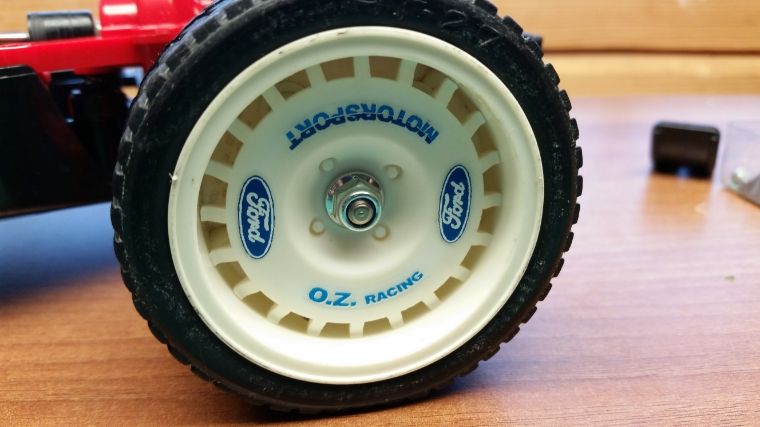 i think the decals helps for the overall look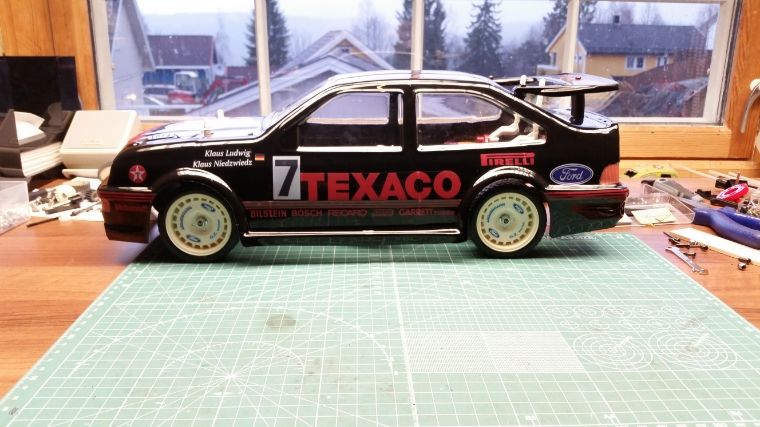 i also stared working on fitting the interior. Since this is a interior for the Escort, it don't fit, but i think it will look good enough when I'm done.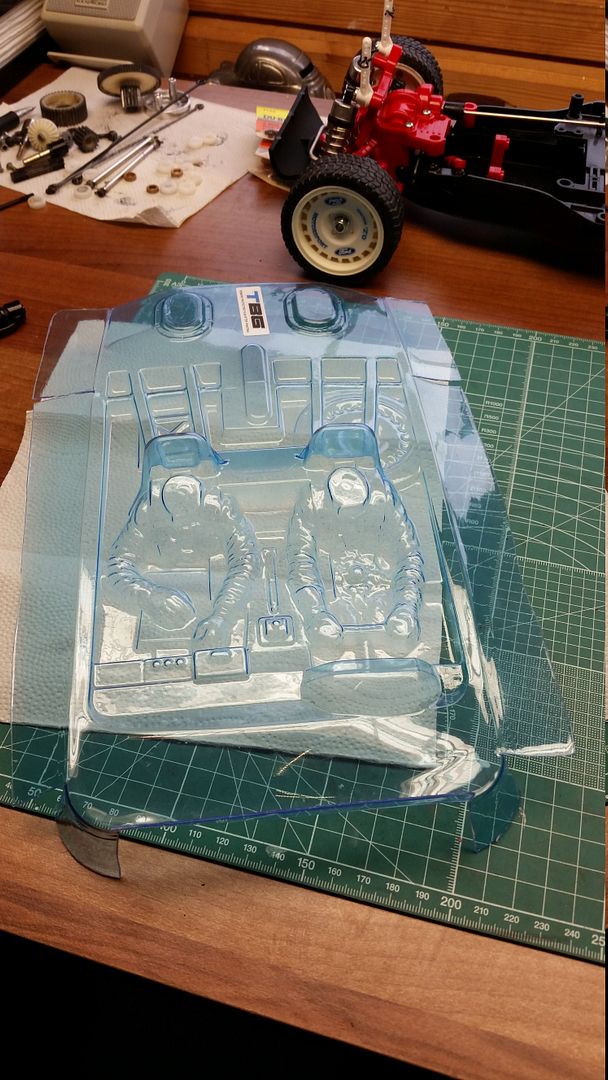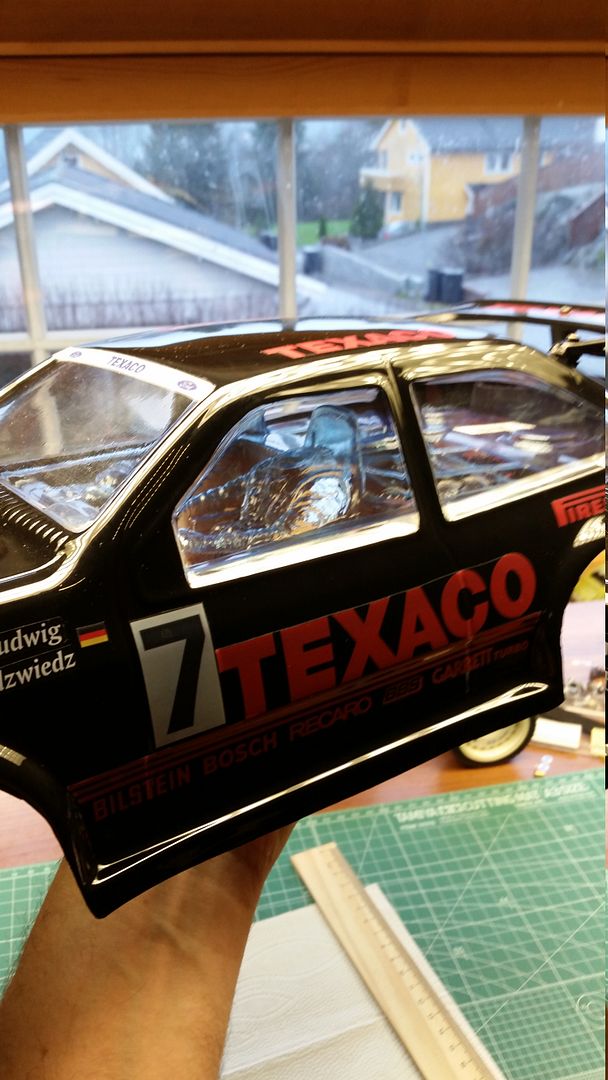 ---
So i took the time to paint the interior,. once more confirmed to myself that i Do need to practice this kind of painting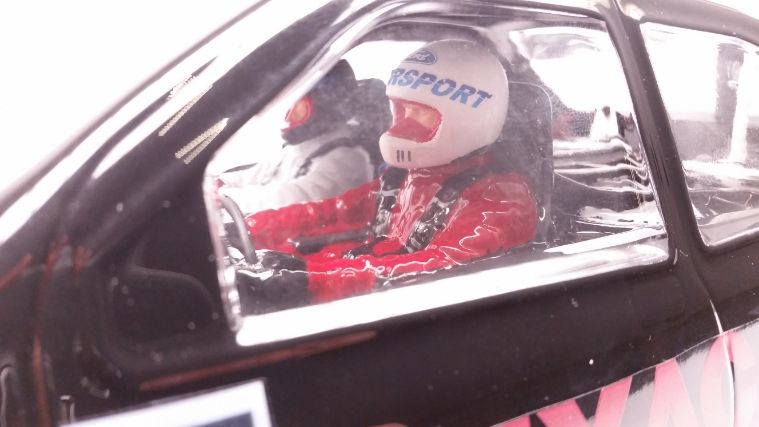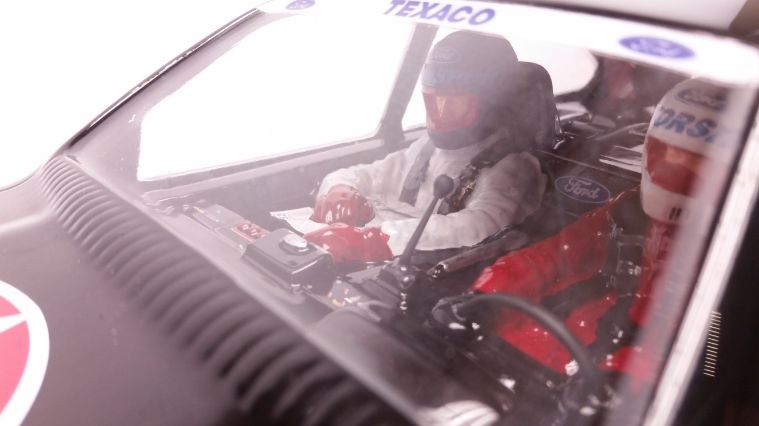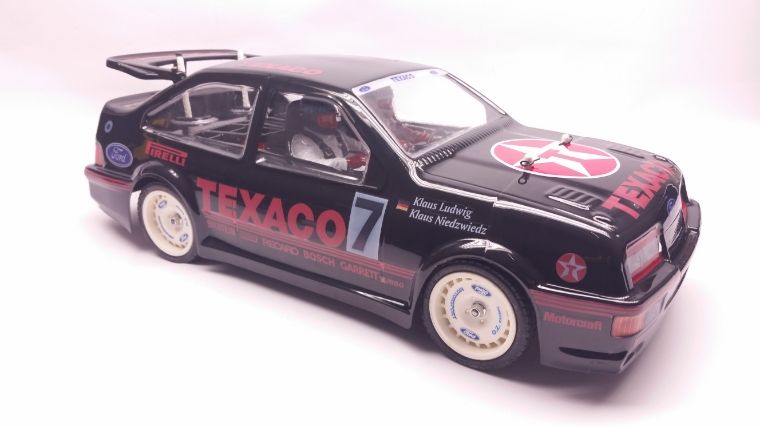 on the shelf
So i don't think i will be doing anything more with this one. The remaining things i thought about doing to the car are
– mount mirrors
– mount exahust tips
– make front carbon fiber lip
– mount lights
and probably something i can't remember right now but will pop-up as a good idea while building
---
Ok, so it only was like five hours on the shelf before i couldn't resist to make the front spoiler lip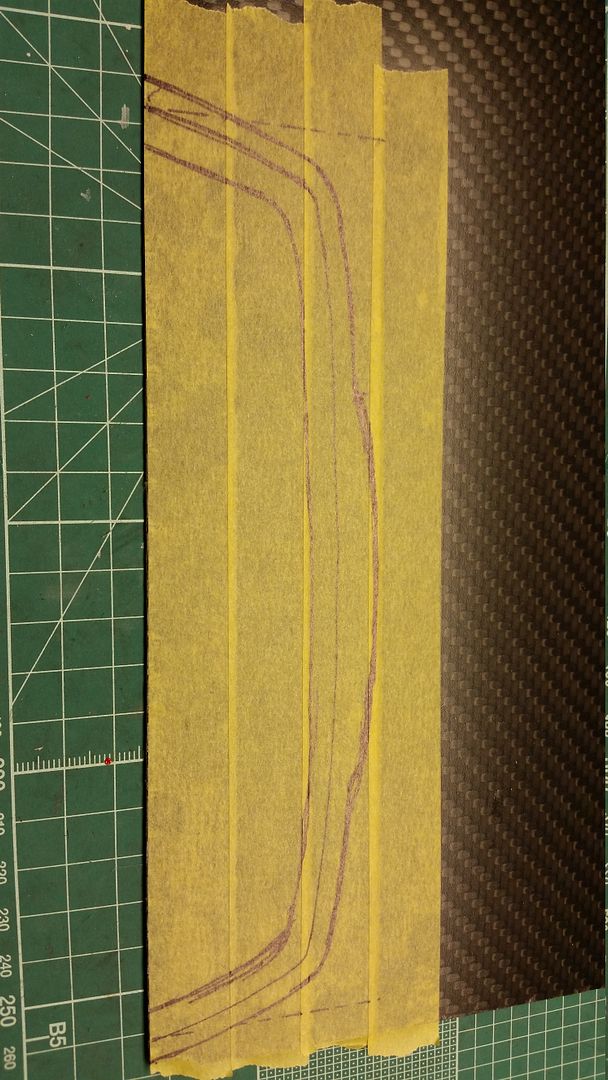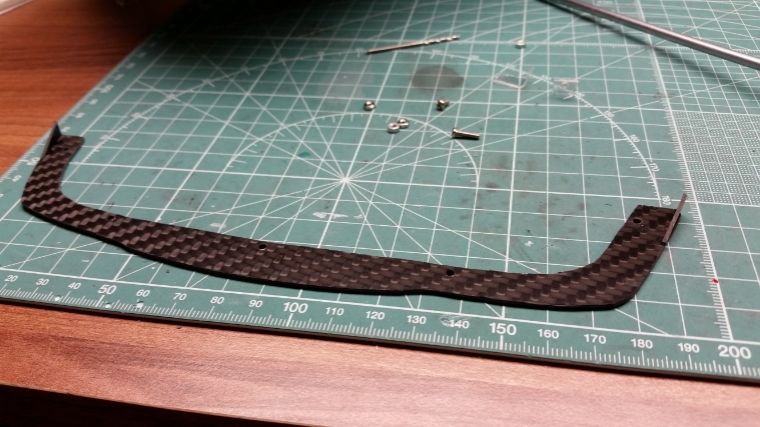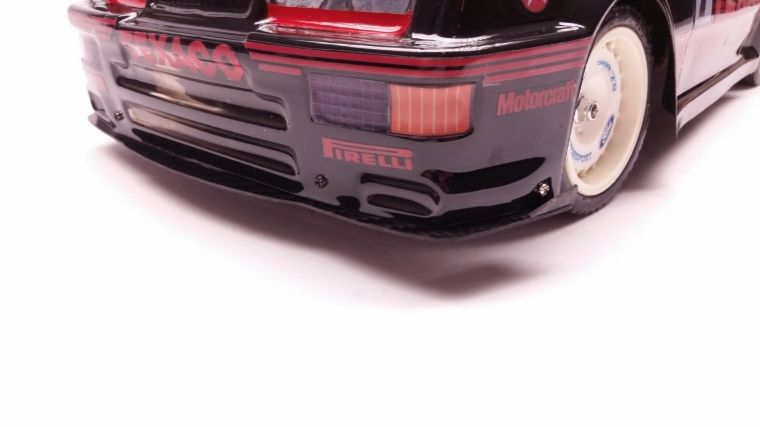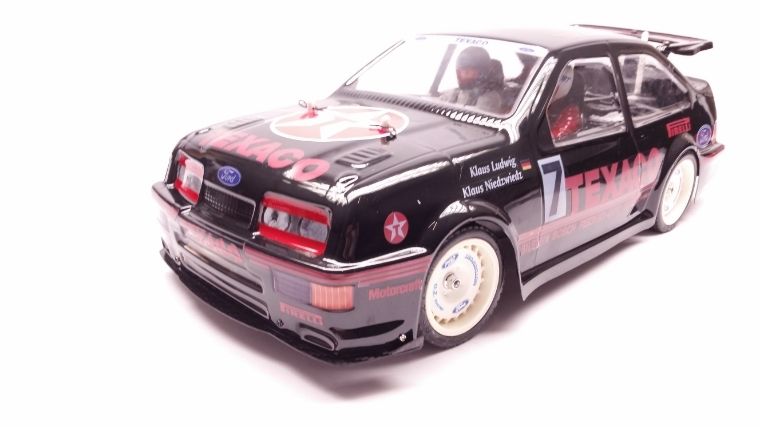 now i think it will get some shelf time, before i do anything else with it.