I got myself a Procat since I have always been curious about it. A friend of me used to race Schumacher cars back in the days, and I couldn't understand why he would do that instead of Tamiya 🙂
So ever since that time I have wanted one, and now I got one. I have decided that I will do a restore on this one and it will be a runner, that i could use in vintage races.
The car how it looked when I received it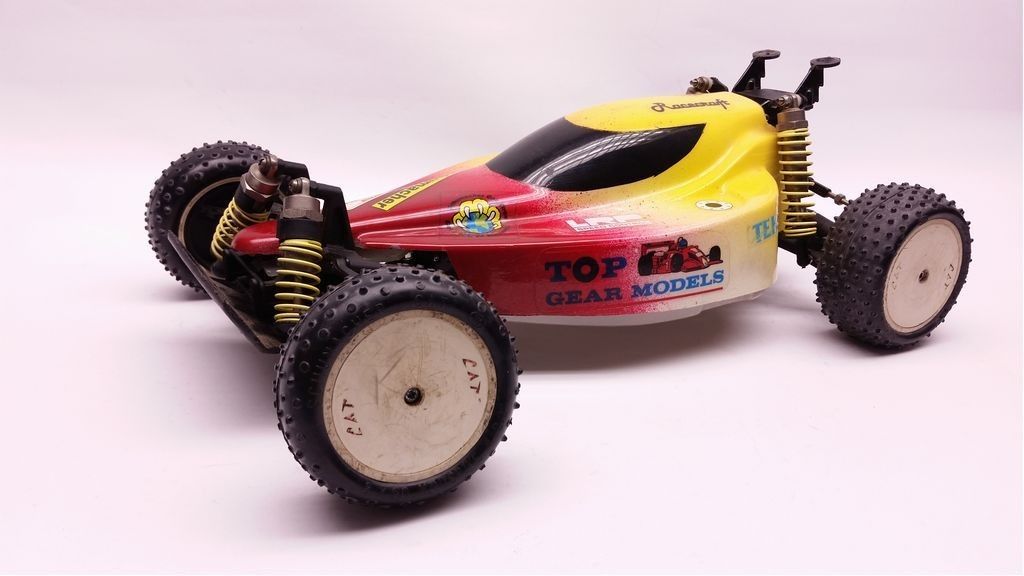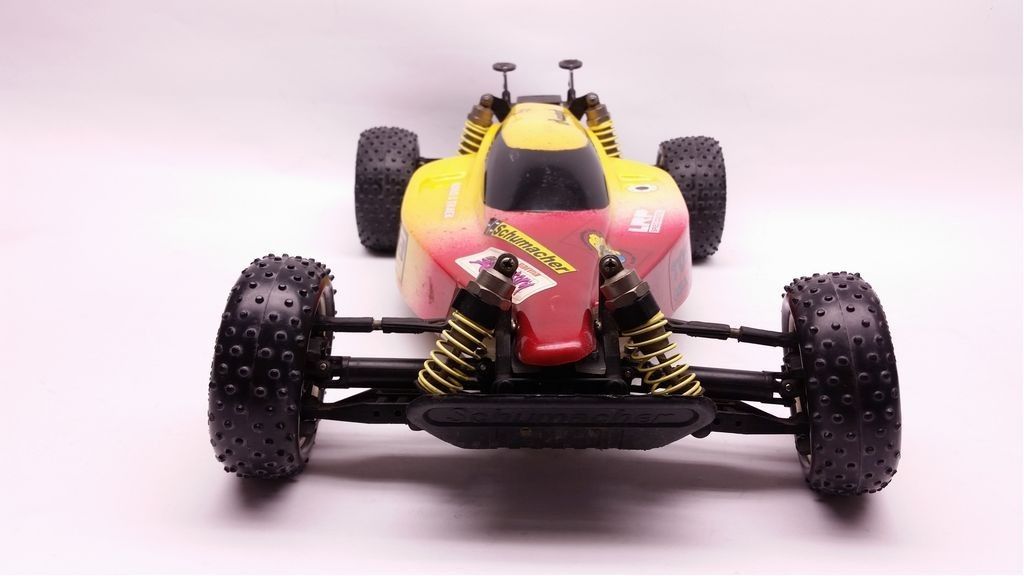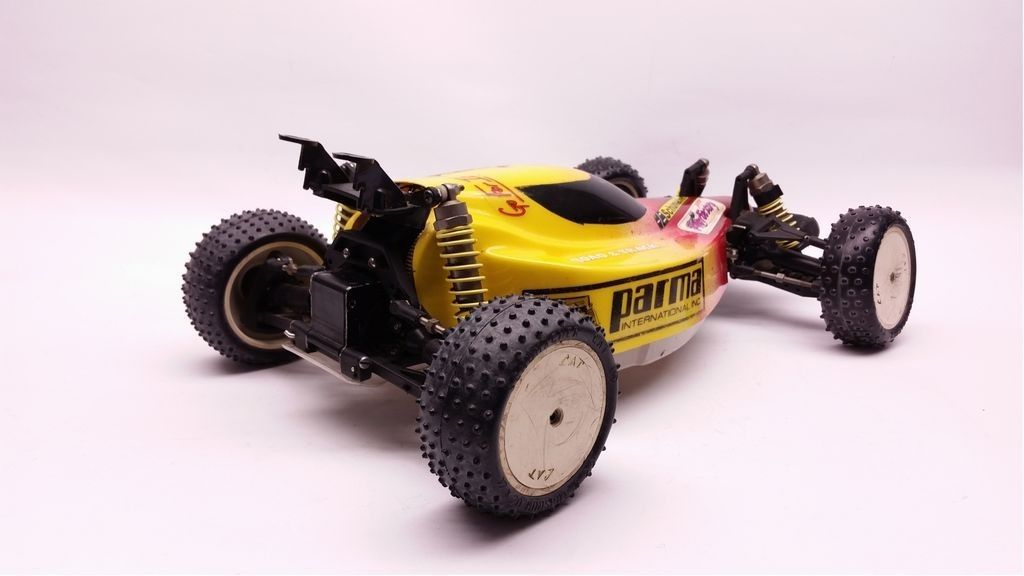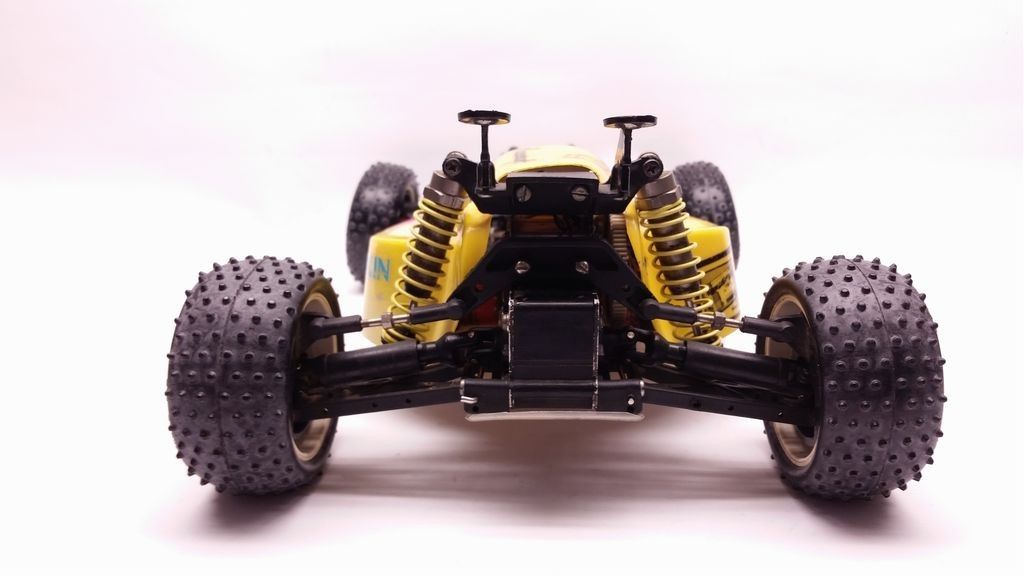 I haven't done much to the car yet, but i have dyed the wheels pink and have collected parts i need and other that i now know that i don't need.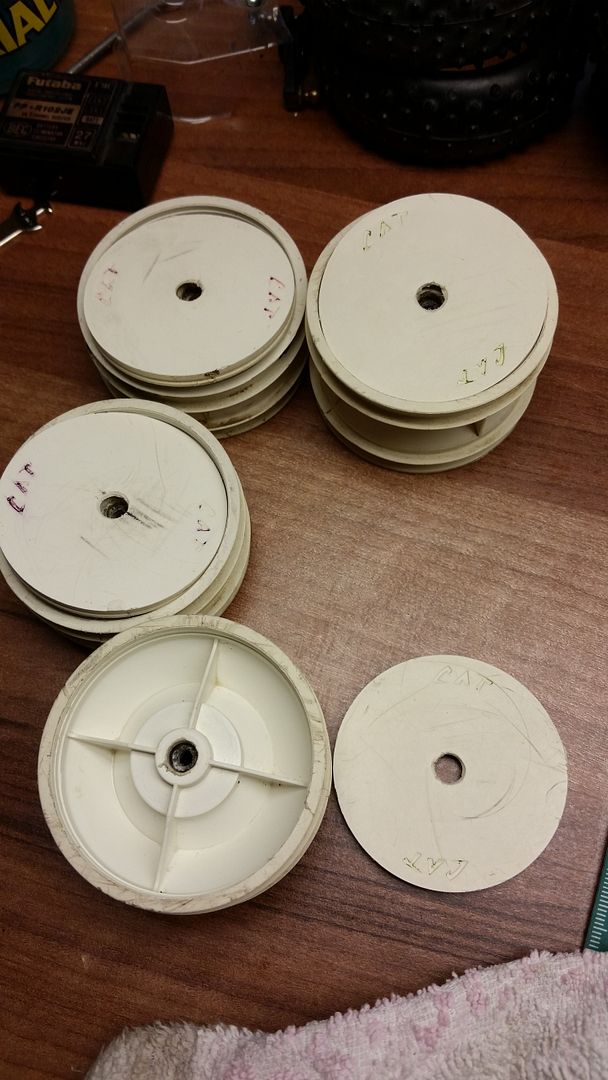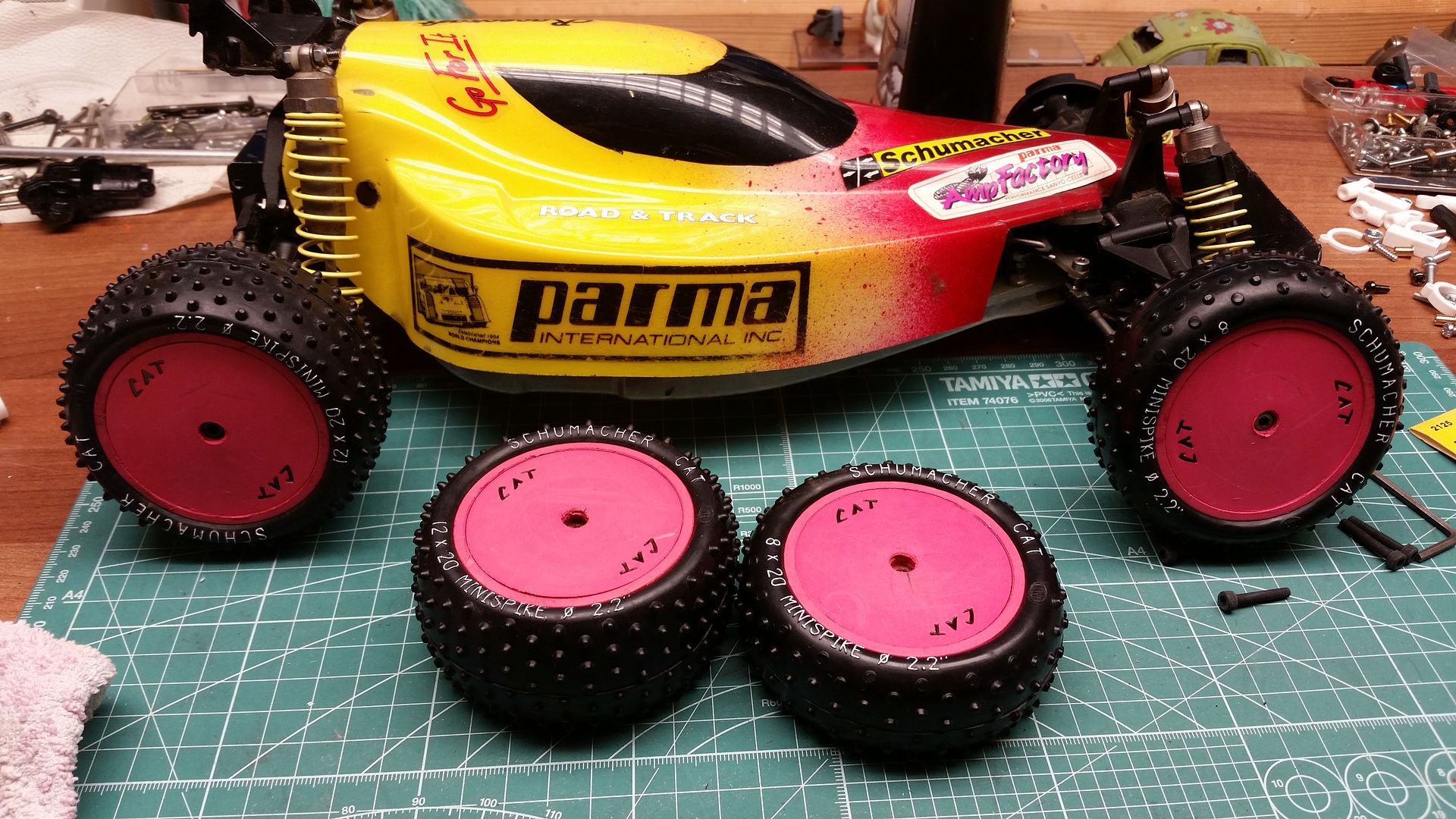 This is the state the car is in now, most of the parts have been disassembled
I will be making some carbon fiber parts for it, to save the old parts until it goes to the shelf.
The originals being 2mm, i will be using 3mm CF to make it a bit stronger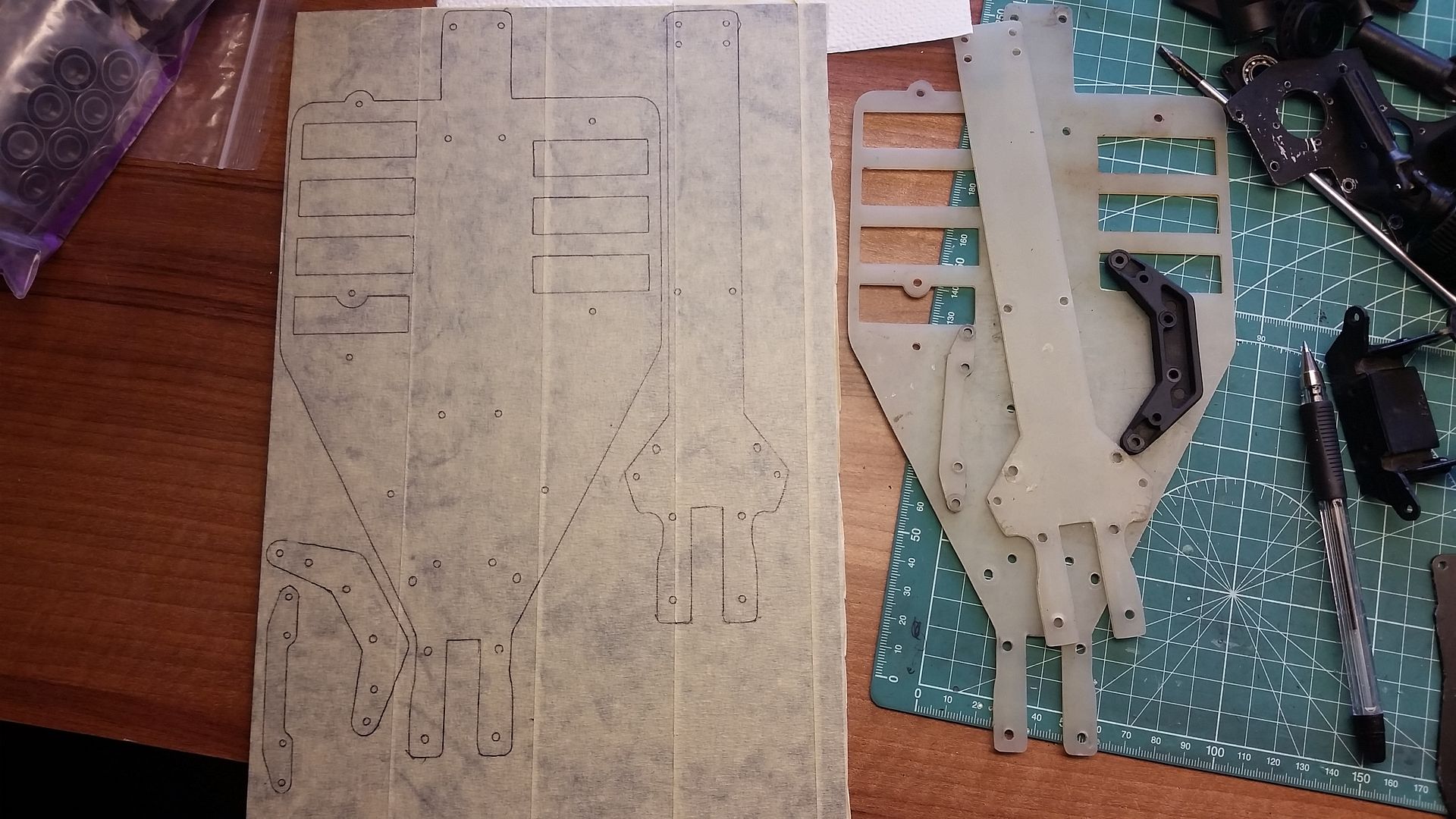 I should mention that this will be a longterm project as i hardly find any time for RC these days.
---
I decided to also try to make a rear damper tower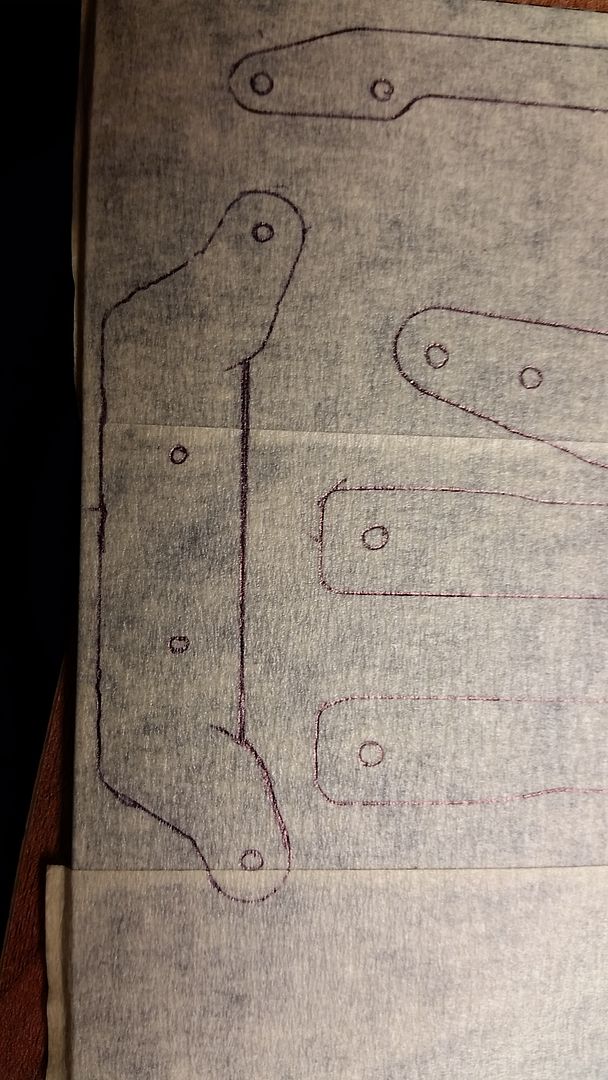 I started to cut out the pieces, so have done a rough cut.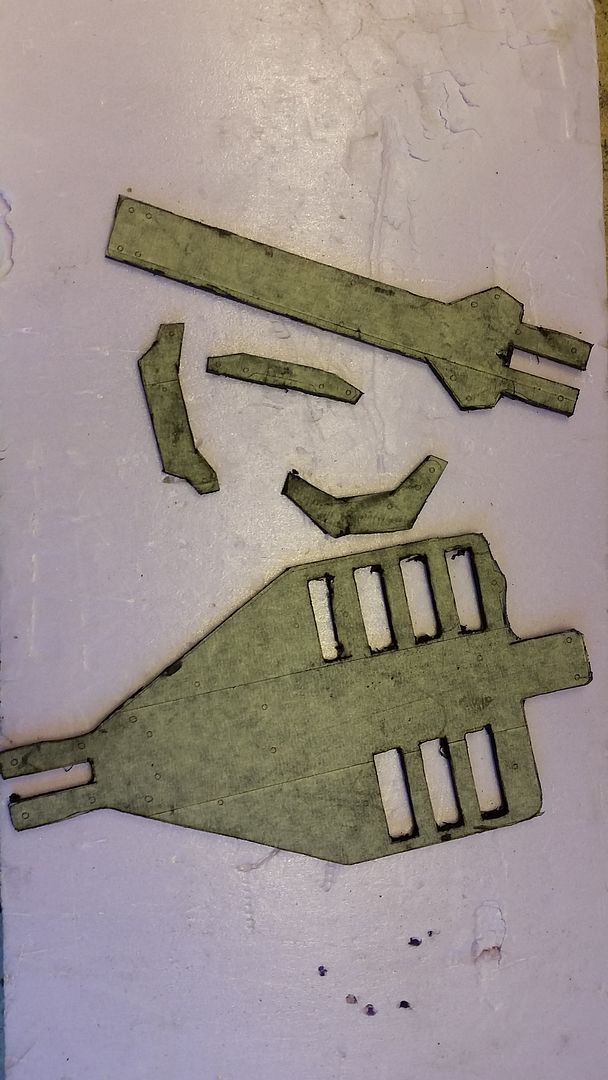 I bought the motor that I'm gonna use a while back. In the vintage races here it's a limit for 19T motors.
This is a Team Checkpoint Money motor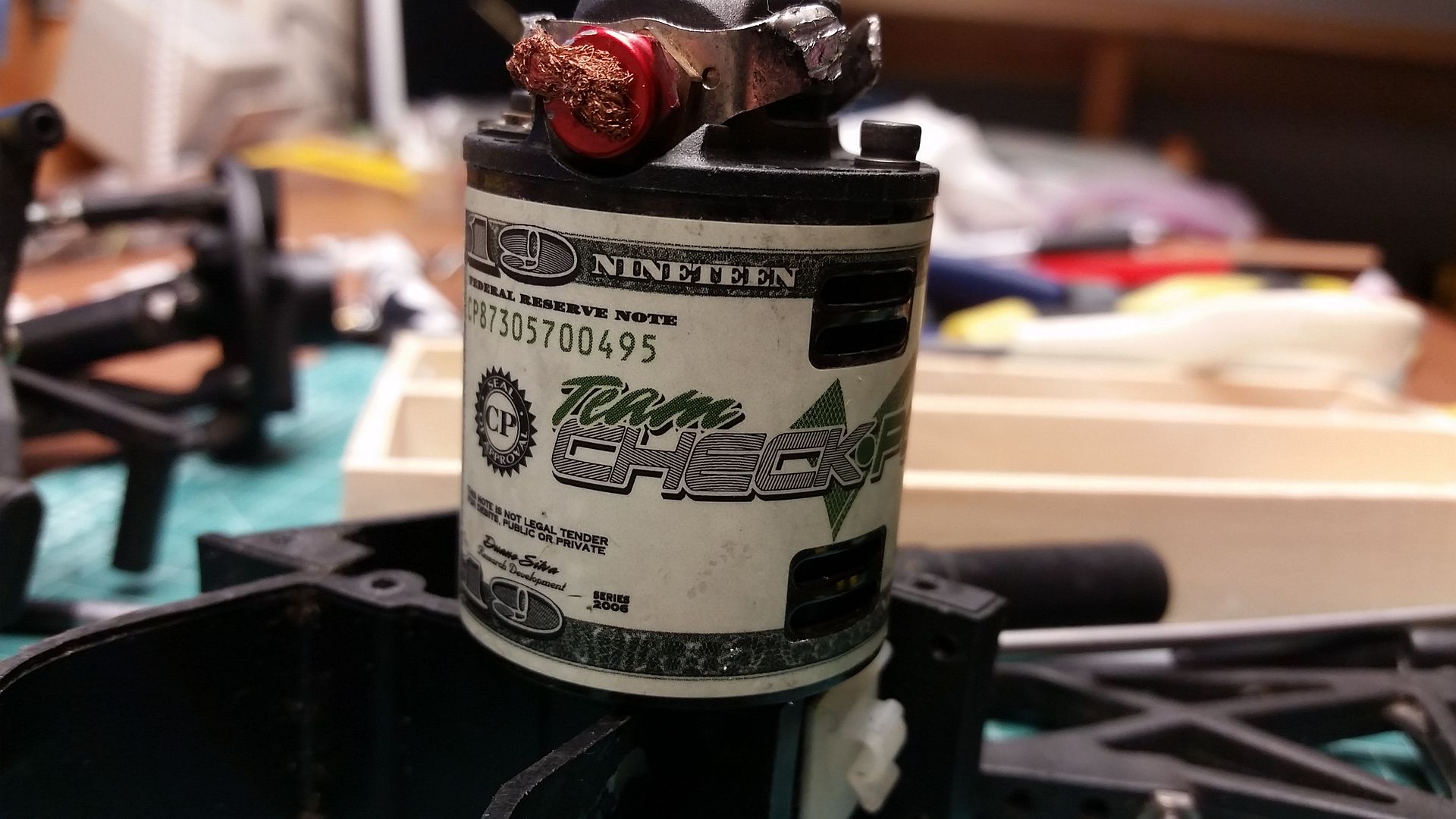 ---
Been doing some work on the Carbon Fiber parts. They are done now, but I guess i must do some fine adjustments when starting to mount the parts.
Here is the battery that i will be using, it's a matching cell so i think this will be good for the car
Testing the battery on the new bottom plate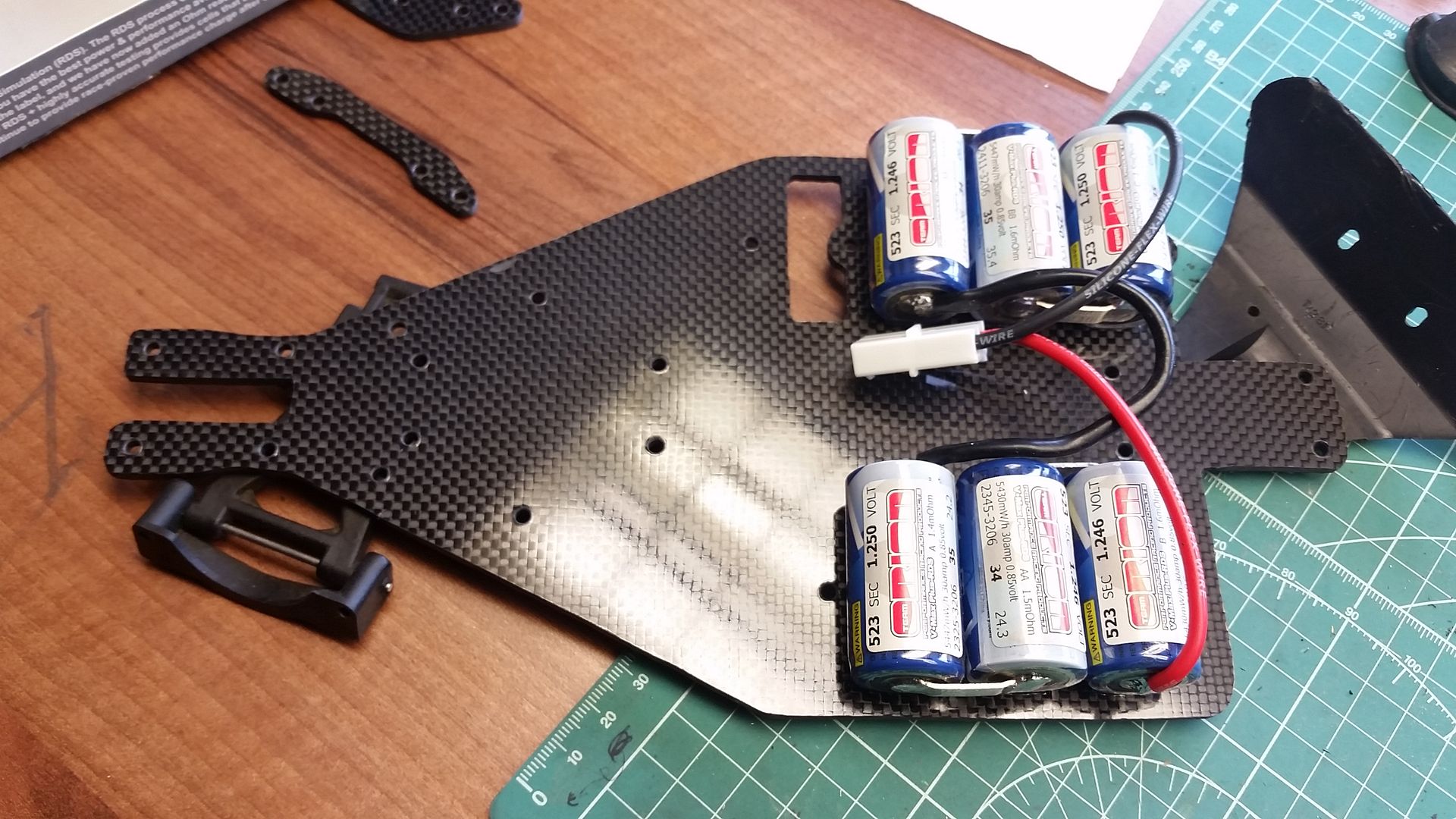 Did a quick wash to take away some old dirt
Now i can start to assambled the car again, or i must either paint the gearbox walls or polish them , since they Are loosing some of the old paint.
---
Very slow progress on this one
Got my front anti-roll bar the other day
Started removing the paint of the gearbox walls, until i run out of the dremel tool. got one done, polished it twice and put one layer of wax on it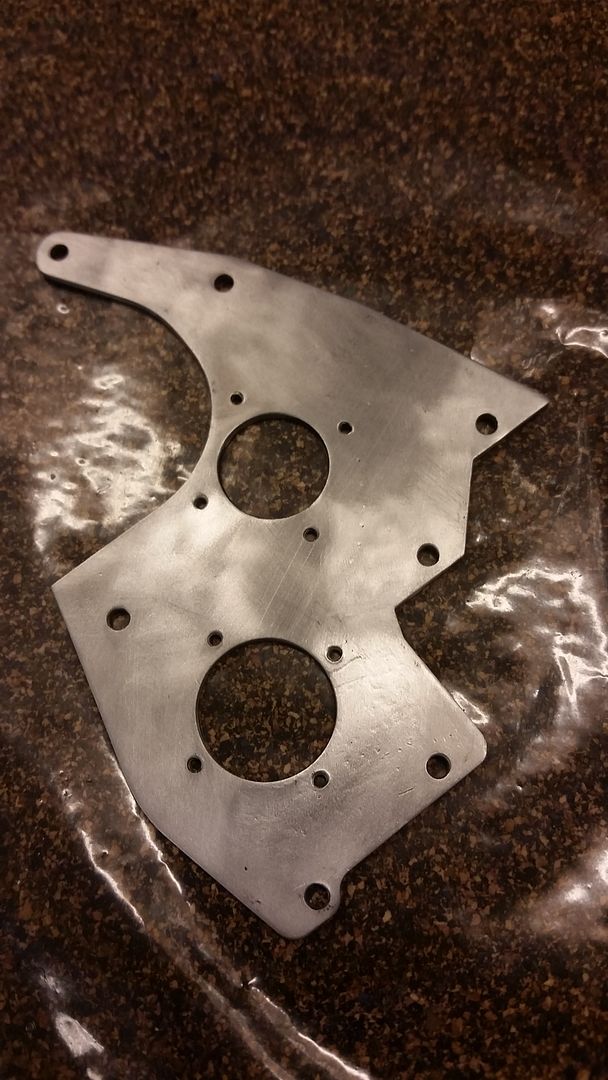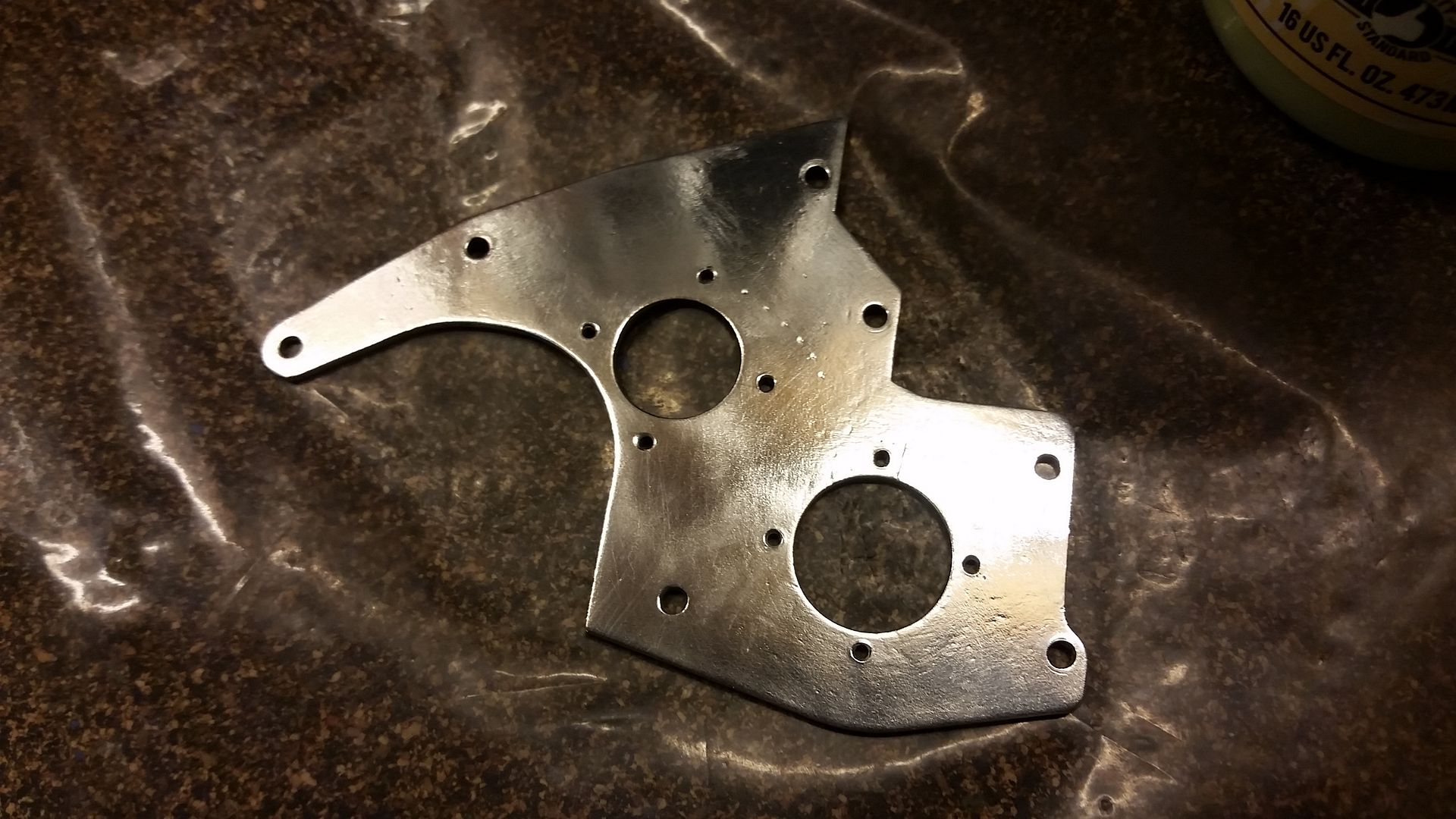 How far i got on the other one
---
 Starting to assembling the car, first thing i noticed is the amount of text in the manual compared to Tamiya. I must say that i like tamiya manuals better.
Also cleaning the dirty screws
Much better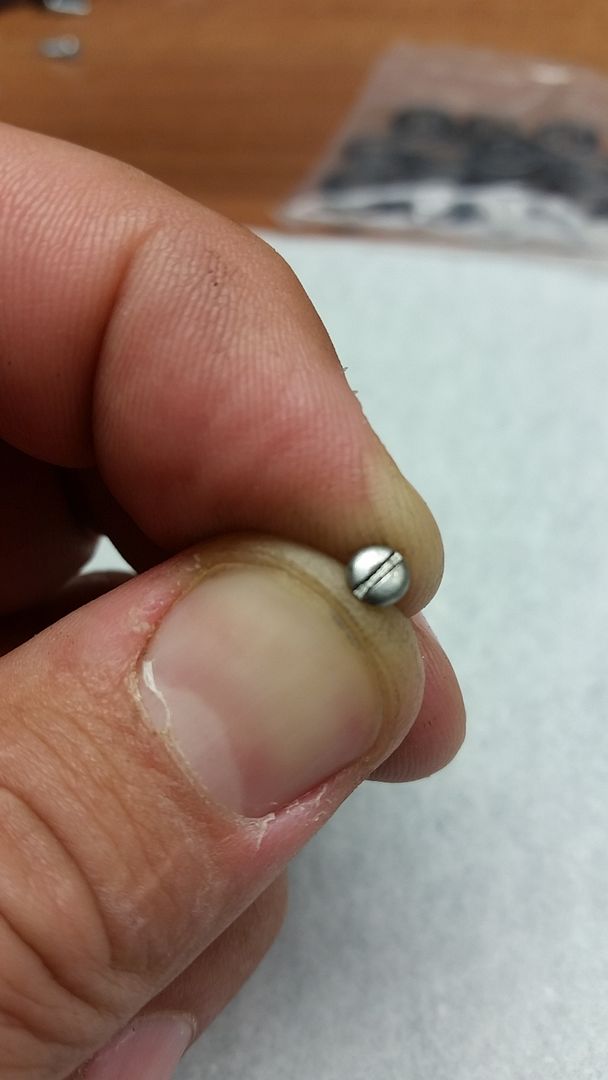 Just had to get to the step where rear gearbox is mounted on the carbon chassis plate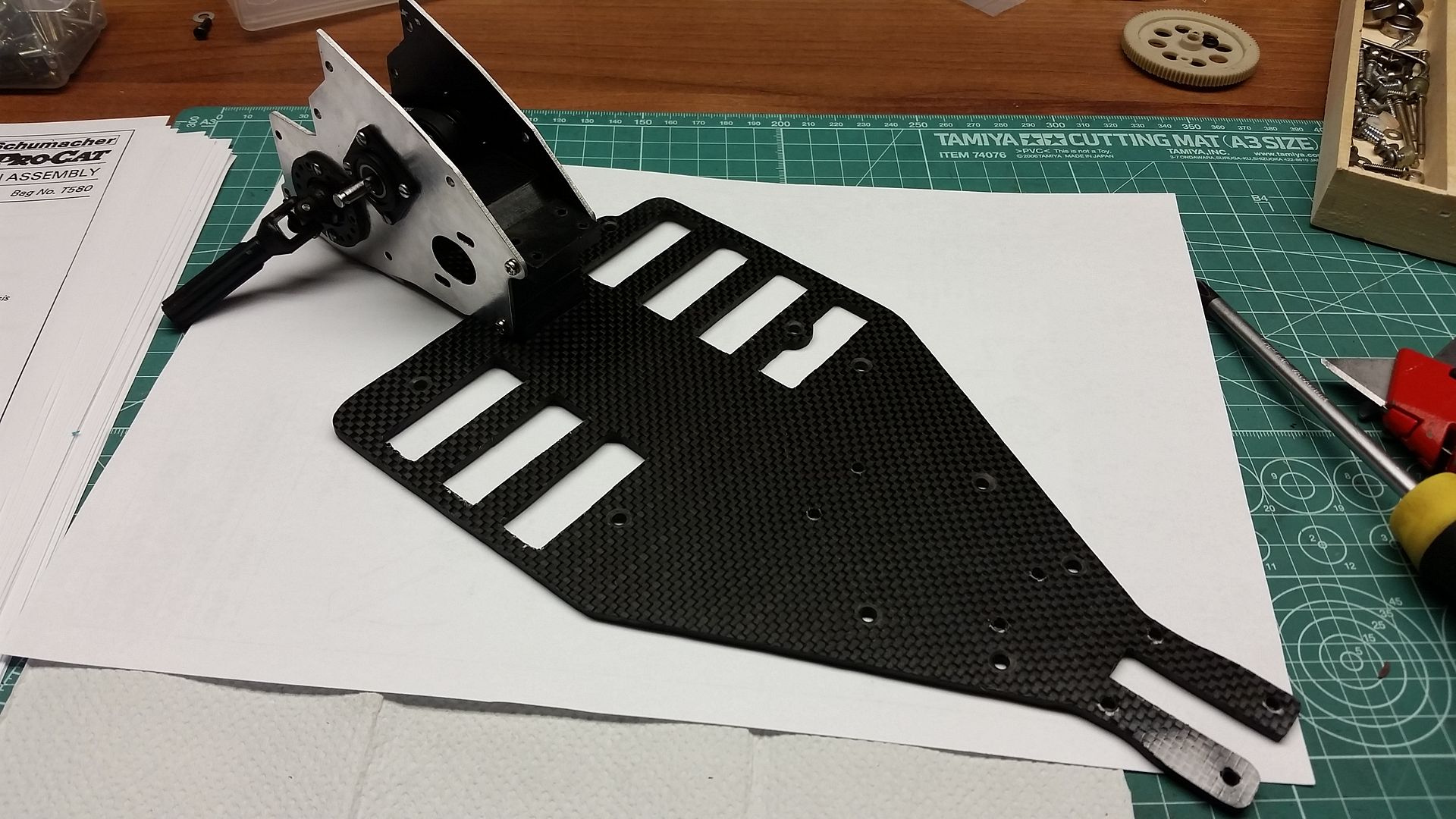 It seem's to quite an easy kit to build, but it's a fun build, so looking forward to finishing this one
---
Mounted the upper deck today, but had to do some adjustments to it first.
Next step was the front gearbox, but found out that it was broken, so I will have to find a new one.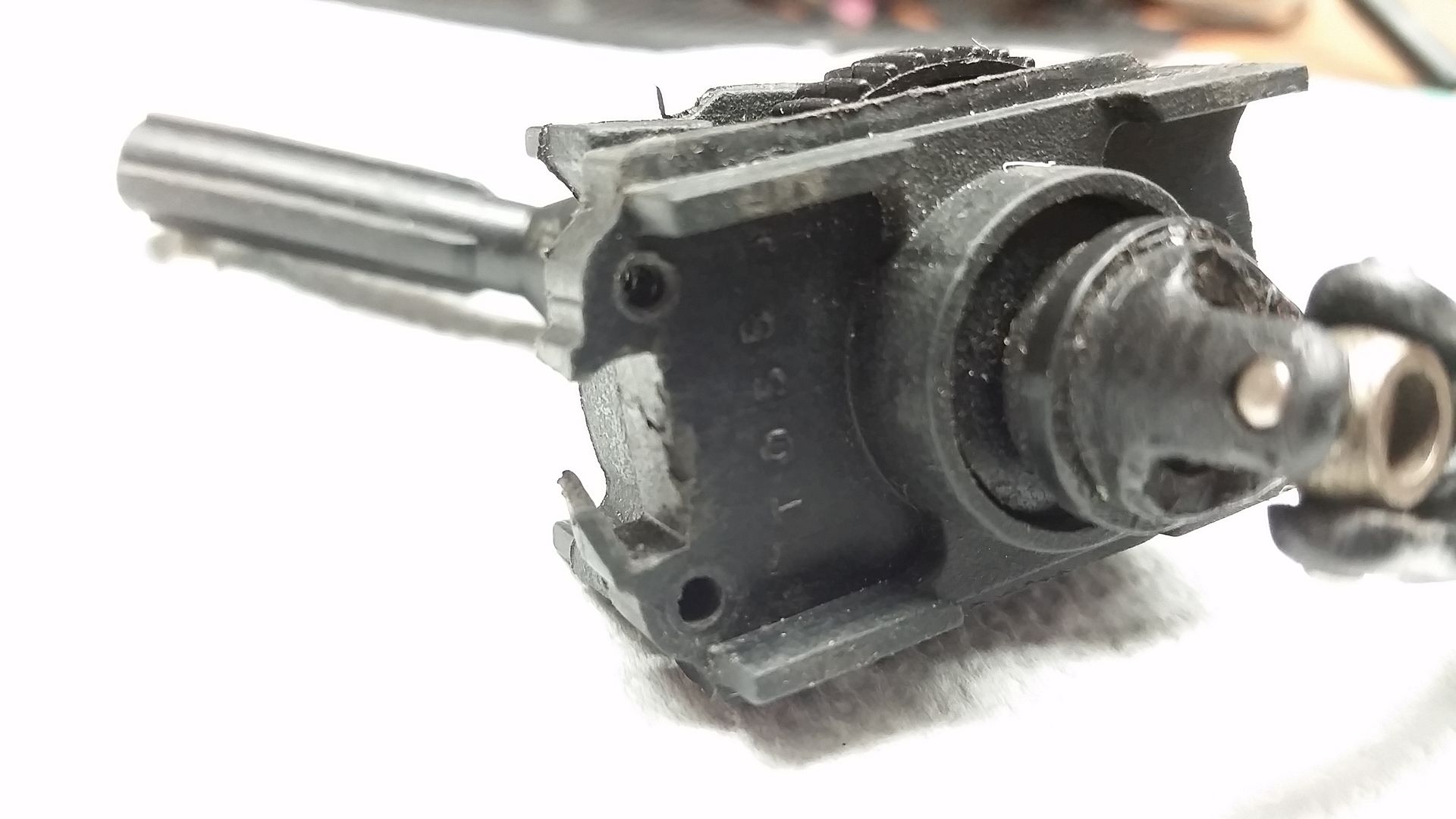 I got the front gearbox parts today, so decided to have some build time today.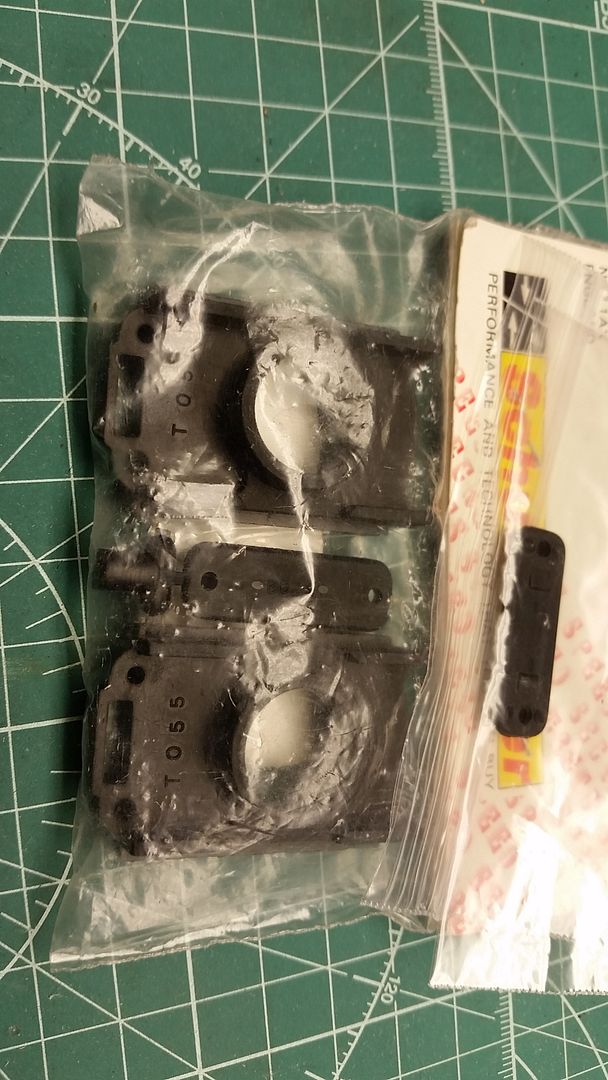 So ideas about to assambled the front gearbox again, when i noticed the parts i have bought was not the correct one's. I have no idea where these fits. I have been on the bay and found the correct one's, this time.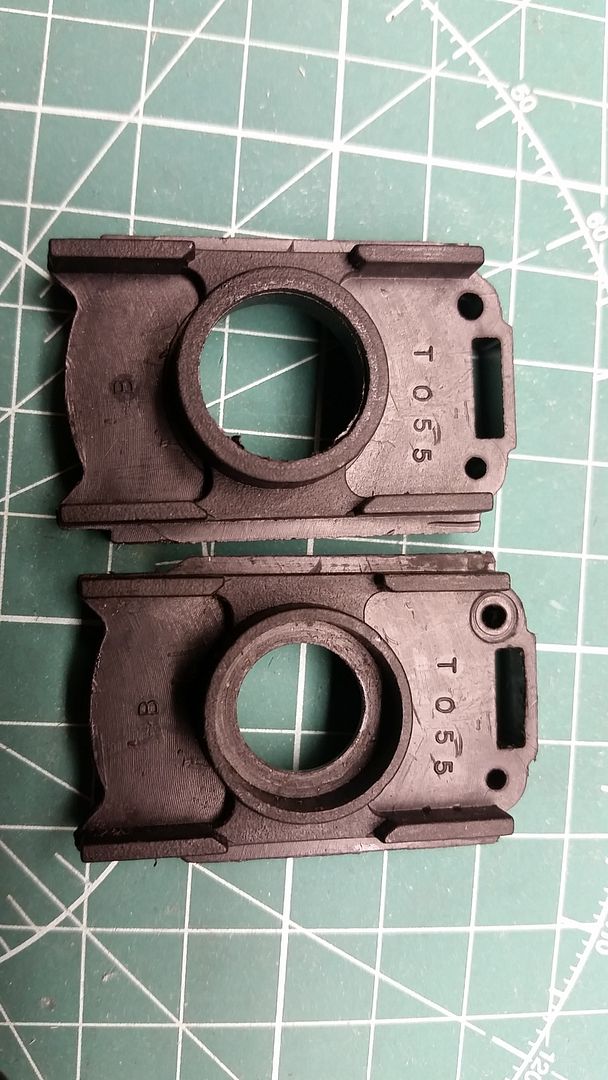 After that dissapointment i decided to make a track with camber for belt, since I'm using 3mm and original is 2mm. Ok so it's not that nice to look on, but it will be coverd mostly by the belt.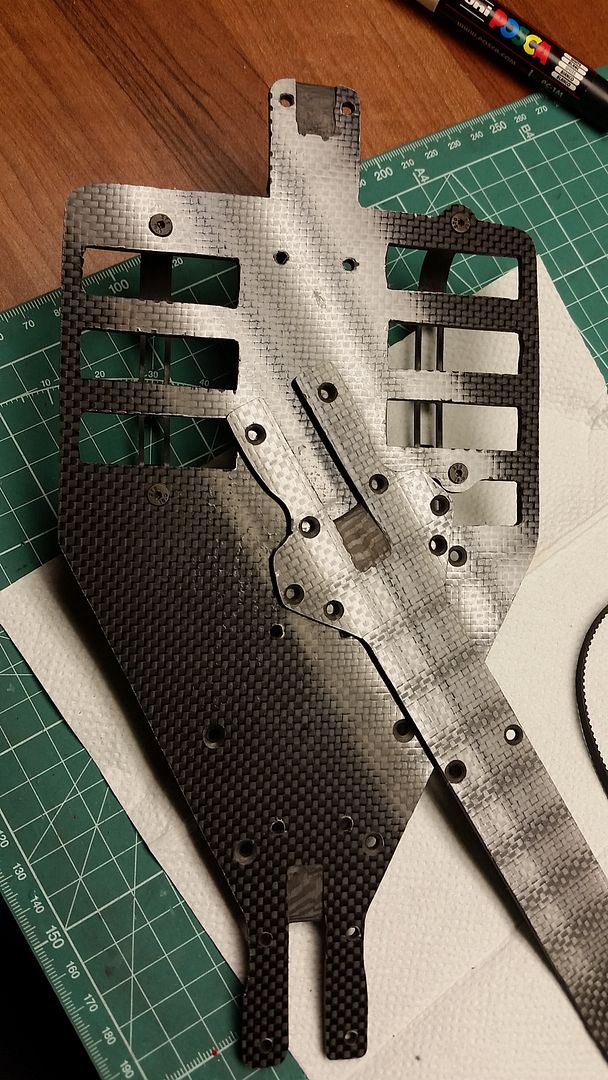 ---
Got new front gearbox housing today, but yet again wrong ones. So now I have bought a whole front gearbox from schumi-parts on ebay.
On the vintage Schumacher page i asked if anyone got the mms eccentrics and ballbearing house for sale, and to my luck a guy named Justin had the mms eccentrics, and he had one set of wasp ballbearing house.
(not sure if it's called ballbearing house though)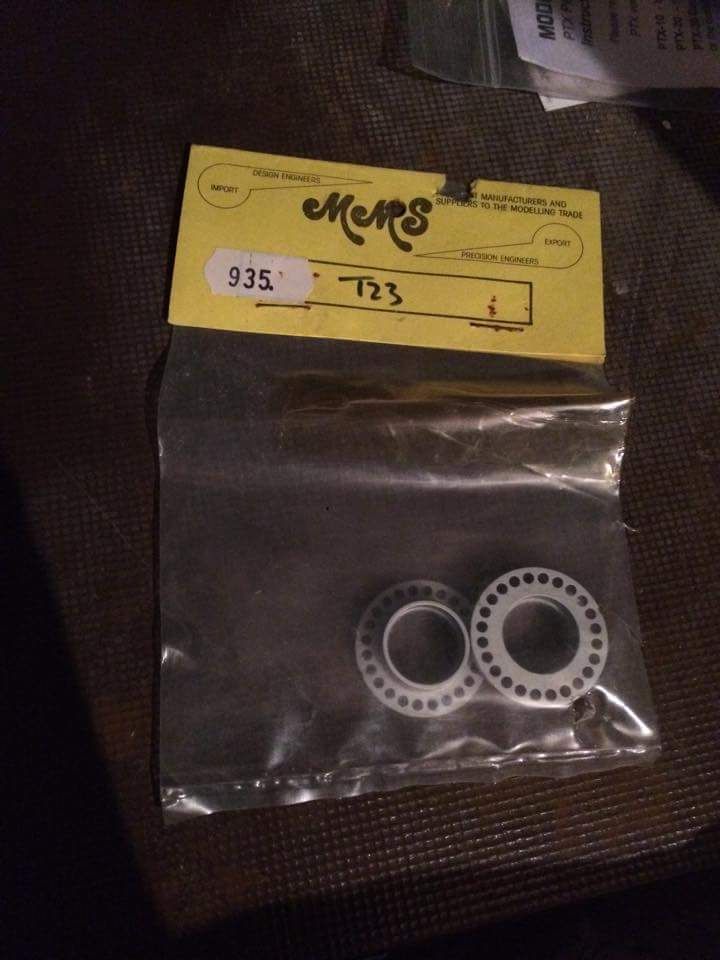 So no building today either, just waiting and a thinner wallet
---
The mailman did his job yesterday and brought me some much awaited parts for the build. I was so lucky that Justin in the Schumacher facebook group would sell me his MMS eccentric's and some very rare wasp parts.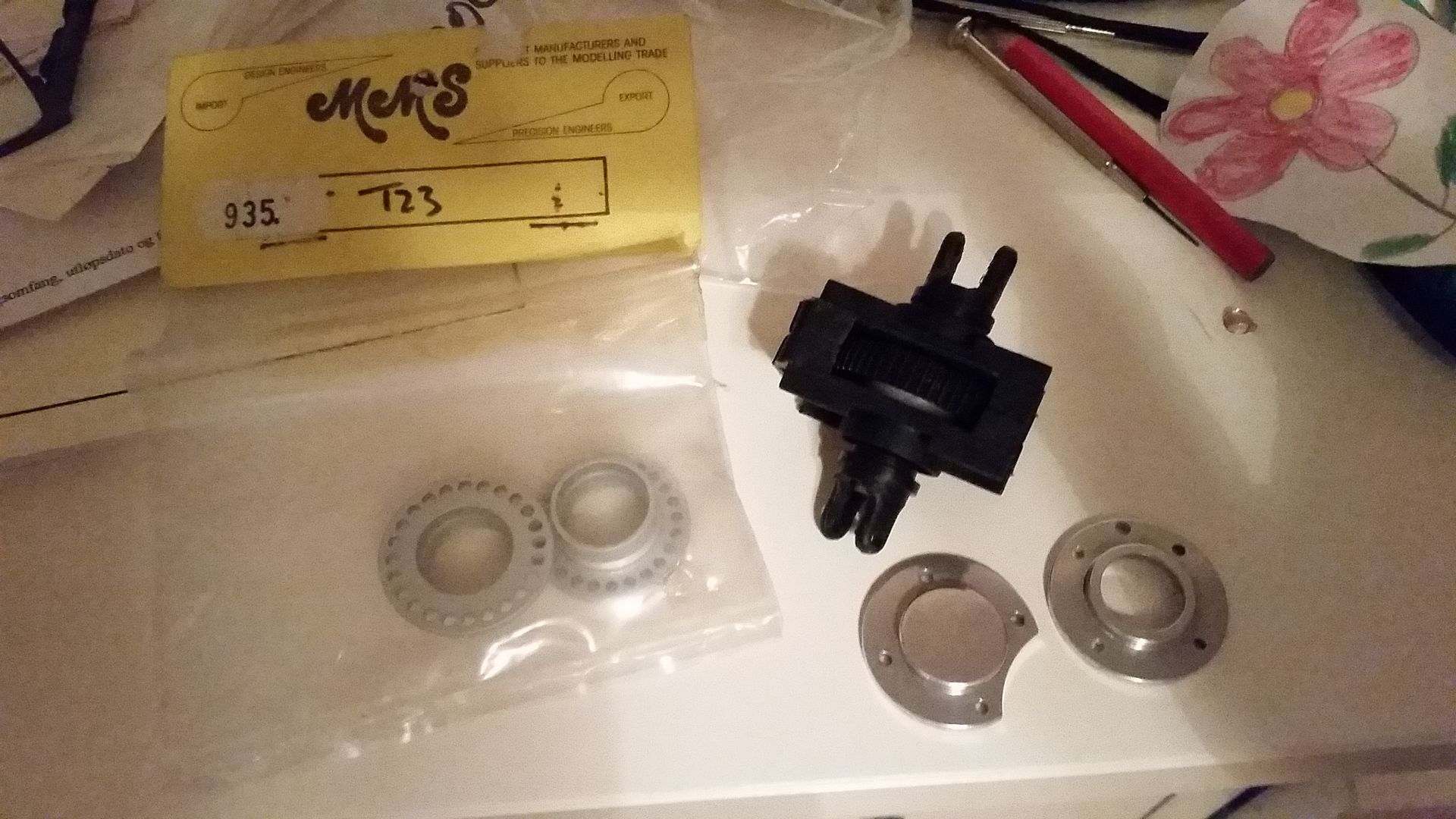 I guess i could make a case on the bay about not getting what i should on the two previous front gearbox houses, but think i'll just focus my energy on getting the build done
---
Took some time yesterday, to mount the bling parts on the gearbox. I think it looks so much better now.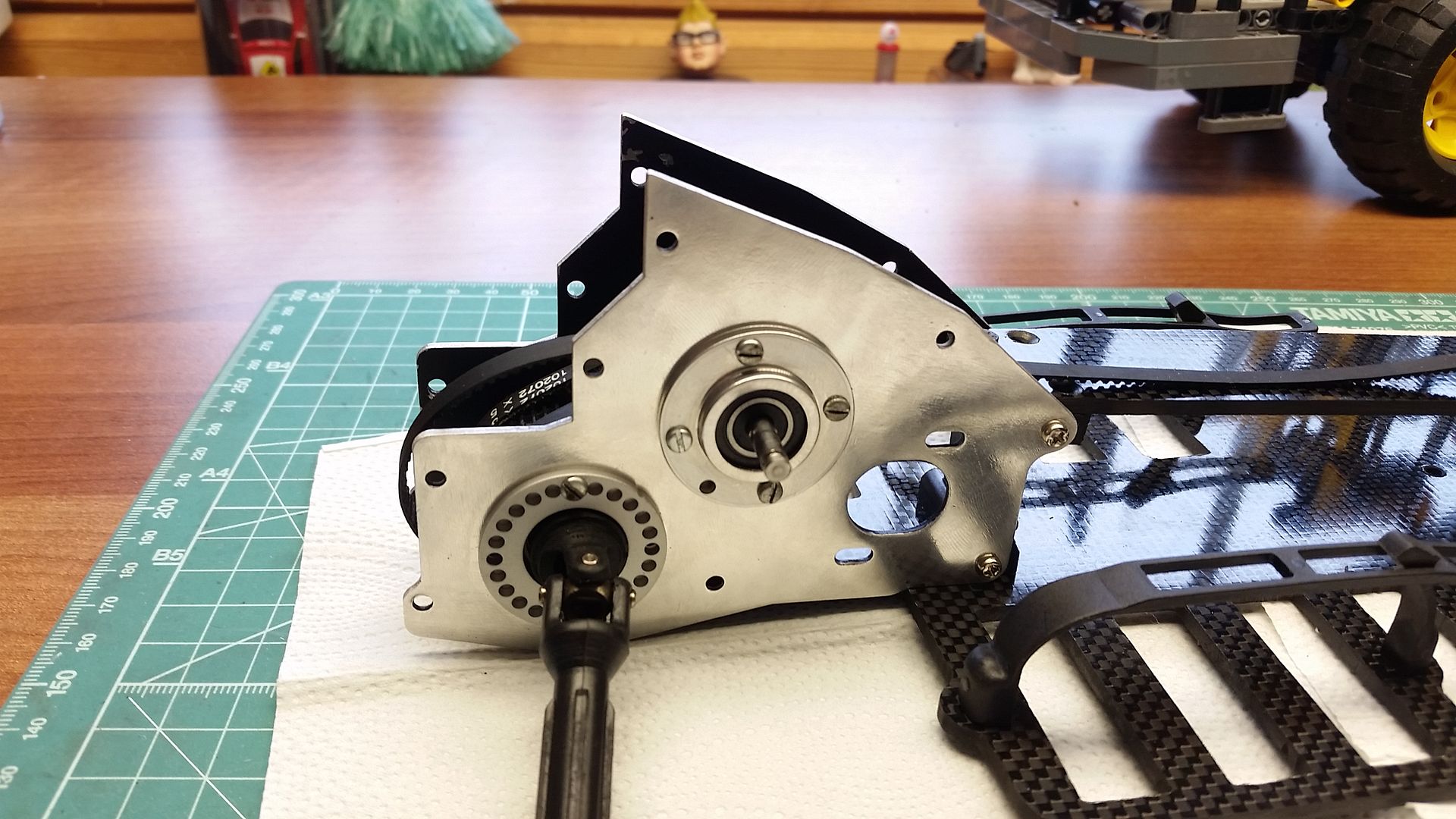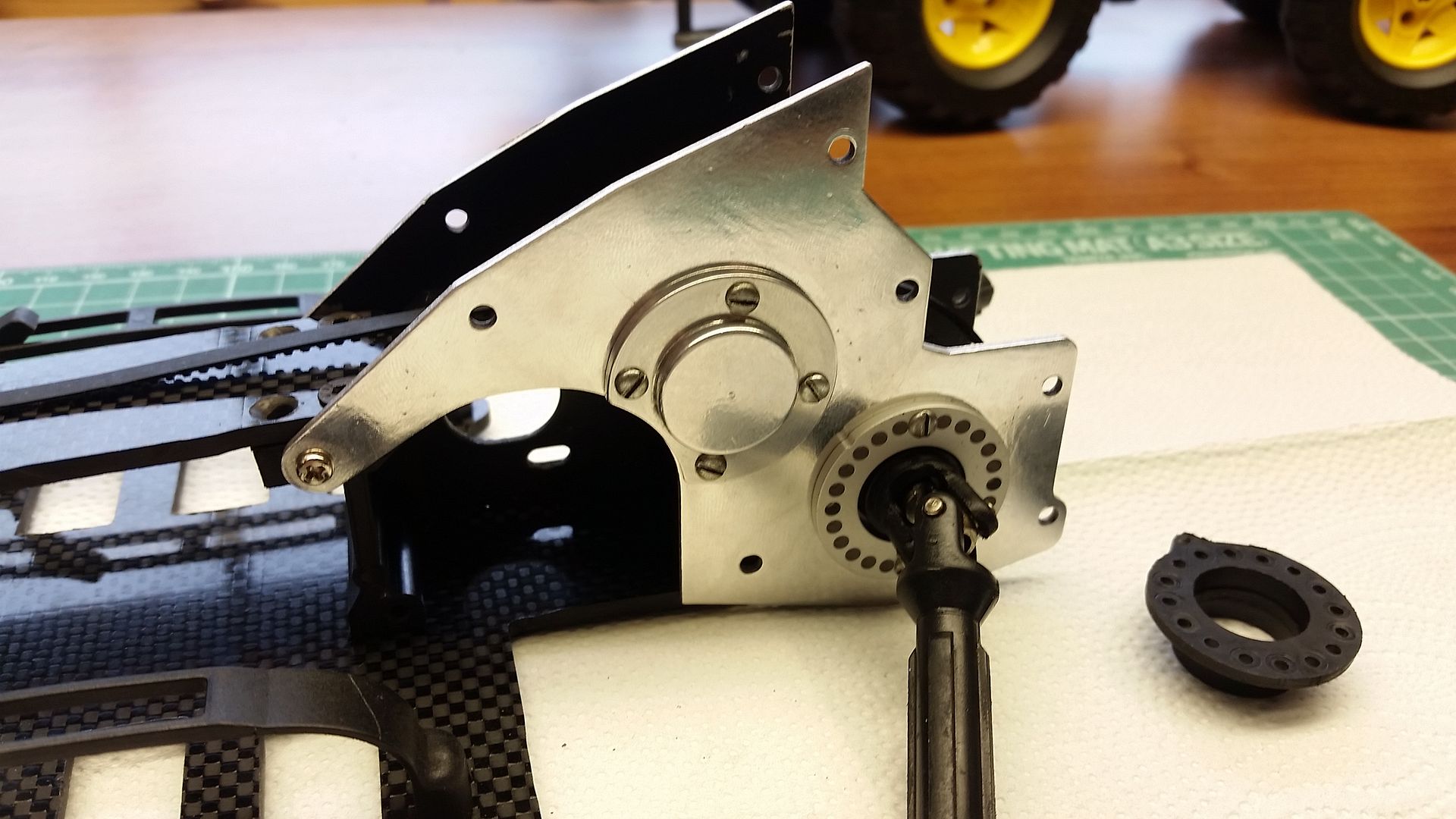 I also tried to fit the new front gearbox i bought but i need to fix the upper and lower CF plates first to make it fit.